Flowing vineyards, medieval villages, and towering alps – Austria holds within it a spectacular range of attractions to make a visit all the more memorable. Though if you're visiting for a short time, one of the best ways to experience these destinations is with a guided day tour.
With the help of exclusive, local knowledge, these experiences not only guide you directly to Austria's most beautiful and fascinating locations, but they also provide a tapestry of knowledge for you to appreciate the destination on a much deeper level.
Are you planning a trip to Vienna? Here's a list of the top tours and activities to include in your itinerary.
Please note that if you book using our links we get a small commission at no cost to you. This helps us keep this site running and create new content. As sometimes tours and activities do change please remember to check the details when booking.
1. Vienna to Bratislava Tour by Bus and Boat
Located around 1 hour from Vienna by bus; this exciting tour to Slovakia's capital city is a great way to escape Vienna for the day.
The tour kicks off in the morning, where you'll journey to Bratislava by bus. Upon arrival, you'll be guided throughout the city's old town to admire the baroque architecture while you shop.
The journey back to Vienna is just as satisfying – as you'll hop aboard a boat and float through the Austrian countryside back to the city.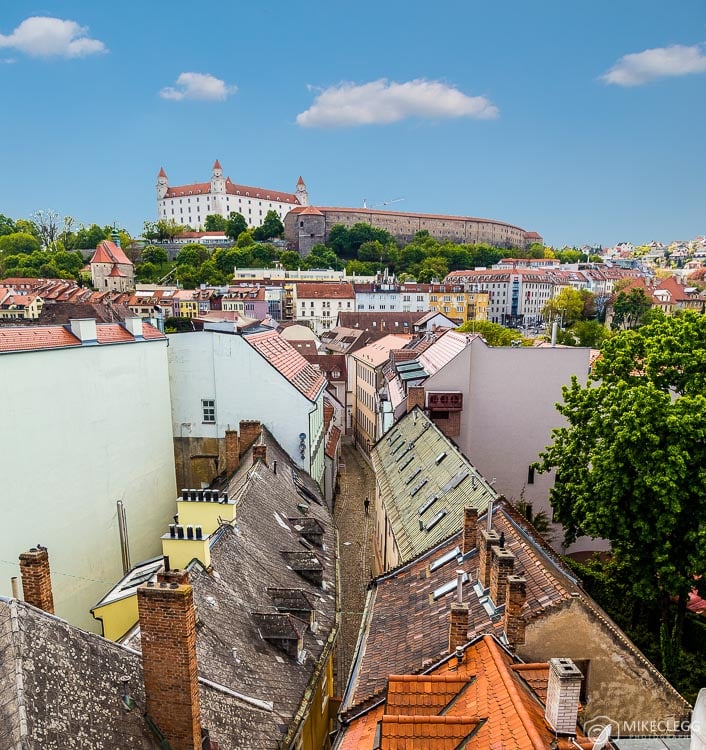 2. Melk, Hallstatt and Salzburg Private Tour
A trip to Austria is simply incomplete without a visit to the smaller towns of Salzburg and Hallstatt – fortunately, you can experience both of these gems in one day with the "Melk, Hallstatt and Salzburg Private Tour".
Following a hotel pick-up in Vienna, your first stop on the tour will be to the city of Melk. This small city is located about 1 hour from Vienna. In this medieval town, you'll see the Benedictine Abbey, the tomb of Saint Coloman Of Stockerau and more. Next, you'll visit the lakeside paradise of Hallstatt, where you'll learn of the small town's history in salt mine production.
The last stop on this tour is to the birthplace of Wolfgang Amadeus Mozart: Salzburg. Wander through the city's old town, amongst the narrow lanes and an abundance of shops, before venturing back to Vienna.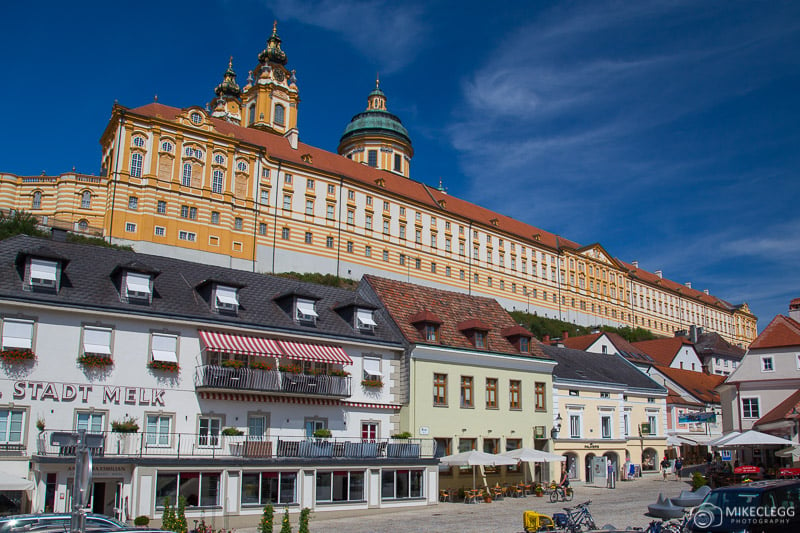 3. Wachau and Danube Valleys Tour from Vienna
Experience a whole new side of Austria with the "Wachau and Danube Valleys tour from Vienna". You can look forward to an enchanting boat-ride along the River Danube, passing vineyards, small villages, and prehistoric castles – and into the old city of Krems (the centre of the Wachau wine-growing region).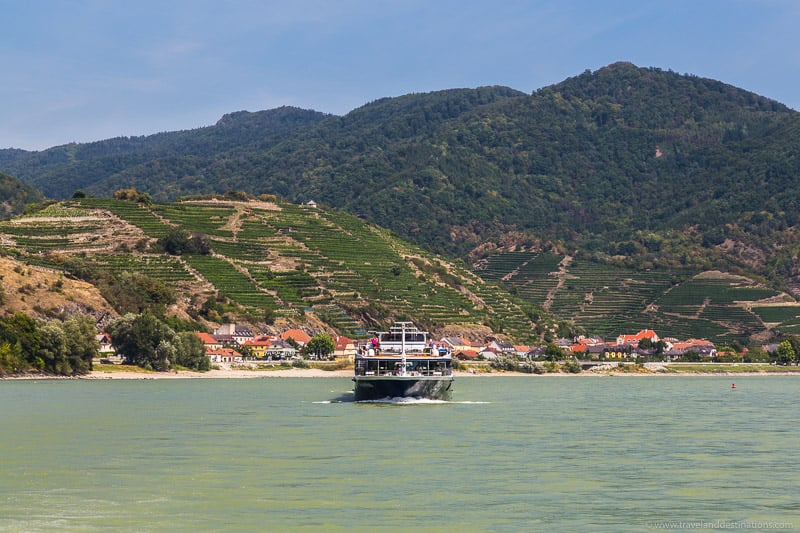 4. Full-Day Trip to Budapest from Vienna
Take a moment from your Austrian getaway to explore Hungary's capital with this full-day Budapest tour.
This 12-hour tour starts with a beautiful drive among the European countryside within a comfortable, air-conditioned vehicle. Once you've arrived in Budapest, you'll set off on a walking tour of the city with a local guide by your side. Some noteworthy sites you'll see include the Parliament Building, Vajdahunyad Castle, Heroe's Square, and the Seven Chieftains of the Magyars.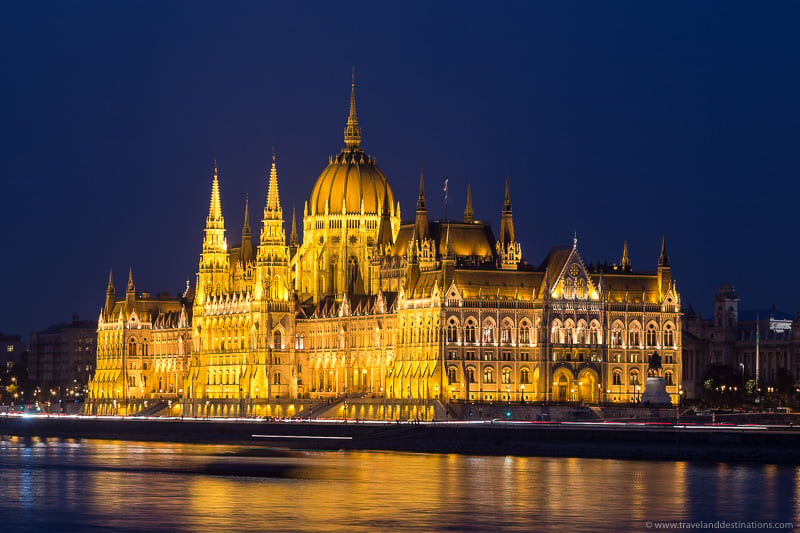 5. Panoramic Austrian Alps Tour to Hallstatt
The Panoramic Austrian Alps Tour to Hallstatt is the perfect way to admire the iconic alps up close – with this full-day tour starting with a scenic drive among the mountains. During this picture-perfect drive, you'll be heading towards one of the oldest monasteries in Austria, Admont Abbey.
After visiting this riverside monastery, you'll venture to the small lakeside town of Hallstatt. Here, you'll weave through the narrow streets and learn of the region's history while admiring the surrounding mountains and steep valleys.
Following your visit to Hallstatt, you'll make your way to the town of Gmunden, most known for its health resort and unique scenery.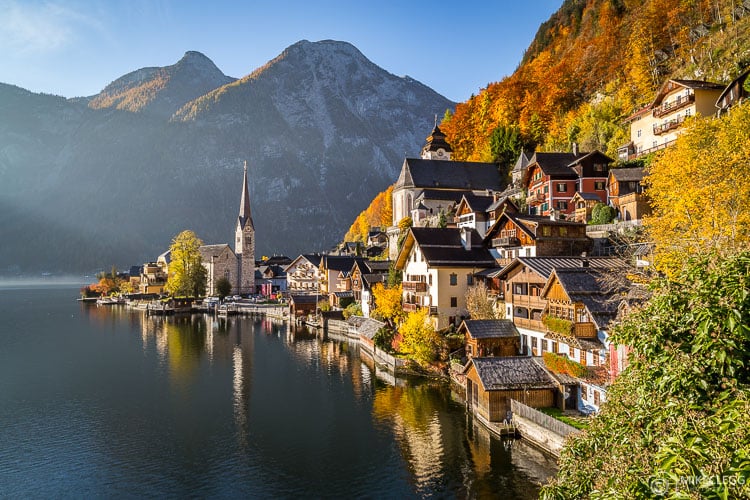 6. Half-day Countryside Wine Tour
For avid wine enthusiasts, this half-day countryside wine tour offers the chance for you to meet some local winemakers and taste a few Austrian wines.
This small-group tour begins with a 30-minute drive to the Weinviertel wine region. During which your guide will deliver a fascinating insight into the country's wine tradition. After arriving, you'll visit 3 small, family-owned wineries, catch a glimpse at behind the scenes operations, and taste 4 wines at each location.
The tour finishes with a delicious Austrian dinner in the countryside, followed by a trip back to Vienna.
7. Salzburg and Alpine Lakes Full-Day Trip
This full-day tour of Salzburg is the perfect way to escape the bustle of Vienna and admire a smaller city in Austria.
On this 12-hour tour from Vienna, you'll explore many beloved attractions of Salzburg – including the Mirabell Gardens, Mozart's birthplace, and St. Peter's Abbey, followed by a tour of the beautiful nearby Salzkammergut lake region. In this area, you can often admire the seamless reflection of the alps in the clear lakes.
The final stop on the tour will be the small villages along the shores of the Attersee, where you'll listen to tales of the mysterious lake.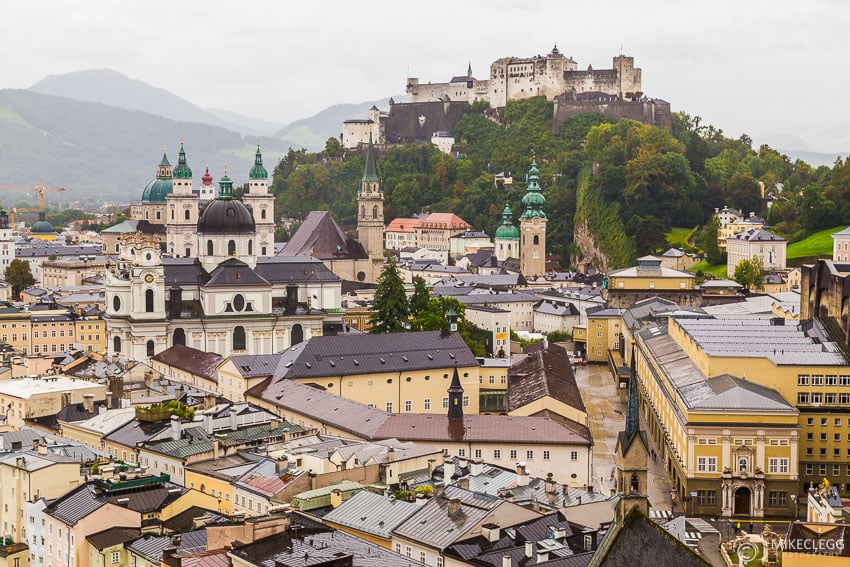 8. Grape Grazing: Wachau Valley Winery Biking Tour
Leave the buzz of Vienna behind and explore Austria's leading wine region on a bike with the "Wachau Valley Winery Biking Tour".
The Wachau Valley is praised for its amazing views, charming villages, and abundance of white wines – which you'll be able to experience for yourself on this 9.5-hour tour of the region.
Over the day, you'll visit various wineries and sample an assortment of wines and other delicacies. During your free time, you'll also have the option of exploring the nearby town of Dürnstein or cool off with a dip in the River Danube.
9. Vienna Woods and Mayerling Half-Day Tour from Vienna
The Vienna Woods and Mayerling Half-Day Tour from Vienna starts with a scenic drive to the Helenental Valley. Here you'll explore the former hunting lodge of Mayerling and learn about the tragic history surrounding the location.
The tour continues with a visit to the 12th century Cistercian Heiligenkreuz Abbey, before finishing up with a captivating walking tour of Baden.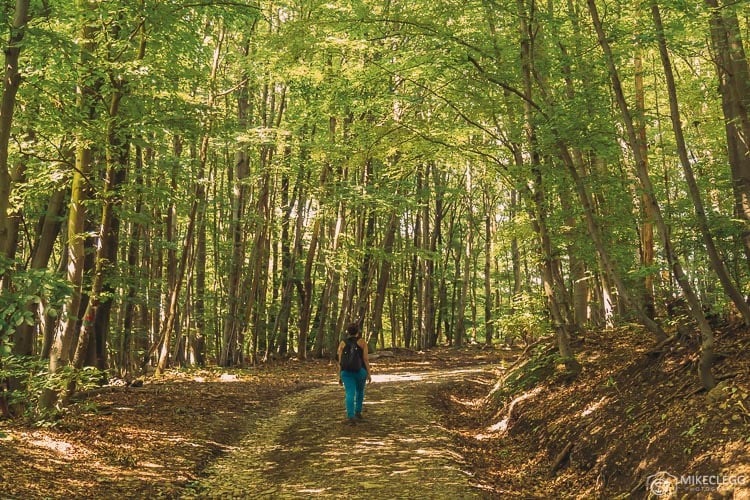 10. Wachau Valley Day Tour with Wine Tasting
Another worthy experience for eager wine enthusiasts is the "Wachau Valley Day Tour with Wine Tasting".
Travel to this premier wine region with a knowledgeable guide delving into the history and culture of the area. Once you've arrived, you'll taste plenty of dry and fruity wines, as well as various local delicacies.
Finish the day off with either a relaxing drive through the scenic villages and vineyards or with a calming cruise down the River Danube (available from April to October).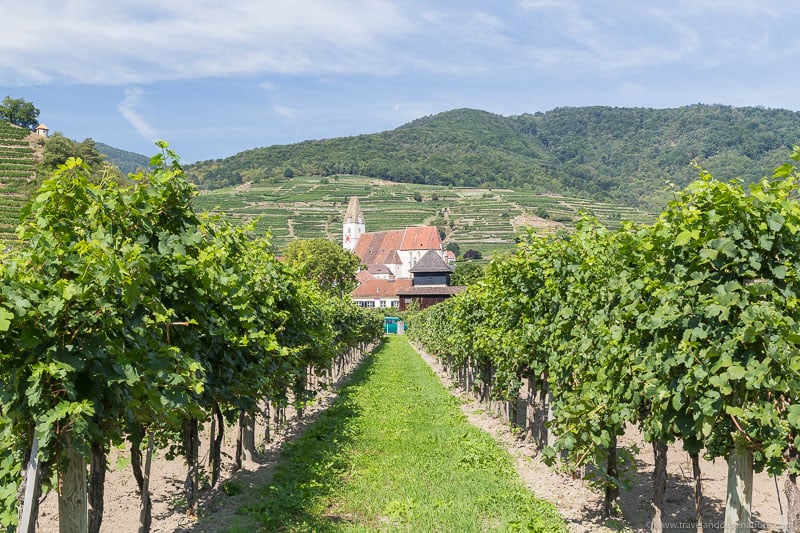 More Tours and Activities
Related Articles