Whether you are into history, partying or just want a getaway, Budapest in Hungary is the perfect place to go! The city is affordable with extremely cheap food and beer, it's beautiful with one of the most impressive parliament buildings I've ever seen and is often referred to as a city of spas with a large number throughout the city. In this quick guide you'll find some information on getting around, suggestions of things to see and do during your visit, some places to stay and various other tips and information.
---
What to see and do in Budapest
Here are a few of the top things you could do during your visit to Budapest.
Relax in a spa
There are spas all around the city with Széchenyi Thermal Bath being one of the most popular, and also the largest in Europe. It was built between 1909 and 1913 and uses water from Wells that go down to a depth of 1246m. Temperatures of that Well reach 76°C. However, you won't be bathing in water that temperature, as the hottest accessible pool is at 40°C. Within the facility are 21 various pools which are both indoors and outdoors, an immersion pool, swimming pool and various other wellness facilities.
Other spas throughout the city include St. Lukács, St. Gellért, Rudas and many more. Head to www.spasbudapest.com to find out some of the other top spas to visit.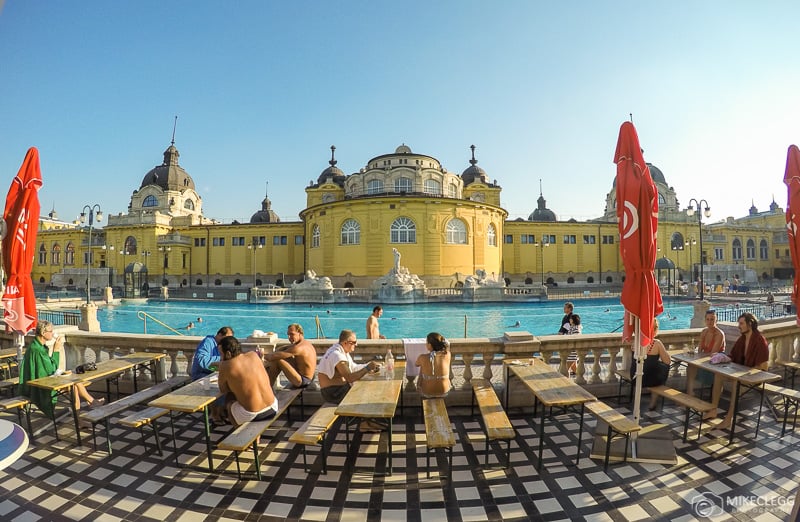 See the Hungarian Parliament
The Hungarian Parliament is one of the most beautiful buildings I've ever seen, and this is amplified at night when it's lit up! The parliament is the Hungarian National Assembly and is the largest building in the country. Tours are available several times a day and although I haven't done this yet I've seen photographs and the interior looks almost as impressive as the exterior.
For a great spot to take photographs head to the other side of the Danube River and try and visit at night. For some tips on night photography head to Photography Tips – Cities at Night.
Read more: parlament.hu/en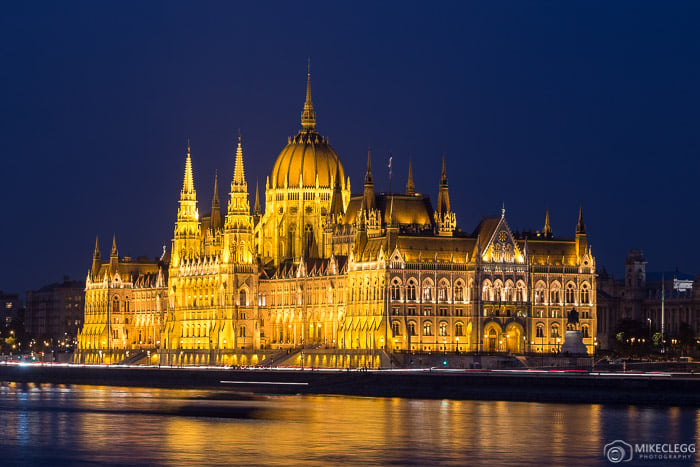 ADVERTISEMENT
CONTINUE READING BELOW
Visit St. Stephen's Basilica
Just down from the Hungarian Parliament is St. Stephen's Basilica, a stunning Roman Catholic church. The exterior and interior are both stunning and you can visit the inside for free, or pay a small fee and head up the dome for panoramic views of the city.
More info: en.bazilika.biz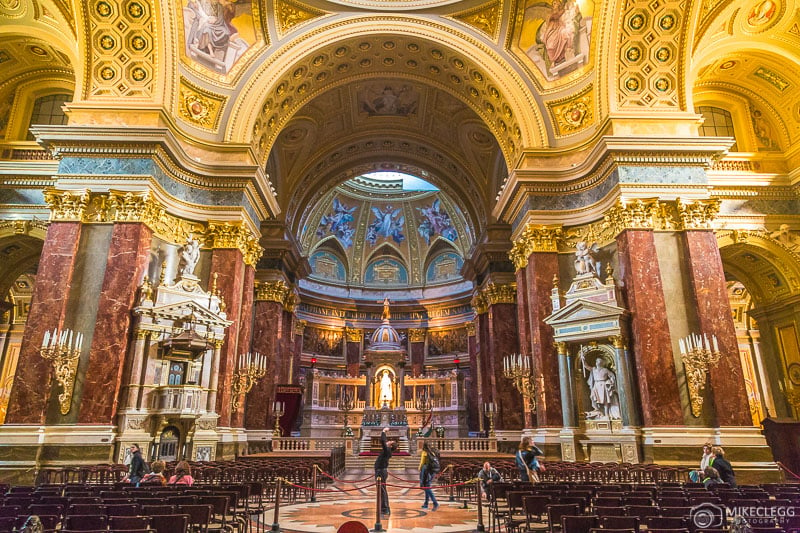 See the Széchenyi Chain Bridge
The Széchenyi Chain Bridge is one of the main bridges crossing the River Danube, and connects the Buda side with the Pest side. It was built in 1849 and at both entrances to the bridge you'll find stone Lions guarding the entrance.
The bridge is very photogenic and if you come at night you'll be able to get some fun photographs, such as with light trails from cars passing by.
You May Like
Visit the Buda Castle
The Buda Castle is an impressive palace complex at the top of Castle Hill on the Buda Side of the river. It includes various buildings such as the Sandor Palace (residence of the President of Hungary), the Hungarian National Museum, and various other attractions. The complex was also listed as part of a UNESCO Heritage Site in 1987. When visiting, certain parts of the Buda Castle, such as the courtyards are free to visit anytime, but other attractions such as the Royal Palace and museums have certain opening times. You can find out more via the link below.
More info: budacastlebudapest.com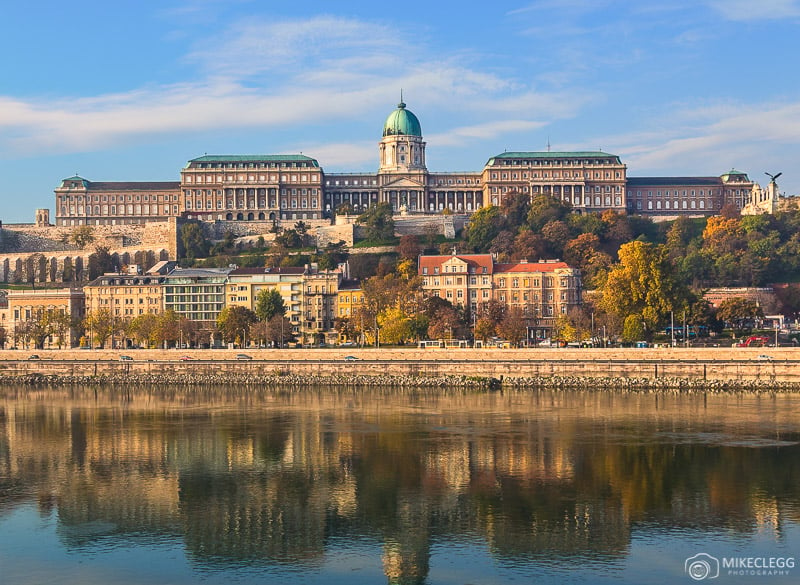 Enjoy views from Fisherman's Bastion
Also on Castle Hill is Fisherman's Bastion, a stunning landmark and must-see that was built between 1895 and 1902 and was originally a lookout tower. It's high above the river Danube and consists of 7 turrets, a wall and a terrace. Behind the wall is the beautiful Matthias Church which you can pay a small fee to go in and look around. The actual terrace and wall of Fisherman's Bastion is free to enter and makes for an incredible spot for viewing and taking pictures of the skyline.
Read more: www.fishermansbastion.com/history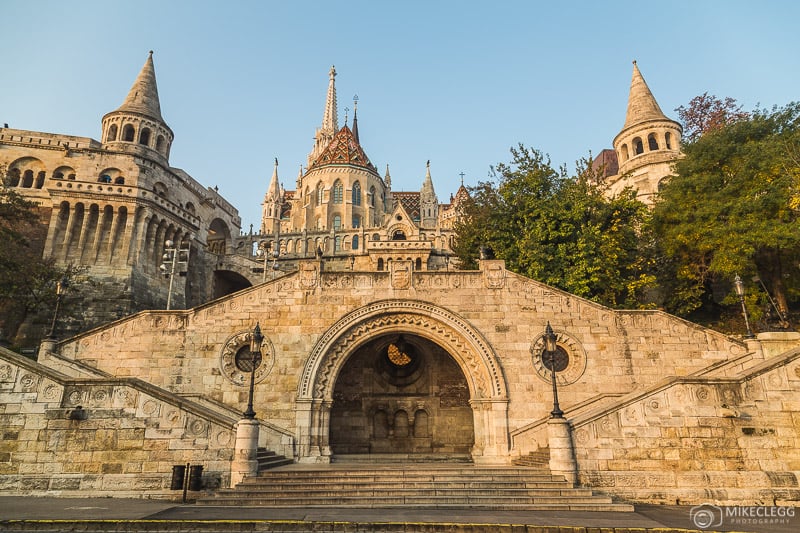 Hike up to the Citadella
For some of the best views of Budapest head up to the Citadella at 235 meters high and is a fortress built after the Hungarian Revolution of 1848. This is up Gellért Hill south of Buda Castle. It's a bit of a hike, but when you get to the top the view makes it feel worth the effort.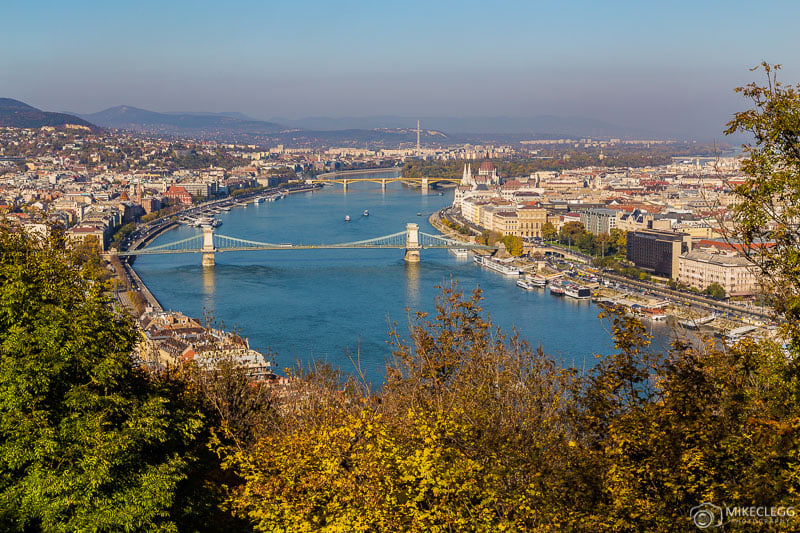 Tours and activities for Budapest
There's plenty more to see and do in Budapest. You can start booking tours and activities through our partner getyourguide.com. Here are some ideas to get you started.
---
Eating and drinking
There are great places to eat all around Budapest and it's generally all quite cheap. You can also buy beer in some places for the equivalent of around €1-€1.50. To find some of the best places read my post How to Find a Great Place to Eat When Travelling, check out the recommendations on Lonely Planet, or start your search on tripadvisor.com. When dining at a restaurant it's polite to tip around 10-15%.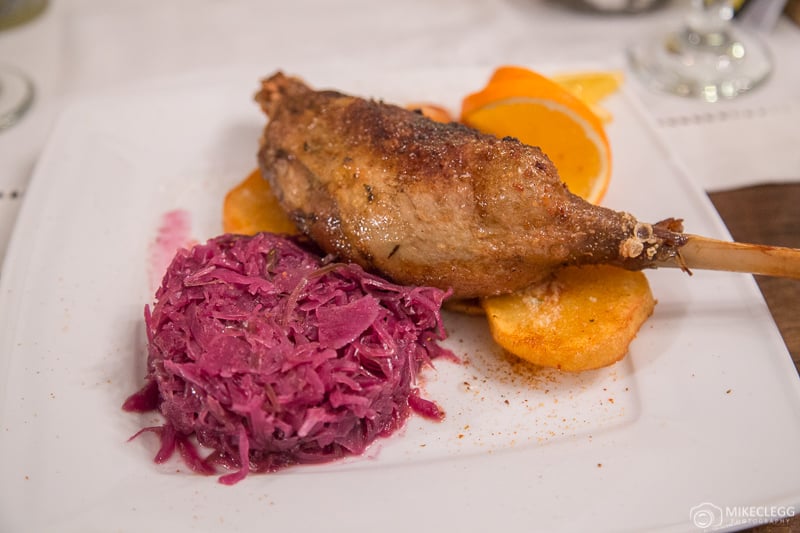 ---
Places to stay in Budapest
When visiting Budapest we recommend staying as central as possible. This will help you see a lot more during your visit. You'll find various accommodation types all over the city, from hostels, luxury hotels, Airbnb apartments and guesthouses.
For hotels and hostels here are some options for various budgets:
Budget – Flow Hostel – Perfect for those travelling on a budget, this hostel offers very affordable dormitory rooms both mixed and same-sex. As well as this you're close to the river, metro and tram stops allowing you to easily get around the city.
Mid-Range – 12 Revay Hotel – A classy hotel offering well-furnished modern rooms and in a great location close to the fantastic St. Stephen's Basilica.
Luxury – Four Seasons Hotel Gresham Palace – One of the city's most beautiful hotels opening up to the famous Chain Bridge. The hotel offers beautiful rooms and great facilities including a pool, restaurant, bar and gym. This hotel is perfect for those wanting a luxury stay.
For more great options visit booking.com or start your search using the map below.
---
Getting around the city
If you are flying you will arrive at Budapest Ferihegy International Airport which is accessible by public transport. You could also use a transfer service such as welcomepickups.com to get into the city.
You could also arrive via train, or using a bus service such as FlixBus.
Once in the city, the subway and trams are pretty reliable, cheap, and will get you everywhere you'll want to go. The city is also quite walkable with many of the attractions being fairly close together. You can find transport maps and more information on the public transportation site: bkk.hu/en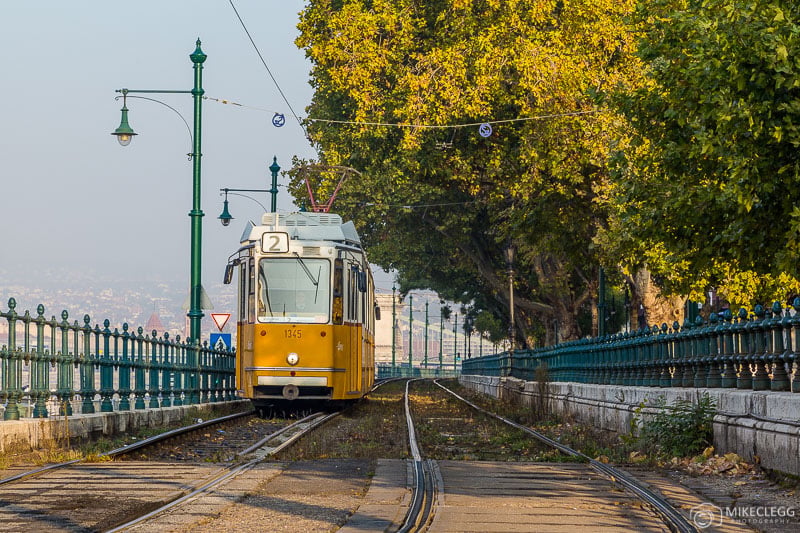 ADVERTISEMENT
CONTINUE READING BELOW
---
General info and tips
Here are a few tips for when you visit Budapest.
The currency is the Hungarian Forint (HUF). At some places, you may be able to pay with Euros and bank card.
Locals speak Hungarian, however I found at most tourist places, hotels, restaurants and attractions English was ok.
Explore the city in the morning to have some of the main attractions to yourself and be free of crowds.
If you are into your photography then read my Ultimate Tips for Travel Photography for some tips.
---
Summary
Budapest is one of the top cities in Europe to visit for a city break, with different attractions for everyone. With the country being in such a great location and with decent connections it would also make for a fantastic multi-destination trip, such as visiting Budapest, Vienna, Prague over the course of a week.
Ready to book? Search for:
---
Related Articles