There are many different types of accommodation on offer, with each providing various facilities and a different experience. In this post, we will explain what Hostels, Guesthouses, Apartments and Hotels are like, and the types of facilities you may get at each. You may also want to read our post with things to think about when choosing where to stay.
Here are the different accommodation types available when you travel.
---
Hotels
Hotels can offer the most facilities and come in different star levels, often from 1-5 with five being the highest. Star levels of hotels are often determined by the country and not defined by a worldwide authority, so what may be a five-star in one country, may only be a four-star in another.
Generally, a one-star hotel will be a basic room with the bare essentials. There is unlikely to be a pool, bar or anything besides the room.
As you go up the star levels the hotel will offer benefits, such as the furnishings will be nicer, you'll have a lot more facilities in your room and also around the hotel. In your room, you'll likely get bigger and better televisions as you go up, better coffee facilities, bigger and more comfortable beds, and in some hotels heated toilet seats (Shangri-La At the Shard in London). Around the hotel, you may get a pool, fitness and spa facilities, bars and multiple restaurants.
Also as you go up the service will also improve, with higher-ranked hotels having more staff, butler services, 24-hour concierge and will basically do everything to ensure you have the most amazing stay possible.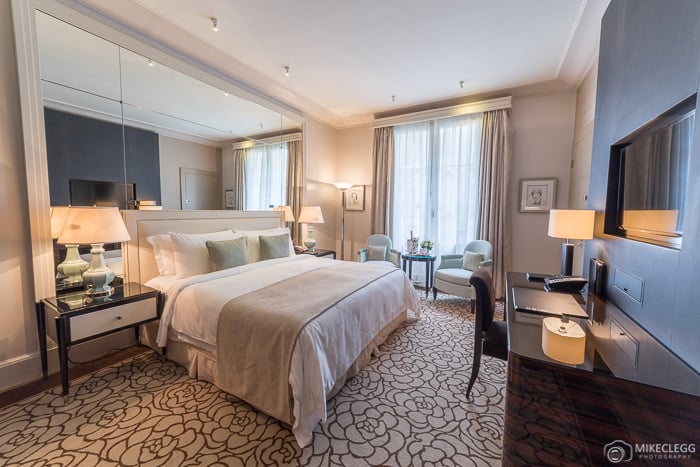 Common features of hotels
Features vary a lot across hotels, please check what the hotel offers on booking.
Separate bedroom and bathroom
Sometimes different room options throughout the hotel
Living rooms (suites)
Restaurants and bars
WiFi access
Concierge
Butlers
Work Desks
TVs with multiple channels, movies and more
Room service
24-hour receptions
Well equipped rooms including toiletries, bathrobes, coffee machines and more
Pool and fitness facilities
Business and conference facilities
Great for week-long holidays, weekend and also luxury breaks
---
Self-Catered Accommodation
Apartments, cottages, cabins and villas are especially great for longer stays or if you want to have your own space or cook. Many self-catered properties come with great furnishings and facilities allowing you to settle down for as long as you need. Villas in hotter countries might even come with their own pool allowing you to have your own private place to relax in the summer sun.
For apartments consider looking on VRBO (now part of Homeaway), PlumGuide or Airbnb. On VRBO you can also find villas, cottages and other self-catered accommodation and they have places to stay in 190 countries.
Common features of apartments
Modern and well equipped
Bedroom, kitchen and living spaces
Sometimes washing machines
WiFi access
Great for long stays
ADVERTISEMENT
CONTINUE READING BELOW
---
Hostels
Hostels often provide the cheapest type of accommodation. They normally offer shared rooms with bunk beds, but some also have private rooms available. Often the amenities are shared and you don't get towels or toiletries included.
Despite this hostels are fantastic options. They are normally very friendly and great for meeting new people, they are often in great locations and may even provide superior views compared to some of the top hotels in the area. Such as the image below which was taken from the top floor of Hostel Uppelink and probably offers the best views of Ghent Historical Centre. Read our post on what it's like to stay in a hostel for more insights.
TIP
Head to
hostelworld.com
where you'll have a choice of over 36,000 properties in 170 countries, along with guest reviews and often free cancellation.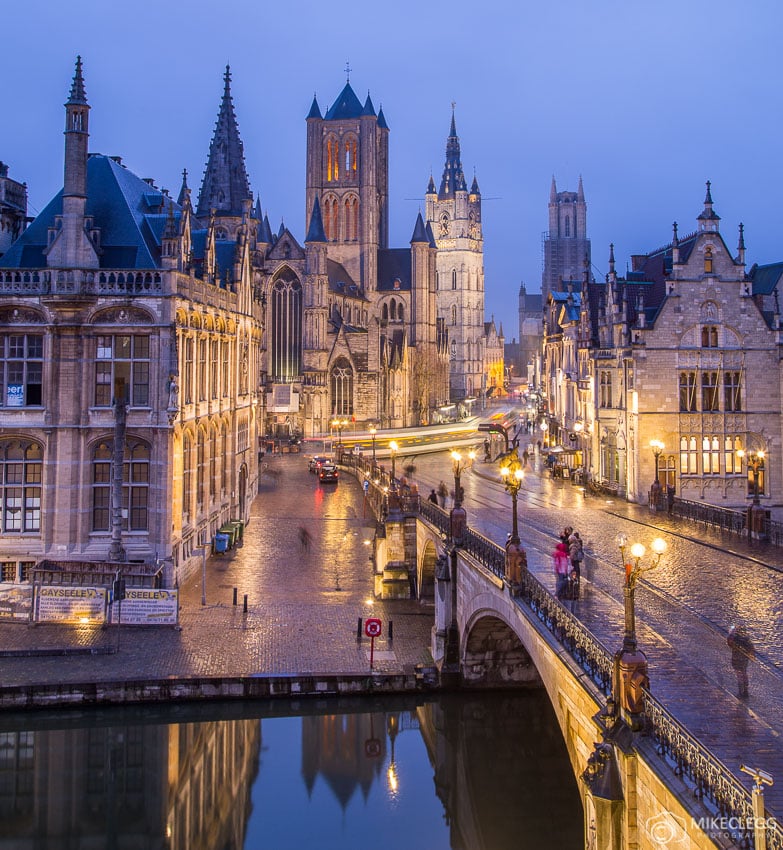 Common features of hostels
Shared rooms and facilities
No free toiletries
Towels for a fee
Affordable bed options
Social atmosphere
Free WiFi
24-hour reception
Often good location
Often used by younger guests
Great for travellers wanting to connect
ADVERTISEMENT
CONTINUE READING BELOW
---
Guesthouses
Guesthouses are fantastic and may also be family-run. The hosts often take pride in the property, have nice local furnishings, and will make you feel like their home is your home. Guesthouses may come with shared facilities like bathrooms and kitchens.
You may get homemade food and even tours of the destination through guesthouses. A good example is Goa Guesthouse in Mostar, where Emir the host, provided an exceptional local breakfast (for a small fee) as well as special tours around Bosnia and Herzegovina (also for small fees).
| | |
| --- | --- |
| Breakfast at a Guesthouse | Guesthouse |
Common features of guesthouses
Homely environment
Friendly staff, with them often being the owners
Cooking facilities
Fully equipped with a bedroom and living space
Food options, including breakfast, lunch or dinner
WiFi access
Great for cultural stays
---
Resorts
Another accommodation option to stay in is a resort. Resorts tend to be self-contained and come with all the facilities you need and can often be great for family holidays. They can sometimes be located in central places such as close to the local towns, as well as in more rural and isolated locations, which can be perfect to just get away from everything and for honeymoons.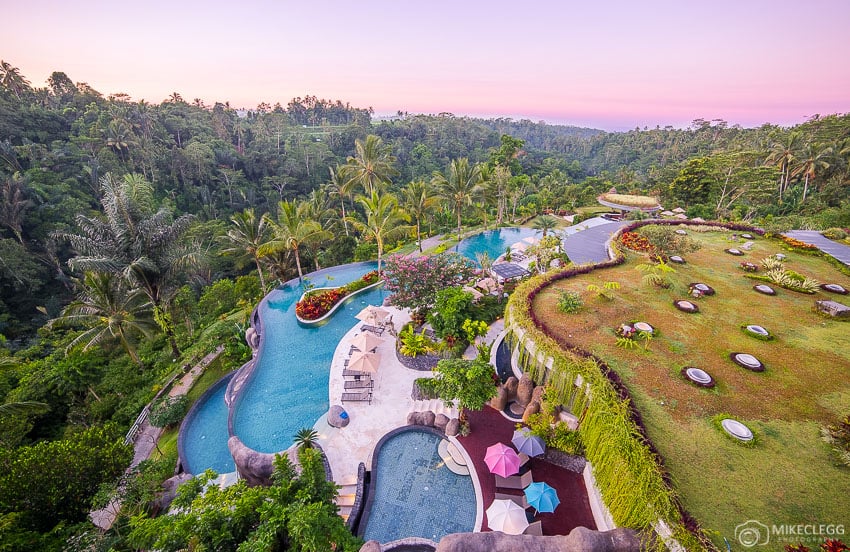 Common features of resorts
Here are some of the features you may get at resorts. These would vary across resorts depending on where you stay.
Large pools, sometimes even multiple
All-inclusive options which can include meals and drinks
WiFi access
24-hour reception
Gym facilities
Classes such as Water Aerobics
Excursion and activity options
Well equipped rooms with private bathrooms, television facilities and more
If you'd like to read about an amazing resort we stayed at head to our post: Exotic Retreats at Padma Resort Ubud in Bali.
ADVERTISEMENT
CONTINUE READING BELOW
---
Ski Chalets
Chalets are a common type of accommodation that you'll find at ski resorts. They are often referred to as a home-from-home due to the cosy interiors and structure of the properties. Such as you'll often get a lounge, bedrooms and kitchen. Chalets can often come with other highlights such as a sauna or steam room, hot tub and sometimes even a small swimming pool. These are perfect for when you get back from your time on the slopes, or even if you wanted to have a day off to relax.
One of the biggest benefits of chalets is that they are often catered, meaning you have a host who will provide breakfast, afternoon tea and cake as well as dinner in the evening. This is fantastic after a long and tiring day on the slopes meaning you can just come back at the end of the day and relax. For chalet holidays departing from the UK head over to Skiworld.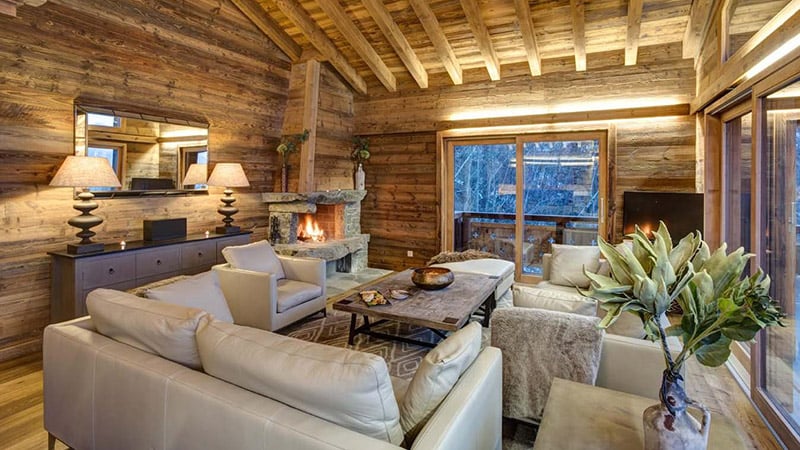 Common features of ski chalets
Some of the common features of ski chalets include:
Catering – including breakfast, afternoon cake and evening dinner
Private bedrooms and bathrooms
A cosy lounge to share with the group
Balconies which might also offer fantastic views
Wellness facilities such as a hot tub, sauna and sometimes a pool
---
Where Can You Book Travel Accommodation Online?
Here are some of the best places to book your travel accommodation online:
Booking.com – Offering over 29 million properties across the world
HostelWorld – Listing 36,000 properties in 178 countries
Tripadvisor – A fantastic resource for planning your trips as well as booking your accommodation
VRBO – Offering cottages, cabins, apartments, farmhouses and other property types
PlumGuide – Beautiful apartments and places to stay
Trivago – A service that provides results across many providers
HotelsCombined – Providing you with the best hotel options by searching across 235,000 hotels in 225 countries.
Hotels.com – Offering accommodation in over 200 countries
Agoda – Listing over 2 million properties around the world
Airbnb – Perfect for those looking for an apartment, house or spare room
Direct – Finally direct is always a good way to go if you know where you want to stay
You can use the map below for a fun interactive way to search for both hotels and self-catered accommodation. Simply change the location to see options throughout the world.
Disclosure: We get a commission if you book via our links or the map.
---
ADVERTISEMENT
CONTINUE READING BELOW
Summary
Wherever you do decide to go, always read reviews to get the opinions of others travellers. If you use booking.com then you will be able to read and see ratings from the previous guests. Or you could use other sites such as tripadvisor.co.uk which provides a huge number of reviews on most properties.
Alternatively, check for personal reviews on blogs. We offer some from hotels we have stayed in (click here). Some bloggers will get free stays which can change someone's opinion slightly vs if they have paid for it, but this should be stated, and whenever we are lucky enough to get free stays we always give an honest opinion.
We hope this helps you decide what accommodation type you want for your travels. Also, see our guide on planning and booking your trip.