Staying in a catered chalet is like taking your ski/snowboarding holiday to the next level. They are one of the best types of ski accommodation to consider and provide extra elements to make your trip that much more special. Curious as to what these are? Here are the top reasons to stay in a catered chalet for your next ski holiday.
Lots and lots of food
To start with one of the best things about staying in a catered chalet for your ski holiday is all the delicious food you'll get to enjoy. Such as cooked breakfasts to get you fully fuelled ready for your day, tea and cake waiting for you after your time on the slopes, and finally a delicious 3 or 4-course evening meal. This is all cooked and prepared by your chalet hosts. This can be especially nice for families as you can enjoy a well-earned break from cooking.
Catered chalets can sometimes seem more expensive than traditional hotels and apartments, but once you take into consideration just how much you'd have to spend on eating out for every meal (unless you go self-catered), you may find the amount of food you get, as well as the convenience it provides makes it totally worthwhile.
Free-flowing wine
Another great reason to stay in a catered chalet is all the free-flowing wine that you'll get with your evening dinner. This means you can knock back as many glasses of red (or white) as you can handle while enjoying the fresh homecooked food.
ADVERTISEMENT
CONTINUE READING BELOW
Alpine Designs
Most decent chalets at ski resorts are beautiful and have been kitted out with traditional wood and alpine-style furnishings. This means they feel incredibly cosy and it's like you are somewhere truly unique among nature. So a perfect retreat after a day on the slopes in the cold winter air. Due to the design and all the features within, such as living room, private bedrooms, kitchen, bathrooms etc, chalets are often referred to as a home-from-home, allowing you to completely settle in and relax. The only thing you don't have to worry about is all the cooking, cleaning and other housework.
Private rooms
Often catered chalets at ski resorts provide bedrooms for all the guests. This means there's no sleeping on the sofa in the living room and you can go to bed and get up whenever you like. As a result, you should get much better quality sleep and feel fresher before hitting the slopes each day.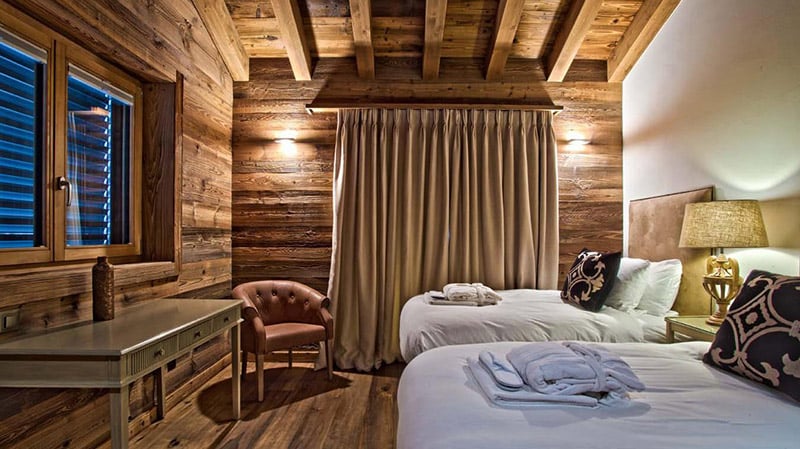 Hot tubs, saunas and pools
If you decide to stay in a high-end luxury ski chalet you may have the pleasure of enjoying extra wellness facilities. Such as hot tubs, steam rooms, saunas and swimming pools. Although you can get this in hotels, it's quite special to stay in a place and have it all to yourself and your party (if you have sole occupancy).
Great for groups of friends and families
If you are travelling with a group of friends, with your family, or even with multiple families, then having a catered chalet will enhance your experience, allowing you really connect and enjoy these special moments together. If you have a big enough group it's worth trying to find a chalet that you can have sole occupancy. But if you are travelling in a smaller group then you may end up sharing with other guests as well. This is also nice though and can be quite sociable.
Located in top resorts
Finally, ski chalets are often available in top resorts such as in France, Austria, Switzerland and other places around the world. You may even be able to get a chalet that offers ski-in/ski-out which means you can literally leave your chalet, jump on the slopes, and then once you are done for the day you can ski straight back.
Some ski chalets can be located in central spots deep within a resort, whilst some may be located in more isolated and quiet spots on the mountain. Therefore you should be able to find a perfect chalet depending on what you're looking for.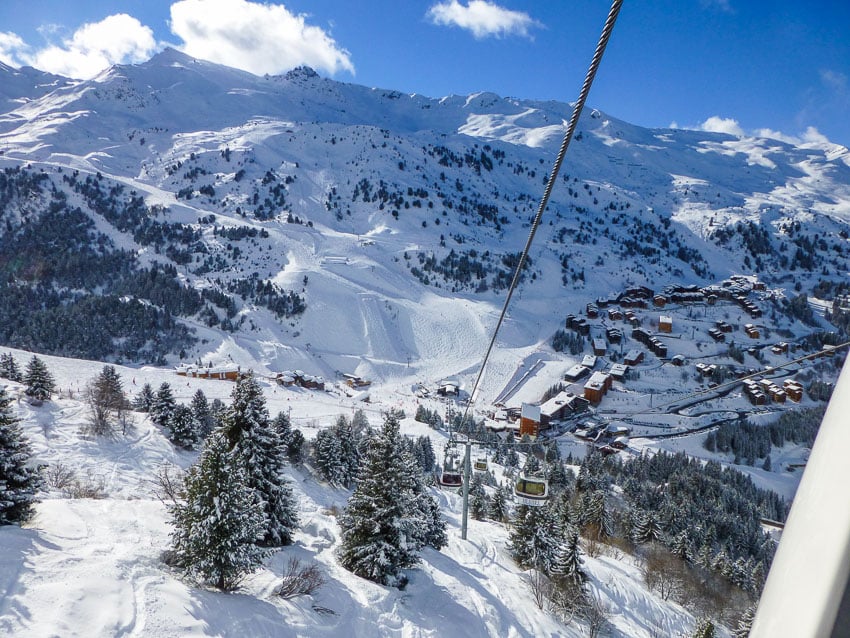 Summary
So these are the reasons why a catered chalet should be a great choice for your next ski holiday. And once you've stayed in one, you'll probably be wanting to stay in one for all your future trips.
Note: all chalet pictures via ©Skiworld 
Related Articles