Ski holidays are often thought of as a luxury trip. But there are ways to make skiing and snowboarding that much more affordable allowing you to get away and hit the slopes. Here are tips on how to go on a cheaper ski holiday in Europe this winter.
Go early or late season
The early season tends to be around late November to the start of January, whilst late season is April to May. This means that during these dates you may find ski packages that are much more affordable than other times of the year such as mid-January to late March.
Keep an eye out for last-minute deals
Last-minute ski deals can be extremely cheap, with catered chalets sometimes being as low as £250 per person for a one week holiday. To find last minute ski deals then sign up to the mailing list of your favourite ski companies, regularly check their websites, or keep an eye on their social media. You could also book your preferred week off, for example a week in January, February or March, and then book your trip less than a week before you depart.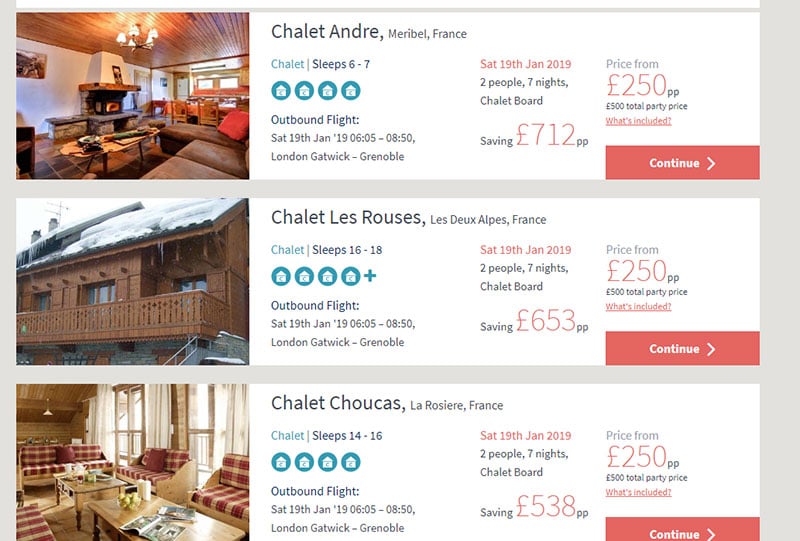 Buy gear in the sale
Skiing and snowboarding equipment can be very expensive so to save money buy gear at the end of the season. Keep an eye on websites such as Absolute-Snow, Snow and Rock and other shops, and consider attending ski and snowboarding festivals where sometimes retailers will have stalls where you can buy equipment.
Go on a short ski break
Unless you've found a cheap ski deal then 7-day trips can sometimes be quite pricey. So to save money consider going on a short ski break instead. These are often 3-4 day trips and could be tied around a long weekend.
ADVERTISEMENT
CONTINUE READING BELOW
Keep an eye out for lift pass offers
The cost of a lift pass might be upwards of €200 for 6 days. However often throughout the year and especially if you book early you may be able to grab a deal, such as half-price lift passes, or even 2 for 1. This can save you hundreds on your ski holiday.
Go self-drive instead of flying
Family ski trips can be particularly expensive as you'll be paying for so many more people. An option here is to go on a self-drive ski holiday instead. These are often very cheap and also offer the convenience of you taking your car with you to the mountains where you can pack it to the brim with as much stuff as you like. You could also combine this with taking your own food and drink from home.
Keep an eye out for early booking offers
Early booking offers can save you money on your ski holiday and will also give you something to look forward to in the coming months. To find these early booking offers (also called EBOs) then regularly check ski holiday websites pre-season, sign up to their mailing list, or follow them on social media.
Avoid peak dates
Peak dates are often around Christmas, New Year, Half Term and Easter. This is because kids are off and so it's easier for families to go away. Due to the added popularity, this means that prices will therefore be higher. So for a cheaper ski holiday avoid these dates.
Take a packed lunch
Buying food up the mountain can be pricey and you might be looking at upwards of €15-€20 for a decent meal. To save money then take lunch with you, such as a homemade sandwich or even a pre-made one from a supermarket or bakery.
Summary
These are some of the best ways to save money on your next winter ski holiday. You may also be interested in reading about some of the costs of a ski holiday which can help give you an idea of all the different things to pay for, as well as learn some of the different types of ski accommodation (plus features, pros and cons).
Related Articles