A ski trip offers an exhilarating adventure on snowy mountain slopes. Planning this kind of holiday can be an exciting and rewarding experience. From choosing the perfect ski destination to packing all the essentials, there are several steps involved in planning a successful ski trip. In this guide, we will take you through each stage of the planning process, ensuring that you have all the information you need for an unforgettable ski vacation.
---
Why plan a ski trip?
A ski trip offers the perfect opportunity to escape the humdrum of daily life and immerse yourself in the beauty of nature. Whether you are a seasoned skier or a beginner eager to try something new, a ski trip promises thrills and excitement for everyone. Picture yourself gliding down powdery slopes, breathing in the crisp mountain air, and taking in breathtaking panoramic views. It's an experience that rejuvenates the mind, body, and soul.
So, why not plan a ski trip and switch off from normal life embracing some of nature's most picturesque winter landscapes?
---
Choosing the perfect ski destination
The first step in planning your ski trip is selecting the ideal destination.
There are numerous ski resorts around the world, each offering its unique charm and skiing experience. Consider factors such as your skiing ability, budget, and preferences when choosing a destination.
If you are a beginner, you may want to opt for a resort with gentle slopes (often shown as green runs on a ski map) and excellent ski schools.
For advanced skiers, resorts with challenging terrains and off-piste opportunities might be more appealing. These might include lots of red and black runs.
Research various destinations, read reviews, blogs and consult fellow skiers to find the perfect match for your skiing style and experience.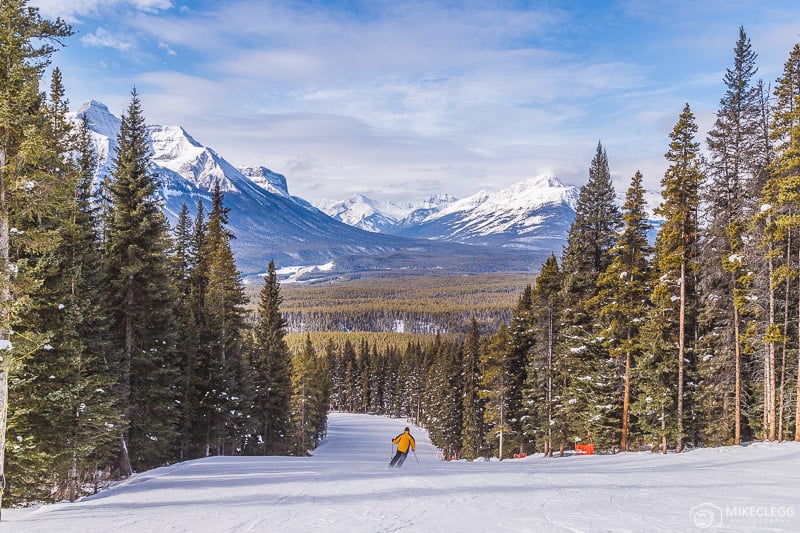 ---
Deciding on the best time to go skiing
Timing is crucial when planning a ski trip. The best time to go skiing depends on factors such as weather conditions, snowfall, and crowd levels.
If you prefer to avoid the crowds, enjoy quieter slopes, and want cheaper options, then consider visiting during the off-peak seasons.
On the other hand, if you are looking for a lively atmosphere and a vibrant après-ski scene, plan your trip during peak season.
Keep in mind that some resorts have different peak seasons, so research the specific destination you are interested in and plan accordingly.
If you're travelling from the UK then a few peak times also include Christmas, New Year, February half term and Easter and this can affect the price that you pay.
As well as this, check average snow conditions to ensure optimal skiing conditions during your chosen travel dates.
ADVERTISEMENT
CONTINUE READING BELOW
---
Budgeting for your ski trip
Before diving into the exciting details of your ski trip, it's essential to establish a budget.
Ski vacations can vary significantly in cost, depending on factors such as accommodation, transportation, equipment rental, and lift passes.
Determine how much you are willing to spend and allocate funds to each aspect of your trip. Research the average prices for accommodation, flights, and other expenses in your chosen destination. Don't forget to account for additional costs, such as meals, ski lessons, and optional activities.
---
Finding accommodation for your ski trip
Finding the right accommodation is crucial for a comfortable and enjoyable ski trip. Ski resorts offer a variety of options, ranging from luxury hotels to cosy chalets and self-catering apartments.
Consider factors such as proximity to the slopes, amenities, and your personal preferences when choosing accommodation.
If you want the convenience of stepping out onto the slopes, opt for ski-in/ski-out accommodation. Alternatively, if you prefer a quieter atmosphere, consider staying in a nearby village and taking a short commute to the ski resort.
Research different accommodations, read reviews, and compare prices to find the perfect place to rest and recharge after a day on the slopes. Also look for package ski deals that would include your accommodation flights and transfers.
---
Booking packages, flights or transportation to your ski destination
Once you have chosen your ski destination, it's time to book a package deal, flights or transportation for your trip.
if you're travelling from the UK you'll find various ski holiday companies offering package deals that include your flights, accommodation and transport. Read more about UK ski holiday tour operators. There are also often last-minute ski deals that you can find closer to departure times and these can be a good way to save money on your holiday. Other countries may also offer ski packages as well.
If you are travelling to a ski resort located within driving distance, plan your route and ensure your vehicle is equipped for winter conditions (such as chains for the wheels).
If you prefer to fly independently, then research airports near your chosen destination and compare flight prices. Keep in mind that some ski resorts offer shuttle services from the airport to the resort, saving you the hassle of arranging transportation.
When booking flights, consider luggage restrictions, as ski equipment might require additional fees or special arrangements.
ADVERTISEMENT
CONTINUE READING BELOW
---
Renting ski equipment and gear
If you don't own your ski equipment, renting is the way to go. Most ski resorts have rental shops where you can find skis, boots, poles, and helmets.
Renting equipment offers several advantages, such as avoiding the hassle of transporting your gear and the opportunity to try different equipment styles.
Before your trip, research rental options in your chosen destination and compare prices. Some rental shops even offer online booking, allowing you to secure your equipment in advance. When booking through a tour operator you may be able to book your ski hire as part of the deal.
When renting ski gear, make sure that your equipment fits well and your boots aren't loose. This is to ensure a comfortable and safe skiing experience.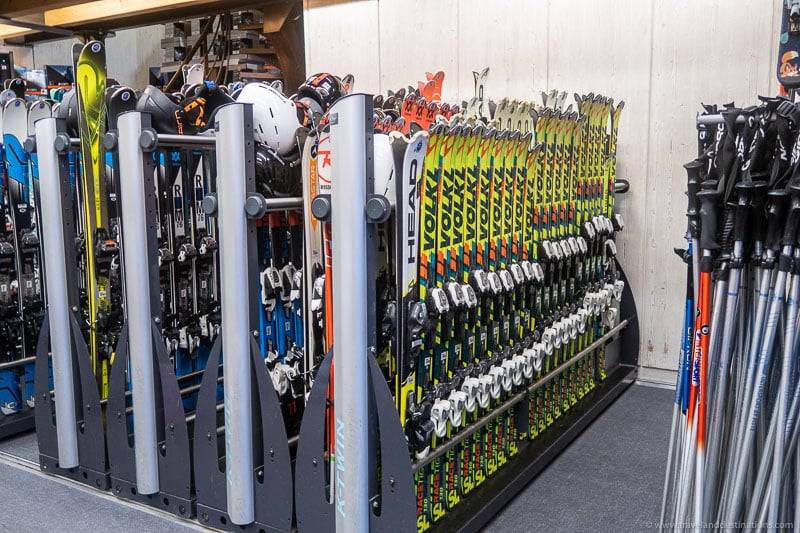 ---
Planning your ski lessons or guides
Whether you are a beginner or an experienced skier, taking lessons or hiring a guide can enhance your skiing experience.
Ski lessons are particularly beneficial for beginners, as they provide a solid foundation and help build confidence on the slopes.
Advanced skiers can also benefit from expert guidance to explore off-piste areas or improve specific techniques.
Research ski schools and instructors in your chosen destination, read reviews, and book lessons or guides in advance. By investing in professional instruction, you can enhance your skiing skills and make the most of your time on the slopes.
ADVERTISEMENT
CONTINUE READING BELOW
---
Researching and planning activities off the slopes
While skiing is undoubtedly the highlight of a ski trip, there are plenty of activities to enjoy off the slopes as well.
Research the various activities and attractions available in your ski destination. From snowshoeing and ice skating to snowmobiling, sleighing and spa treatments, there are normally options for everyone to indulge in.
Plan your itinerary accordingly, ensuring a balance between skiing and exploring the surrounding area. Additionally, check if there are any special events or festivals taking place during your visit.
By incorporating off-slope activities into your ski trip, you can create a well-rounded and memorable vacation.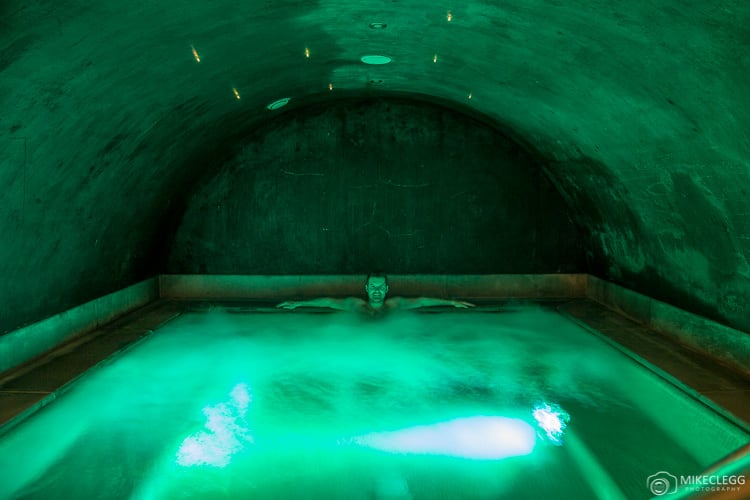 ---
Enjoying après-ski activities and relaxation
Après-ski, the time spent socializing and relaxing after a day of skiing, is an integral part of the ski trip experience. Ski resorts offer a vibrant après-ski scene, with bars, restaurants, and entertainment options.
After an exhilarating day on the slopes, unwind with a hot drink or indulge in local cuisine. Join in the lively atmosphere, meet fellow skiers, and share stories of your adventures.
If relaxation is your priority, many resorts also offer spa facilities and wellness activities.
---
Packing gear and essentials for your ski trip
Proper packing is essential to ensure you have everything you need for a successful ski trip.
Create a checklist of essential items such as ski clothing, base layers, gloves, goggles, and sunscreen. Don't forget to pack casual attire for off-slope activities and comfortable footwear for walking around the resort.
If you have your ski equipment, ensure it is properly packed and protected. Consider the weight and size restrictions of your chosen airline if you are flying.
By packing efficiently and thoughtfully, you can avoid any last-minute stress and be well-prepared for your ski adventure.
ADVERTISEMENT
CONTINUE READING BELOW
---
Some safety tips for skiing and snowboarding
Safety should be a top priority when hitting the slopes.
Here are some essential safety tips to ensure a safe and enjoyable skiing experience:
Wear a helmet: Protect your head by wearing a properly fitted helmet. This can help if you ever have a fall.
Know your limits: Ski within your ability and avoid slopes that are too challenging.
Follow ski etiquette: Be aware of other skiers, yield to those below you, and respect the mountain code.
Stay hydrated: Drink plenty of water to avoid dehydration at high altitudes.
Check weather conditions: Be aware of any changes in weather or avalanche risks.
Carry a trail map: Familiarize yourself with the resort's trails and emergency contact information.
---
Tips for a successful and enjoyable ski trip
To ensure a successful and enjoyable ski trip, keep the following tips in mind:
Plan and book in advance: Many ski resorts and services fill up quickly, so secure your accommodations, lessons, and equipment rental well in advance. You can also book last minute but you would have less choice of accommodation.
Stay flexible: Weather conditions can change, so be prepared to adapt your plans accordingly and take a day off or ski for less time during a day when the conditions aren't great.
Dress in layers: Layering allows you to adjust your clothing to changing temperatures and conditions. It's worth having a day bag with you that has spares and extra clothing.
Take breaks: Skiing can be physically demanding, so listen to your body and take regular breaks to rest and refuel.
Pack snacks and water: This will help you to keep going and stay hydrated throughout the day.
Enjoy the journey: Embrace the entire ski trip experience, from the anticipation of planning to the thrill of hitting the slopes.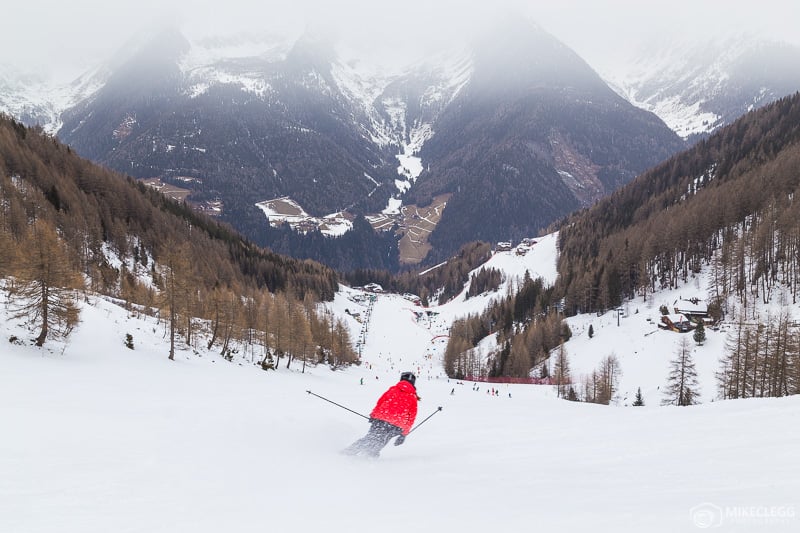 ---
Summary
Planning a ski trip involves careful consideration of various factors, from choosing the right destination to packing the necessary gear. By following our guide, you can head on a memorable ski adventure with confidence and excitement.
Remember to plan in advance, prioritize safety, and embrace all the thrilling experiences both on and off the slopes. So, start planning your ski trip today and get ready for an unforgettable winter getaway.
---
Related Articles