Researching and planning a ski trip can be very exciting. But there is also lots to think about to ensure you find the perfect ski destination for you. We've been on many trips like this and will give you some tips on what to think about pre-trip. Below you will find things you should consider when planning a ski holiday.
---
The size of the ski area
An important consideration, especially for those accomplished skiers, is how much ski area you have to play with. Often ski resorts have a local area and also a larger area (full area), with the full area being combined with other resorts. Such as The Three Valleys which includes Val Thorens, Meribel and Courchevel and offers over 600km of skiable terrain area.
Generally, the more experienced skiers and snowboarders will want a lot more ski area to play with, as they might get bored during week-long trips in smaller resorts. Beginner skiers, on the other hand, will need a lot less ski terrain as they would be slower and unable to cover quite as much area.
What ski runs/pistes are available
As well as the size of the ski area you need to consider how many pistes/runs are available, as well as their difficulty. Often the pistes are of different levels such as green = easy, blue = beginner/intermediate, red = intermediate/advanced and black is advanced (Advanced are often called diamond runs in North America). If you are a beginner you would generally want a resort with lots of green or blue runs as these will be a lot easier for you. These types of pistes are often located close to the resort which means you don't have to venture too far into the mountain.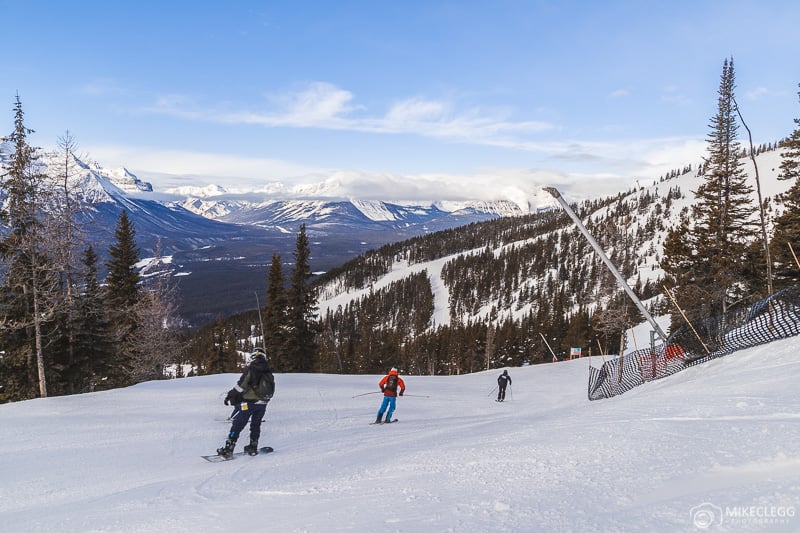 When to go
The ski season typically runs between November and April in Europe and North America. When going in the early or late season there is always a little bit of unknown as to how good the snow will be. As in some resorts lower down, it can get quite slushy during the late season. For guaranteed snow consider going from January to March and also doing some research into whether the resort has snow canons available as well. You can find historic snow reports on www.skiclub.co.uk…historical-snow-reports.
ADVERTISEMENT
CONTINUE READING BELOW
The cost of the lift pass
To get up the mountain you'll need a lift pass. These can vary in cost around the world with some resorts such as Whistler and Zermatt now being very pricey. But you can also find a good number of cheaper resorts such as in Bulgaria and France. However, if you have the budget and get an incredible ski area then it might be worth paying a premium. At many resorts in Europe, you'll be looking at between €200-€300 for a 6-day lift pass.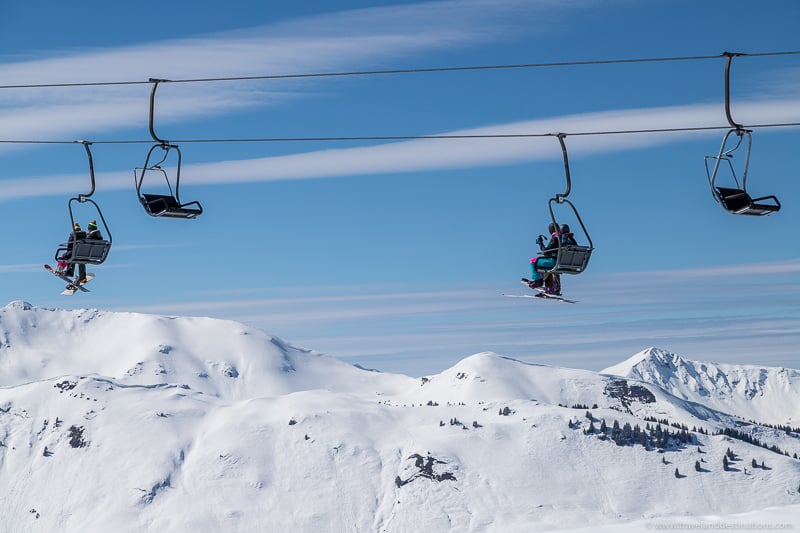 Types of ski accommodation
Ski resorts often have a range of different accommodation which can suit various requirements. The main options include chalets, hotels and apartments.
Ski chalets tend to be large properties with several rooms as well as having a private lounge and other facilities. Chalets are often catered too which means you get various meals included. They are a popular option for groups as you can sometimes book an entire property all to yourself.
Apartments, on the other hand, will often be self-catered meaning you get cooking facilities and should cook for yourself. Similar to chalets they often have a private living room. Ski apartments often a sofa bed as well.
Ski hotels similar to most places around the world generally offer various room types. Such as single, double and suites. You rarely get cooking facilities unless it's an Aparthotel so would need to eat at restaurants, or get a takeaway.
Is it Ski-in or Ski-out?
Some ski accommodation allows the option of ski-in/ski-out which means you will have a ski run next to the property. Ski-out means you can leave the property straight onto the piste. This run would normally connect to a lift which would take you up the mountain. Ski-in, on the other hand, is where you can ski back to your property from the mountain. Not all properties are both ski-in and ski-out, and some are neither.
Is there good Après Ski?
For those after good après ski (after ski), then this might be a big consideration when planning your ski trip. Some resorts are fantastic for après offering plenty of bars and clubs. Whilst other resorts might be a bit quieter and better suited to those after a more peaceful vibe. For ideas read Skiworld's suggestions of the best ski resorts for après.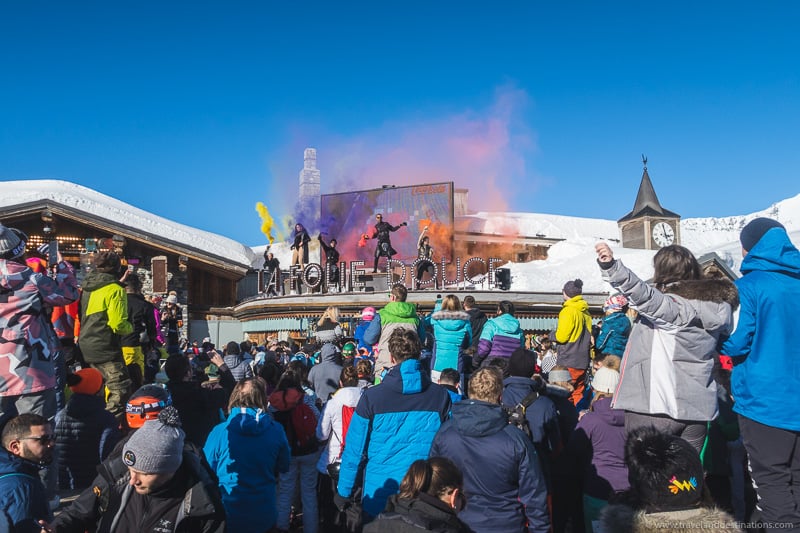 ADVERTISEMENT
CONTINUE READING BELOW
None-ski activities
As well as spending your days on the slopes you may also want to do some non-ski activities. What each resort offers will vary but some activities you may find include:
Spas/wellness centres
Ice-skating
Huski rides
Tobogganing
Snowshoe hikes
Parapenting
…to name a few options.
Non-ski activities are also handy for people who just want to visit the mountains in the winter but may not necessarily ski or board. This might be a member of your family or a friend who are part of your group.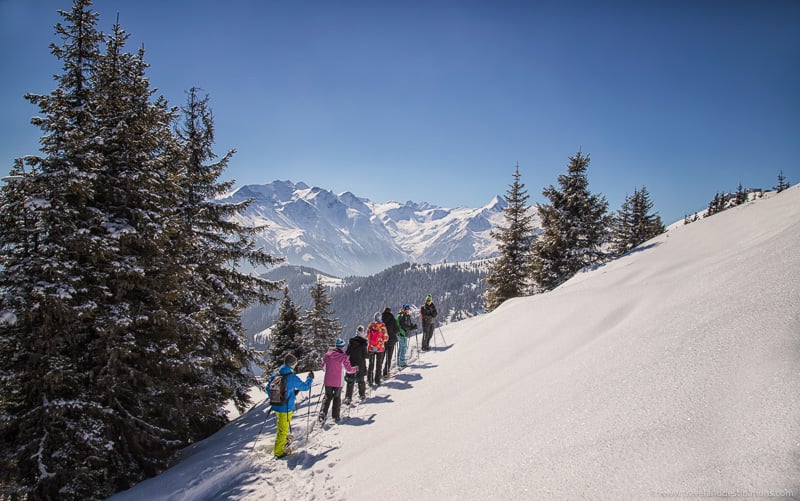 Transfer time
Transfer time from the airport to the resort can sometimes be very long, and after your flight, the last thing you'll be wanting to do is spend ages on a minibus, car or coach. However, this isn't always the case and some resorts might only be half-hour from the airport. Shorter transfer times are a good consideration for families that have young children with them, as kids will struggle to sit for such a long period of time.  For ideas read resorts with short transfer times.
ADVERTISEMENT
CONTINUE READING BELOW
Height of the resort
The height of the resort can play a big factor when going skiing. Resorts at lower altitude may have less snow and more slush during the end of the ski season (March/April). Resorts lower down also tend to have more tree runs (great for photos) but it can take longer to get up the mountain into the depths of the skiing area. However, a benefit is that it might take less time to get there from the airport.
The highest lift
The highest lift may also be a consideration when planning your ski vacation. You'll find some resorts have a lift going up towards the highest peak on the mountain and might even have a glacier. The benefits of resorts with high lifts (such as 2500m+) is that the chances of good snow is more likely, even at the end of the season towards Spring. You'll also find far-reaching views over the peaks which can be quite scenic and good for photos.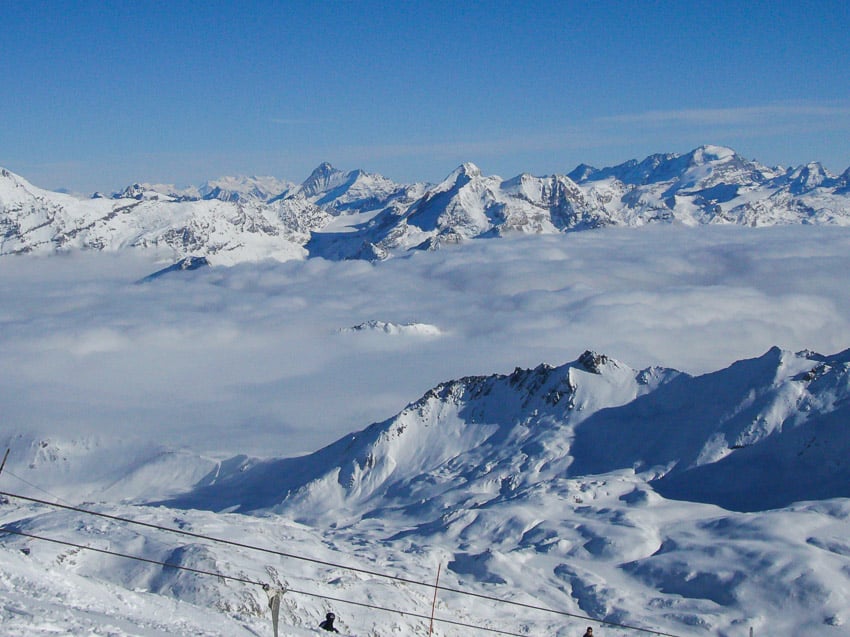 Summary
Ski holidays are perfect for those wanting a more active experience, or those just wanting to escape to the mountains. We hope our suggestions of things to consider when planning your ski trip helps you find the best winter holiday for you.
See Best Tour Operators for Ski Holidays (From the UK).
---
Find flights and hotels
Start your search using our form below:
Related Articles