Marmot Basin is a beautiful ski resort located in Jasper National Park, which is in the Alberta province of Canada. The resort raises from a base elevation of 1698 meters up to the highest point of 2612 meters. When visiting in the winter you'll find fantastic dry fluffy snow providing perfect ski and snowboarding conditions. The resort gets an average snowfall of over 400cm/160 inches, which allows for a long season from around November to early May.
Marmot Basin is a short 20-minute drive from the town of Jasper, around 4 hours from Edmonton and almost 5 hours from Calgary.
Ski Area/Runs
Marmot Basin has a skiable area of 1720 acres and 91 runs over five mountain faces. These are accessed by seven lifts including the fast Eagle Express chairlift. There are runs for all abilities with a breakdown of 30% novice, 30% intermediate, 20% advanced and 20% expert. The longest run at the resort is 5.6km/3.5 miles.
Visit skimarmot.com…trail-map for the most up to date trail map.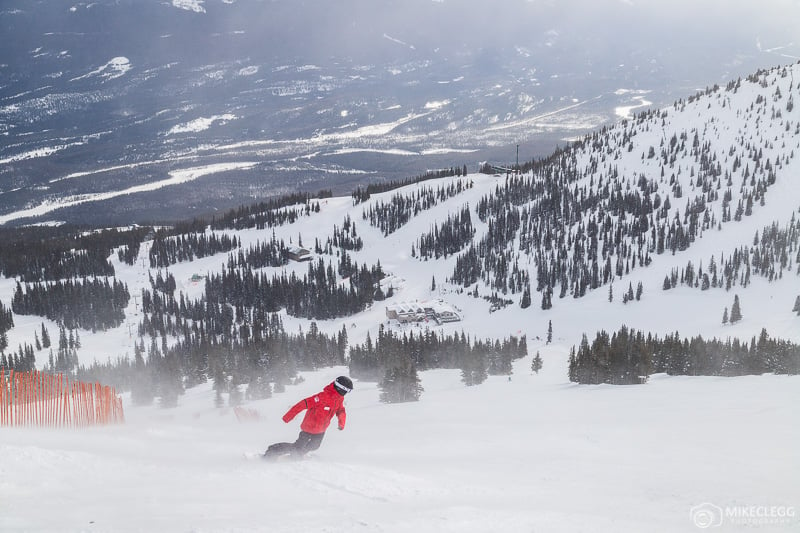 Throughout Marmot Basin you'll find lots of fantastic tree runs. Some of them are off-piste, but some you have no choice but to go through, such as the run below leading from Tres Hombres (mentioned below).
Double Black Diamonds
For those that want a challenge, you'll find quite a lot of black diamond runs. One of the toughest is the new 18 hectares (45 acres) Tres Hombres which has the steepest incline of 45° and an average slope angle of 32°. During my visit, I managed to tackle this run (although very slowly).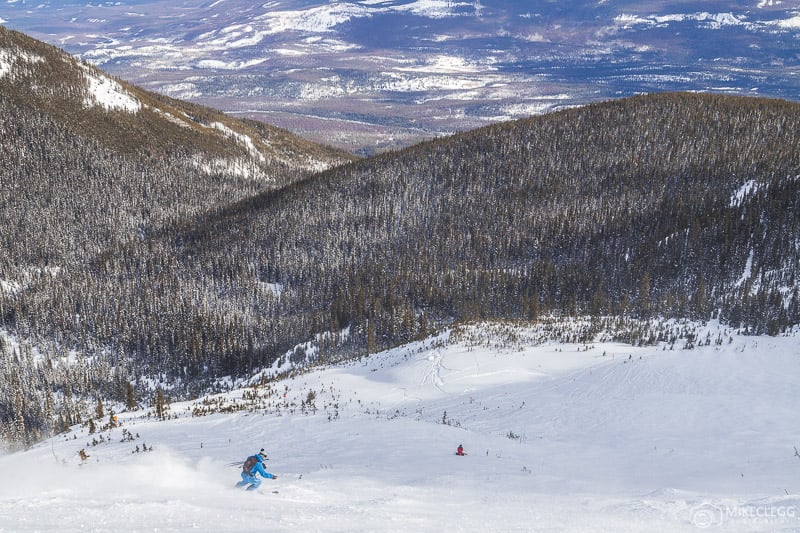 Lessons
For those wanting lessons at Marmot Basin, there are various options to accommodate everyone. There are group options, packages for kids, as well as family packages. There are also semi and full private lessons, as well as programs that are perfect for children. Visit skimarmot.com…ski-school to read about all the options available and to get the most up to date prices.
You may also want to read Ultimate Safety Tips for Skiers and Snowboarders.
Equipment Hire
Marmot Basin base station offers a rental and repair shop which is fully stocked with top quality equipment. One of the good things about hiring equipment is that you can store it overnight at the resort, and if it needs adjusting or changing the team are happy to do this for you.
Photography Tips
Head to my post on Photography Tips for my techniques on taking pictures at ski resorts and of skiing and snowboarding.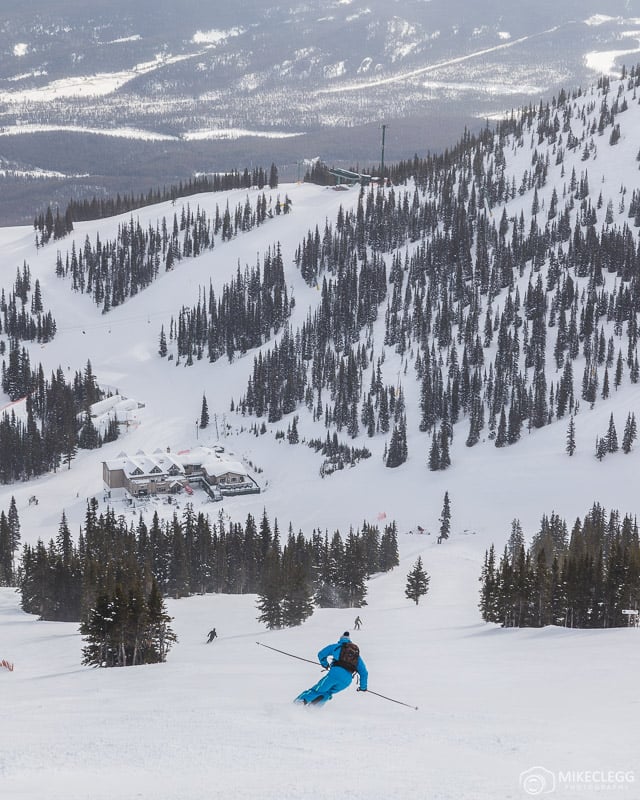 Daycare
If you have children but don't want to take them with you on the slopes, then there are various options available including:
The "Little Rascals Nursery" which can care of those ages 19 months to 6 years.
"Tiny Tracks" kids package for 4-5 year olds. This includes a one hour lesson, rental equipment, lift pass and nursery care.
"Marmot Kids Camp" for 6-12 year olds. This includes a full day on the slopes, lunch, and more.
Restaurants and Dining
At the base of Marmot Basin resort, you'll find Caribou Chalet which is the perfect place to stop for lunch or to grab some food and beer after a day on the slopes. The menu is named with fun sections such as "The Lift", "Glades" and "The Run" and you'll find options such as Elk Meatloaf Sandwich, Caribou Burger, Tacos, Salads and lots more options. I went for "The Big Teddy" burger with an upgrade to poutine and it was delicious. To see the menus and get contact details head to skimarmot.com…food-beverage.
As well as at the base station up the mountain you'll find the Paradise and Eagle Chalets. Here you can eat a range of dishes, or visit to take a break and relax on sun-loungers outside.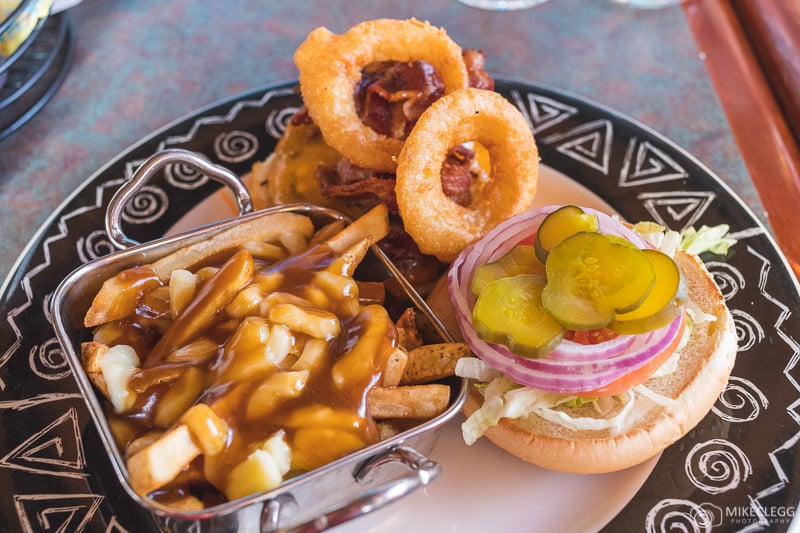 Also nearby
Within the town of Jasper, you'll find lots of small and quirky restaurants. During my visit, I checked out Evil Dave's Grill which serves lots of delicious dishes with cool names, such as Malevolent Meatloaf, El Diablo, Fiendish Falafel, Diabolical Tenderloin and more.
Where to Stay
A great place to stay is at the Fairmont Jasper Park Lodge located a short drive from the ski resort. You'll find fantastic features at the hotel such as a heated outdoor pool, hot tub, and steam room, which are perfect to relax in after a day on the slopes. As well as this there are some great restaurants and a large lounge. For those wanting a different experience and to learn more about the Dark Sky Preserve you can do this at the in-house a planetarium.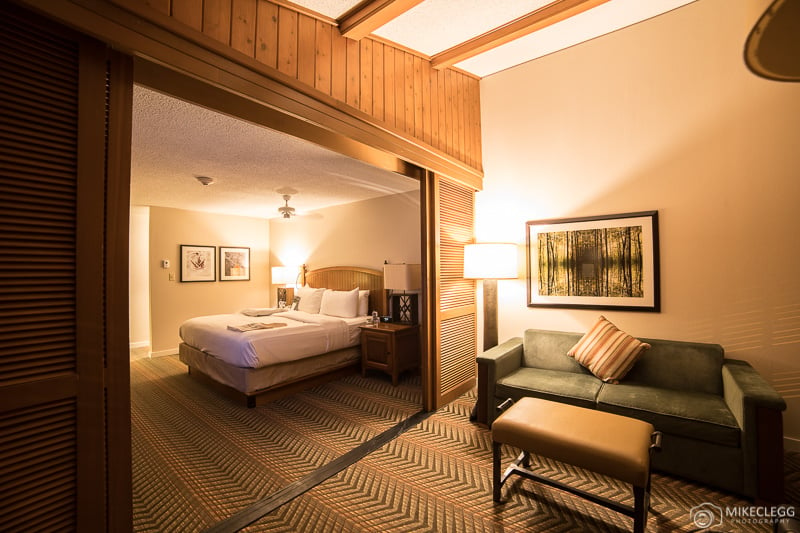 Other things to do in Jasper National Park
As well as skiing at Marmot Basin there are plenty of other things you can do during your visit in the winter. Such as Ice Skating, Ice Canyon Walks and more. Visit jasper.travel/things-to-do for lots of ideas.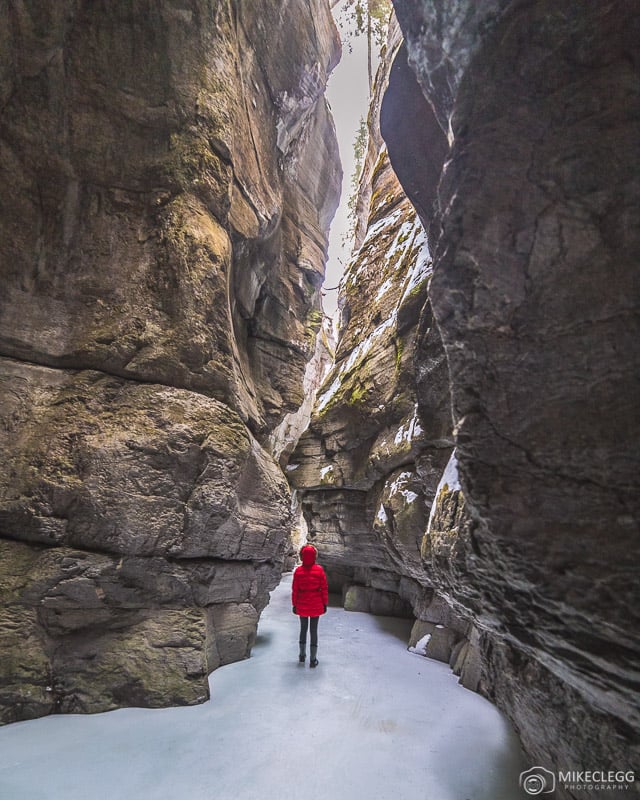 Summary
Marmot Basin makes for an awesome place to ski in the Canadian Rockies. With incredible snow, beautiful slopes and no crowds, it should be towards the top of your to-do list if you visit during the winter. Visit skimarmot.com to learn more about the resort.
More info on Alberta and Canada
For tons of information on Alberta and Canada and to start planning your trip visit Travel Alberta and Explore Canada.
Related Articles