Vienna may be one of the most romantic cities in Europe, with its mix of beautiful streets, grand architecture, stunning hotels and peaceful ambience, it is a destination that is perfect for couples.
Within the city, you'll find lots of things to do that would provide a special experience for you and your loved one. In this post, you'll find my top suggestions, some of which would be suitable for couples, first dates, or for a special occasion such as Valentine's Day or an anniversary.
Here are romantic things to do in Vienna.
---
Sip cocktails at a rooftop bar
Throughout the city are various rooftop bars, where you can enjoy views of the skyline whilst sipping on delicious cocktails. A few of the best options include Das LOFT bar and lounge, Lamée Rooftop bar, and Skybar at Steffl. These bars would be great for dates and if possible I would recommend trying to reserve a table.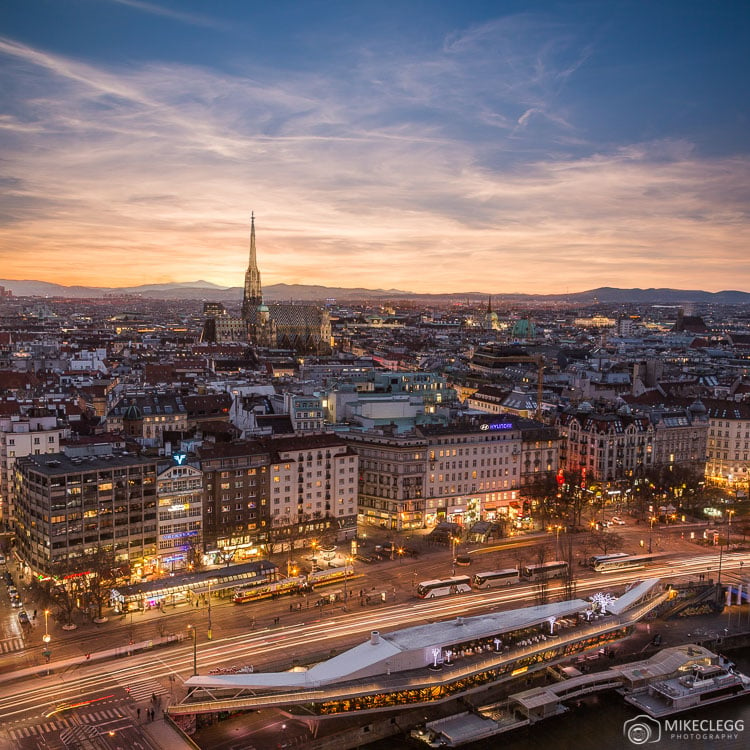 Watch a show at the opera or theatre
For a very elegant and Viennese evening consider watching a show at the Staatsoper (Vienna State Opera), or one of the many other concert halls around the city. You can find listings for many shows on the tourism website events.wien.info (then filter by date).
Another place to look for tickets and shows is on GetYourGuide. Click below to find options.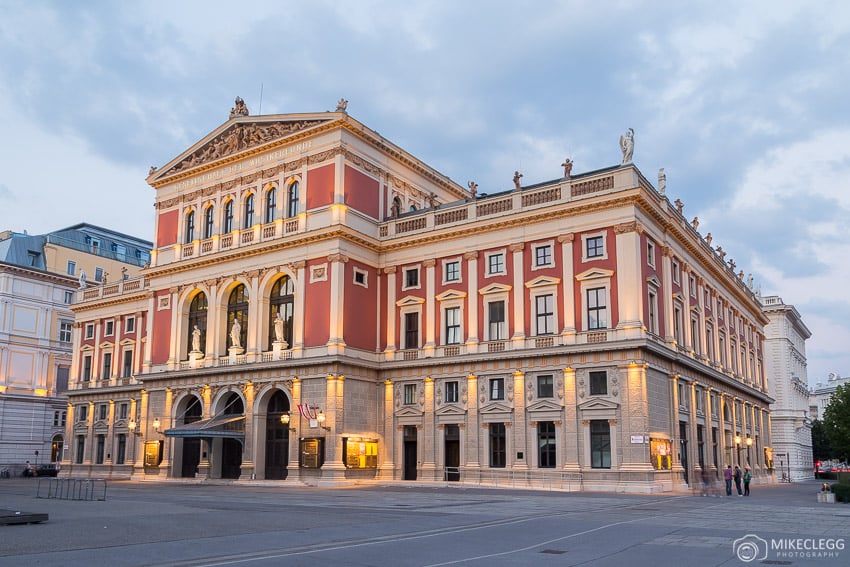 You May Like
Have dinner at Motto am Fluss
One of the most beautiful restaurants in Vienna and the perfect place for a date. Motto am Fluss is located along the Danube Canal and here you'll be presented with a great menu, romantic ambience and fantastic service. If you plan to go here make sure you book a table in advance, especially if visiting around Valentine's Day, the Christmas season, or on a weekend.
ADVERTISEMENT
CONTINUE READING BELOW
Enjoy a candlelit dinner on the Riesenrad
For a very unique and romantic experience how about a beautiful candlelit dinner on one of the oldest Ferris wheels in the world. This experience provides you with a private cabin for 1 ½ hours complete with a 3-course meal and wine.
Head to wienerriesenrad.com…candle-light-dinner for more info.
If you don't fancy dinner but just want to experience the wheel then that's also possible and would provide a nice romantic experience. See tickets here if you'd like to book.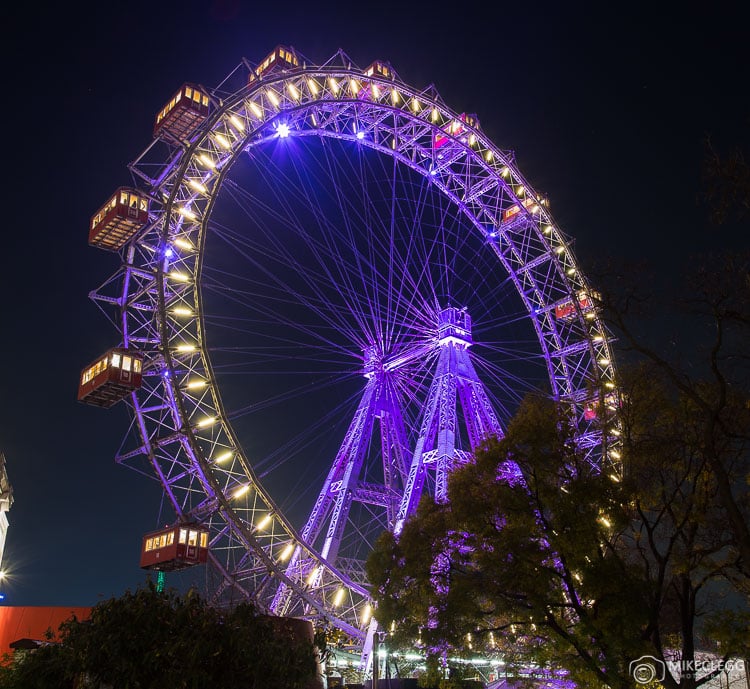 Explore on a Fiaker
Fiakers are Vienna's horse-drawn carriages and are a nice way to discover old parts of the city and see various attractions. You can go on a long tour (around 40 mins) or a short tour (around 20 mins) and you'll be looking at paying around €55-€80 (at time of writing). One of the main places to get a Fiaker is from Michaelerplatz which is near the Hofburg Palace.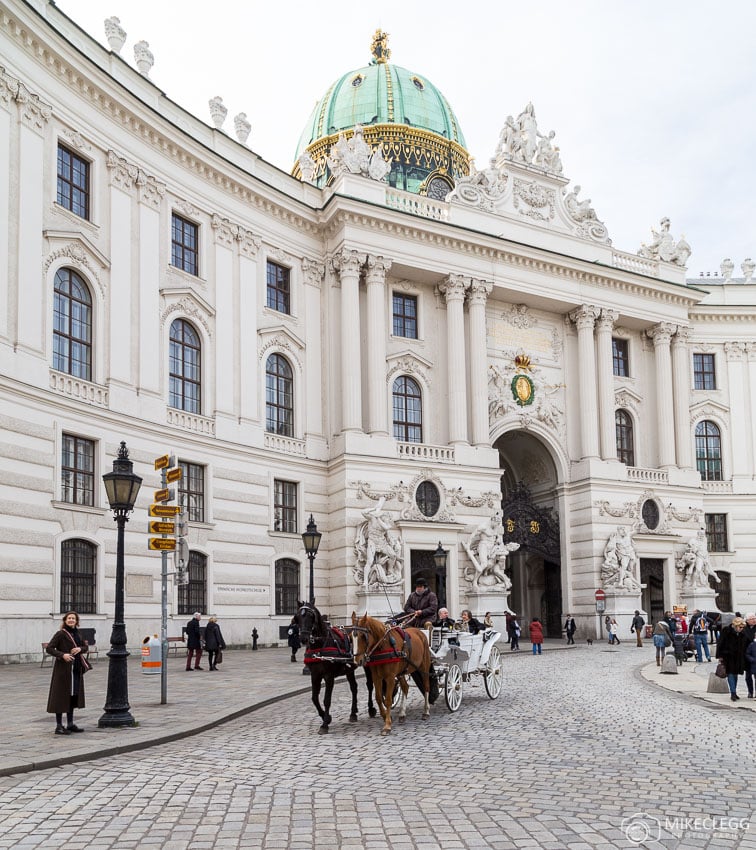 You May Like
Indulge in a luxury hotel
Some of the hotels in Vienna are the epitome of luxury, providing the finest designs, facilities and service. Many of the best luxury hotels are located along the Vienna Ringstrasse and a few hotels that would provide a very special experience include Hotel Imperial, Hotel Bristol, Grand Hotel Wien and The Ritz-Carlton.
ADVERTISEMENT
CONTINUE READING BELOW
Take an evening walk in the Innere Stadt
The Innere Stadt is one of the most beautiful and historic parts of the city. It is the perfect place in Vienna for a romantic walk whilst holding the hand of your loved one. Along the way you'll be walking along historic streets and may see various highlights, such as the Hofburg Palace, St. Peter's Catholic Church, St Stephen's Cathedral and Staatsoper. If you were to visit at Christmas you'll be in for a special treat as the Graben (seen below) has grand and impressive chandeliers hanging along the street.
Get lost in the Vienna woods together
If you fancy getting out of the city, then try hiking in the hills and woods to the north of the city. This makes for a different kind of experience, but still somewhat romantic, as it could just be you and your partner away from everything. There are various official hiking trails and most of them are around 10km long. Some of the views you can get if you take Hike 1 or 1a are below.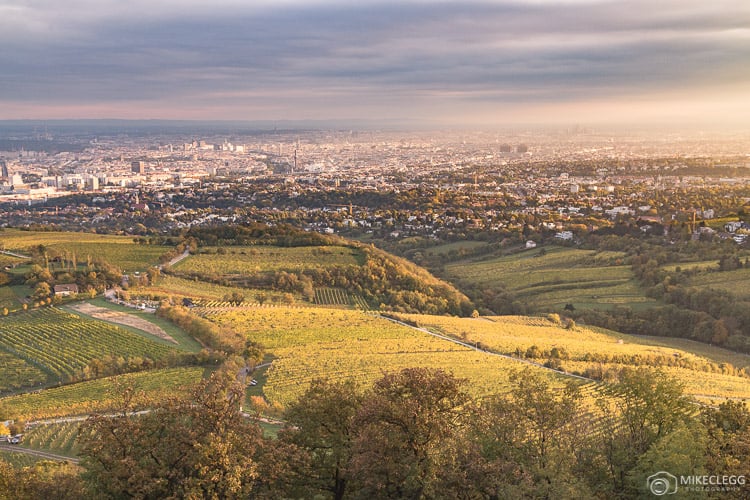 ---
Tours and activities
---
Summary
This is a selection of some of the best things romantic things to do when visiting Vienna. Sure to provide you and that special person some great experiences. Consider adding some of these to your list whilst in the city.
Ready to book? Search for:
---
Related Articles