Vienna, the capital of Austria, is a city that will be sure to impress. Home to grand palaces, cobbled streets, historic churches and interesting culture. The city is easy to get around, affordable and has a great mix of activities that are perfect for all types of travellers from solo to families.
If you're considering a visit to Vienna but aren't sure where to start then keep reading. Here are some insider tips, perfect for when planning a trip to visit Vienna.
---
What should I do on my first trip to Vienna?
When you first visit Vienna we'd highly recommend you walk around and explore the Innere Stadt which is the central 1st district of Vienna. This will give you a great taste of what the city is like, as you'll be walking amongst its impressive and historic architecture, as well as classic coffee shops and restaurants. It can also be particularly nice and pretty at night.
You should also be sure to visit some of the palaces such as the Belvedere and Schonbrunn, see Hundertwasserhaus and Rathaus (the city hall). If you're visiting in the summer then also swim in the outdoor pools, and if you're visiting in the winter then enjoy skating at Rathaus.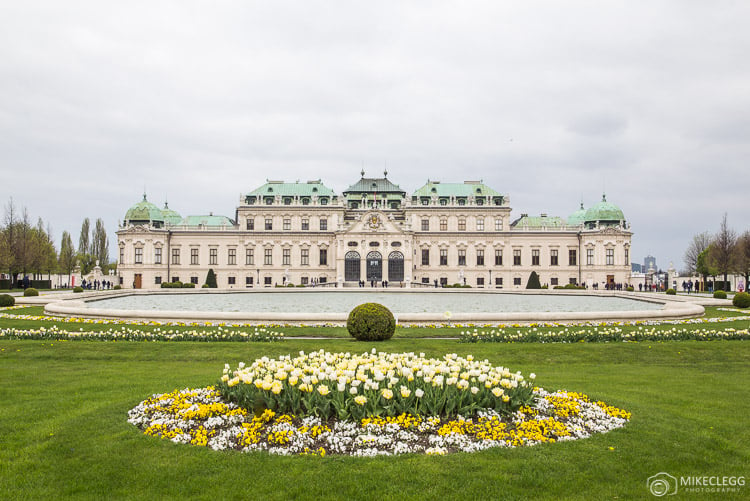 What are some hidden gems to see in Vienna?
There are several pretty churches that are lesser-known in the city but are particularly nice to see and come with stunning interiors. From the outside, you'd never know what they were hiding on the inside. Two that we'd recommend you see include Santa María Rotonda and Jesuitenkirche (seen below).
We'd also say visiting a heurige which is a hidden gem. This is a quintessential Viennese experience where you can dine on good food and delicious local or homemade wine.
Finally, be sure to have a walk through the Ferstel Arcade, a beautiful passageway located in the first district and fairly close to Rathaus (the city hall).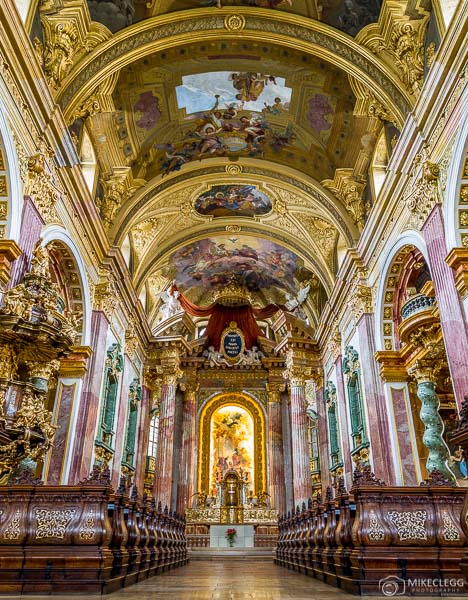 How much time should I spend in Vienna?
Two to three days would be a good amount of time to visit Vienna and allow you to see many of the highlights around the city. With that time you'd be able to visit some of the famous palaces such as Schonbrunn and Belvedere, enjoy some of the nightlife activities on offer and get a good feel for what the city is like.
If you did want to spend longer in Vienna, such as up to a week, then this would be great opportunity to enjoy some of the lesser-known activities that are available. You'd also have time to go on some day trips such as Wachau Valley, or even visit some nearby cities such as Bratislava or Prague.
You May Like
What food is Vienna known for?
Vienna is a great city to enjoy classic schnitzel which is flattened pork or veal covered in breadcrumbs and normally comes with a potato salad. A few other top dishes to try include spatzle which is a bit like macaroni cheese, as well as Sachertorte, a delicious rich chocolate cake, and of course Apple strudel.
Coffee shops are also a popular and traditional experience in the city. Here you can enjoy a classic Wiener Melange (espresso with milk foam and steamed milk) along with a tasty cake. You'll find these all over the city, and a few worth checking out include Café Central, Demel, and Café Ritter.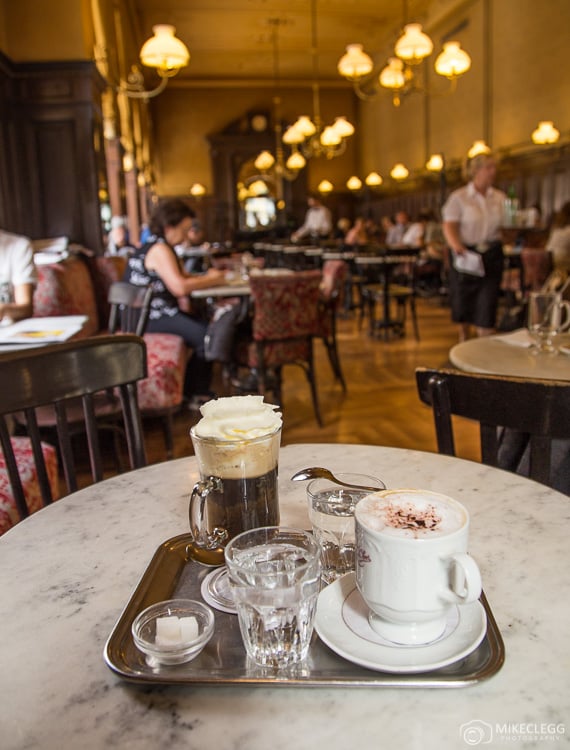 ADVERTISEMENT
CONTINUE READING BELOW
What is the best way to get around Vienna?
Vienna's public transport is great, it covers all the major areas of the city and includes a subway that is fast and efficient, as well as trams and buses. If you're staying close to a subway station outside of the 1st district you'll still likely be able to get into Stephandsom (centre of the city) in less than half an hour.
A travel pass for the subway in Vienna is also very cheap at only €8 per day (at the time of writing), or you can get 48-hours, 72-hours, week and month passes as well. Of course, it's also possible to pay as you go if you like as well.
We'd recommend getting on a tram a few times as well during your visit, these travel various routes around the city, including around the entire first district in a circle (also check out the Ring Tram Tours for a fun experience).
Read more about tickets and transport.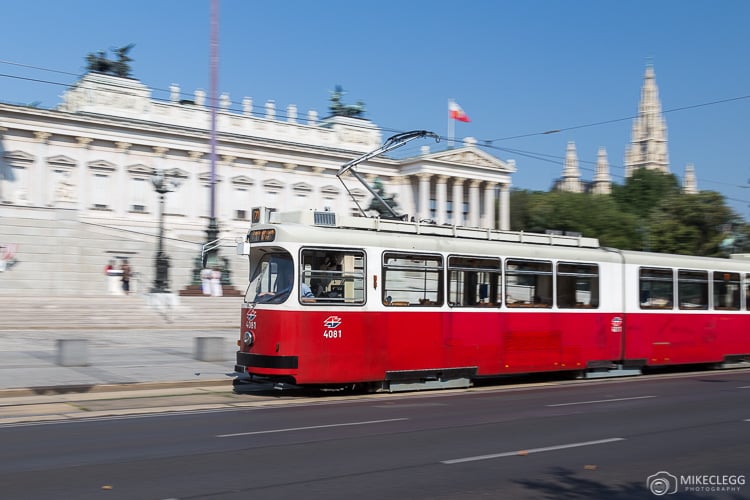 What are the best months to visit Vienna?
Vienna has various attractions which are better to visit at different times throughout the year.
We'd recommend visiting during the late spring and summer months (May-September) for outdoors experiences, such as exploring the Schonbrunn Gardens, lounging at the beaches (artificial), hiking in Kahlenberg, maybe even heading to some of the outdoor pools.
Autumn is also a nice time to visit (late Sept to early Nov), where you could visit some of the parks and enjoy the autumnal colours all around. The Schonbrunn and Kahlenberg (hill north of the city) is particularly nice during this time.
Finally around Christmas is one of our favourites times to be Vienna, as the city comes alive with wonderful lights, decorations, markets and the perfect festive atmosphere.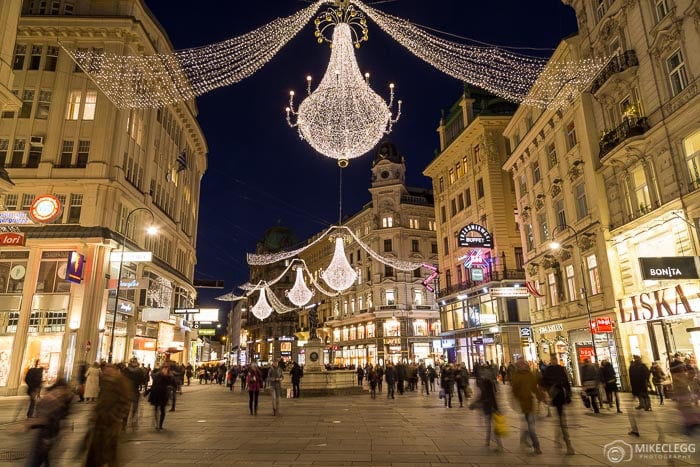 What are the best neighbourhoods to visit in Vienna?"
Vienna is split into different districts with the 1st district (postcode 1010) being the most central. This is where you'll find Stephansdom (a historic church in the centre of the city), as well as many of the stunning streets that are quintessential of Vienna.
You could also consider staying around Prater (where their theme park is as well as a large park). One of our favourite neighbourhoods in Vienna is the 7th district (1070) which is where you'll find some great restaurants as well as the main shopping street Mariahilfer Strasse.
What are the best neighbourhoods for food?
When living in Vienna I was particularly fond of the 7th district as there are tons of great places to eat and also shop (see below). Of course, the 1st district (Innere Stadt) has endless opportunities as well.
One thing we will say is that you really need to book restaurants in advance in Vienna as it's not that easy to just walk into the best restaurants. You may have luck but you will be pushing it a bit.
What are the best neighbourhoods for shopping?
There are several major shopping streets in Vienna where you'll find a great variety of shops available from major well-known brands to more boutique outlets. Some of the streets we'd recommend include Mariahilfer Strasse, Graben and Kärntner Strasse.
You could also visit Naschmarkt which is a great market and very central where you can buy sweets and other merchandise. Naschmarkt is also a short walk from Karlskirche which is another very impressive church in the city.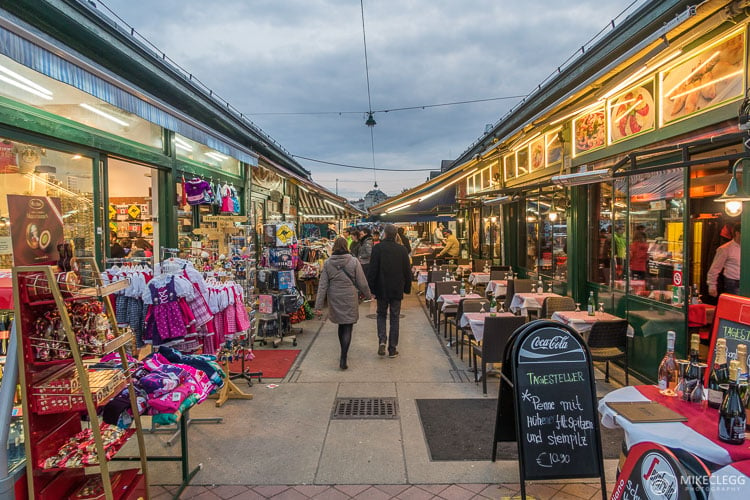 What neighbourhood should I stay in when I visit Vienna?
The good thing about Vienna is that it is small, affordable and well connected. It would definitely be worth trying to stay around the Inner Stadt (1st district) as you'll be able to walk to many of the main attractions (or take the subway a few stops). A few hotels we're particularly fond of include 25-Hours Hotel, or for the ultimate experience then consider staying in the Vienna Imperial Hotel where royals, presidents and famous people have previously stayed.
What is the best family-friendly thing to do in Vienna?
A ring tram tour is quite fun for the kids, and these aren't too long either so the kids shouldn't get bored. You could also take them to the Museum of Natural History (Naturhistorisches Museum Wien), Haus des Meeres (aquarium) or the very cool Museum of Illusions. Another very fun activity would be to visit Prater Park which comes with rollercoasters, bumper cars and lots of other rides for families to enjoy.
If you're visiting during the summer the swimming pools and beaches are great for families and kids. This is a great way to spend a warm summers day.
What is the best thing to do in Vienna for solo travellers?
If you're visiting Vienna on your own then we'd recommend going on some tours – such as a walking, bike, segway tour or something else. These will help you learn more about the city and you may even make a few friends along the way.
You could also join some fun social events where you may get to meet other travellers and have a fun time out. If you're staying in a hostel then you should find loads of great options available.
ADVERTISEMENT
CONTINUE READING BELOW
What is the best thing to do in Vienna for couples?
Vienna is a very romantic city (we'd say equal to Paris), and a walk at night around the cobbled and pretty streets of the 1st district is a dreamy experience. You can also find some great restaurants to enjoy a more fancy dinner such as at Restaurant Motto am Fluss, or for a very special experience book yourself a ride on the Wiener Riesenrad (Ferris wheel seen below).
A few other nice activities to do with your other half includes going for a bike or scooter ride along the canal, enjoying a nice boat cruise along the Danube Canal, or relaxing together whilst visiting the Danube Valley.
What are the best annual events in Vienna?
Christmas is a particularly special time in Vienna with the Christmas markets and is a top time to be visiting the city. During this time you'll find stunning decorations around the city, as well as market stalls.
There are also other fantastic events including Donauinselfest, Vienna Philharmonic Summer Night Concert, Ball Season (winter), skating at Rathaus, the Rathausplatz Film Festival to name a few things worth seeing.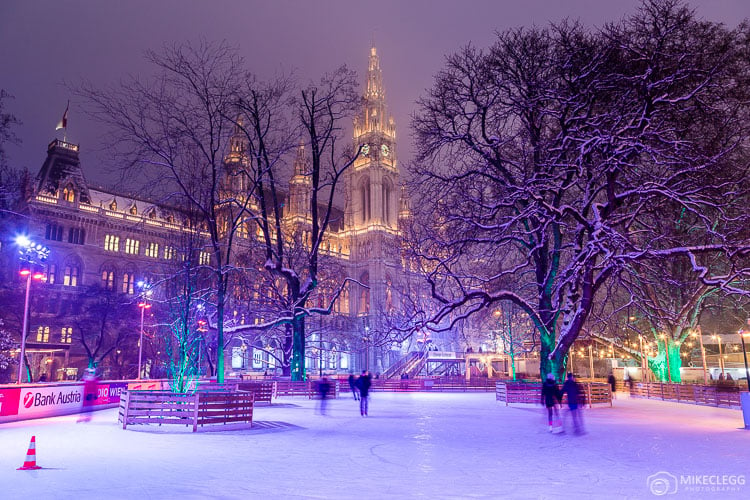 What are the best things to do in and around Vienna?
For sure when visiting Vienna we'd recommend heading up Stephandsom for views of the city, exploring the Schonbrunn Gardens and also visiting the interior if you fancy. Be sure to explore the 1st district and wander along the Graben, down Kohlmarkt and then across towards Rathaus (city hall).
We'd also recommend having lunch or dinner in a heurige which are traditional wineries. If you have time then go hiking in Kahlenberg and the vineyards.
Below are examples of some of the top tours and activities that are also available in the city that you may like:
Tours and Activities
What are the best beaches in and around Vienna?
There are several artificial beaches located around Vienna as well as outdoor pools. These are perfect for the summer and lounging around.
You'll find various beaches with deck chairs all along the Danube Canals with one of our favourites being Strandbar Herrmann. These are more for relaxing with a cold drink and socialising rather than swimming and sunbathing.
For outdoor pools and beaches where you could swim one of the most convenient is spots is near Alte Donau. Here you can swim in the lake, relax on the sand, or just swim in the outdoor pools if you prefer. These typically come with a fee to get in though, but it's generally not much.
There is also another pool at the Schonbrunn which is almost a hidden gem that locals would generally know about but it's unlikely many visitors would. This pool is a little on the pricier side though. See all the outdoor pools around the city.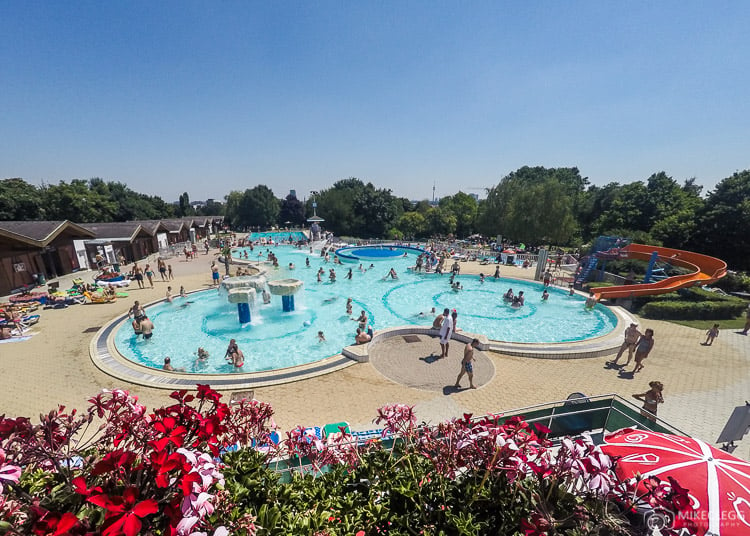 Summary
Vienna is a city that is easily accessible due to its direct train and bus connections to nearby cities, as well as through its international airport. Once in the city it's affordable with plenty of activities and experiences for all types of travellers. We hope these insider tips help you when planning your trip to Vienna. Have a read of some of our other Vienna travel articles for more inspiration and ideas of things to do.
Ready to book? Search for:
---
Related Articles