Travelling around Europe may seem quite daunting at first, especially as there are so many wonderful places to go. However, most countries throughout Europe have developed with tourism in mind, meaning you will find the infrastructure in place which helps both travellers and those living there. If you're wondering how to get from one city to the next, how to travel between European countries, or just how to see some of the rural areas then keep reading. Here you'll find some of the best ways to travel around Europe.
1. Take a Bus
A very cheap way to travel around Europe, including between cities, or across borders is using the bus. You'll find various bus companies available including Flixbus and Regiojet which offer very cheap and competitive fares.
This type of travel is good for medium distances, such as up to 12 hours, as for longer periods you'll probably get restless and tired of sitting. However, to really save money on your Europe trip then also consider taking an overnight bus which will allow you to save on a nights accommodation. When travelling overnight it's often easier to take longer routes as you'll hopefully be asleep for most of it.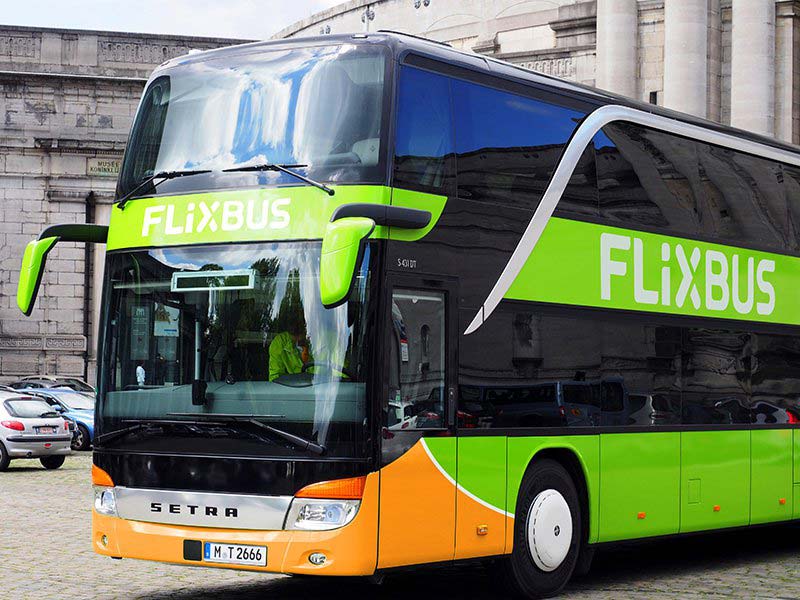 2. Catch a Train
Europe has great transport connections and this includes the railway. You will find you can get around most of Europe this way. This method of transport will often be quicker than driving or a bus, but slower than flying.
For those wanting to visit many destinations in Europe then consider a Interrail (European residents) or eurail.com (non-European residents) pass. These can (depending on your option) provide unlimited travel which is great for multi-destination trips.
Other good sites for planning your train travel is Trainline and Omio. Omio also provides other transport options for you to consider too.
TIP
Use code "Daylight10!" to save 10% on
train tickets with Omio
. Available to first-time OMIO users on train tickets below €250. The code is active till 31st Oct!.
ADVERTISEMENT
CONTINUE READING BELOW
3. Take a plane
Often the fastest and easiest way to travel around Europe is by plane. In Europe, you'll find heaps of budget airlines which make travelling this way that much more affordable. The cost of these fares can even be as low as £10 if you manage to book early or catch a deal. We did this between London and Luxembourg using Ryanair.
As this would be a short haul flight you will need to check the baggage allowances as often such flights only include hand luggage. If you do need to buy checked luggage this might add 50% or more to the cost of your flight. You should also always read the rules for luggage to avoid any surprise baggage fees at the airport.
A few budget airlines to consider includes:
easyJet
Eurowings
Ryanaire
Wizz Air
Vueling
Read more about budget airlines in Europe. Or start your flight search on KAYAK.
TIP
Sign up to the mailing lists of your favourite brands so as to not miss out on deals and special prices.
4. Rent a car or camper
Renting a car or camper can sometimes be the most expensive option, but will give you the freedom to explore the more rural areas in Europe.
A car or camper can also be a quick option as there can often be less waiting around. You'll also be able to pack it to the brim, taking as much luggage as you like. They are also great for families and groups.
Before renting a vehicle make sure your driving license would be valid in the countries you are visiting. You should also have a read on official sites on the road laws. Such as what is the speed limit, do you drive on the left or right, do pedestrians have the right of way etc.
Another tip is to take the insurance waiver option. This means that you have to pay a little extra, but should there be an accident you'll not have to pay an excess (depending on the terms).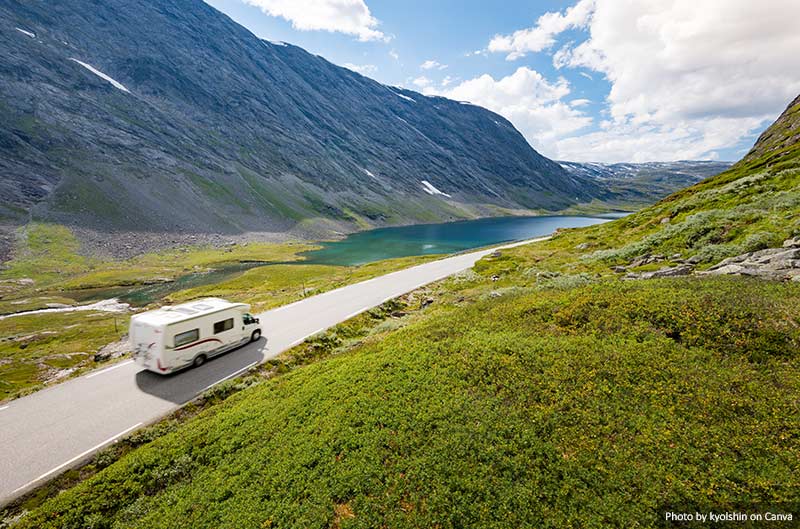 5. Go on a tour or cruise
For those that would like a trip where you can sit back and leave the planning to others then consider booking a tour or cruise. There are various tour companies you could consider such as Princess Cruises, Viking River Cruises, G Adventures and many more. These often come with an itinerary full of fantastic destinations and places you'll visit.
Some of these tours might be within the mainland such as along rivers or using roads, whilst other tours might include travelling on a cruise ship along the Mediterranean or Baltic sea.
Another option we recommend for day tours is GetYourGuide who have a huge choice covering most destinations. These would allow you to see some of those harder to reach spots too.
ADVERTISEMENT
CONTINUE READING BELOW
---
Which transport method is cheapest in Europe?
There are many variables involved in estimating what's cheapest. To work out the cheapest way to travel in Europe consider these things:
Do you have lots of luggage?
Are you travelling over the weekend?
How many of you are there?
Are you travelling during peak season (ie summer/national holidays)?
Are you limited by time?
These are all points that would affect which would be the cheapest and best option. For example, a family might find hiring a car is cheaper than paying for multiple plane fares, while a budget traveller travelling light, might find flying hand luggage only, or taking a bus is a better option.
---
Which transport method is quickest in Europe?
Often the quickest way to travel in Europe (depending on the distance) is:
Flying
Taking a train
Driving
Taking a bus
Considerations
But you should also consider these things when deciding which method is quickest:
The distance you are travelling
Check-in time at the airports, as well as passport control and collecting any baggage
Whether you could be subject to delays on the road
How many stops you may have en-route
How much waiting around will there be, such as on tours etc
To plan your Europe transport you could use a service such as Omio which searches routes and prices across over 800 transport providers. Using this you'll be able to get a good idea of prices and the time it'll take to get from one destination to another.
Want more tips for Europe?
Then consider reading our Guide to Travelling in Europe for the First Time.
Start Booking
We recommend the below options to book your hotels, activities, flights and other transport:
---
Please note that we get a small commission if you purchase via our referral links. We use this to invest in new content and improving this website.
Related Articles