With 18 designated tourist routes in Norway each encompassing some of the best scenery known to mankind, it's probably one of the most suitable travel destinations for motorhoming. Whether your driving your own camper conversion or the latest luxury model motorhome, Norway is set up with all the facilities to make sure you are well catered for. Below are helpful tips and must-dos for taking a motorhome holiday in Norway, so as to take the stress out of planning such an adventure and have the best possible trip.
1. What to bring
With Norway consistently rated in the top 3 most expensive countries in the world, it's important to pack right. Don't forget the essential jackets, raincoats, hats and scarves. However, if it's possible, one of the biggest tips is to buy your groceries before you enter Scandinavia. Most travellers will come through Germany and there are supermarkets everywhere before you cross the border so take advantage of the low prices and stock up. That goes for fuel too.
2. Gas bottles
Don't forget to fill your gas bottle because there is no refillable gas in Norway. If you are travelling for a while, bringing two gas bottles is a good idea.
3. Take advantage of the tourist offices
In Norway every region has it's own full colour glossy tourist booklet dedicated to highlighting the best of the region, the history, places to stay and all kinds of other useful information. There will also be a detailed map of the local area included. If you don't like the idea of such a huge paper trail, these booklets are so professionally put together so that they can be handed over to other travellers after your trip.
ADVERTISEMENT
CONTINUE READING BELOW
4. Driving
Norway has one of the most advanced roading systems in the world with many architectural and innovative features. The tunnels are not just tunnels, they are epic underground voyages with roundabouts and neon lights. The Trollstigen – a must drive – is a feat of engineering magnificence complete with two waterfalls that cascade down the mountainside. Bridges are not just bridges and pathways are not just pathways – they are made to be sympathetic to the environment and blend into their surroundings. Be sure to drive The Laerdal Tunnel, at 24.5 kms long it is the longest tunnel in the world.
5. Drive the tourist routes
Some tourist routes take the soft option leaving you longing for the real adventure down the less trodden path. Norway has no soft option and these routes pass through some spectacular mountain ranges and fjords with amazing scenery at every turn. These have names that even promise a little excitement such as Hardanger and Hardangervidder. Also make sure you don't miss the Songejfellet Route.
6. Ferries are unavoidable
In Norway, the ferries are just an extension to the road and even if there is an alternative route, it adds so much in terms of distance that you're not saving anything. So just sit back and enjoy the boat trip .
7. Climb Preikestolen
If you have ever watched The Mission Impossible Fallout movie you will have seen the final bit where Ethan Hunt (played by Tom Cruise) is hanging off a cliff. That rock is in Norway along with many others and it's possible to hike to many of these rocks. Preikestolen is the easiest of the hikes, taking about 4 hours to reach and it's made even easier by having specialised parking just for motorhomes.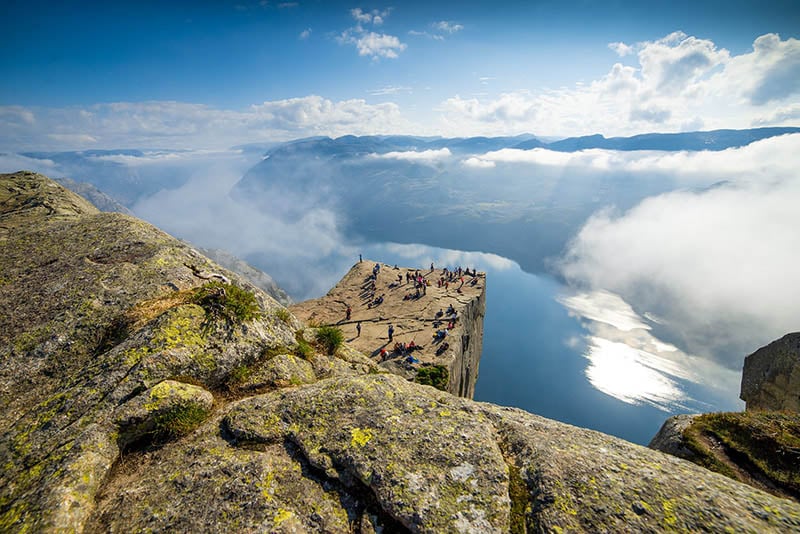 8. Camp wild
Even though there are some amazing camping grounds in Norway just having the opportunity to throw your doors open to some of the most amazing scenery ever is too good an opportunity to miss. Around every corner is a dump station, water facility or rubbish bin so there is no excuse not to respect these pristine areas. Just enjoy the chance to sleep with the sound of the river running over the rocks next to you and the sight of the mountains from your bedroom window.
9. Drink coffee
If there is one luxury you can afford in Norway then make it coffee, as Norwegians know how to make a seriously good flat white. It might cost you the same as a good steak back home but it's definitely worth it.
ADVERTISEMENT
CONTINUE READING BELOW
10. The Stavkirke Churches
Nowhere in the world will you see such churches and with 28 of them dotted around Norway you are sure to see at least one. The biggest and most famous is the Heddal Stavkirke Church in Notodden which has UNESCO World Heritage status. The stunning wooden architecture and rose gold paintings are very unique to Norway.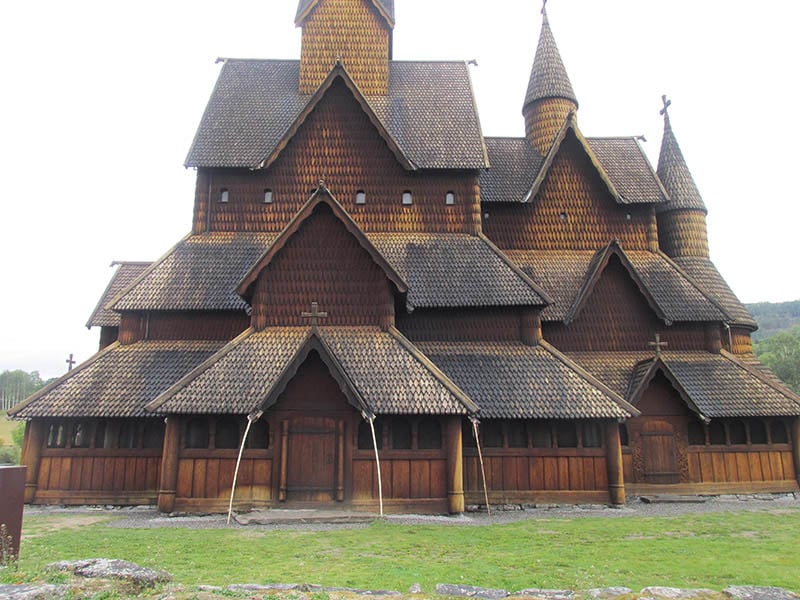 11. Visit The Sami Tribes
As you head northbound, souvenir shops owned by the Sami people will pop up alongside the road. The Sami are the indigenous people of Norway and the further north you travel the more authentic their lives become so it's great to get past the tourist spots and discover the heart of these people for yourself.
12. Kristiansand
Most people take this drive simply to follow The Atlantic Highway Route, described as "The Greatest Highway in the World" by many distinguished critics, however it's more than just an amazing feat of roading. The fishing villages that exist here provide another insight into the history and culture of the Norwegians and it's amazing to see the little fishing cottages clinging to life around the rocky coastline.
13. Visit the cities
With motorhome facilities within a stones throw of all the major cities don't be afraid to visit some of Norway's vibrant cities. Both Stavanger and Bergen are port towns with traditional wooden housing, some thoroughly modern shops and a thriving cafe culture. Whilst Stavanger is smaller and quaint, Bergen has UNESCO status and it has so much notable history that it's a must do on anyone's list. Even if you can only window shop or only wander the cobblestones of the streets above the town you will be amazed. Also note the Park4night App (IOS / Android) will direct you to the best camping facilities anywhere in Norway.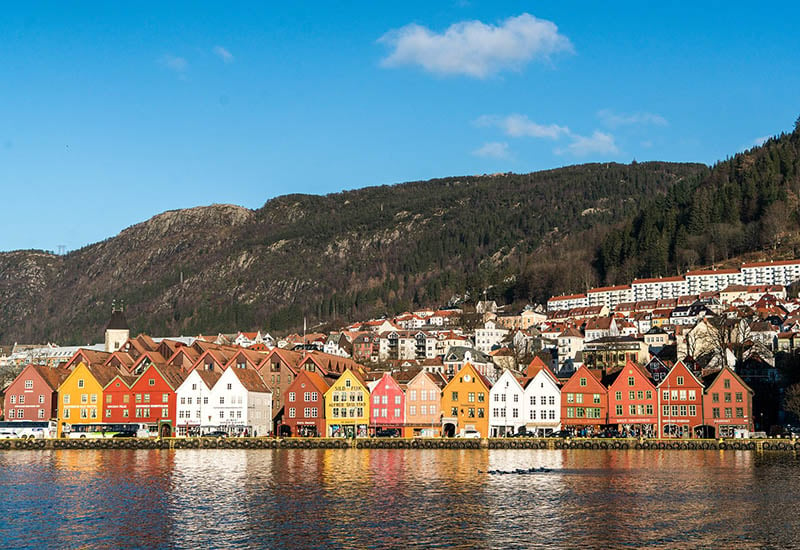 14. Visit the seafood market in Bergen
If you love seafood then it's worth getting up early to avoid the crowds to see this seafood market. It's not just seeing seafood, it's witnessing how a culture has survived off the sea for generations and if you just happen to love King Crab and Salmon – well you have just found heaven.
15. Find Rudolph
In a country of over 200,000 Reindeer, they are actually quite hard to spot in the lower regions of Norway. For a guaranteed sighting you will need to head towards North Cape which if you are lucky you will catch a glimpse of The Northern Lights AND find Rudolph. What a truly perfect moment in time that would be on a truly memorable trip to one of the most beautiful, scenic countries in the world.
Related Articles