Berlin is a cosmopolitan, trendy capital, with both ancient sights and modern attractions. It is home to the Berlin Wall, the Brandenburg Gate, notable street art, and some of the world's top clubs.
If you're searching for a destination with a diverse appeal, fantastic food, and spectacular nightlife, Berlin is a terrific spot to spend a few days on a European vacation.
Yet, just outside of Berlin, there are hundreds of great attractions and smaller towns to visit. There are many wonderful ways to explore Germany without going too far from Berlin – from gorgeous lakes and picturesque wilderness to wartime treasures and even an island populated by peacocks.
With better access to transport, Berlin is an ideal central location for day trips. So, here are 12 excellent day trips and activities to enjoy when visiting Berlin.
---
1. Potsdam – The Versailles of Germany
Potsdam is most remembered as the location where WWII's victorious allies convened to decide the destiny of Central Europe.
Charming Potsdam, with its unique Dutch Quarter, the Russian-influenced colony of Alexandrovka, and the Sanssouci Palace is only a short hop from Berlin. If you've visited Versailles while in Paris, you could notice some resemblance straight away.
Sanssouci includes huge, dedicated gardens as well as smaller structures that may be accessed from the grounds. The UNESCO-listed Sanssouci Palace provides a glimpse into Prussian royalty's existence, while a former Soviet prison provides a more dismal attraction. The Chinesisches Haus, a showcase of Chinese architecture, is another centre of cultural importance.
This Six-hour Potsdam Walking Tour from Berlin is a great opportunity to learn about the rich history of these and other major Potsdam sights.
On the S7 suburban train line, Potsdam is just under an hour from downtown Berlin.
2. Sachsenhausen Concentration Camp – A Worthwhile History Lesson
Sachsenhausen is undoubtedly a worthwhile if sombre, addition to your itinerary for Berlin.
Sachsenhausen is the nearest camp to the capital, and you may take a tour of the grounds and know more about the horrible realities of life in a Nazi concentration camp.
Almost two hundred thousand individuals were imprisoned here between 1936 and 1945, including several well-known political prisoners.
The heart-breaking memorial displays are worth a visit, even if it could leave you feeling depressed rather than inspired. This day trip offers a valuable history lesson.
Booking a Sachsenhausen Concentration Camp tour is the easiest way to explore Sachsenhausen Concentration Camp. A guided tour may include transportation, entry, and information.
3. Dresden – The Florence of Germany
The riverfront city of Dresden is home to several theatres, including the renowned Semper Opera House, elegant castles, and ancient buildings. The city, previously known as Germany's Florence, has a rich past. It was destroyed during WWII and had to be rebuilt.
Take a walk around the main squares, Theaterplatz and Schlossplatz, then cross the Augustus Bridge to enjoy the river. You can visit the Semper Opera House, The Great Garden, Dresden Royal Palace, and several museums from here.
A self-guided walking tour of the Bruhl's Terrace sometimes referred to as the 'Balcony of Europe', is a must if you visit Dresden. When wandering along the Elbe River, you may admire stunning sculptures and fountains.
Don't forget to explore the old town while you're enjoying this contemporary historical city. You'll be transported back in time when you visit the old market square, and you won't want to leave.
Throughout the city, there are several tours to help you discover the city, including the Dresden hop-on-hop-off bus tour, a walking tour, and sightseeing boat cruise on the river.
Via the train, Dresden is just about two hours from downtown Berlin. Search for trains here.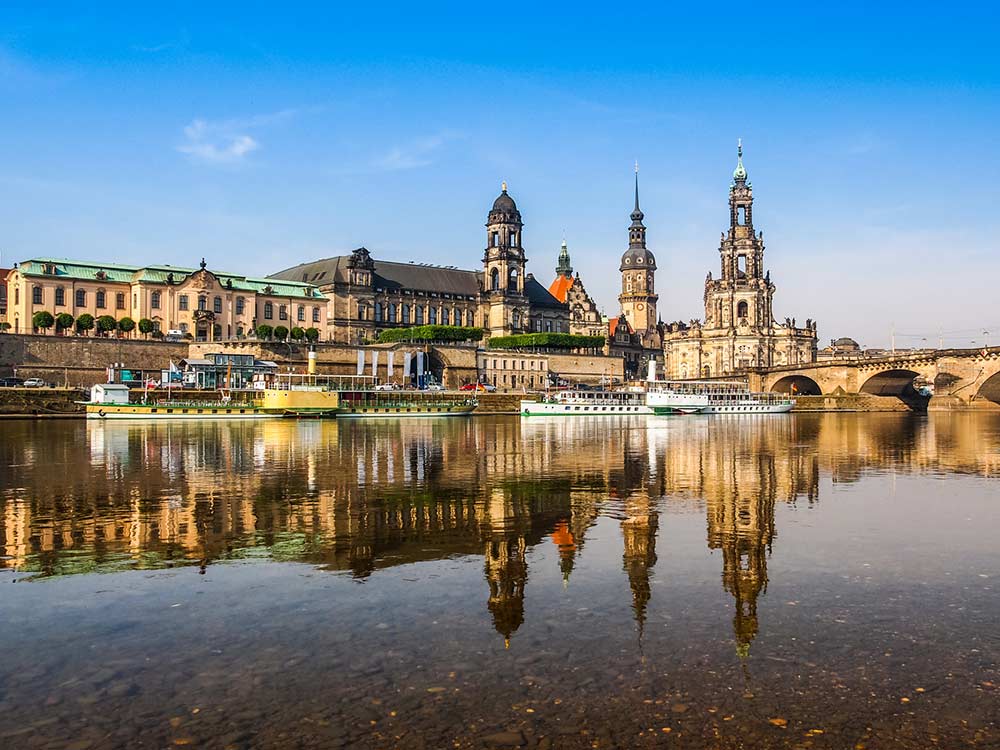 4. Spandau Citadel – City with Best-Preserved Renaissance Fortresses
Spandau is an industrial city with a trading-based economy. It is also home to attractive communities, parks, and palaces due to its location in East Germany.
Renaissance Fortress, the Spandau Citadel is the town's main attraction and a must-see for anybody interested in medieval wars. The Citadel, one of Germany's most famous historic landmarks, has remained well preserved since its foundation in the sixteenth century, despite being utilized to protect the region as late as WWII.
The citadel is encircled by water and has a bastion at each corner, making it nearly impenetrable. A thin bridge connects the citadel to the Gatehouse, which houses a local museum.
In addition to the museum describing the Citadel's history, the gardens hold summer concerts, and visitors may ascend the 153-step Julius Tower for spectacular views of the Old Town and Spandau Lock.
The Citadel is accessible by the U7 subway line (get off at U Zitadelle), or by taking the S3 or S9 from Berlin to the Spandau S-Bahn station. More direction and travel information.
5. Wannsee – The Largest European Inland Beach
Wannsee frequently appears on lists of the finest day excursions from Berlin, and it's simple to understand why.
Tourists and Berliners alike enjoy this beach which is one of the largest in Europe. It is a part of the two lakes, Kleiner and Grosser Wannsee. These lakes provide sailing and rowing options to both residents and tourists.
Summer is the ideal season to visit the beaches if you're planning a trip. Yet, during summer Wannsee is sometimes so packed that you might not even be able to locate a space to place your towel.
If you aren't fond of the beaches, there's a lot more to do here. Drive around Am Grossen Wannsee if you're in the mood to do so to take in the cool wind and the lovely scenery.
You could also ride a sightseeing boat cruise from Wannsee to explore. Take a bus to the considerably peaceful town of Kladow if you don't enjoy the hubbub of Wannesse.
Wannsee is only about an hour by S-Bahn S1 or S7 suburban train from central Berlin.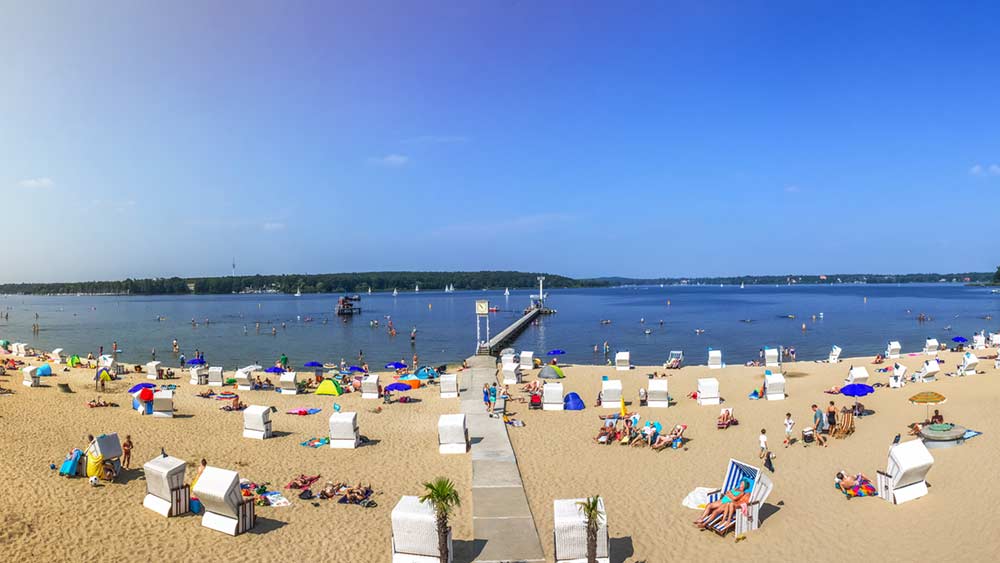 6. Spreewald – A Tranquil Tour of Forest Waterways
There isn't any nicer location to reconnect with nature so near to Berlin than Spreewald, which boasts many of trails for hiking, biking, and boating.
It has about two hundred canals that could be explored by kayak, canoe, or usual punting boat (Spreewaldkahn) across a distance of 276 kilometres. If you're tired of walking around this UNESCO nature park, then renting kayaks or a boat is a unique and exciting way to explore.
The region is famed for its 'gherkins' (pickles), and also if you get the chance, try some real Spreewälder Gurken. Stop in the lagoon village of Lehde or the charming fishing village of Leipe for a glimpse of rural German life at its most tranquil. You'll enjoy meeting the welcoming residents.
Nonetheless, as a preventive measure, try to pair up with a friend or family member, because for solo travellers certain regions can be solitary. Consider going to Spreewald during the off-season. At that time, there are hardly any visitors and the lake is at its purest.
The Spreewald is best accessed by car or rail from Berlin to Lübbenau or Lübben.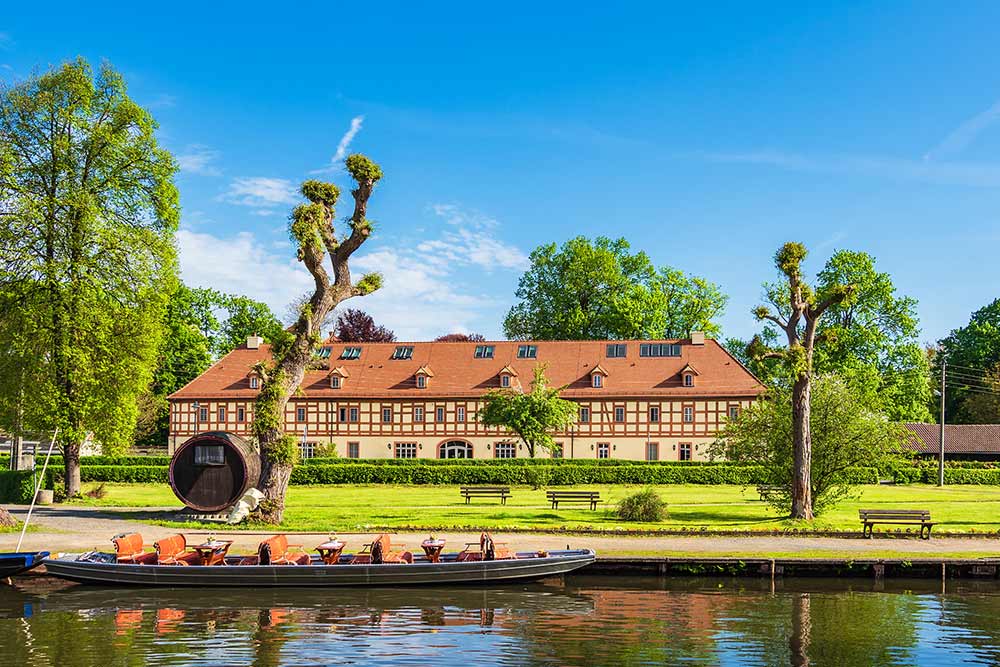 7. Pfaueninsel – Enjoy the Nature Around Berlin
Pfaueninsel, meaning 'Peacock Island', is a little island in the midst of the Havel river which is inhabited by a large number of wild peacocks.
Prussian King Friedrich Wilhelm II picked the isle as the location for a vacation home and had a fairy-tale-style castle constructed on the grounds. Peacock Island is only 170 acres, making it easy to explore while still providing lots to do.
The Gothic façade of the nineteenth-century Kavaliershaus stands in the heart of the island. Spend some time admiring the island's historic structures, including the Kavaliershaus, and spotting the peacocks there.
The Prussian royals have long since passed away, but the offspring of his bird companions remain, making it a great site for a family outing or a long day in the sun. Because the entire island is a UNESCO-listed protected ecosystem, bicycles, pets, and smoking are prohibited.
Pfaueninsel is accessible by taking the S-Bahn to Wannsee and then the 218 bus to the river. Throughout the day, a ferry (costs €4 each trip) is available to take you to the island.
8. Leipzig – The New Berlin
Looking for a unique city trip? Leipzig is a great bet.
Just a one-hour 15-train trip from Berlin, you'll find yourself in a location dubbed 'The New Berlin'.
Leipzig is fashionable, affordable, and reminiscent of what Berlin may have been once a few decades ago. In some respects, Leipzig resembles a time capsule.
Despite modernization, demolition, and reconstruction, the city's architecture is characteristically East German. When you combine that with the young and university environment, Leipzig is a town where you can have a wonderful time without having to travel far.
Due to its remarkable Saxon architecture, the Altstadt (old town) is definitely worth exploring. Take a stroll through the city centre and take in the main attractions: Leipzig Opera, Augustusplatz, and Thomaskirche.
Leipzig also has a lot of cultural attractions in its museum offerings, with everything from Bach to fine art to lure most visitors.
The most comfortable method would be to reserve a seat on the express train (ICE) long enough in advance, which travels between the two cities' main stations every hour. Find train tickets.
9. Saxon Switzerland National Park – A National Park with Panoramic Vistas
Saxon Switzerland National Park is located on the banks of the Elbe River and is popular among Germans but less well-known among tourists.
Paths wind through the densely forested park, but the Basteibrücke is one of the area's main attractions. The bridge, built among the park's iconic pillars, makes an imposing and striking impact on the landscape.
The sights from the bridge are also spectacular, particularly the panoramic views of the tree-covered Elbe Valley. Climbing, hiking, cycling, and exploring rock formations and vantage spots highly regarded by landscape photographers are all activities to do in Saxon Switzerland. Simply ideal for a day trip or a weekend getaway.
This could be the greatest day trip from Berlin if you want to enjoy nature in Germany while getting away from the city. Travelling from Berlin to Saxon Switzerland takes around three hours each way and is best done by driving a car.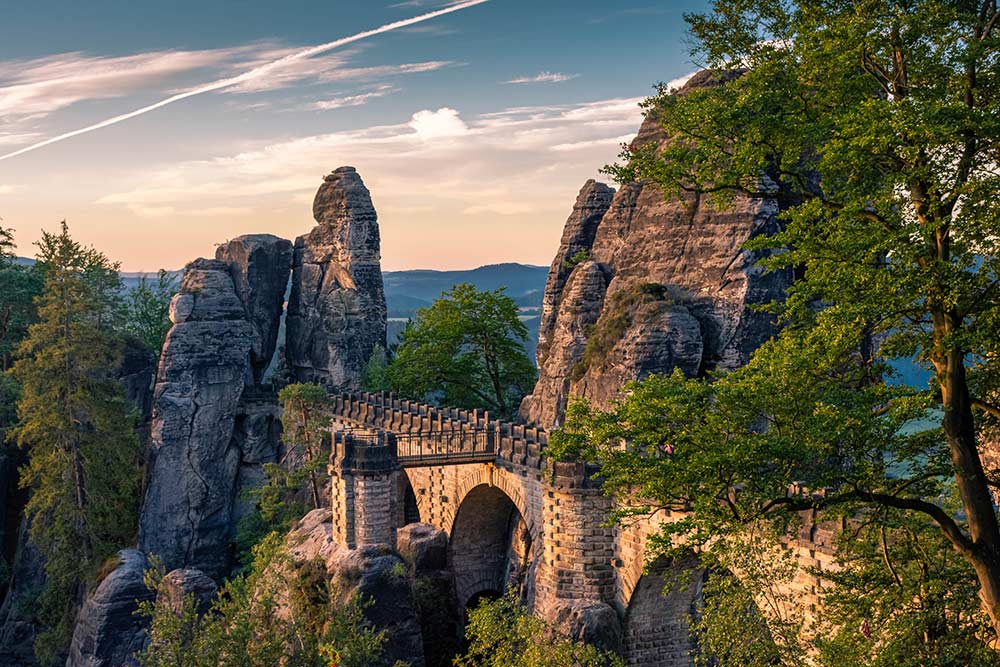 10. Hamburg – A City for All Kinds of Adventures
Hamburg is a thriving port city that offers much more than the capital. The town is a UNESCO World Heritage Site, as well as Germany's second most renowned and biggest city.
There are several museums in Hamburg. Hamburg is a place for all types of excursions, from the International Maritime Museum to the Museum of Art and Design. There is no feeling like getting bored when you are in Hamburg.
Port Hamburg has a large tidal harbour and is also one of the most beautiful spots to visit. The warehouse district is a well-known site in Port Hamburg. The Elbphilharmonie Plaza offers spectacular panoramas of the city and the harbour.
The unbroken rows of large red brick structures transport you to the eighteenth century. The historic architecture with a contemporary touch will appeal to you.
A boat cruise is the finest way to enjoy the port. The Miniatur Wunderland is another popular sight in Hamburg. It's a dreamland of miniature trains.
Trains run frequently from Berlin to Hamburg, so you should have no trouble reserving one with Deutsche Bahn; otherwise, you may take the Flixbus, which will take longer.
11. Rakotzbrücke – Germany's Devil's Bridge in Kromlau
Rakotzbrücke, commonly known as Devil's Bridge, is a hidden gem in Kromlauer Park near Gablenz in eastern Germany, seen by a relatively limited number of international tourists. It was commissioned in 1860 and has been pleasing visitors ever since.
The Devil's Bridge is so magnificently arched that from a distance it appears to be a perfect sphere – and in fall, the red and gold of the trees provide a stunning backdrop.
Kromlau is a tiny reserve that few people are aware of. If you wish to see something unique to Germany, Kromlau and The Devil's Bridge are waiting for you!
You may go by train to Cottbus and then change to an old steam train to get to Kromlau. Yet, travelling to Kromlauer Park by public transportation takes a whole day, but doing it by car just takes a half day. So, if you are short on time during the trip to Germany, it's more feasible to rent a car to reach Kromlau.
12. Teufelsberg – Enjoy Stunning Views Over Berlin
Teufelsberg, located in the beautiful Grunewald Forest, is a WWII-era rubble mound. It was called after the Teufelssee (Devil's Lake) to the south.
Along from offering stunning views of Berlin, the location also has an abandoned Cold War-era American listening station, which is now a ragged relic of the city's history.
Currently, visits are possible to see the complex's ruins, which include five enormous radar domes. The listening station is now among Berlin's most well-known formerly hidden places.
The station's ruins and satellite dishes are coated in graffiti and convey a ghastly appeal. The mood of the Cold War that formerly pervaded the city may still be felt.
People can frequently be seen climbing the hill before relaxing with a picnic and a few well-earned drinks. You could even encounter some wild boar along the route.
Teufelsberg is less than half an hour walks from the Mohrunger Allee bus station or just half an hour stroll from the Olympiastadion S-Bahn. A visit here allows you to mix sightseeing with breathtaking landscapes.
Summary
Berlin and its surrounding cities encourage you in delving deeply into Europe's unique past.
From Berlin, you can access a wide range of fascinating and intriguing places, from big cities to nature reserves and all in between, in only a few hours. What matters is that they will show you stuff you will not have seen in Berlin.
All of these day tours represent the best choices for convenient and fascinating day trips around Berlin. All that remains is for you to pick which ones are ideal for you.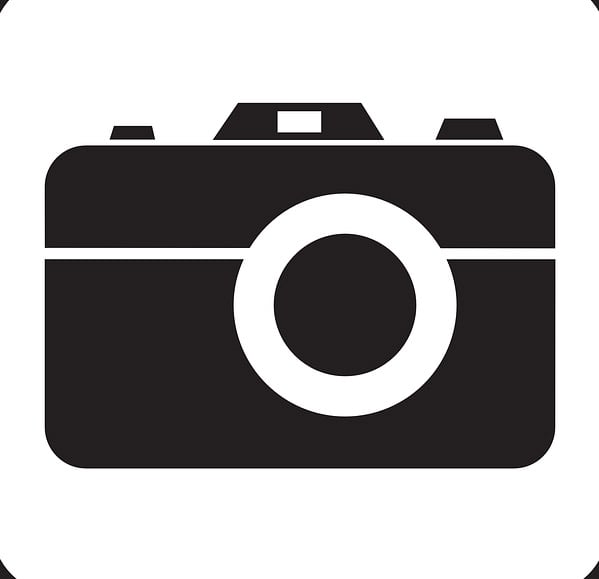 Related Articles