Europe is a fantastic destination for hikers. From rugged mountains to rolling hills, European landscapes offer a large variety of natural beauty. Hiking is a great way to discover Europe's natural wonders and history, and culture. So stray beyond the big cities and beaches and enjoy the peace and quiet of the European countryside.
Multi-day hikes allow for even more adventure than day hikes and lets you travel more sustainably and authentically: on foot. Explore the continent via century-old pilgrimage trails and enjoy an unforgettable vacation.
There are hiking trails suited to every fitness and experiences level, every travel style, and every itinerary. Whether it is walking from hut to hut in the Alps, wild camping in Scotland, or staying in charming boutique hotels in Germany, there is a multi-day hike in Europe that fits your taste.
Here are 15 of the best hikes to enjoy in Europe.
Note: We have done our best to be as accurate as possible, but please do further research and plan well when venturing on these hikes.
---
1. Tour du Mont Blanc – Switzerland
Reaching the top of the highest peak in Europe, Mont Blanc is a dream for many mountain climbers. But a little further down, it also offers an excellent adventure for hikers. The Tour du Mont Blanc takes you around the 4810 m high mountain, through the Alps.
The trail runs in a convenient loop from Chamonix through the Mont Blanc mountain range. It is a centuries-old, well-established route, first used by shepherds, now popular among outdoorsy travellers. The Tour du Mont Blanc isn't very technical or difficult but does entail quite some elevation gain, around 10,000 m in total.
Because the trail is so established, it is clearly sign marked, and you don't need to worry about getting lost. There are also plenty of facilities and accommodations along the way. You do need to book those in advance as it is a very popular footpath. Who doesn't want to go through the hassle of organising their own trek can book a local guide or tour with a local agency.
The Tour du Mont Blanc offers some incredible scenery with green fields, sparkling lakes, and the mountains. The Mont Blanc itself is, of course, the most impressive view. You're even likely to spot some wildlife like birds and mountain goats in between the Alpine cows.
Route: 170 km, in a loop from Chamonix
Terrain: Alpine. Well established dirt trail
Duration: 7 days
Difficulty: Medium, suitable for fit hikers with some mountain experience.
Best time of year: June – September.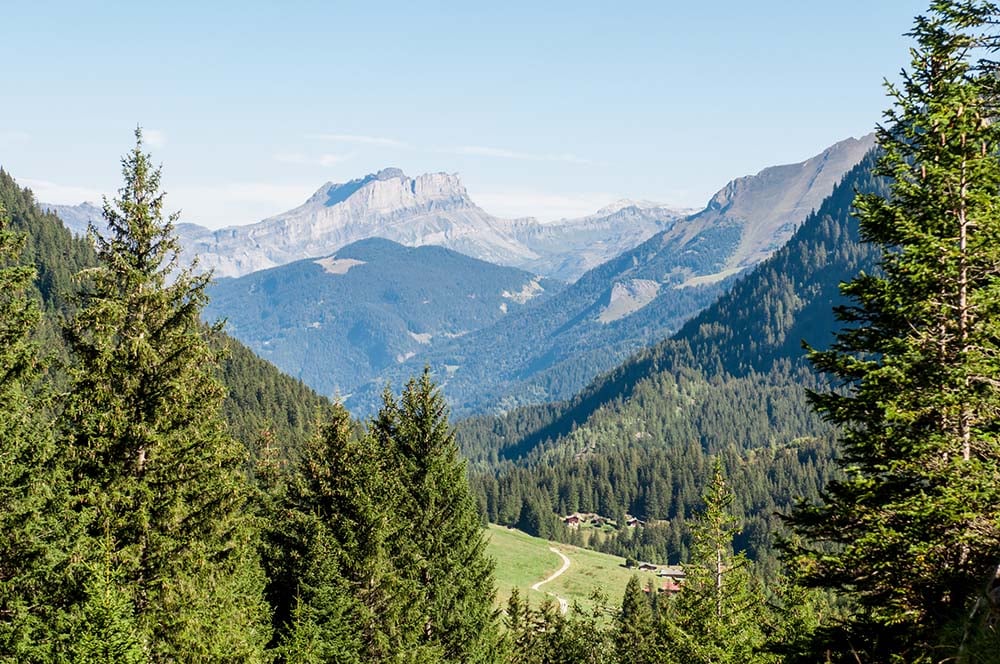 ADVERTISEMENT
CONTINUE READING BELOW
2. West Highland Way – Scotland
The West Highland Way is a long-distance hiking trail through the Scottish Highlands. It was established in 1980 and is the most popular trail in the UK, with around 50,000 travellers coming through every year.
Wild camping is permitted in Scotland and a popular form of accommodation along the West Highland Way. Many hikers carry lightweight camping gear and set up camp wherever they want. There are also designated campgrounds, youth hostels, and hotels along the route, but those generally require booking in advance. Because the trail is so popular, there are plenty of villages and towns along the way with stores, hotels, and pubs.
About half of the trail consists of well-maintained tracks and old roads. However, the other half is at times little more than dirt paths and dried creeks. The path is clearly marked and easy to navigate.
Since the Highlands are a mountainous region, the West Highland Way includes a fair amount of elevation. However, the challenging climbs over rocky terrain do reward you with incredible views. The Highlands provide a stunning backdrop to your walk, with blue glens, green hills, and rugged mountains. Don't be surprised to spot some deer and other wildlife.
Route: 154 km from Milngavie to Fort William
Terrain: Mountainous. A combination of dirt paths and country roads.
Duration: 6-10 days
Difficulty: High, sometimes poorly maintained trails and steep elevation make this trail suitable only to experienced and fit hikers.
Best time of year: April – October. May is the most popular month.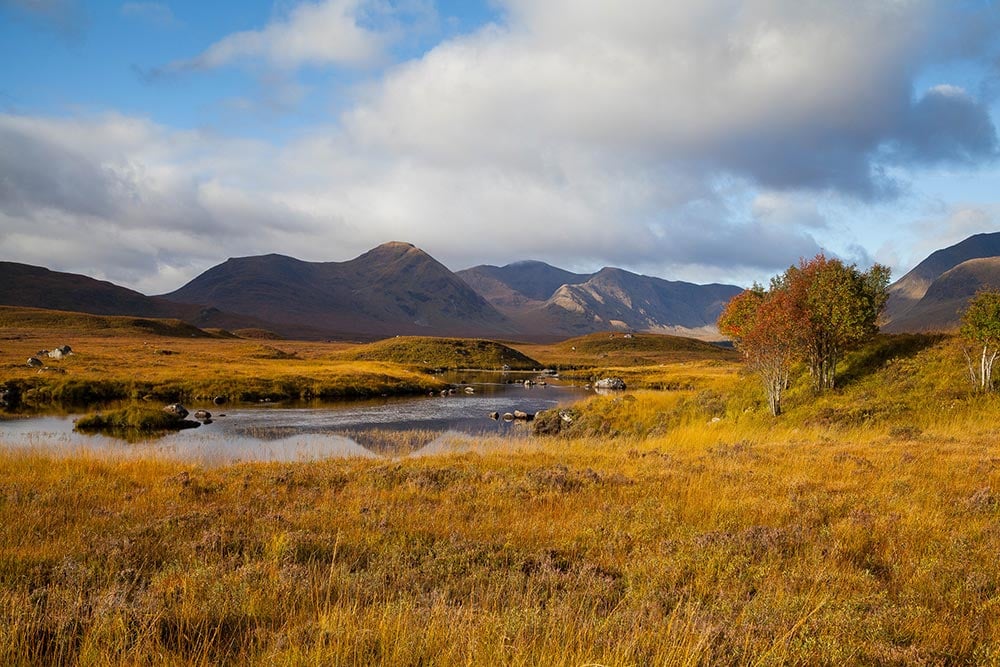 ADVERTISEMENT
CONTINUE READING BELOW
3. Wicklow Way – Ireland
The Irish countryside is a paradise for hikers. With glowing green hills, lush forests, and rugged mountains, it offers various landscapes. The Wicklow Way was established in 1980 as Ireland's first long-distance hiking trail. It connects to a network of European trails as the most western part of the E8 footpath.
It is one of the busiest hiking trails in Ireland, with around 24,000 visitors annually. The Wicklow Way is most beloved for its beautiful path through the Wicklow Mountains and Glendalough Valley and the easy access from Dublin.
The trail is well maintained and uses established country roads for around 70% of the route. The rest are dirt paths and forest trails. Although the trail generally bypasses towns, it is easy to detour for provisions and rest. Accommodation along the way consists of youth hostels, hotels, and B&B's, which should be booked in advance. In addition, there are tour operators that provide luggage transportation, guided walks, and bus pickups along the trail.
Route: 130 km from Marley Park, Rathfarnham to Clonegal
Terrain: Forest, hills, parkland, and moderate mountains
Duration: 8-10 days
Difficulty: Low to medium, suitable for experienced and fit hikers of all ages.
Best time of year: April – October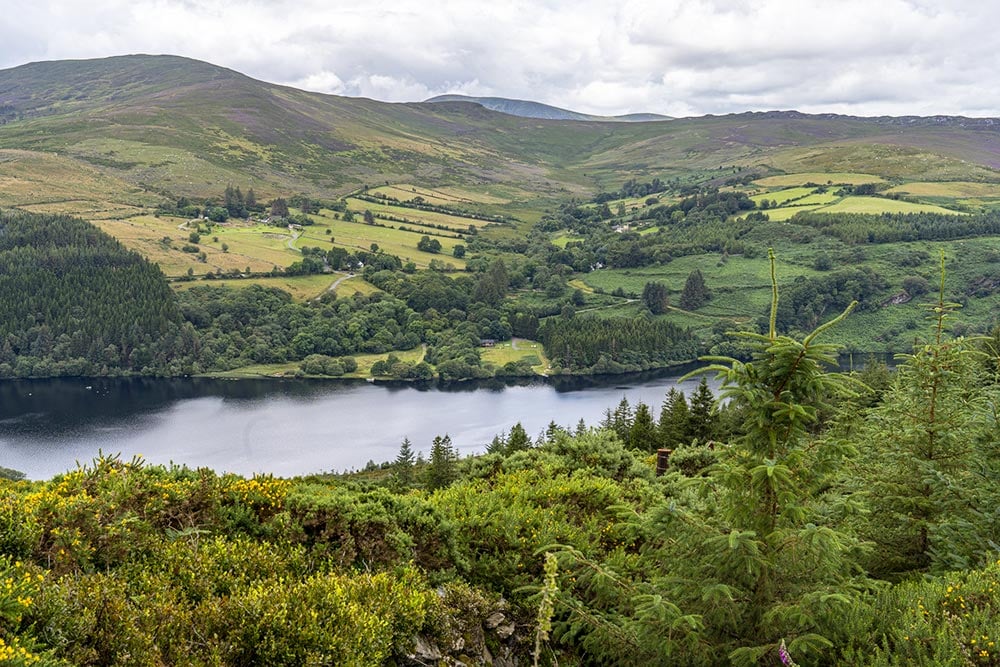 4. Slovenian Mountain Trail – Slovenia
Slovenia is a rising star in European travel. The Balkan country is increasingly popular for its rich culture and natural beauty. The Slovenian Alps are not only great for skiing but also provide ample opportunity for hiking.
The Slovenia Mountain Trail is one of the best multi-day hikes in Europe. It dates back to 1953 and connects some of Slovenia's most beautiful places through a challenging route. The trail leads over 23 mountain peaks, running through the Pohorje hills, Julian Alps, Kamnik Mountains, Savinja Mountains, Kravanke Mountains, and valleys.
This trail is challenging and only suitable for trained and experienced mountain hikers. Some of the peaks require appropriate mountain gear and are closed during the winter. Wild camping is not permitted on the Slovenian Mountain Trail, but there are mountain huts along the route.
Hiking the Slovenian Mountain Trail is not a glamorous experience, but one that rewards you with incredible views and pristine nature. Many hikers choose to only complete parts of the trail during their visit to Slovenia. The trail is marked with a red-ringed white dot.
Route: 617 km, from Maribor to Debeli Rtic
Terrain: Mountainous and Alpine. Rocky mountain trails and dirt paths.
Duration: 28-32 days
Difficulty: High, only suitable for trained mountain hikers.
Best time of year: July, August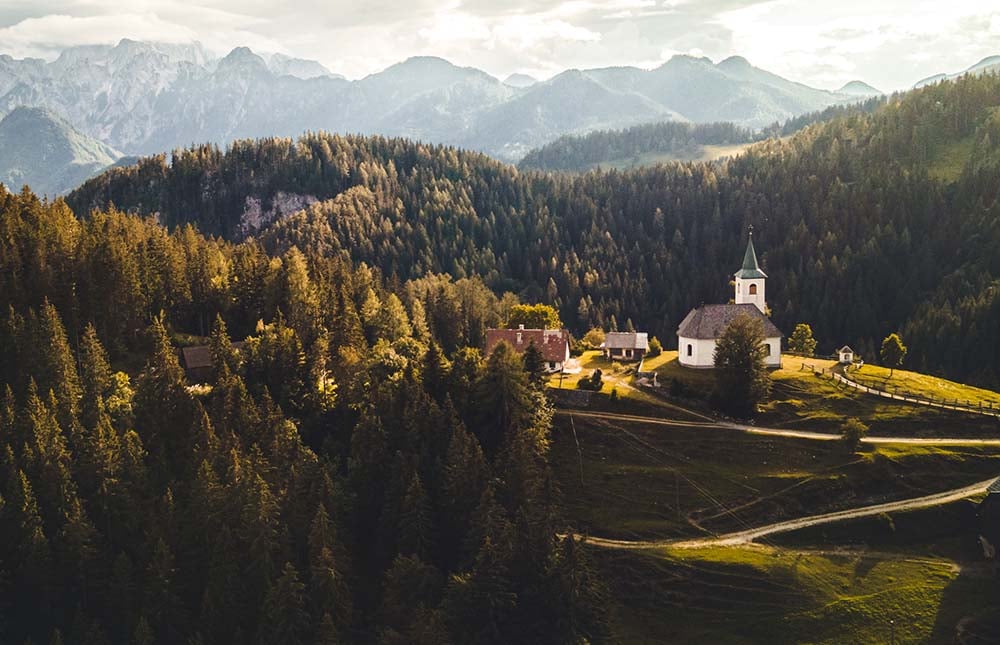 5. Kungsleden – Sweden
Of course, any hike known as the "King's Trail" has to be one of the best multi-day hikes in Europe. The trail was slowly developed and expanded during the 20th century and finalised in 1975.
It is an interesting and varied path crossing some of Sweden's famous landscapes. Occasionally, hikers have to wade through rivers or row across lakes to continue their course. The trail runs through three of the oldest National Parks in Europe, and there's a good chance of spotting wildlife like reindeer. The most popular section is in the north, between Abisko and Kebnekaise.
Due to the climate in Sweden, the trail is only accessible on foot in the summer. In the winter, it is open to long-distance skiers. The weather can be fickle, and snow can occur in the mountains year-round, so prepare accordingly.
Kungsleden is perfect for outdoorsy travellers who can do without luxury and comfort but want to experience Sweden's wild nature. Accommodation is provided in the form of huts, a maximum one day's walk apart, and a few emergency shelters. Tents can be pitched here for a small fee, and some sell basic supplies.
The trails are well marked but quite isolated, so always practice safety and inform cabin hosts of your plans.
Route: 440 km, from Abisko to Hebavan
Terrain: Mountainous, with swamps and lakes. Mostly dirt path, with planks through wet terrain, an occasional crossing of streams and lakes.
Duration: 10-12 days
Difficulty: Medium, suitable for fit hikers of all experience levels.
Best time of year: June, July, August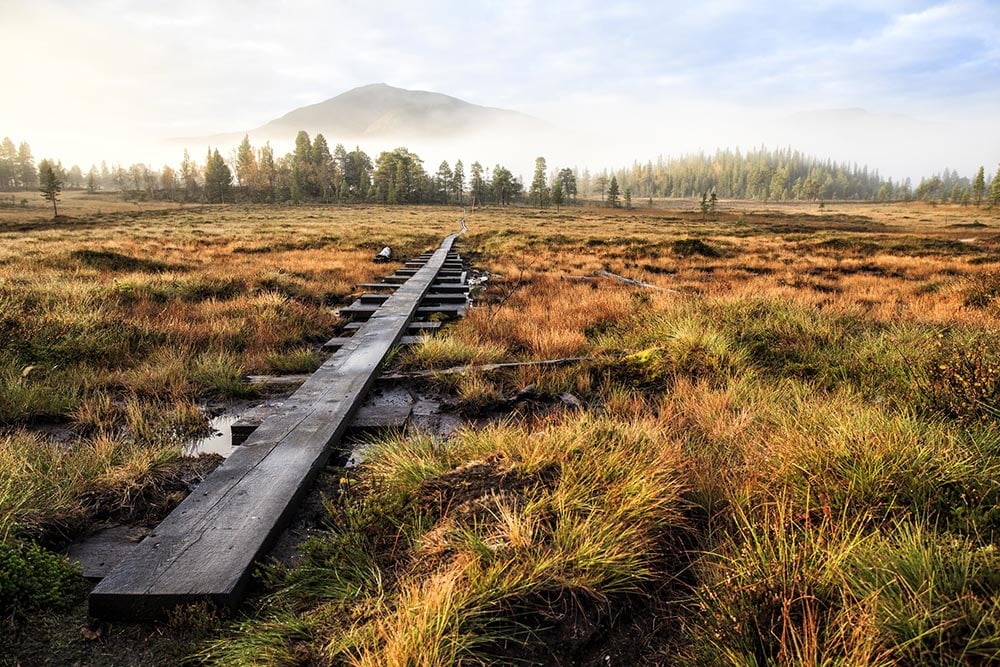 ADVERTISEMENT
CONTINUE READING BELOW
6. Alta Via 1 – Italy
The Alta Via 1 (also known as Dolomite High Route 1) runs through the eastern Dolomite mountains in northern Italy. Despite the elevation, this high-level Alpine trail is perfect for experienced mountain hikers as well as beginners. It is the most accessible and popular multi-day hike in the Dolomites. Alta Via 1 doesn't entail any Via Ferrata, glacier crossing, or rock climbs, but it is not a walk in the park either. There are some narrow sections along cliffs, unsuitable for hikers with a fear of height or vertigo. Some hikers opt to skip the most challenging part in the southern end of the trail.
The trail takes you along some of the Dolomites' most beautiful parts, with high peaks, dramatic views, and sparkling lakes. It is a hut to hut trek, and camping is forbidden along the trail. These cabins are mostly family-run, traditional mountain huts that provide dormitory beds, showers, and meals. Book your accommodation in advance. They won't turn you away if they're full, but you might have to sleep on the floor.
The trail is marked with a "1", but not consistently, so a detailed trail map and navigation skills are necessary. The weather in the mountains is fickle, with a chance of snow even in summer. Pack and dress accordingly.
Route: 130 km, from Lago di Braies to Belluno
Terrain: Alpine. Dirt and rock trails.
Duration: 8-10 days
Difficulty: Medium to high, suitable for fit hikers with some mountain experience.
Best time of year: July-September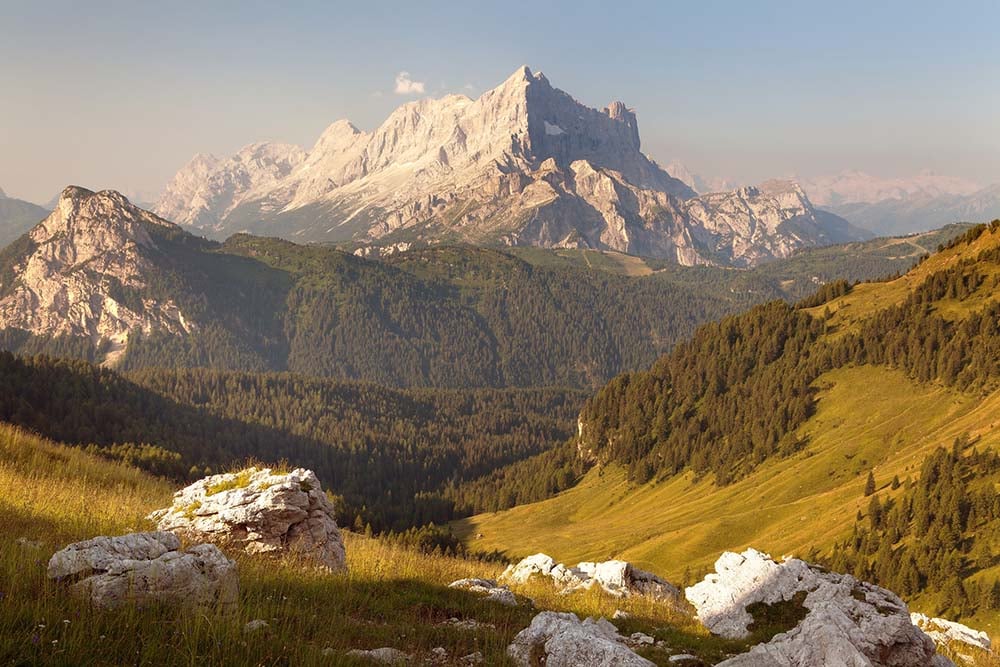 7. Traumpfad – Germany, Austria, Italy
The Dream Way, Dream Trail, or Dream Path goes from Munich to Venice through Austria. The trail was first hiked in 1977 by the German mountaineer Ludwig Graßler. It is one of the best Alpine hikes in Europe, showing you all the best scenery these mountains have to offer. You also get a variety of culture, history, and cuisine as you make your way from Bavaria to Veneto.
The Dream Way is one of the most challenging hikes on this list, with intense elevation, steep cliffs, and ferrata's. This is a trail for experienced mountain hikers looking for a new challenge and requiring appropriate gear and preparation. But once you make your way through the peaks and valleys of the Alps, you'll see why it deserves its name.
Far fewer people hike this trail every year(roughly a thousand) than some more famous European footpaths. This means that you'll have much of the gorgeous wilderness to yourself. Don't worry though, the trail is well established and signposted. Guidebooks, trail maps, and GPS are still necessary.
Traditional Alpine mountain huts provide accommodation and hot meals but do need to be booked in advance. The trail's initial and final stages are often skipped by hikers who want to get straight to the mountains and avoid walking on country roads, which also shaves 6 days off the total hike.
Route: 522 km, from Munich to Venice
Terrain: Alpine and foothills. Dirt paths, rocky mountain paths, via ferrata, and country roads.
Duration: 28 days
Difficulty: Hard, suitable for fit and experienced mountain hikers
Best time of year: July & August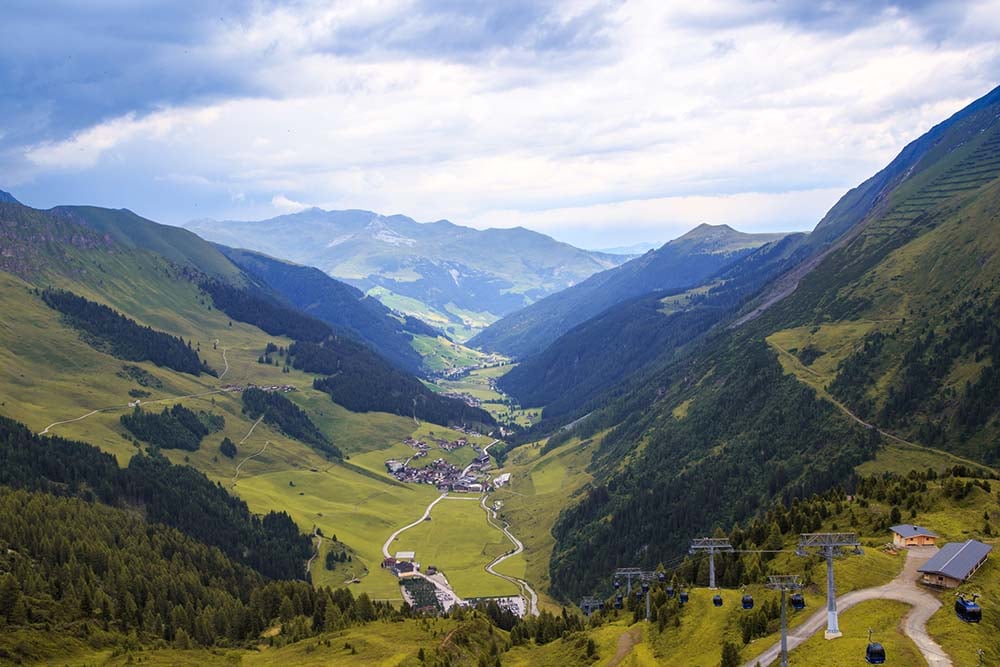 ADVERTISEMENT
CONTINUE READING BELOW
8. Via Transilvanica – Romania
The Via Transilvanica is the youngest long-distance trail on this list. It was established in 2018 by hundreds of trekking enthusiasts to create a trail that crossed the Carpathian Mountains in Romania. The result is a 1400 km path for hikers, cyclists, and runners through the heart of Romanian nature and culture lovingly dubbed the Romanian Camino.
The multipurpose trail is marked with an orange T, with kilometre markers sculpted by local artists. It connects several older Romanian trails and forest roads to encourage slow travel and exploration of the Romanian countryside. There is a free app available for digital navigation, which includes landmarks, restaurants, water stations and accommodation.
This is an absolutely unique trail showing the most beautiful landscapes in Romania, such as the Transylvanian Mountains. But it is also a lesson in Romanian history and culture as travellers pass through 400 communities and many monuments and landmarks. It is the perfect way to discover this underrated part of Europe.
Route: 1400 km, from Szörényvár/Drobeta-Turnu Severin to Putna
Terrain: Mountainous and hilly. Dirt paths and forest roads.
Duration: 40 days
Difficulty: Low to medium, suitable for hikers of all ages.
Best time of year: April – October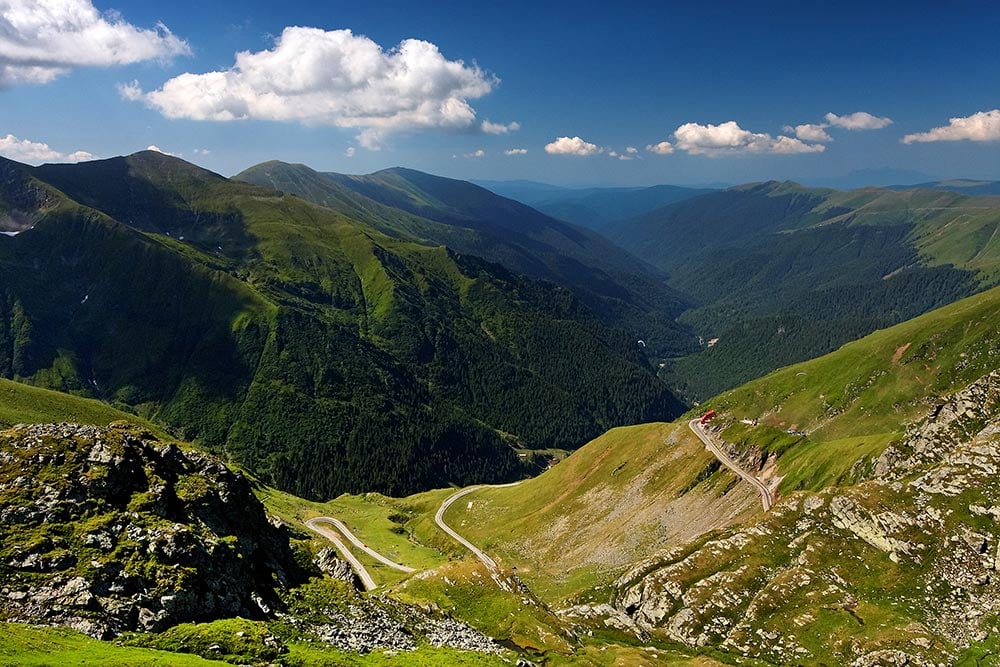 9. Pieterpad – The Netherlands
This Dutch hiking path offers a slightly different experience from the rest of the multi-day hiking trails on this list. Since the Netherlands are mostly flatland, you'll find no mountains along this route This does provide a pleasant and fast-paced hike suitable to all levels of fitness and experience. However, the lack of mountains does not mean a lack of variety or natural beauty. The Pieterpad offers a wealth of landscapes from forests to farmland that is typically Dutch.
The Pieterpad is the longest and most famous hiking trail in the Netherlands. It runs along the whole length of the country, close to the German border. Two friends developed the path five years in the late 80s, creating the route using existing footpaths and roads. Since then, lots of changes have been made to improve hikers' experience and avoid paved roads.
Guide books, GPS, and clear markers make it virtually impossible to get lost on the Pieterpad. Each of the 26 stages of the trail can be reached by public transport, making it easier for hikers to break up the walk into shorter sections. Accommodations consist mainly of B&B's, farm stays, campsites, and small hotels. You will also find plenty of restaurants, cafes, and shops along the way.
Route: 500 km from Pieterburen to St. Pietersberg.
Terrain: Flat. Country roads and dirt paths.
Duration: 10+ days
Difficulty: Low, suitable to hikers of all levels and ages.
Best time of year: March – November
More info www.pieterpad.nl (Dutch website)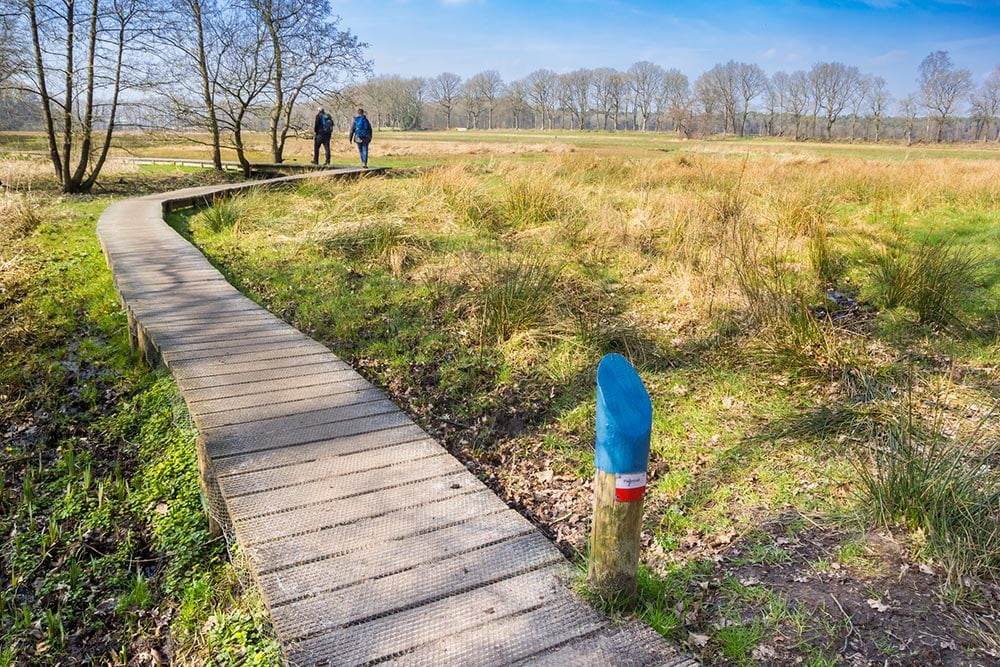 ADVERTISEMENT
CONTINUE READING BELOW
10. Via di Francesco – Italy
Like the Camino the Santiago, the Via di Francesco is a pilgrim route. St. Francis of Assisi's life inspired the path but it actually goes along a much older Roman road. It takes you through the iconic Italian landscapes of Tuscany, Umbria, and Lazio.
Follow in the footsteps of St. Francis, the famous saint from Assisi, and explore some of the most beautiful scenery Europe has to offer. You don't need to be a religious pilgrim or spiritual person to enjoy this trail. It is for anyone who loves to walk and is interested in Italian nature, culture, and history.
The Via di Francesco takes you through rolling hills, rugged mountains, vineyards, lush forest, and medieval villages. It starts and ends in two of Italy's most popular tourist destinations but takes you into the underrated Italian countryside for a more traditional experience. A highlight mid way is the historic town of Assisi (seen below), where St. Francis was born and buried.
The trail is clearly sign marked, with a yellow and blue Franciscan cross, but does coincide with various other routes, so a detailed map is helpful. Because the trail runs through countless villages of importance to St. Francis' life, you don't need to worry about facilities. Accommodation can be booked at local hotels, pensions, and monasteries. Food and supplies are available in local shops and restaurants.
Route: 550 km, from Florence to Rome
Terrain: Mountainous, hilly. Country roads, dirt paths, and forest trails.
Duration: 28 days
Difficulty: Medium, suitable for fit hikers of all ages.
Best time of year: April-May and September-November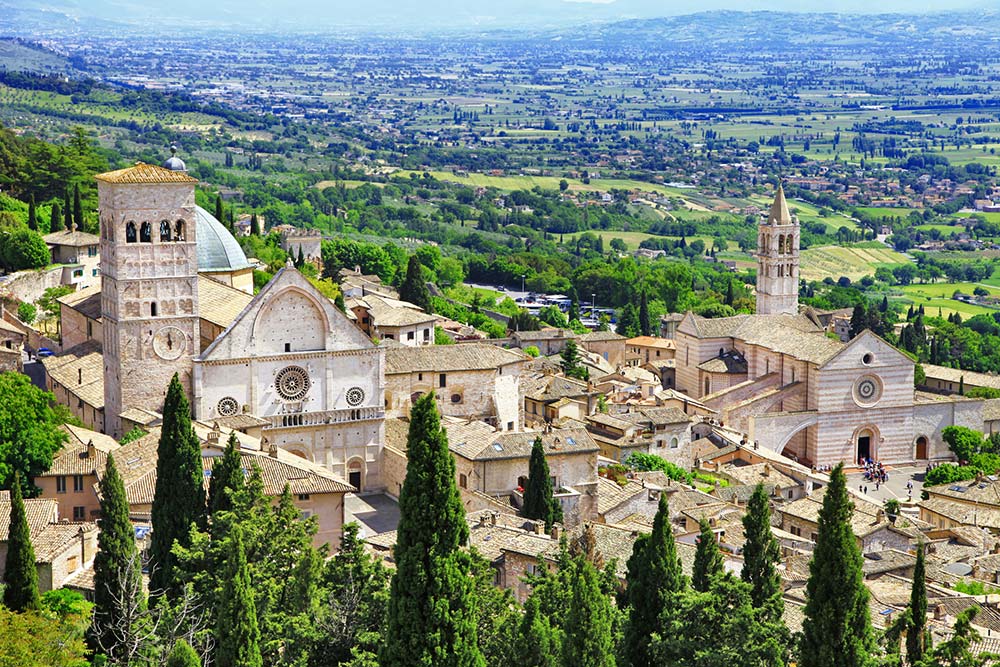 11. Rheinsteig – Germany
The Rheinsteig is a hiking trail in the Rhine Valley, a UNESCO Heritage Site in Germany's southwest. The area is famous for wine, castles, and picturesque villages. In the late 19th century, it was a popular destination for Romantic artists, such as William Turner, who were inspired by the fairy tale landscape. The Rhine Valley still draws many tourists each year that wish to explore the region's timeless charm.
The route runs along the Rhine river, and there is quite a bit of climbing involved as you go up and down the ridge above the valley. But it's all worth the spectacular views over the sparkling blue water and forest and vineyard-covered hills topped with castles.
The Rheinsteig is a versatile and customisable hiking trail. It is divided into 21 stages, ranging between 3-7 hours each. A train line runs through the valley, with frequent regional trains that stop at almost every village along the route. This allows you to pick and choose which parts of the trail you want to walk and which you want to skip. The Rheinsteig trail is marked with a blue sign with a white R.
The loveliest part of the Rheisteig is the Middle Rhine Valley between Braubach and Lorch. This is where you find famous landmarks such as the Lorelei and those typical Rhine Valley views. You can book accommodation in local bed & breakfasts as well as youth hostels in the villages along the river. Don't forget to try some of the local wines when you need a break.
Route: 320 km from Bonn to Wiesbaden
Terrain: Hilly. Mostly dirt paths and country roads
Duration: 12-14 days
Difficulty: Medium, suitable for hiker of all ages.
Best time of year: April – November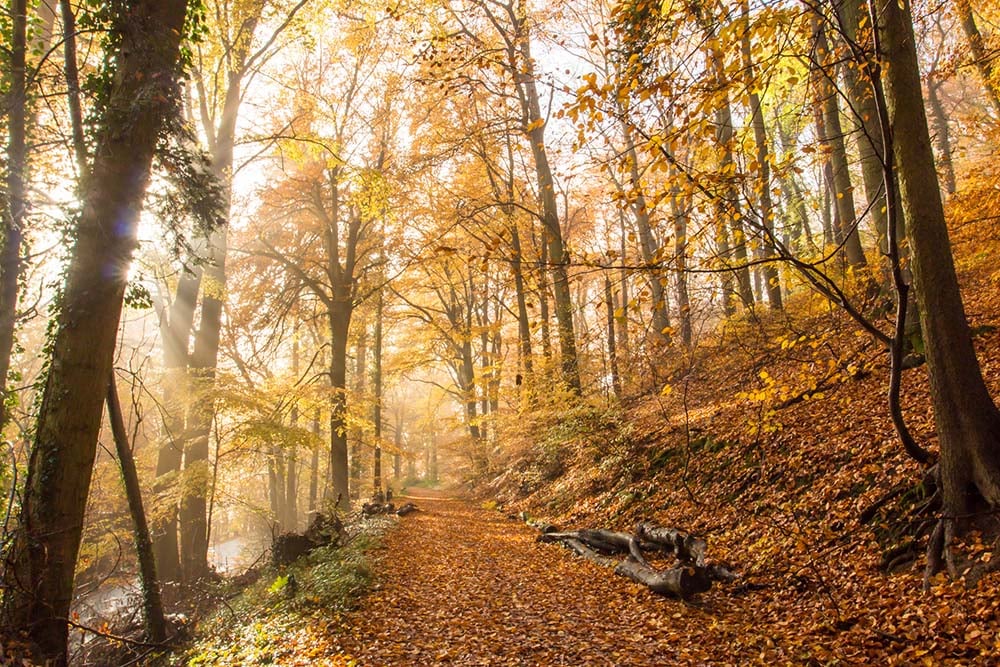 ADVERTISEMENT
CONTINUE READING BELOW
12. Camino de Santiago, French Way – Spain and France
When you think of long-distance hikes in Europe, the Camino de Santiago immediately comes to mind. Often nicknamed "The Camino", this pilgrimage trail is one of the most popular in the world.
It originated in the Middle Ages when devout Christians from all over Europe would venture to the shrine of St. James in Santiago de Compostella in Spain. It resulted in a network of connecting routes all through the continent. In the 16th century, circumstances such as the Black Plague led to a decline in pilgrims travelling the route, and it was mostly abandoned.
However, now the Camino the Santiago (or St. James Way) is a UNESCO World Heritage Site and a European Cultural Route. Since then, it has increased in popularity, drawing hundreds of thousands of travellers every year. Although the hike still has a spiritual element for many, it is equally beloved by non-religious hikers.
The crossing of the Pyrenees presents the most challenging part of the route. As an old pilgrimage, the main form of accommodation along the way are hostels and monasteries. The route is well established and marked. You can recognise it by a scallop shell, signifying St. Jacob. Many pilgrims carry a special passport in which they collect stamps. Upon arrival in Santiago de Compostella, you can receive an official certificate. Many tour companies offer organised and guided tours for the Camino.
Route: 780 km from Saint-Jean-Pied-de-Port to Santiago de Compostella.
Terrain: A combination of mountainous and flat. Dirt paths, country roads, and some main roads.
Duration: 30 days
Difficulty: Low, the route is suitable for travellers of all ages with average fitness levels.
Best time of year: May, June, September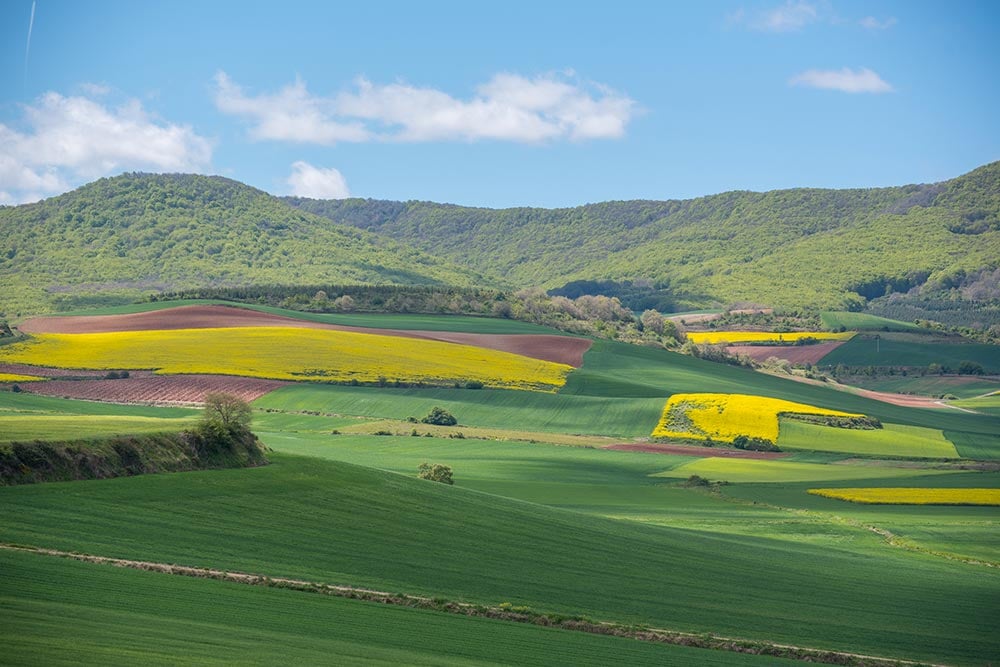 13. Coast to Coast – England
The Coast to Coast is a classic English hiking trail. Despite it not being an official National Trail and largely not signposted, it is considered one of the best multi-day hiking trails in Europe and the most popular in the UK.
As the name suggests, the footpath runs between the Irish Sea and the North Sea coast in England's north. The route is Alfred Wainwright's work, who set out in the 1970s to develop a new long-distance footpath. Along the way, it passes through three National Parks: Lake District, Yorkshire Dales, and North York Moors. This offers an exciting look at England's varied landscapes and English history.
You have the option of camping or booking accommodation along the way and have luggage transported for you. This allows you to make the hike as adventurous and strenuous as you please. Since the Coast to Coast is not an official route, it is not marked as such, except for some signs made by hikers and when crossing a public road. However, it is easy enough to navigate with a guidebook and map. The trail runs through several villages, giving you plenty of opportunities to make rest stops and get provisions.
Route: 309 km, from St. Bees to Robin Hood's Bay.
Terrain: Hilly, with a few peaks of over 500 m. Mostly dirt paths and country roads.
Duration: 15-20 days
Difficulty: Moderate, suitable to fit and experienced hikers of all ages.
Best time of year: June, July, August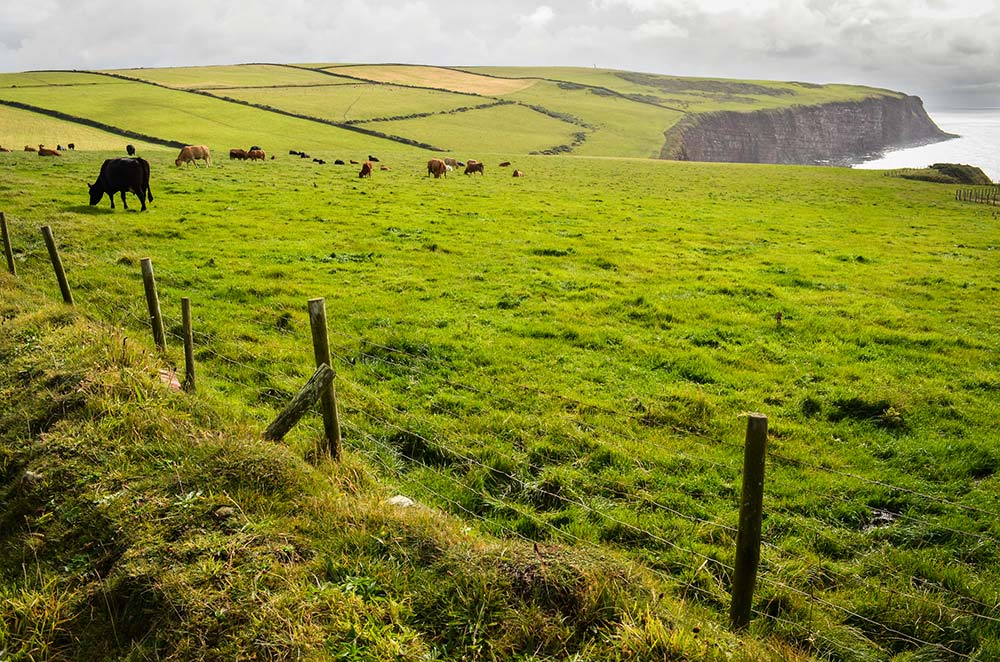 14. Mahlerweg – Germany
The Mahlerweg is another German multi-day hiking trail that inspired artists. The Mahlerweg (Painters' Path) runs through Saxon Switzerland National Park's unique landscape in the east of Germany, near the border with Poland and Czechia.
Saxon Switzerland is famous for the impressive sandstone mountains. Erosion has worn these mountains down into lone peaks rising from a lush forest. The fairy tale landscape inspired many Romantic painters, hence the name of the trail. The National Park is also popular with rock climbers and for wellness vacations. It was even used as a location for a few Hollywood movies.
The Mahlerweg runs in a convenient loop, and the start and finish, as well as most of the individual stages, are easy to reach by public transportation. The trail is clearly marked with an M. Camping is only allowed in case of emergency, but there are hiking huts, hotels, and pensions along the way. Be sure to book in advance during the high season. There are a few opportunities along the way to eat and drink in mountain inns.
Route: 115 km, start and finish in Pirna
Terrain: Mountainous. Mostly dirt paths and some iron ladders.
Duration: 6 days
Difficulty: Low to medium, suitable to fit hikers of all ages
Best time of year: April to November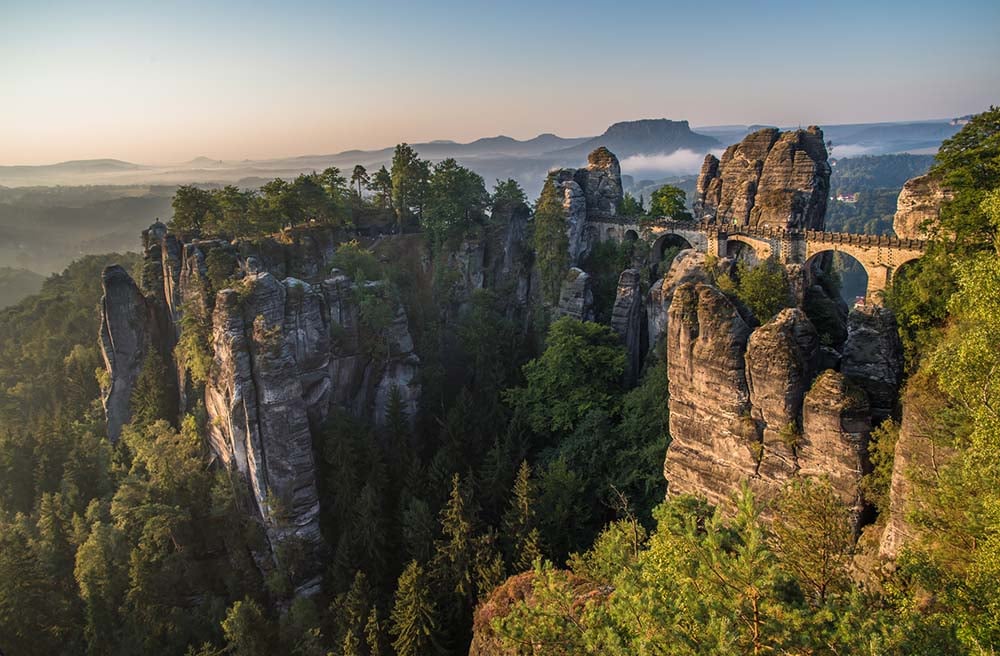 ADVERTISEMENT
CONTINUE READING BELOW
15. Via Dinarica, White Trail – Balkans
The Via Dinarica is a collection of three trails connecting several Balkan countries: Slovenia, Croatia, Bosnia and Herzegovina, Montenegro, and Albania. Out of the three, the White Trail is the most popular and one of the longest footpaths in Europe. It follows the main ridge of the Dinaric Alps with the highest peaks of these countries. Alternatively, you can take the Blue Trail along the coast or the Green Trail to the mountains' eastern side.
The trail is relatively new was launched in 2010 to promote tourism in the Balkans. So if you're looking for a more off the beaten path experience in an underrated part of Europe, the Via Dinarica is a must. It is a mammoth of a trail, with 120 different stages. Most hikers chose to only hike a section of the trail at a time.
Because it is so new, it is well-organised. The trail itself is clearly marked, and there are plenty of opportunities along the way for supplies, amenities, meals, and accommodation. Walking the Via Dinarica is perfect for enjoying beautiful nature and exploring Balkan cultures, history, and cuisines. You'll also have the option of additional activities like rafting and mountain biking.
Route: 1200 km.
Terrain: Alpine. Mostly dirt paths, rocky mountain trails, and country roads.
Duration: >65 days
Difficulty: Medium, suitable for fit hikers with some mountain experience.
Best time of year: June-September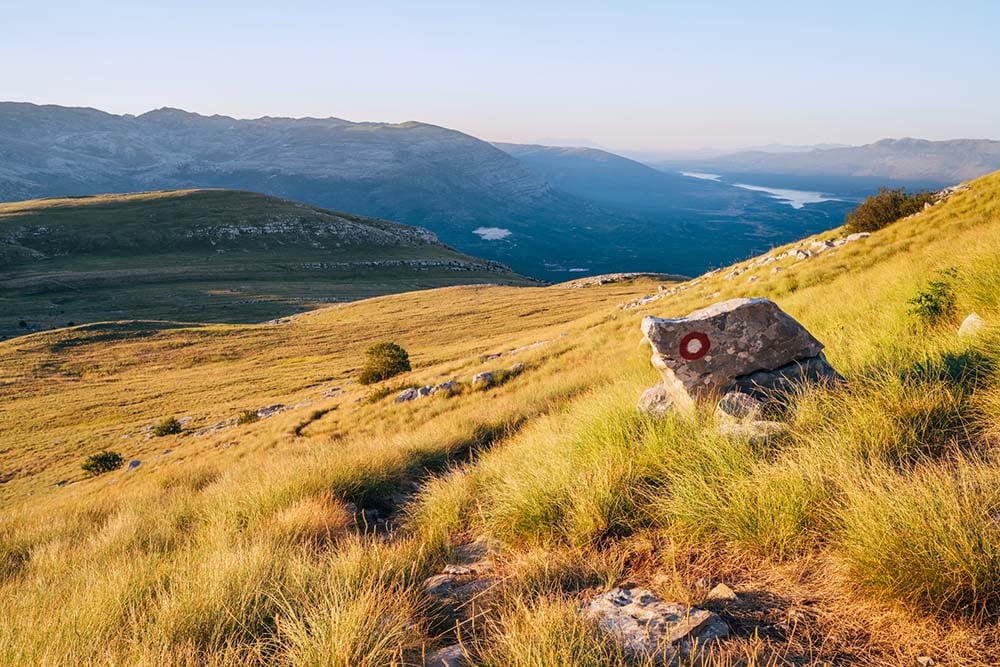 Ready to book? Search for:
---