England is one of the most amazing countries in the world. It's defined by much more than vibrant cities and stunning landscapes. You will hardly find another place where secular traditions blend with contemporaneity in such a perfect way.
Whether you love to explore the outdoors or admire the architecture, you're craving for a cultural experience like no other, or want to discover the slow pace of the countryside, then this surprising country has it all.
If you need some help planning your itinerary we have some top suggestions. Here are 10 of the best places to visit in England.
1. London
London, England's capital and the most touristy destination in the country attracts millions of travellers each year. The city is full of iconic buildings, famous landmarks, and things to see and do. Exploring the city by foot is the best way to discover its multiple personalities. A first trip must include a visit to see Big Ben, Westminster Abbey, the Palace of Westminster, Buckingham Palace and Tower Bridge.
A cruise down the River Thames is perhaps the best way to admire Tower Bridge and the Tower of London, while your sore feet will surely thank you for the break. If you can't imagine a trip without close contact with nature, Hyde Park and Richmond area are highly recommended.
London has an amazing cultural scene too. From theatres and opera houses to countless live music venues, street performances, and quirky pubs. These and many others are just a few ways to keep yourself entertained.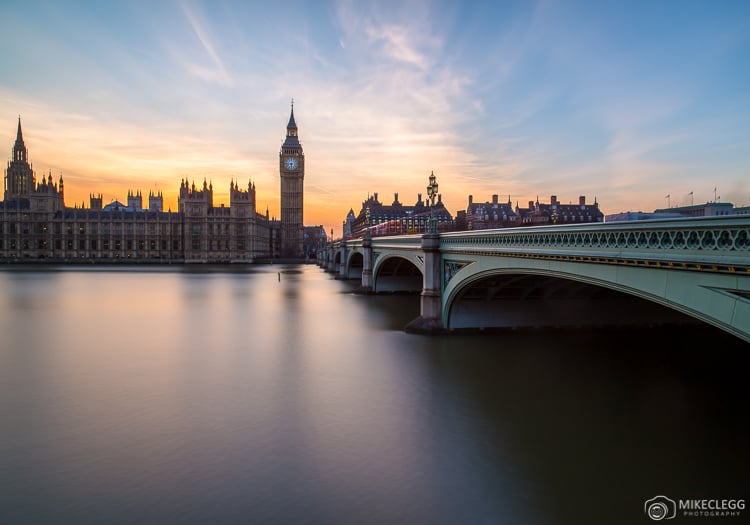 2. Brighton
Seaside holidays are not exactly synonymous with England. Yet, there is Brighton, a charming seaside town that can easily challenge that misconception. It's characterised by coloured houses and a hippie atmosphere enhanced by the lively pier.
Brighton is also one of the most picturesque resort towns in the UK and shows off its true soul especially at sunset. After admiring the mesmerising shades of the sky and sea, get lost in its vibrant neighbourhoods to discover funky shops, trendy restaurants, and numerous pubs.
ADVERTISEMENT
CONTINUE READING BELOW
3. Bath
A UNESCO World Heritage Site since 1987, Bath is one of the best places to visit in England. A trip here means a true immersion in history. Stunning architecture speaks about the Roman as well as the medieval times.
The city owes its name to the Roman Baths, and no visit here is complete without touring them. Bath Abbey may not be as old as the baths, but it still counts over a thousand years. Although the building was restored in the seventeenth century, it still preserves its original charm, while the interior bears the eighteenth-century signs of George Gilbert Scott.
4. Bournemouth
Bournemouth uses all of its 7 miles of beaches to compete with Brighton for the title of the most beautiful seaside town in England. Situated on the southern coast of the country, Bournemouth impresses with its Victorian architecture, pristine gold sandy beaches, and buzzing nightlife.
Attracting visitors of all ages, the Bournemouth Pier boasts numerous activities including a zip line, obstacle course, and climbing wall. If you like walking, you'll also like the 2-mile long gardens that nestle an aviary and hold plant species from three continents.
5. Lake District
Nature lovers are spoiled with choices, but when organising your trip, you shouldn't skip the Lake District. It's a UNESCO World Heritage Site that will surprise you with the wild beauty of the landscape.
Countless hiking trails and charming settlements offer unbeatable views. In summer, you can rent a rowing boat or have a lake tour with a steamboat.
After a long and exhausting day, reward yourself with a local ale at one of the distinctive pubs in the area. Or at the beer gardens on the lake shore in Ambleside whilst admiring a beautiful sunset.
6. Stonehenge
The world counts few places as interesting and mystical as Stonehenge. It is believed to have been built over 4,000 years ago, but nobody knows with certainty what is the origin or meaning of the stones. One of the most popular theories is that it used to be a place of worship, but only our ancestors could truly reveal their secret. Nevertheless, a visit to Stonehenge is transcendental, blending history, spirituality, and sacred symbolism.
Once you've admired the mighty stone structure, head to the visitor centre to see a replica of the helmet that is believed to have been in the area during prehistory.
TIP
It's possible to visit Stonehenge on a day tour from London. Head to
getyourguide.com
for various tour packages.
ADVERTISEMENT
CONTINUE READING BELOW
7. York
York is England's medieval city par excellence. A fabulous place capable of taking you back in time. Like many cities in the country, York blends its Roman and British heritage in a unique way. A walk along the imposing city walls will reveal remains of the Roman brickwork alongside Norman and medieval stretches. Fifteenth-century Tudor buildings flank ancient narrow streets, while the only remaining portion of the castle, the Clifford's Tower, displays the picture-perfect backdrop.
The Museum Gardens and the medieval ruins of St. Mary's Abbey are also well worth exploring and don't forget to admire the stained glass windows of the York Minster, a fine example of medieval art.
8. Cambridge
From all cities in England, Cambridge offers the perfect escape from reality. Enjoying worldwide fame thanks to its university, it is characterised by a quaint lifestyle and a young spirit. Its timeless colleges, green meadows and romantic views over the river can melt even the toughest hearts. Cambridge is beautiful all year round, but it gives its best from early autumn to late spring.
Newnham and Christ's College are two splendid landmarks, and when you're tired or hungry, just stop in one of the many bakeries or cafes to enjoy some of the local delicacies.
ADVERTISEMENT
CONTINUE READING BELOW
9. The Cotswolds
The Cotswolds is the most quintessential place to visit in England. Expect postcard-perfect scenery which has been featured in many films over the years.
Stone cottages and winding roads, flowing streams, and exquisite food are just some of the things that await you here. Located a few hours from London, this iconic destination makes for a perfect day trip.
You shouldn't miss Castle Combe and Bibury, admire the magnificent Blenheim Palace and if time allows then also include the Cotswold Wildlife Park in your itinerary.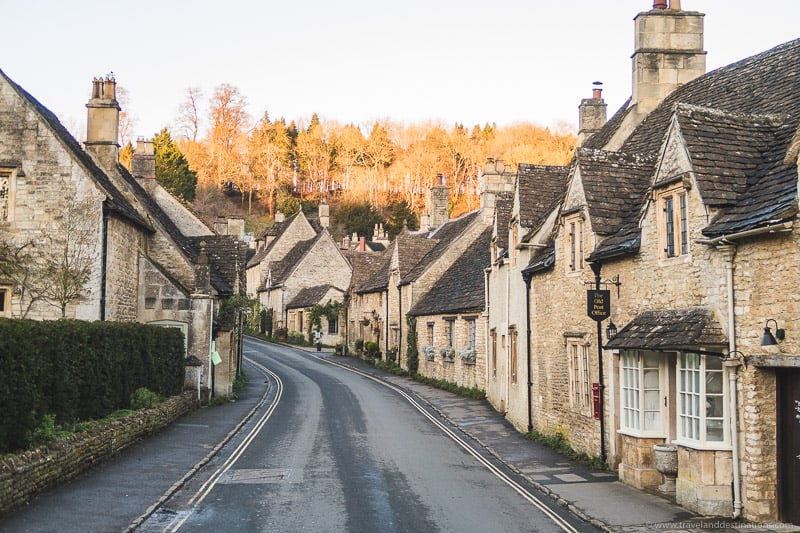 10. Alnwick
Whether you're a Harry Potter enthusiast or just a history lover, Alnwick is one of those surprising spots where the rushed rhythms and the daily hustle and bustle are nothing but bizarre concepts. Quaint villages and gorgeous countryside, along with long stretches of beaches are just a stone throws away. This plus amazing seafood defines the perfect getaway.
Besides the famous castle, the town also houses one of the largest second-hand bookshops in Europe. Find your perfect book and get lost in the superb Alnwick Garden for a truly relaxing afternoon in one of the best places to visit in England.
Summary
These are just some of the best places to visit in England. Throughout the country you'll find many more cute villages, awesome coastal spots, as well as national parks to visit. You could even venture up north and see some of the best places in Scotland, or head West to Wales. Read things to know when visiting England for tips when planning your trip.
---
Tours and Activities
Start Booking
Here are some top options to book your hotels, activities, flights and other transport:
---
---
Please note that we get a small commission if you purchase via our referral links. We use this to invest in new content and improving this website. Thanks so much for your support.
Related Articles