Wales, the country of the iconic dragon, is popular with visitors from near and far. Filled with lush greenery across its entire landscape, it is a beautiful destination to visit at any time of year.
The glorious sandy beaches with the crashing ocean waves, as well as the peaks of its famous mountains will not disappoint. The country also offers a rich history of which the locals are rightfully proud. Read on for some of the best places to visit in Wales where you can enjoy a holiday close to nature.
1. Cardiff
Cardiff is a cosmopolitan city filled with delicious restaurants serving the best food from all around the world. With its rich maritime history, it is home to some of the oldest Yemeni migrants to that part of the world. This brings with it a diverse cuisine that is unique to the coastal cities of the UK. Whether you want a traditional fish and chips, or an aromatic middle eastern rice dish, there is ample choice in Cardiff.
You can spend a morning marvelling at the gothic architecture of Cardiff Castle, and move on to St. Fagans Museum to explore the fascinating Celtic history of the region. An evening at Cardiff Bay is also refreshing and relaxing. There are many restaurants to choose from here too, so you can enjoy a meal whilst listening to the sounds of the sea.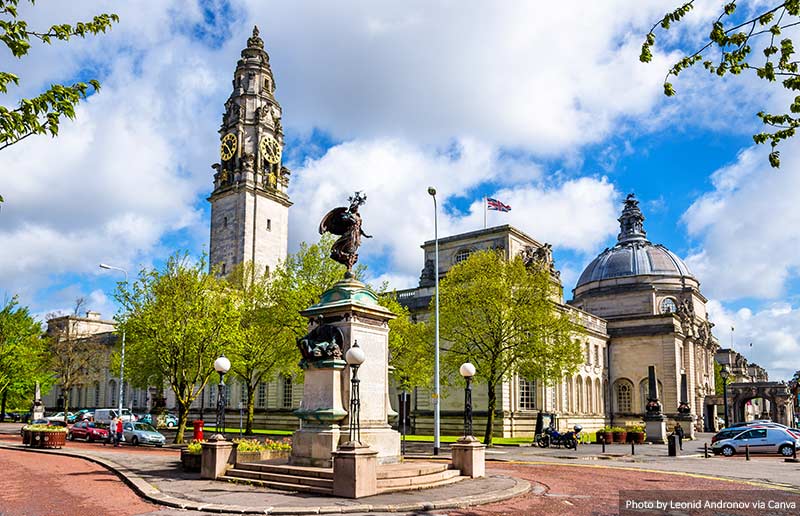 2. Pembrokeshire
West Wales is truly a piece of heaven on earth. The breathtaking ocean with its crashing waves, as well as its green and fresh landscapes,  is a healing sight for any busy mind. There is ample to explore, from adventure parks and castles to boat trips and family festivals, Pembrokeshire is a county you will be sure to fall in love with.
The Little Haven village area is both quaint and picturesque. The Pembrokeshire Coast Path runs through the heart of the village. You can spend time at the beach here, and enjoy local fresh fish, or simply enjoy the stunning scenery all around. A visit to Pembrokeshire deserves a few days at least to take in the variety of activities this paradisiacal Welsh County has to offer.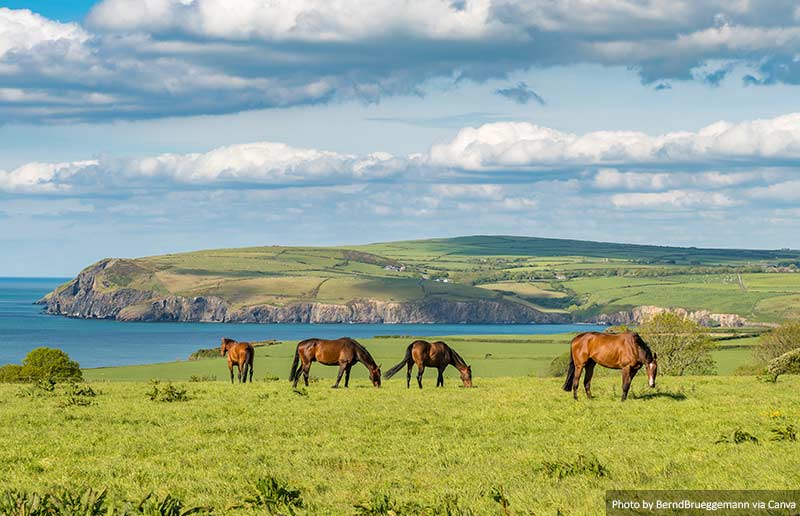 ADVERTISEMENT
CONTINUE READING BELOW
3. Snowdonia
Snowdonia National Park is a must-visit for any visitors to Wales. A highlight is Mount Snowdon which attracts hikers from all around. The climb up is beautiful, relaxing as well as exerting. Once at the top you'll find the stunning panoramic views make the journey worthwhile.
While Snowdonia's biggest attraction is the hike up the peak, there are also many other thrilling and enjoyable activities on site. Amongst them is a scenic ride along Snowdon Mountain Railway.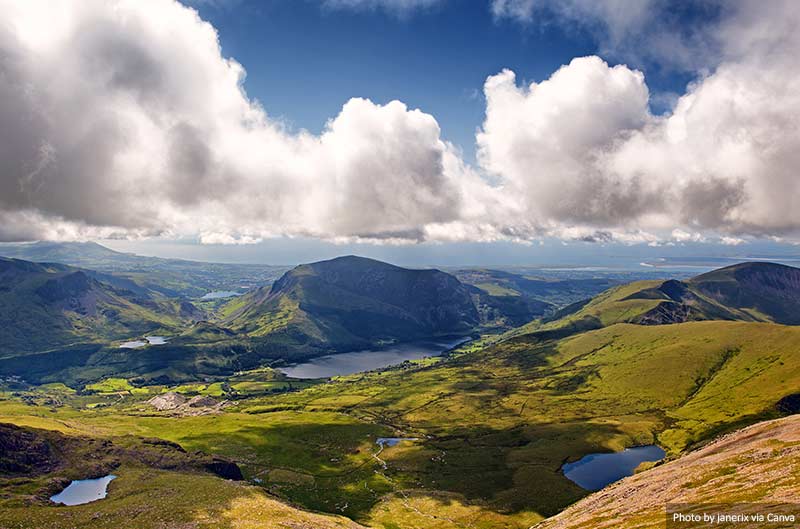 You May Like
4. Tenby
Tenby is a popular destination, and it's no surprise why. As a harbour town and resort it is seen as an attractive family-friendly getaway. The town is surrounded by an imposing medieval stone wall, grounding it firmly in its proud and historical identity.
When it comes to local activities, the seaside is probably its biggest attraction. Harbour beach is a great place to enjoy a walk in the sand, and dip in beautiful, clear waters. It is home to the iconic St Julian's chapel and Harbour Cafe where you can enjoy delicious delicacies whilst gazing at the horizon.
If you love arts and crafts, then Tenby will not disappoint. Tenby Museum and Art Gallery feature some of the greatest names in art including David Jones John Piper and John Uzzell Edwards.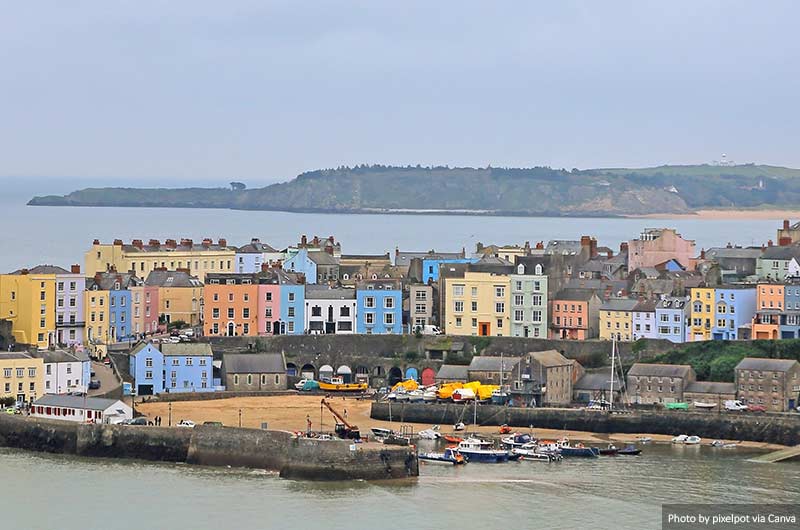 ADVERTISEMENT
CONTINUE READING BELOW
5. Brecon Beacons
For a holiday immersed in nature, time spent in Brecon Beacons National Park will impress beyond measure. If you're looking for physical activities, you can engage in abseiling and rock climbing, horse riding, mountain biking and trekking. The area is filled with stunning scenic walks and thrilling waterfalls. Watersports are also on offer for those who enjoy a dip in the cool and crystal waters.
There are a variety of places to stay at the Brecon Beacons. From snug and cosy inns to grand country hotels, there is something for every type of traveller. By night, you can also enjoy a spot of star gazing too.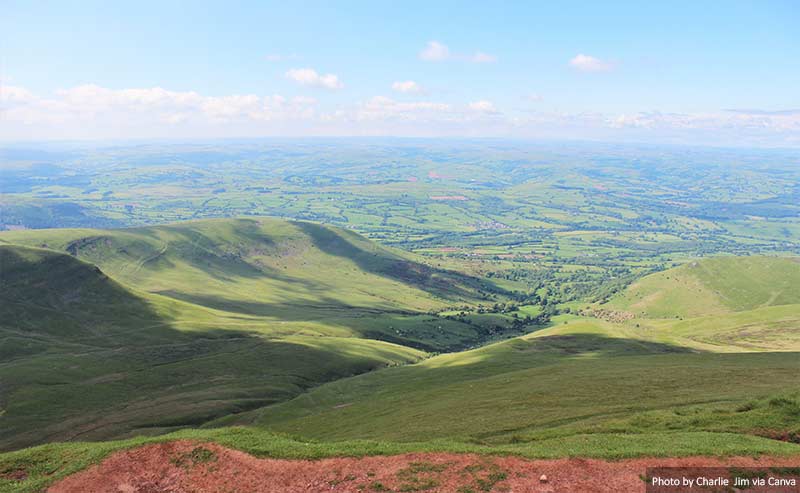 You May Like
6. Llandudno
Often overlooked, Llandudno is another north Wales haven worth visiting. It is easily accessible by train and public transport which makes it a great destination to explore on any day of the week. In Llandudno, you can explore the brooding medieval castle and enjoy the gorgeous Blue Flag beaches. The Llandudno pier is also a great place to spend time on any morning or afternoon. The cable car rides offer stunning views of the land and sea all round. By evening there are some enchanting theatres and a variety of delicious restaurants to indulge in too.
7. Mumbles
Located within Swansea County, Mumbles is a name that people remember. It is another idyllic coastal town and sits at the head of the Gower Peninsula's coastline. There is much to discover here, including a fantastic shopping experience for those who enjoy a little retail therapy. There is a Lighthouse to discover, as well as a Victorian Pier. Oystermouth Castle is also a great place to spend the day. Located at the top of a hill, you can enjoy spectacular views all round.
ADVERTISEMENT
CONTINUE READING BELOW
8. Anglesey
A trip to the Isle of Anglesey is a-many-things-in-one experience. It is a place that inspires with its breathtaking landscapes, virgin coastlines and quaint towns. It is a place filled with fun and activities for all the family. You can spend time walking along the scenic walk, explore beautiful gardens and spend time on stunning beaches.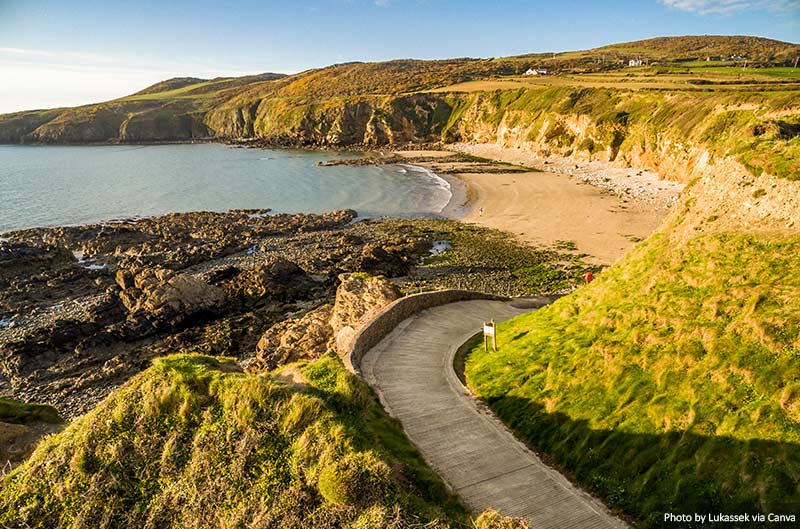 9. Conwy
This north wales town is home to gigantic castles and is also home to Britain's smallest house. You can enjoy panoramic views from the top of one of the towers. You can also visit Plas Mawr, which is a display of the wealth and pomp of Conwy's past. An afternoon in Bodnant Garden will also delight all the senses. With vast lawns and unique nooks to discover, you can also enjoy a quiet picnic by the relaxing stream.
If you have a love for wildlife and nature than Conwy Nature Reserve is also a fantastic place to visit. With bird watching and guided walks on offer, there is something for all the family.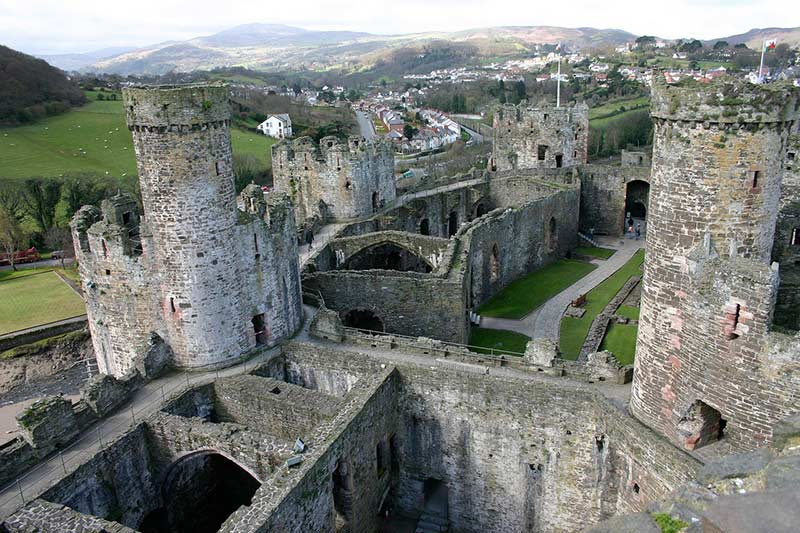 10. Caldey Island
Caldey Island is located off the coast of Tenby and is accessible by boat. It is considered to be one of Britain's holy islands. The Cistercian monks of Caldey live a tradition of prayer and quiet living that is inspiring and grounding for anyone looking for a holiday with meaning. Visitors are welcomed to the island throughout the summer. You can share with them the delights this glorious island has to offer. For a relaxing and reflective getaway surrounded by stunning views and a rich and powerful history, Caldey Island certainly lives up to the task.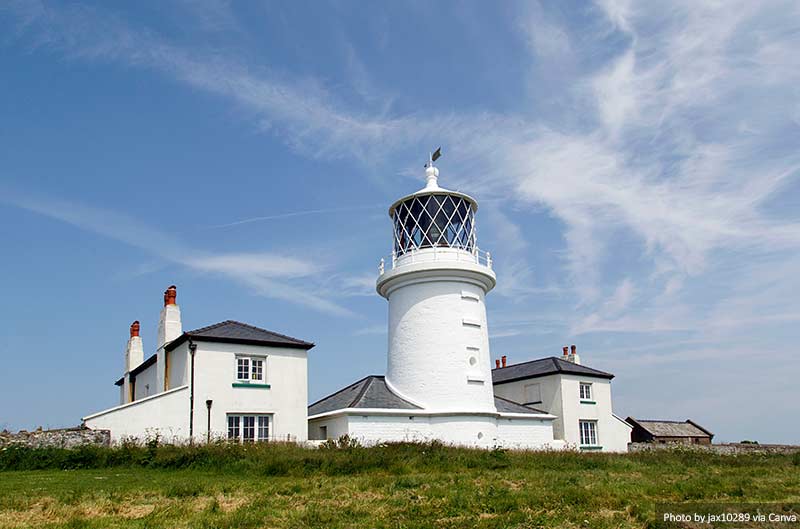 Summary
Wales is a proud, rich and diverse country. From its north to its south it is filled with spectacular landscapes and stunning scenery. The crystal waters and beautiful sands of its beaches and islands make it an appealing destination for holidaymakers from everywhere. There are countless castles to visit and explore, and well as a diverse cuisine to indulge in wherever you go. If you're looking for idyllic scenes of grazing sheep on lush green hills, then a trip to wales will not disappoint.
You also want to read some of the best places to visit in England, as well as the best places to visit in Scotland.
Tours and Activities
Start Booking
Related Articles