England is part of the British Isles and is found in Europe off the west coast of France, Brussels and the Netherlands. The country is part of the United Kingdom comprising of Scotland, Northern Ireland and Wales. England comes with a whole range of fantastic experiences making it a good choice for anyone's travel list. If you're wondering whether or not to visit England, what's it like, and what's on offer and worth seeing, then keep reading. Below are some of the top reasons to visit England and what you could experience during your visit.
---
1. It's easy to travel around the country
Once you arrive in England it's very easy to get around. The country has a vast train network connecting most major cities and many towns. As well as trains there are buses and coaches too and these can be helpful for those more on a budget or who have more time on their hands to travel.
As well as using trains and buses hiring a car is another option. By hiring a car you'll be able to reach more rural spots and this can definitely help if you're planning to visit some of the national parks.
A few places to search for trains include Trainline, Omio and NationalRail.
For buses consider National Express and Flixbus.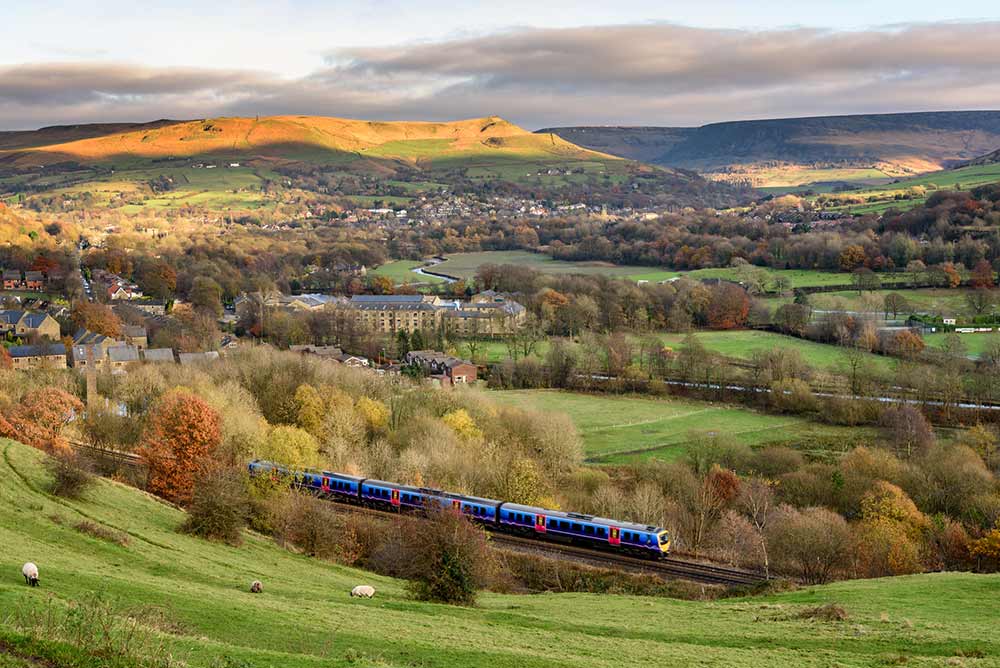 ADVERTISEMENT
CONTINUE READING BELOW
2. It is possible to visit cheaply and on a low budget
Although England isn't known as being a cheap place, and you can easily spend an awful lot, it's also possible to visit on a low budget. This is due to hostels, free activities and low-budget food options.
Hostels can are a great accommodation choice for budget travellers and the cheapest rooms will often be in shared dorm rooms. They will normally be located in central locations and are quite sociable as well. You can search for hostels here.
In terms of free activities in London, you'll find museums that are free to visit, fantastic parks, and endless sites that you can enjoy from outside. Other cities and major destinations around England could also be enjoyed in a similar way, so simply avoiding the paid activities.
For cheap food, head to supermarkets where you'll find meal deals which include a main (such as a sandwich), a snack and a drink and these are normally less than £5. You'll also find many fast-food places too (including healthy options) where you can get a tasty hot dish for less than £10.
Transport can be a huge cost when travelling in England, so to keep down how much you spend you could use buses, or walk as much as possible. Also, try and travel during off-peak times as well to get the cheapest tickets, as well as a less busy and more comfortable experience.
3. There are great places along the coast
Although you may not think it, England actually has some fantastic spots along the coast. Home to stunning rock formations and sandy beaches.
On a hot summer day locals and visitors alike will flock to the beaches and these can get quite packed (as we Brits try to enjoy the nice weather as much as possible)
A few notable places included Durdle Door in Dorset which is along the Jurassic Coast, St Ives in Cornwall, Camber Sands along the south coast, as well as Margate and Bournemouth. When visiting the beaches and the coast you'll likely find campsites, as well as hotels, guesthouses and apartments nearby. You can use this map to help you search.
Many places along the English coast will be accessible via train or bus, but if you're not staying in a city (such as Bournemouth, Brighton etc) then you may need a car to easily get around.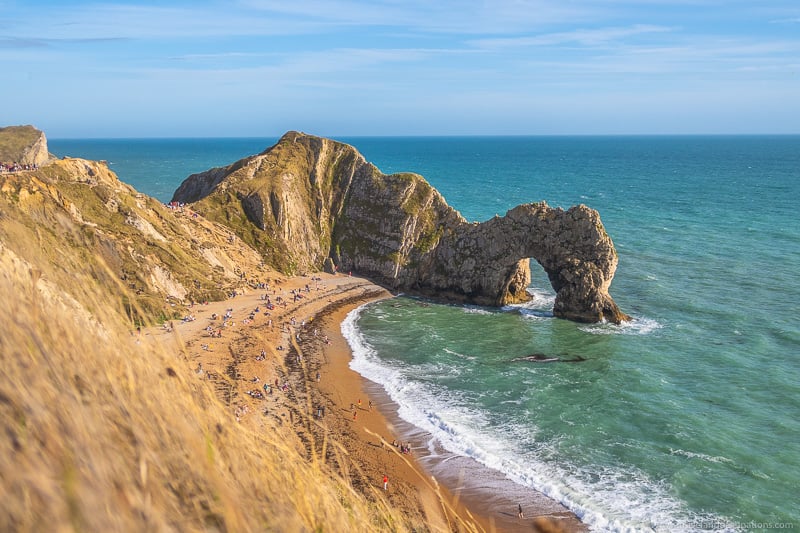 4. For the historical gems
England is home to some incredible historic places. Including the likes of Stonehenge which is thousands of years old, as well as castles such as Windsor Castle and Warwick Castle. You can find some historic places to visit on english-heritage.org.uk/visit. These types of places are perfect for those that enjoy history and most can be visited both independently or on guided tours.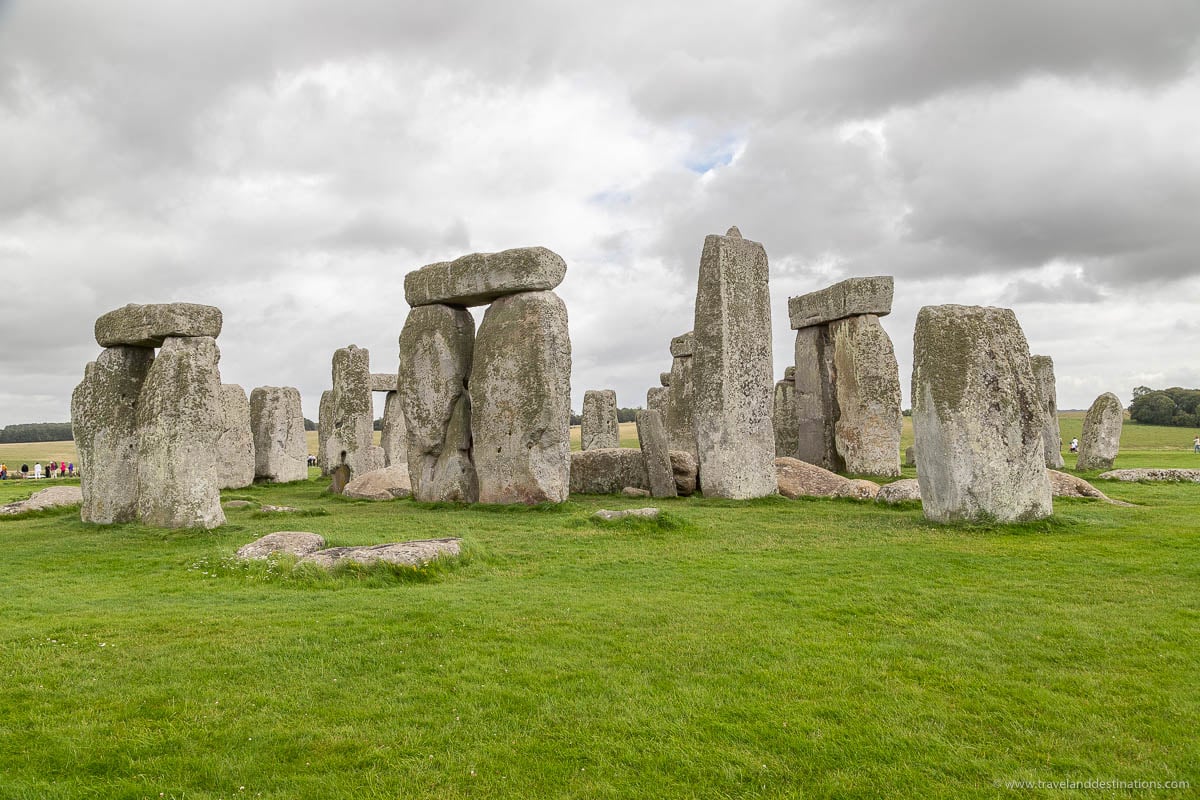 5. To enjoy the tasty food
Like many places around the world, England has some traditional dishes which you should definitely try during a visit. Including classic fish and chips, toad in the hole, a Sunday roast to name a few options. English people are also a fan of a good cup of tea (black tea with milk).
You can often find classic dishes in pubs and cafes. Check their menu online before you turn up if there's something in particular that you want to try.
As well as classic dishes another experience that is quite popular is "afternoon tea". This is an experience found in restaurants and on some boat cruises where you get a selection of cakes, scones and sandwiches, as well as hot drinks and sometimes some bubbly.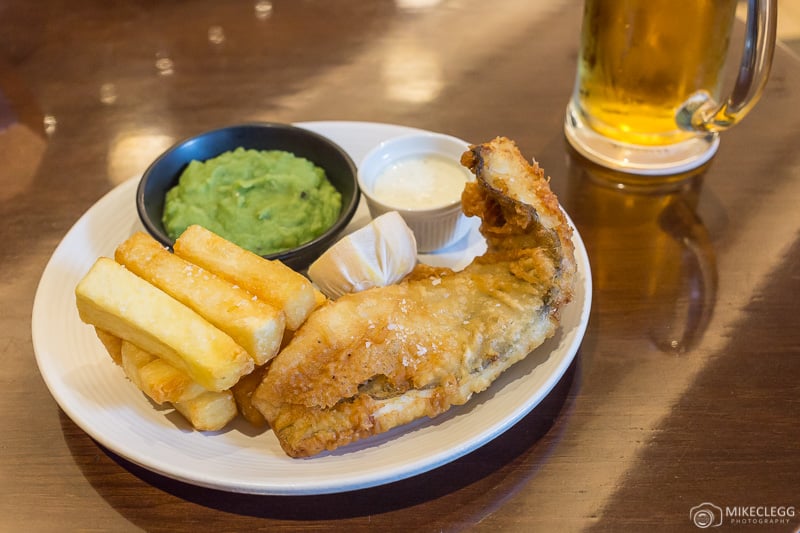 ADVERTISEMENT
CONTINUE READING BELOW
6. For the pubs
England has a bit of a pub culture and you'll often find a few in every town and village, and then a large amount in cities. After work, especially on a Friday these establishments will be full of locals enjoying the end of the work week ahead of the weekend.
Pubs can be great places to watch live sports, socialize with friends, play a game of darts or pool and also to grab some tasty grub (such as the traditional items mentioned above).
Some pubs come with beer gardens which are fantastic in the summer, and some also decorate their facades with plants and decorations which is very cool to see and equally inviting. Below is the Churchchill Arms which you'll find near Notting Hill.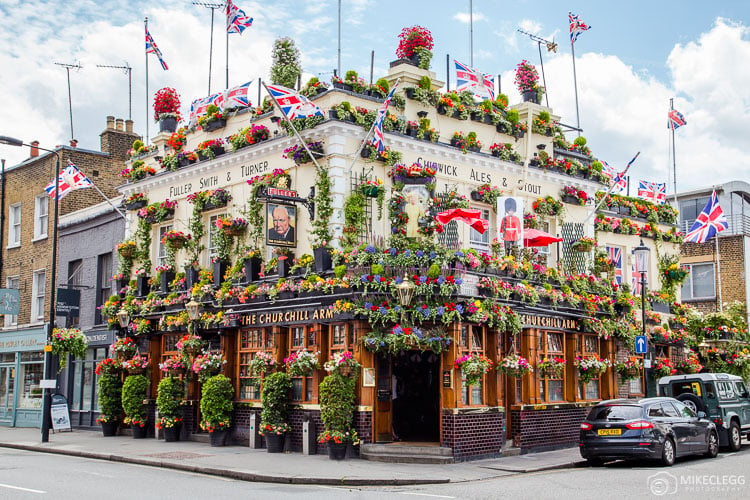 7. To visit some great cities
England has some fantastic cities to visit where you can have a great experience and get a real taste of what England and Great Britain is like.
Of course, London is the most obvious and often a visitor's first stop due to its international connections. In London you'll have plenty of top things to see and do, such as seeing Buckingham Palace, relaxing on the London Eye, or watching a box office show in the West End (Theatre District) to name just a few options.
Other places we'd definitely suggest include Brighton on the South Coast, Cambridge, as well as Bath. Many of these can easily be reached via train and also by bus/coach.
For activities and tours, you'll be able to find options via sites such as GetYourGuide and Viator.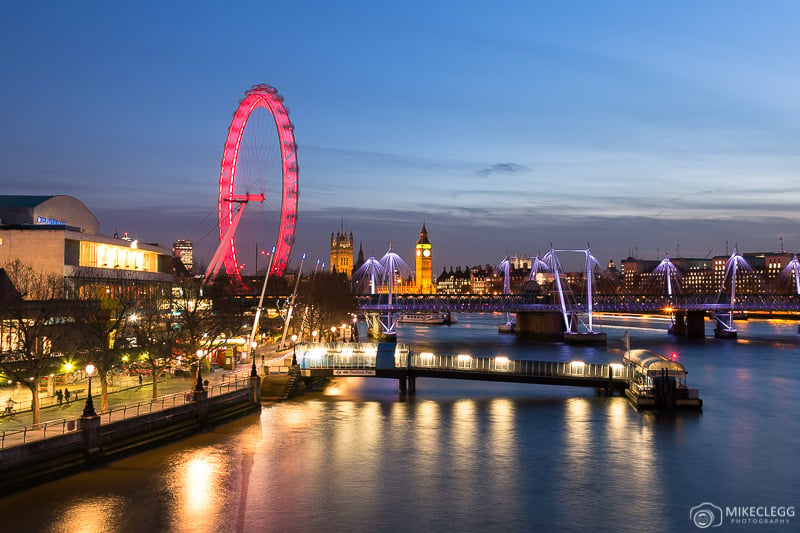 8. For the parks and nature
Around England, you'll find some stunning national parks which are perfect for hiking and enjoying the great outdoors. From the Lake District in the North (home to Scafell Pike, Britain's highest mountain), the Peak District a bit below, and places such as the Seven Sisters in the South Downs National Park in the far south, you'll find plenty of places to get outside and enjoy England's natural side.
Even if you're only visiting London then you could enjoy some of the large parks within the city, such as Greenwich Park, Hampstead Heath, Richmond Park and Hyde Park. Or head just outside of London to the Chiltern Hills, or Box Hill.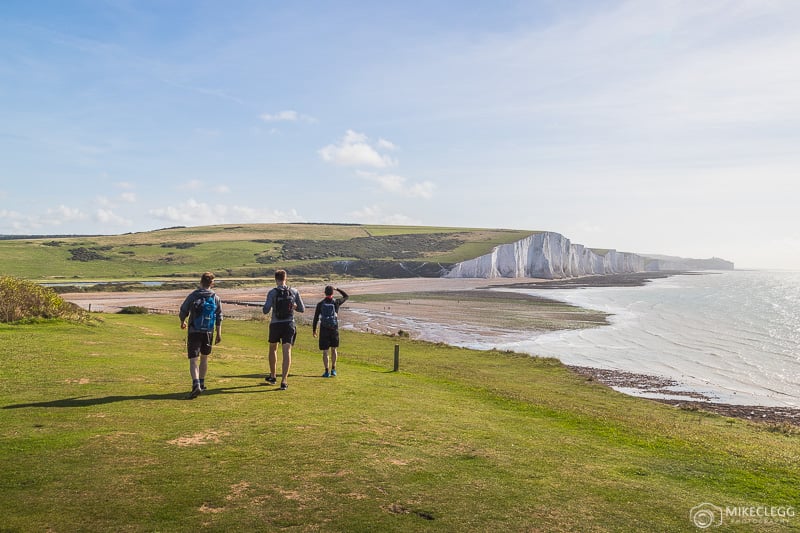 9. To hear the range of accents
Something that is quite cool in England is the variety of accent's that you get around the country. For example, a Geordie accent (such as from Newcastle) will probably sound a bit different to a Brummie accent (Birmingham), and in London you'll hear different accents to what you'd find along the south coast. The best way to hear the different accents when you travel around is to interact with locals, such as in shops, restaurants and guesthouses etc.
10. For the photography spots
If you're into photography then England will be a joy to visit. It has some absolutely fantastic photography spots. In London, for a start, you'll have the likes of Tower Bridge, the Houses of Parliament, Buckingham Palace, pretty streets, museums and countless other places. Whilst in some cities such as Bristol you'll find a beautiful waterfront. Along the coast you'll get to enjoy fantastic rock formations, and the national parks will also be top places to take your camera.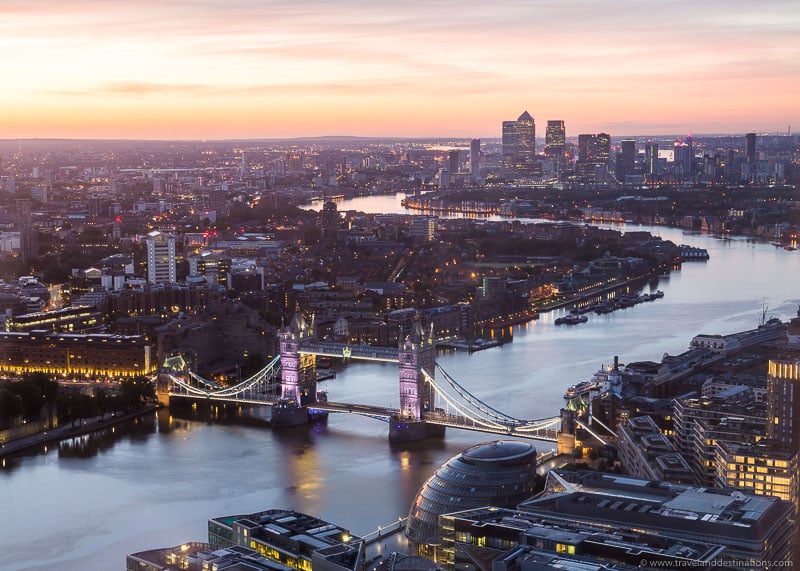 11. Fantastic international connections
Through its international airports, England has fantastic connections to places all around the world. Whether you're coming from Asia, the Americas, the Middle East or Europe (and everywhere else) there are many direct flights between major cities. This means that the country is very accessible for travellers.  And then once you land in England, especially if coming via London then you can get all around the country using the public trains and buses.
A few of the major airports in England include those around London, such as Gatwick, Heathrow, Luton and Stanstead, as well as Birmingham and Manchester, Bristol and Newcastle which are around the country.  You can search for flights to England on Skyscanner here.
12. There's also Scotland, Wales and Northern Ireland
England is part of the UK which includes Scotland, Northern Ireland and Wales and these are all easily accessible from England with all but Northern Ireland having a connecting land border. All of these additional countries that form the United Kingdom are home to their own gems such as Snowdonia and Cardiff (Wales), Edinburgh and the Isle of Skye (Scotland, and Belfast and The Giant's Causeway (Northern Ireland).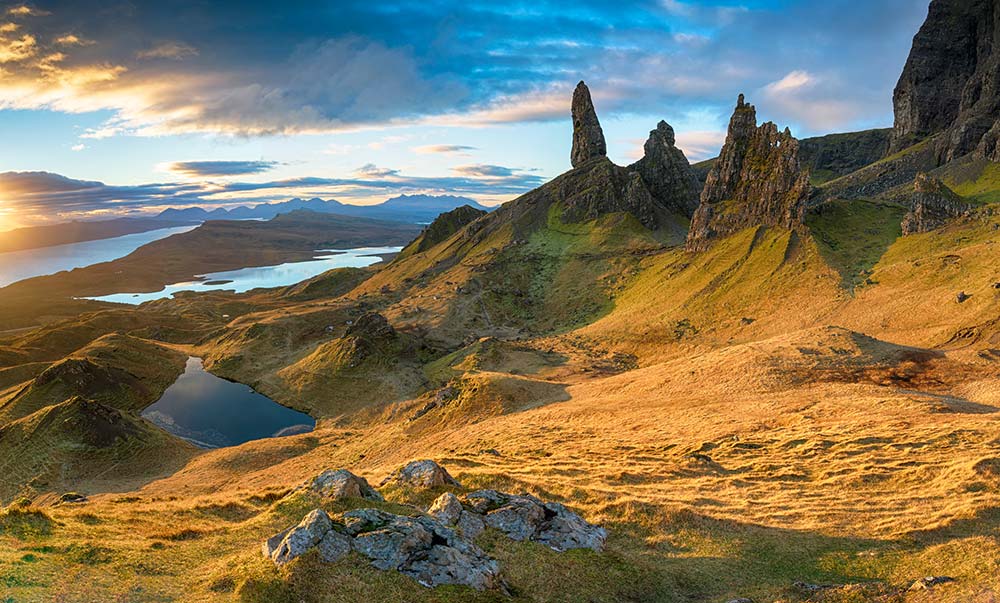 Summary
We hope that these reasons make you want to visit England and get you excited about booking your trip. Read some of our other England and UK articles for ideas and inspiration on where to go and things to do.
---
Find accommodation in England
You can start your search for places to stay in England below. If you prefer you can also use this map to find hotels for your travels. Use the filters to adjust the place that you're visiting, the dates, your budget and more.

See more suggestions of top places to find travel accommodation.
---
Top tours and activities for England
Discover top activities, tours and experiences below: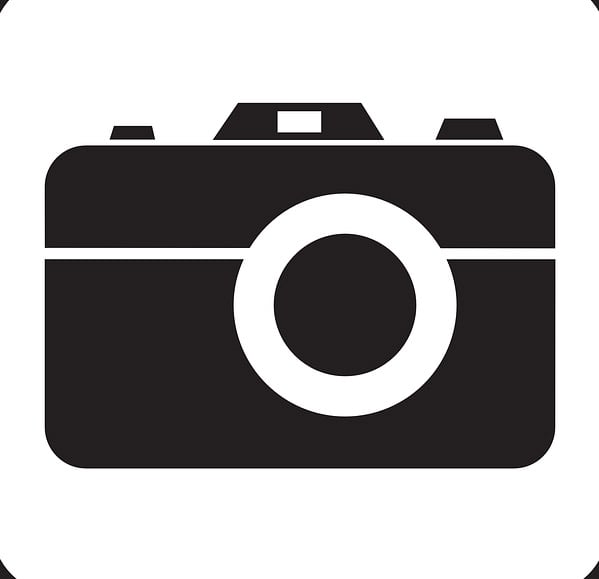 Related Articles