England's Jurassic Coast is a UNESCO World Heritage Site and home to some of England's most beautiful landscapes. The area stretches for 95 miles from Old Harry Rocks (near Swanage and Bournemouth) to Exmouth along the south coast of England. Here you'll find both sand and pebble beaches, rock formations, wonderful views and cute villages and towns. This part of England makes for a wonderful summer vacation. As well as those looking for a nice relaxing holiday, it's also full of photography spots and plenty of things to do, which would be sure to keep the kids happy too. Keep reading for our guide to visiting the beautiful Jurassic Coast of England.
---
Highlights of the Jurassic Coast
First, you may want to know some of the best and must-see places. A few of the highlights along the Jurassic Coast include:
Old Harry Rocks – These rocks (first photo below) showcase mother nature at it's finest, and how it can shape our world. The rocks made from white chalk have been shaped by the sea and consist of several isolated rocks protruding from the water as well as small coves. The closest villages included Studland and Swanage and from there you can walk along the coastal path. Another way to see the rocks is through a boat trip from Poole.
Durdle Door – Undoubtably one of the best and iconic highlights of the Jurassic Coast is Durdle Door (the first image). Here you'll be able to relax on the beach, listen to the waves and all whilst enjoying views of the famous arched landmark. From here as well as Durdle Door you can walk in both directions along the coast to enjoy spectacular views. When visiting you'll find parking nearby, or you can also stay at the holiday park. Another option for visiting is through a tour from Bournemouth which will give you 3 hours to enjoy both Durdle Door and the nearby Lulworth Cove (below). Note that if you want to swim and the waves are a bit strong then head just to the other side of the arch where it's a bit more sheltered and calm.
Lulworth Cove – Lulworth Cove (second photo below) is another top highlight that should definitely be visited if you are heading to Durdle Door. Consisting of a large bay that arches into the mainland you'll be able to relax on the beach or walk around the outskirts. Nearby are pubs and various places to eat or buy ice cream.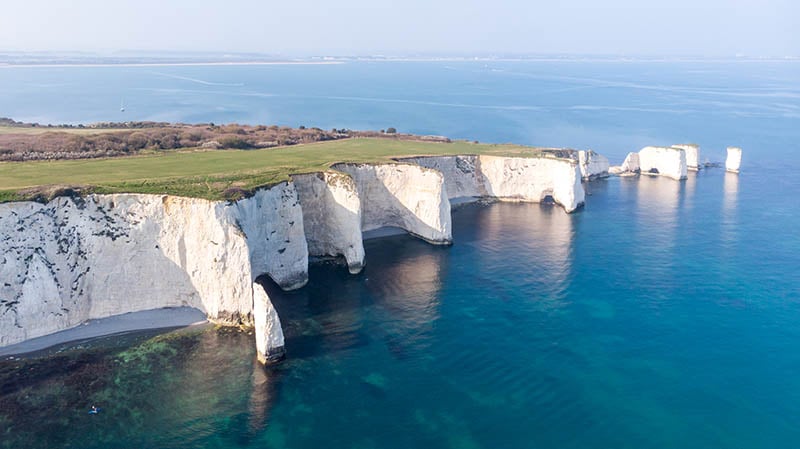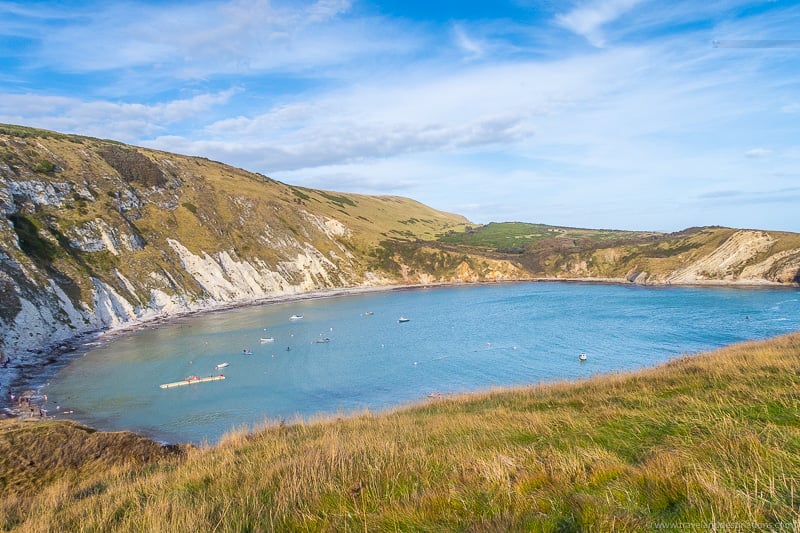 ADVERTISEMENT
CONTINUE READING BELOW
---
Things to See and Do
Here are a few things to do during your visit:
Hike along the coast – Hiking is a must when visiting the Jurassic Coast. Offering you fresh sea air, stunning views and allowing you to immerse yourself in nature. Many of the trails can simply be found on Google Maps (the dark dotted green lines), but for more hiking tips and suggestions we suggest having a look on jurassiccoast.org. If you're new to hiking then also read our article: Hiking Tips for Beginners
Enjoy the beaches – There are many beautiful beaches all along the Jurassic Coast. Some of them are pebble based whilst others are sand such as at Lyme Regis and Weymouth. The beaches will make for a great place to take the kids and maybe even have a swim.
Visit the cities, towns and villages – It's definitely worth visiting a few towns and villages during your visit to the Jurassic Coast. A few of our favourites include Weymouth, Lyme Regis and Beer. At all these spots you'll find plenty to keep you busy for the day.
Go fossil hunting – Along the coast you may have the pleasure of finding a historic fossil. Lyme Regis is one particular spot where you can do this. They even have a dedicated area called Fossil Beach.
Enjoy a cruise – A relaxing way to see much of the coast and from a different perspective is by going on a cruise. One such option is available in Poole and shows you some points around the coast such as Old Harry Rocks, Sandbanks and Brownsea Island.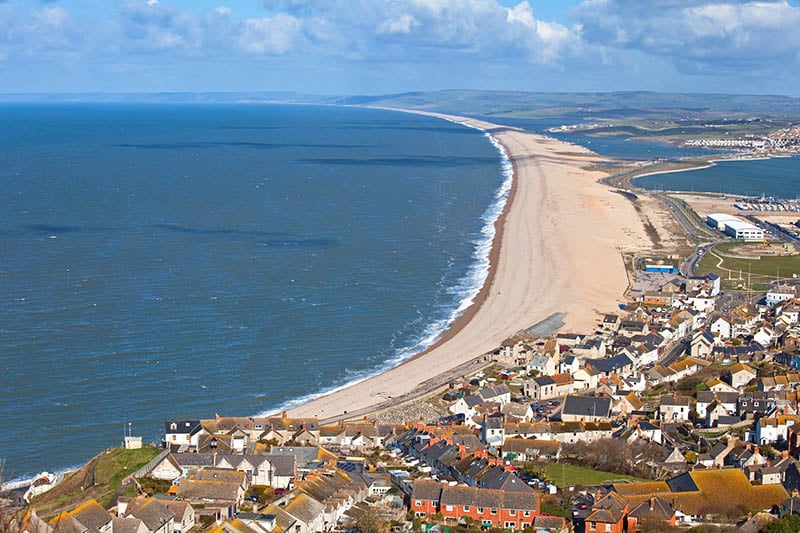 ---
Tours and Activities
Here are some tours and activities you might like when visiting the Jurassic Coast through our partner GetYourGuide.
---
Getting Around
The Jurassic Coast is the kind of destination you're going to want to truly explore and this might involve hiking and driving. It's best to find a place to stay in a good central location which will then give you this flexibility. If you drive or hire a car then you'll find parking available in the towns, villages, as well as larger car parks near attractions such as Durdle Door and Lulworth Cove. Another option is to take a small camper which would allow you to move around, explore and gives you the option of staying in lots of different places along the way.
An alternative way to seeing many of the highlights is to take a tour from Weymouth, Bournemouth or Pool (see previous section). Those have the bonus of arranging everything for you, although you're more stuck to an itinerary so there's less flexibility.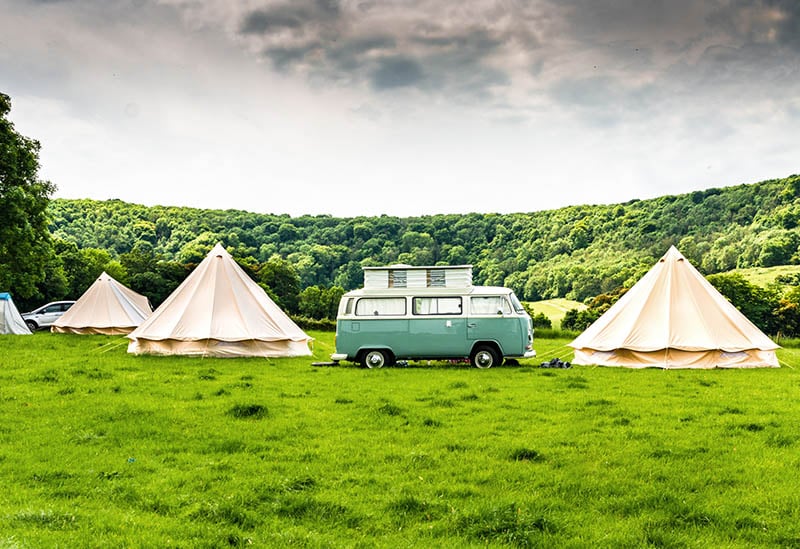 ---
Where to Stay
If you're wanting to travel and see a lot, or even take tours, then it's worth staying in a more central location. These include destinations such as Weymouth, Poole and Bournemouth. If you're driving then you will probably be fine with staying in any of the little villages and towns along the coast, such as Lyme Regis, Seaton Down and Dorchester (to name a few options).
Consider looking on:
Vrbo – For cottages, houses and self-catered properties.
Skyes Cottages – Another top place to look for cottages and traditional holiday homes.
Booking.com – For hotels, apartments and every other type of property you fancy. Booking.com would be a good choice especially if you're looking to stay in cities and towns.
Using this map you can start your search for hotels and apartments:
As well as hotels, apartments, cottages etc you could choose to camp and there are various campsites all along the coast. Such as:
Durdle Door Holiday Park – For those wanting to be close to the famous Durdle Door landmark then this would be a top choice. The park has various options available including pitching tents or motorhomes, as well as cabins which are available to rent.
Newlands Holiday Park – Close to Lyme Regis which is a beautiful town worth visiting. Also offering an indoor and outdoor swimming pool, night entertainment and more. Available are glamping facilities, lodges, apartments, as well as the usual pitches for tents.
Golden Cap Holiday Park – Located between Weymouth and Lymes Regis and only 150 yards from the beach. The park offers various accommodation options including setting up a tent, pitching a motorhome, or even staying in a luxury lodge.
Read more about the best camping spots.
---
Eating and Drinking
Throughout the Jurassic Coast in the towns and villages along the way you'll find plenty of pubs and restaurants. As well as this should you be staying in self-catered accommodation or just want to grab some sandwiches then there are also plenty of large grocery stores to choose from – such as Tesco, Waitrose and various others.
If you plan to dine out in the evening we recommend planning ahead and booking a table in advance, as during busy periods walk-ins might not be possible.
ADVERTISEMENT
CONTINUE READING BELOW
---
Summary
The Jurassic Coast is a wonderful part of England and worth putting on everyone's bucket list. Home to beautiful landscapes, hiking trails, fantastic villages and more, an experience here will be something you'd never forget.
Why not also check out our Guide to Hiking Seven Sisters Cliffs in England for another beautiful part of the English coast worth visiting.
Start Booking
Here are some top options to book your hotels, activities, flights and other transport:
---
Please note that we get a small commission if you purchase via our referral links. We use this to invest in new content and improving this website. Thanks so much for your support.
Related Articles