London is a city packed full of fantastic experiences and things to do. When visiting one way of ensuring you see the best of the city, is by going on a tour. These allow you to learn more about London through expert guides. As well as this there are heaps of unmissable activities to enjoy from spectacular viewpoints to relaxing cruises. Below we have shortlisted 15 of the best tours and activities to go on when visiting London.
Please note should you book any of the suggested tours or activities then we get a commission at no extra cost to you. We use this income to create new content and improve this website. As sometimes tours and activities do change please remember to check the details when booking.
1. Harry Potter Guided Walking Tour
This 2.5-hour tour is perfect for any Harry Potter fan. Once meeting your guide you'll be assigned to a "house". You'll then get to explore some of the iconic places used in the Harry Potter series, such as Diagon Alley, Platform 9 3/4 and Gringott's Wizarding Bank.
The tour includes a guide who's packed with knowledge on all things Harry Potter and will provide quiz questions to test your knowledge as you compete against other houses.
2. Coca-Cola London Eye
The Coca Cola London Eye is a highlight of the city and is located on the banks of the River Thames. It was created at the turn of the millennium and reaches heights of 135 meters. The wheel will take you on a 40-minute ride providing you with fantastic views of the city. This ticket which you can purchase through GetYourGuide will provide you with fast-track entry allowing you to avoid the longer lines for this popular attraction.
Another perk of this ticket is that you get a 4D Cinema Experience included. This involves cool effects such as wind, lights, bubbles and various other features. For anyone that hasn't had this experience before it's definitely a unique thing to do.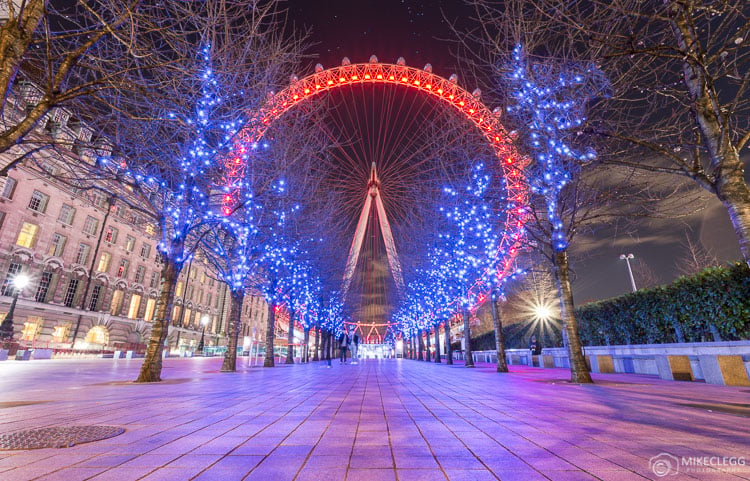 3. Afternoon Tea Cruise Along the River Thames
Afternoon Tea is a wonderful experience in London, where you'll get various drinks, scones, cakes and sandwiches. It's a great way to spend the afternoon with friends and family. This activity allows that experience, PLUS give you a wonderful cruise along the River Thames.
The 1.5-hour cruise starts near the Tower of London and will allow you to see many of the cities most incredible landmarks such as Houses of Parliament, London Eye and the Shard. To help you learn more about the city and what you see along the banks there is audio commentary.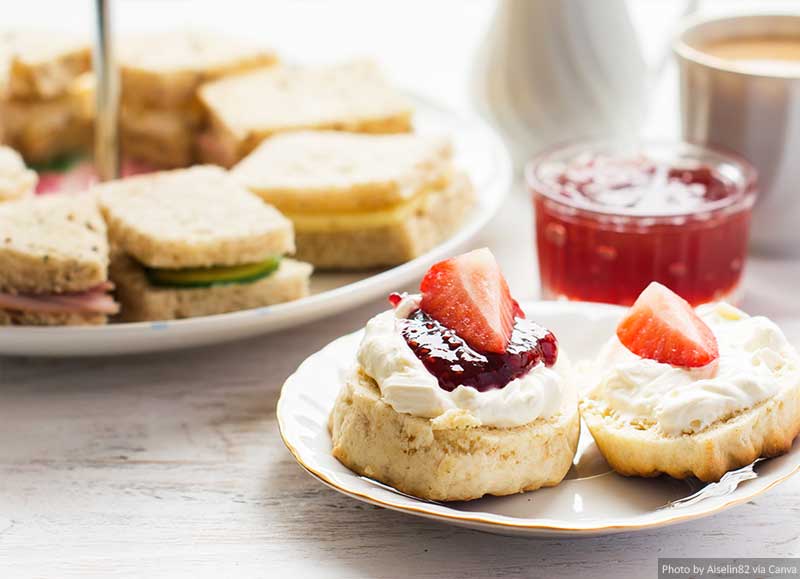 4. Jack the Ripper Walking Tour
This activity follows one of London's most notorious killers and shows some of the places where he committed deadly crimes. Not for the faint-hearted, this 2-hour walking tour will allow you to learn more about the history of Jack the Ripper as you're guided around the streets of London. Although the identity of Jack the Ripper is unknown, you'll learn about some of the suspects allowing you to decide who you think the notorious killer might have been.
 5. Stonehenge Half-Day Tour
Fancy some time out from the city? This 6-hour, half-day tour will take you to one of England's most mysterious landmarks. Stonehenge consists of a circle of huge rocks, weighing up to around 50 tons and that date back over 4000 years. It is one of the most famous and ancient landmarks in England.
The tour departs London by coach and includes your entry to Stonehenge. Also is the option of an audio guide (subject to availability). We recommend this as one of the best places to visit in England.
6. Half-Day London Street Art Tour
For those interested in art then this may be just the tour for you. Covering work by around 50 artists your guide will take you around East London to see the best pieces. This half-day tour is also frequently updated so as to show you the latest pieces as they are created.
7. Top Sights Walking Tour including Entry to The Shard
This activity will take you on a journey to see 30 of London's top sights. Included are places such as Buckingham Palace, The Tower of London, Big Ben and many more. You'll be finishing up in the Shard, London's tallest landmark which offers breathtaking views of the city and is perfect for getting some skyline photos. Included in your ticket is also the entrance to the Shard.
Alternatively, should you fancy you could also go on our free self-guided walking tour which includes some of the best photo spots in the city.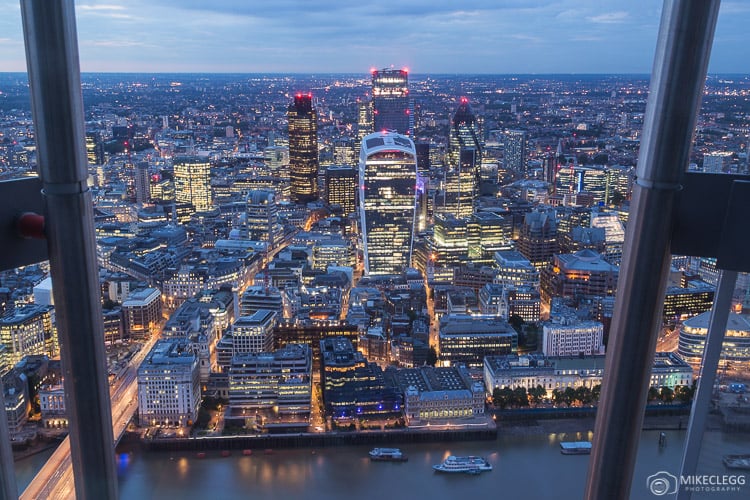 8. Rock and Roll
Perfect for music fans this 3.5-hour tour takes you around many of London's most iconic music spots. Including the famous Abbey Road crossing used by the Beatles, Jimi Hendrix's flat, music venues such as the Roundhouse, and much more. You'll also get to enjoy spectacular views of London from Alexandra Palace, a venue that has been used by famous artists for huge music events.
9. Open-Top Vintage Bus Tour
For a less energetic experience consider a bus tour. This open-top version (especially good in the warmer months) will take you on a 75-minute journey around the city. Along with audio commentary, you'll be shown many of London's most impressive sights, such as Tower Bridge, the House's of Parliament, the Tower of London and many more.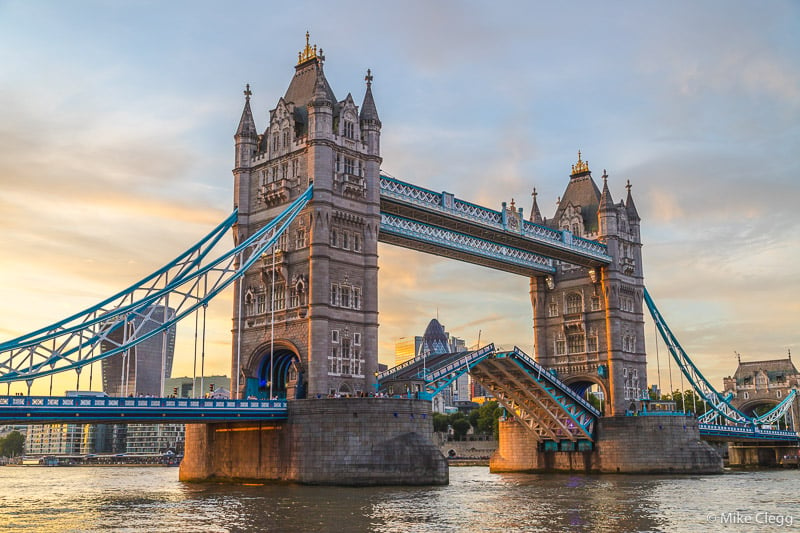 10. Half-Day Food Tour
For foodies, this will be the best London tour for you. You'll be guided around the quirky streets of Soho and get to enjoy 10 foods and drinks from a mix of cuisines which includes some traditional as well as new delights. The tour lasts between 3.5 to 4 hours and includes a local guide who will tell you more about the food culture in the city. Cool highlights of this activity are visits to one of the oldest pubs in the city, as well as London's oldest wine bar. Definitely a top activity for those looking for a delicious day out.
11. Two-Hour Historic Pub Tour
Pubs are very common in Britain and you'll find them all around the city. They serve alcoholic beverages and offer a social environment, the perfect place to venture after a long day. It's also common for locals to head to a pub after work, or on the weekend to catch up with friends and watch sports.
For those wanting to learn a bit more about the Brits pub culture then this 2-hour tour might be just for you. You'll get to learn the history of some of the oldest pubs, as well as hear stories of the city's drinking culture. At the end of the tour, you'll also get to enjoy a half-pint, or if you prefer why not stay longer or revisit your favourites.
12. Old Town Bike Tour
For a slightly more energetic day out consider going on a bike tour. This experience will get you peddling your way around the city seeing famous landmarks, ancient churches and modern developments. The activity lasts 3.5 hours and included is a guide who will teach you more about the city and how it's been changing over the years.
13. Beatles Tour of London by Black Taxi
As one of the most famous UK bands, it's no surprise to find a dedicated Beatles tour. The activity will take you around the city showing you 30 important sites related to the artists. These include famous spots used in their album covers, places they lived and studios where they recorded their music. What's more, you'll be transported in a traditional Black Taxi and get to listen to Beatles tunes as you travel.
14. Two-Hour Ghost Walking Tour
For those after a more creepy experience during your visit, then consider the Ghastly Ghosts 2-hour walking tour. During which your guide will take you along creepy streets whilst sharing stories of the city's more sinister past. Definitely a top activity to undertake at night.
15. Day Trip to Oxford, Stratford-upon-Avon, and Cotswolds
Our final suggestions is this full-day trip, where you'll get to see some of the country's most beautiful towns, villages and cities. Places you'll get to see include the Cotswolds, Stratford-upon-Avon and Oxford. Some of the places are very iconic and commonly seen on Instagram.
Transportation is included as well as a guide to help you learn more about the places you visit.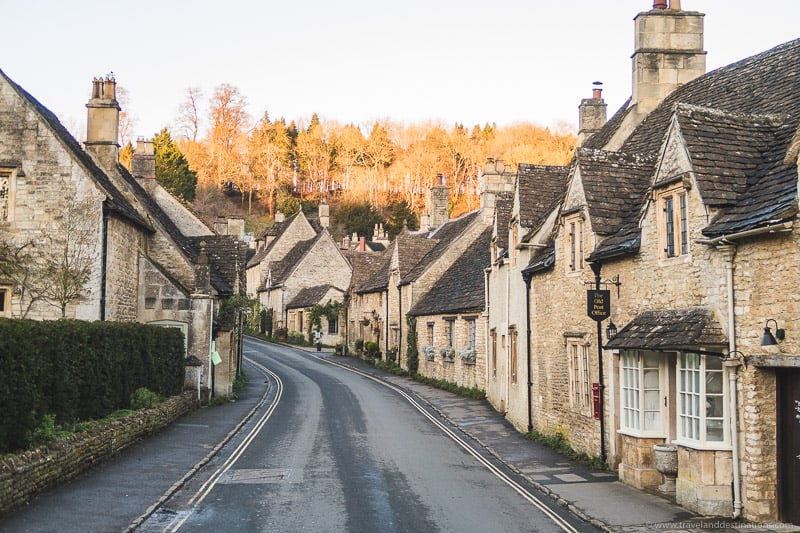 Summary
So there you have it, some of the best tours and activities to go on when visiting London. As well as those suggested there are plenty more fantastic things to see and do when visiting London, as well as free activities too. Or if you want to see more tour and activity options then head to our recommended service GetYourGuide.
Related Articles