The UK, in particular England has a vast transportation network. From the roads to the railway you can get pretty much anywhere you want to go. If you're visiting the UK for the first time then you might be wondering the best way to get around? Well, we're here to help! Here are the different ways to travel around the UK.
Trains
Trains are a popular transport option in the UK (although quite expensive). The network is managed by National Rail with various train companies operating the routes. The train network is vast and you can get between most major destinations by using the train. It is often a fast, comfortable and relaxing way to get around where you can enjoy views of the countryside along the way.
In Northern Ireland and Scotland, you'll also find train options, although the network will be smaller and the number of services available will vary compared to England. Head to nationalrail.co.uk to see the route map and connections as well as to search for tickets.
Other popular options for booking train tickets is Omio and Trainline. These are both reputable companies which help you easily find and book your transport in the UK and also when travelling throughout Europe.
TIP
Be sure to book your tickets well in advance for much cheaper fares. Also buy off-peak and super off-peak tickets for big savings.
Buses/coach services
Buses and coach services are another way to travel around the UK. One of the biggest operators is NationalExpress.co.uk who offer very affordable connections and comfortable buses. You can learn more about their network on their route map. Travelling via bus is generally slower than using the train and you don't have the luxury of being able to get up and walk around to stretch your legs. But due to the prices often being significantly lower than the train it would be a great option for budget travellers.
Other services that offer limited routes include easyBus (between airports and London) and Flixbus (London, Birmingham, Bristol, Portsmouth, Guildford).  Flixbus also provides connections between London and Europe.
TIP
Similar to trains be sure to book your tickets in advance for cheaper fares. They can go up closer to departure.
ADVERTISEMENT
CONTINUE READING BELOW
Driving
To visit more rural destinations, or to visit several places such as on a road trip, then you might want to consider driving. You could hire a car from your entry point into the UK (such as London) and then use that to easily visit multiple places.
The UK has a major network of roads with motorways (M roads) being the highways and allowing the fastest speeds. There are then A-roads which are slightly slower than motorways, but are also major roads providing fast connections between various parts of the country. A-roads may also be found within cities such as London. Finally, you get B and C roads where the speed limit will be slower and these are often in more urban areas. These might also be in rural areas where it wouldn't be safe to have fast roads.
To get around then use a car with a sat nav, or alternatively use a map app on your phone. This should of course be done handsfree and safely, such as using an attachment to hold your phone on the dashboard (see example product on Amazon).
You should be aware that in the UK driving is on the left and cars are often manual (not automatic), although you can sometimes hire cars which are automatic. Before driving it's also worth knowing the common road signs as well as the speed limits.
Tours
Should you prefer then there is also the option of going on tours. These will be more available in major cities such as London, where you will find day tours to various places in England. Such as a day trip from London to Stonehenge, Bath or the Cotswolds. By going on a day tour you have the luxury of not having to figure out how to get around and can simply book, head to the meeting point and then have a great day out, whilst learning about the destination as you go.
A few ideas on day trips are below, or click the blue button to see more. These are provided by our recommended partner GetYourGuide.
Flying
A final option for travelling in the UK might be to fly. Due to the distance being fairly short, there are of course only select routes available such as London to Edinburgh. However, this won't be the most environmental way of travelling so we'd recommend taking a train or coach if possible and time is on your side. Click to search for flights.
Local transport
Once you get to your destination, such as Bath, Brighton etc then depending on the size you might be able to just walk around. But if you're visiting a larger destination then you'll find various public transportation. This might be in the form of local buses, trams, the Tube (London) as well as taxies and other means. The local tourism website would be a good option to find out more. For London you could also check out our article London Transport: Your Guide to Getting Around the City.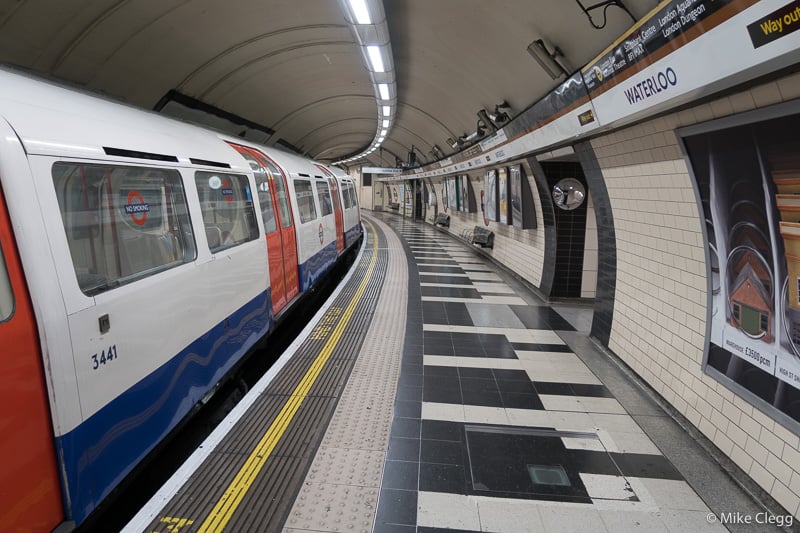 Which transport option is best?
Trains: Best for speed and comfort, and when you have limited time
Coaches/buses: Best for budget travellers, or when you have lots of time
Driving: Best for flexibility and visiting rural destinations
Tours: Best for ease of planning and for learning about the destination
Flying: Best for longer distances, such as London to Scotland, or London to Ireland
Summary
The UK is full of exciting places to visit from beach destinations, cities, to villages, and visiting these places is made easy due to the transport network. See ideas of places to visit in England, Scotland, Wales and Ireland (Republic and Northern).
When searching and booking transport a few other options include Omio which is an awesome site and provides lots of different transport options, as well as Trainline. Both of these are partnered with many transport companies throughout the UK meaning you can book tickets directly through them.
Related Articles