London is a huge and busy city but travelling around can be less complicated than first thought. Here is your guide to transport in London and getting around the city.
---
TFL (Transport For London) network
The TFL network is the main way many people get around the city and includes the London Underground, London Overground, Docklands Light Railway (DLR), as well as buses, a small selection of trams and a few other services. The network is divided into zones with Zone 1 being the central part of the city and zone 9 being the outer part. Fares on the Tube and overground trains are calculated based on zones you travel through, whilst buses are a fixed price. See fares on the TFL website.
The Tube (London Underground)
The Tube or London Underground is the city's subway or underground train system. It opened in 1863 and there are currently 11 lines covering 402km that provide connections to a huge part of the city. It is also often one of the quickest and direct ways to get around. The Tube is quite easy to navigate and you just need to find the closest station to your destination and then work out which line (or lines are best). The lines are named, ie "Circle, Bakerloo" and also each has a colour. Then at each station, or using a paper or an online version, you'll find maps to help you navigate and work out your route. Sometimes you'll have to change lines when you travel which is normally a case of arriving at a station then following the signs to the next line.
The London Underground now also operates a night tube service. This currently runs on Friday and Saturday nights and on select lines.
See the latest tube map and to help you plan your journey consider using the Plan a Journey tool.
ADVERTISEMENT
CONTINUE READING BELOW
Buses
The Tube is great but doesn't cover every possible location in the city. So depending on what places you are travelling between you may have to get a bus. The bus network is vast and can normally connect you fairly close to your destination. When trying to work out which bus you need you could look on Google (search "bus from [place] to [place]) and you may get results that include the time of the next bus and the bus stop you need to be at. You'll also find maps at bus stops. These tell you which buses go where, as well as the bus stop location on a small local map. For those visiting London on a budget then the bus can sometimes be a cheaper alternative to using the trains.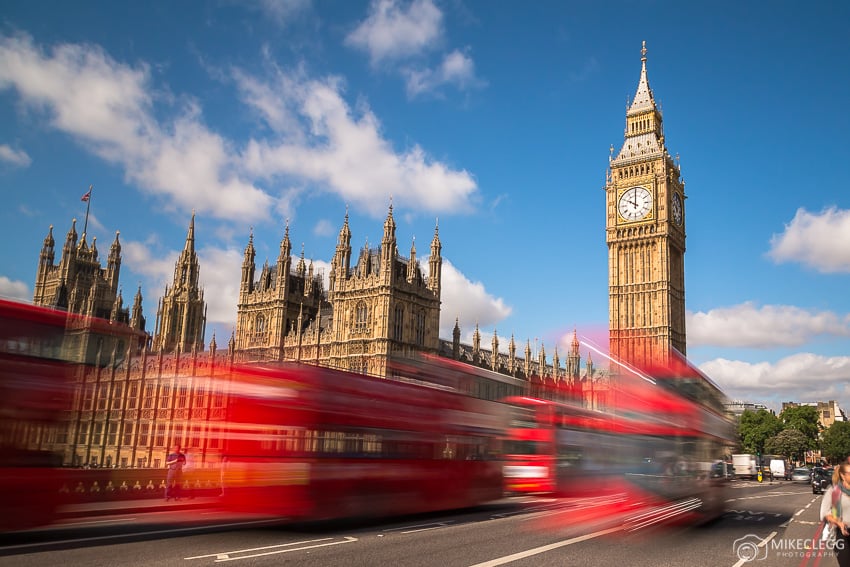 Taxi and Ubers
Another popular way to get around the city includes getting traditional Black Cabs (Taxis). You'll find these all throughout the city and can easily flag one down from the sidewalk. Or should you prefer then Uber is also a popular option. Just download the app and then use that to book your ride as well as see the likely fare in advance.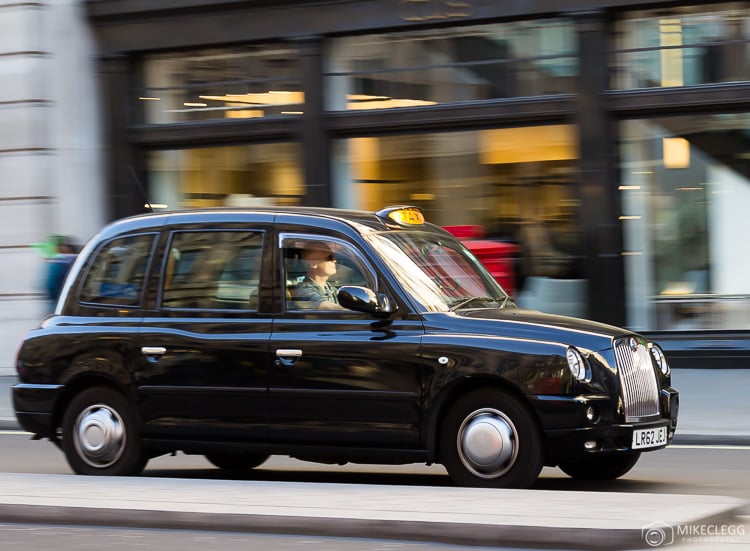 Bikes
London has gradually been introducing more and more bike lanes which you could enjoy using the city bikes (sometimes called Boris Bikes). To use these you can use your credit or debit card to register at the bike docks. These bikes are generally only for short distances and are not meant to be hired for an entire day. The bikes are often sponsored so keep an eye out for red Santander branding. Read how these bikes work.
Walking
Despite being a huge city London can be surprisingly walkable. Once you get into zone 1 you could see a lot of London's top attractions by simply walking between them. However, this doesn't cover every attraction so do some research into what you want to see and do when planning how much walking would be required.
ADVERTISEMENT
CONTINUE READING BELOW
Airports around London
London has numerous airports on all corners of the city as well as a central airport too. When arriving you'll also find train connections from the airport to the city. It's also possible to get a bus such as EasyBus or National Express, or if the more expensive option suits then an airport taxi or hotel transfer.
These are airports that are close to London:
Gatwick Airport – Located South of London and offering connections to around 230 destinations in 70 countries. You can pay to use the trains from the airport to/from London using contactless payment or Oyster.
Heathrow Airport – West of central London and one the country's busiest airport. From this airport there are around 180 connections worldwide. You can reach this airport using the new Elizabeth Line (Crossrail), the Heathrow Express or the Piccadilly line on the Tube. We would recommend using the Elizabeth line out of these options as it's quick and a reasonable price.
London Luton Airport – North West of London, Luton Airport offers flights between 30 countries and 70 destinations.
Stansted Airport – Located North East of the city and providing 140 direct flights to destinations across Europe and beyond.
London City Airport – The most central airport and located close to Canary Wharf and offers both short and long-haul flights.
London Southend Airport – The furthest airport which you'll find East of the city towards the coast. This airport offers flights in the UK as well as Europe.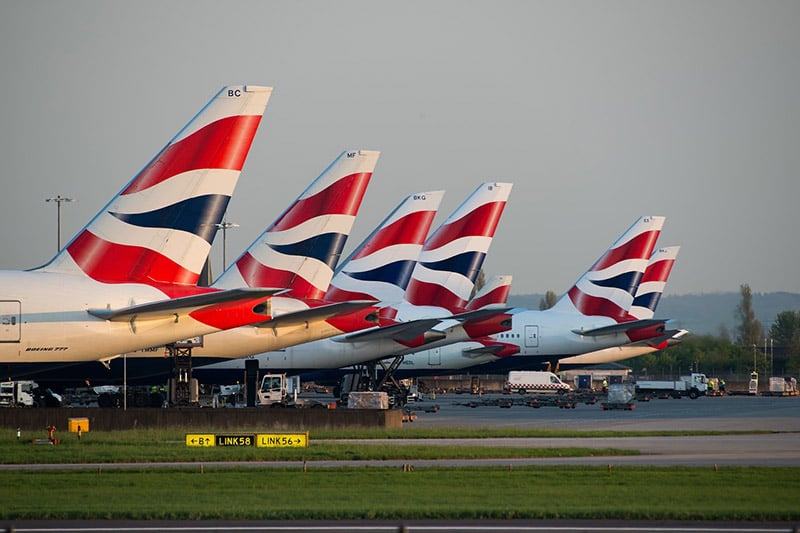 Major stations/transport hubs
London has various major transport hubs where you'll find Tube connections, National Rail connections and often links to airports. Some of the major stations include:
London Victoria – This station is one of the most centrally located stations and has connections to Gatwick Airport as well as many destinations south of England.
London Bridge – South of the river but towards the East of zone 1. The station is underneath The Shard (England's tallest building), and has connections to the South and East of the country. You can get to/from Gatwick Airport from this station.
Euston – This transport hub is towards the north of Zone 1 and provides connections to cities and destinations all the way up to Scotland.
Kings Cross – Kings Cross is very close to Euston and provides heaps of connections across the country. It also serves as a major hub for the Eurostar allowing very fast connections abroad to cities such as Paris and Amsterdam.
London Waterloo – South of the river but in a very central location near the Houses of Parliament and the London Eye. This station provides connections to the South of England.
London Liverpool Street – East of Central London and offering connections to Stansted Airport as well as London Southend.
Paddington – Offering connections to the West of the country and also a fast connection to Heathrow Airport (although very expensive).
Note: all these major stations have several Tube (London Underground) connections as well making them easily accessible.
Prices
For the latest and most up-to-date fares visit TFL for prices within the city, and National Rail for train fares to airports and other destinations outside of the city. Prices for transport within London vary depending on the mode of transport you are using, the time you travel (such as off-peak/peak time), as well as the zones you are travelling through. For the most accurate fares visit the Transport For London website.
You can also pay to use the TFL network (London Underground, (Tube), buses, London Overground, DLR) using Contactless Payments (credit/debit cards), as well as using Oyster. With this you simply tap in at the ticket barriers and then out again once you arrive at your destination.
Delays and buffer time
London's network is vast and busy which does mean there are sometimes delays as well as planned engineering works. Because of this it's always worth planning lots of buffer time when travelling towards a deadline, such as for a pre-booked departure (ie a flight). You can also look at Tube Status Updates on the official TFL website and for trains to the airports then use the National Rail website.
Related Articles