London is one of the most amazing destinations in the world. A city that is highly developed, with old and new architecture, one of the oldest and biggest subways networks in the world, a huge amount of history, a fantastic nightlife, and endless things to see and do during your visit. Because of the vast amounts of things to do, London is the kind of destination you may want to visit more than once and tackle in small chunks. In this guide I will tell you information on transportation in and around the city, things to see and do, places to eat, suggestions on places to stay, photography tips and anything else I think you'll find helpful.
The guide is designed so that it would be a great resource for you should you visit for a city break, and as you read you'll find links to some of my related London and travel posts.
---
Things to see and do
If you plan on seeing and doing a lot in London you may want to consider getting the London Pass. This pass provides free entry into many of London's attractions which can save you a ton of money if you want to visit a lot. Although the pass includes a lot of attractions it doesn't include everything, so you should look at what it includes and what you want to do before purchasing. Alternatively, you can pay as you go, or avoid anything that is paid entry.
There are actually quite a lot of free things to do in London too. Such as seeing some of the most famous attractions like Buckingham Palace and Tower Bridge, to the many museums throughout the city which are mostly free.
Below are a few suggestions on some of the main things to do in the city. There are only a few things in this post, so head to London – 10 Top Things to See and Best Things to See and Do in London for lots more ideas.
Buckingham Palace
A must-see for anyone visiting London is to visit Buckingham Palace. This stunning building is the home of the British Monarch and one of the oldest and most beautiful palaces in the world. Depending on when you visit you should try and be there in the morning around 11pm, where you'll be able to watch the fantastic Changing of the Guard and musical performance. Also in the summer is the State Room opening which is from mid-July. I've done this before and the rooms and areas you see are simply stunning. You can find out more about this in the link below.
Address: Buckingham Palace SW1A 1AA
Tickets and more info: royalcollection.org.uk/visit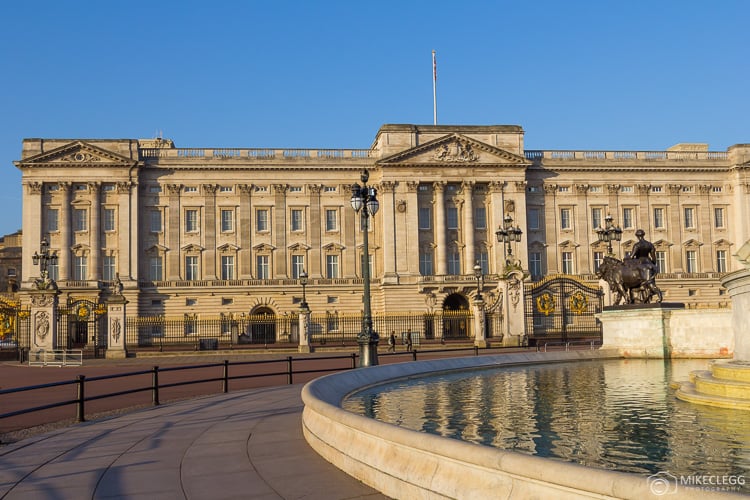 Tower Bridge
Another not to be missed attraction would be Tower Bridge which is probably the most famous historical bridge in the world. The bridge is still in use and at certain times of day you will see the middle section raise and let tall boats go past. Tower Bridge also gets lit up at night which makes for fantastic photo opportunities, as well as romantic walks. There is an exhibition available to visit as well, which involves you heading up the towers to the upper walkway and you'll learn more about how the bridge was built and some of its history.
Address: Tower Bridge Exhibition, Tower Bridge Road, SE1 2UP
Tickets and more info: towerbridge.org.uk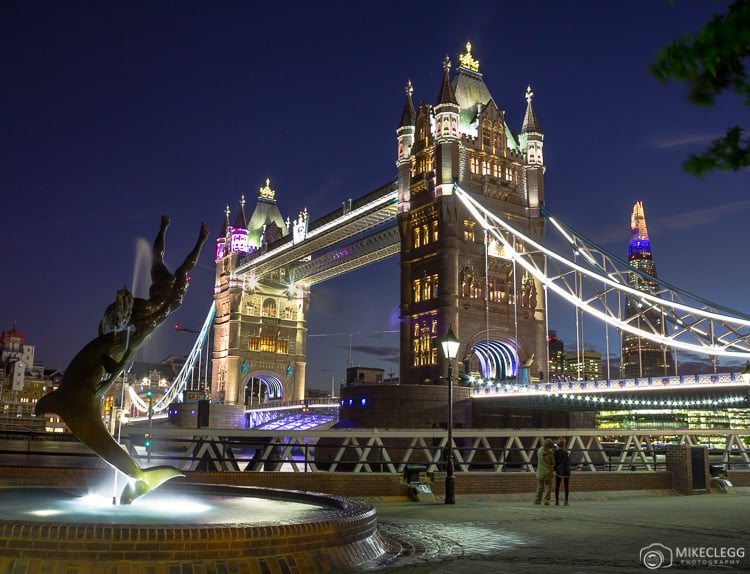 ADVERTISEMENT
CONTINUE READING BELOW
View from the Shard
The Shard is one of the cities newest landmarks and the highest building in the city. The building has an observation deck on the 69th and 72nd floor, which gives you the most incredible views of the city both day and night. If you wanted you could also consider staying at the Shangri-La At The Shard which is also pretty spectacular. You'll find some more information further below on this hotel.
Address: The View from The Shard, Railway Approach, SE1 9SG
Website: theviewfromtheshard.com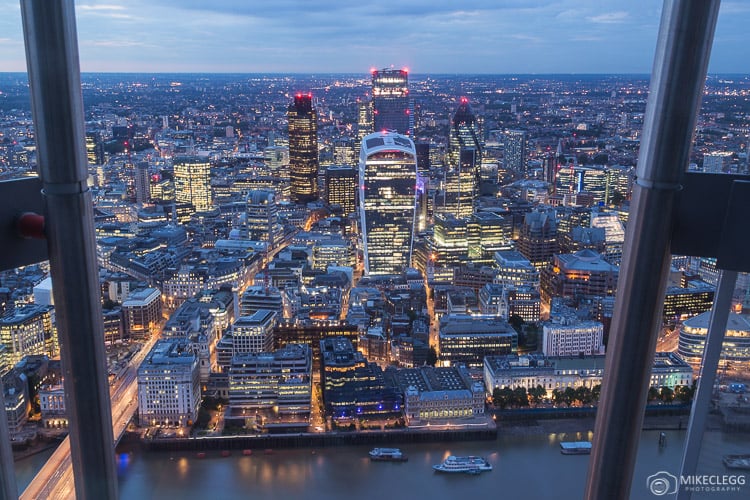 The London Eye
The London Eye provides some of the best views of London and is an attraction that was opened at the turn of the millennium. It's a nice experience taking 30 minutes to go on one rotation, and throughout the entire ride, especially from the highest point at 135 meters, you will get lots of great views and photo opportunities.
Address: The London Eye, Riverside Building, County Hall, Westminster Bridge Road, SE1 7PB
Website:: ondoneye.com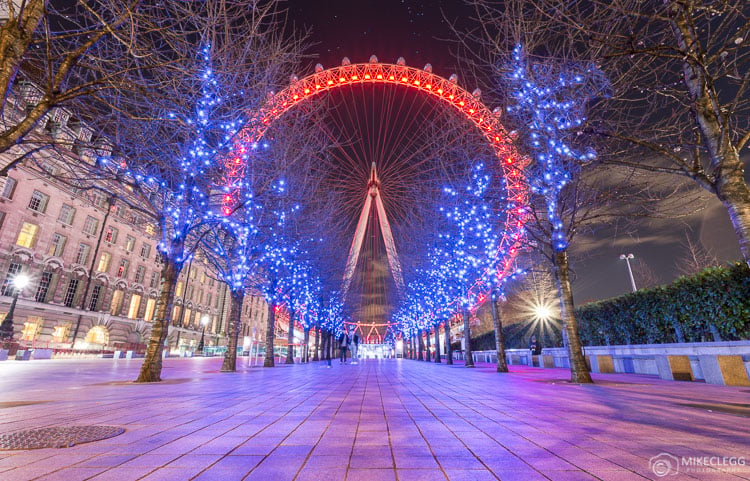 Visit Museums
Most of the museums in London are free to visit. A few of my favourites in the city include The Natural History Museum, The British Museum and for those that love art and paintings head to Tate Modern or The National Gallery. As there are so many museums each with different collections, it's worth checking what interests you most before you visit.
Price: Most museums in London are free to visit, although a few may charge.
Locations: Visit visitlondon.com to find out about museums in London.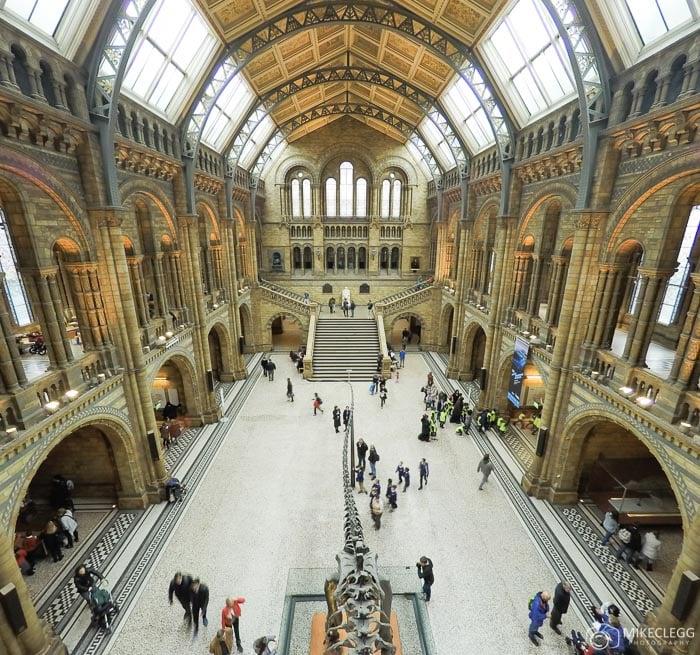 Tours and activities
Below you can see some tours and activities you may be interested in. Click the "More things to do" button for lots more ideas.
Day trips
From London you can easily get to other destinations within England, including beach destinations, national parks, as well as historic cities. Many of these are accessible through a 1-2 hour train. For ideas of places to go head over to 10 Day Trips to Take From London.
More things to do
For more things to see and do read my posts London – 10 Top Things to See and Best Things to See and Do in London as well as London's Tourist Board website: visitlondon.com/things-to-do
---
Places to eat
You'll find endless options for eating in the city, from quirky food markets, high-end restaurants, budget restaurants, fast food joints and good supermarket food. This means you can easily eat on a budget, or go for an extravagant meal. For things to try then read Food You Should Try When Visiting England.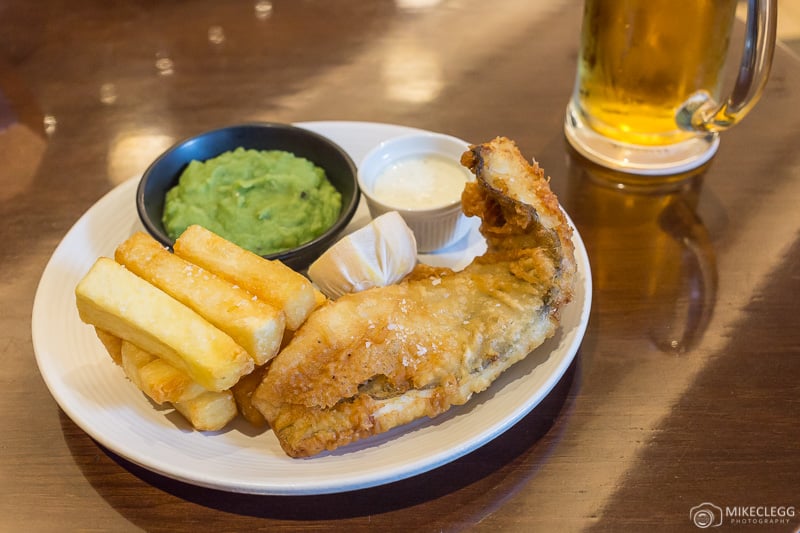 Restaurant suggestions
There are so many good restaurants in London and they are spread out so I'm only giving you a few that really stick in my mind which are below. If you want to visit any then make sure you book a table and in advance if possible.
Clos Maggiore
A very romantic and beautiful restaurant with an extensive wine bar and amazing food! I recommend booking well in advance should you want to visit, although they may be fine during quiet times.
Website: closmaggiore.com
Address: 33 King St, WC2E 8JD
Recommended for: Posh/Romantic/Lunch/Dinner
Prince Albert
This pub is near Notting Hill Station and Portobello Road. At this pub I had the best roast beef dinner I've ever had and would highly recommend visiting.
Website: www.the-prince-albert.co.uk
Address:11 Pembridge Rd, London W11 3HQ
Recommended for:Lunch/Dinner/Casual
Smith and Whistle
This restaurant/bar is slightly posh and located in the Sheraton Grand London Park Lane Hotel. Here I had the best fish and chips I've ever had and you can also get English beer to go with it!
Website: www.starwoodhotels.com/sheraton
Address: Sheraton Grand London Park Lane, Piccadilly, W1J 7BX
Recommended for: Lunch/Dinner/Smart-Casual
---
Cool areas in London
There are several cool areas in London worth visiting which have great food options. Not all are open all week, so check the official websites before you visit.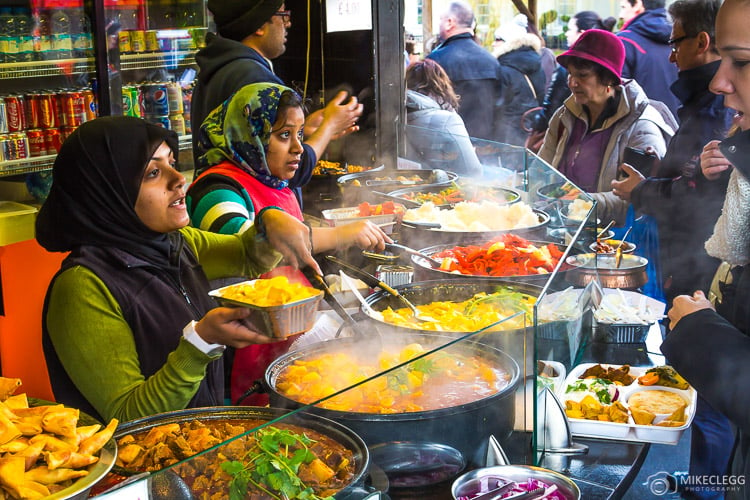 Camden Town Food Market – Camden Food Market is one of the coolest places to go for lunch. As well as having a huge choice of cuisines from all around the world, you'll be in one of London's most diverse and more unusual parts of the city. Website: camdenmarket.com/food-drink
Spitalfields – This is a small market in London's financial/business type district of the city. There are quite a few delicious takeaway stands such as Pilpel (my favourite place for Falafel anywhere), as well as wraps, Asian and other options. Around this area you can also go shopping in the market. Website: spitalfields.co.uk/food-and-drink
Borough Market – This food market is near London Bridge and the Shard. Here you'll be able to eat dishes of various cuisines, as well as buy fresh produce, cakes and international wine and beer. Website: boroughmarket.org.uk
Covent Garden – A vibrant shopping district, with restaurants, pubs, and shops, Covent Garden is awesome for lunch and dinner. As well as a few options within the market itself all around this area are top restaurants, including my favourite restaurant Clos Maggiore. Website: coventgarden.london
---
Places to stay in London
London isn't the cheapest place for hotels and accommodation but if you look around, visit during the right time, and book early you may find some good deals. During my many visits to London, I have stayed in various hostels, apartments, budget hotels and also a couple of luxury hotels. You'll find some suggestions further below.
Hostel – Smart Hyde Park View Hostel (Based on personal experience) – Located close to Notting Hill, this hostel is very cheap and in a good location. The facilities are basic but it's not a bad place to stay to save money.
Hostel – Wombats City Hostel (Based on personal experience) – This hostel is very big and has a huge bar within the building. The hostel is located quite close to Tower Bridge and the River Thames.
Mid-Range – The Mad Hatter Hotel (Based on pictures and reviews) – A beautiful hotel in a great location close to the River Thames, Tate Modern and a short distance from other major attractions. The hotel has received fantastic reviews with an average of 8.7 from 1212 reviews (at time of writing).
Luxury – Shangri-La At The Shard (Based on personal experience) – My favourite hotel in London and one which offers the most unique and wonderful luxury experience in the city. From this hotel you get unbeatable views of the city in all directions as well as first-class service and facilities. Read more: A look inside the Shangri-La At The Shard.
Luxury – Sheraton Grand London Park Lane (Based on personal experience) – Another top hotel to stay in and one which has a stunning lounge for tea and cocktails. This hotel is also located right next to Green Park allowing you to go for nice walks, or easily visit Buckingham Palace during your stay. Read more: A Look inside the Sheraton Grand London Park Lane
For more beautiful options visit 10 Beautiful Luxury Hotels in London or use the map below.
How to find accommodation in London
To help you find top accommodation in London then you can use the map below. The pointer on the map is a very central location that allows you to walk to major attractions including Buckingham Palace, the House of Parliament, Oxford Street and many more places. You can also zoom out to expand your search.
You can go to most major hotel and accommodations booking sites to find more options and use filters as another way of searching.
---
Getting around London
To/from the airport
The main way people arrive in London is by air. There are four main airports around the city, almost on four corners. These are Gatwick, Heathrow, Luton and Stansted Airport. As well as these four main airports there are several others including London Southend and London City.
From the airports, you can then get the national rail train into the city, buses, hire a car, or a transfer with your hotel. If you're travelling into or from Heathrow then you could also get the Elizabeth Line (Crossrail) which offers fast connections into the city.
You can also arrive from Europe via the Eurostar and by FlixBus on certain routes.
Within the city
The public transport system in London consists of the underground subway (also called the Tube), buses, a London Overground Network and also DLR services. If you plan to travel around a lot, then you'd be best to get an Oyster Card from a TFL Tube station. If you don't want to use an Oyster Card you can also pay as you go, get travel cards, or use your bank cards. You may also want to consider getting a London Pass which can provide access to public transport.
The subway is split into zones and the more zones you travel through the more you pay. There are also off-peak and peak fare prices with peak time being 6:30-9:29 and 16:00 to 18:59 from Monday to Friday. When using Oyster or bank cards there is a daily cap, such as for zone 1 you will only be charged up to a certain amount each day no matter how much you travel.
For more information on the London transport system visit: tfl.gov.uk
To see the London transport map head to tfl.gov.uk/maps (Click on Tube and Rail Maps for the Subway)
As well as the main London transport system you could use Taxis (Black Cabs), Uber and City Bikes to get around the city.
Read more about transport in London and getting around the city.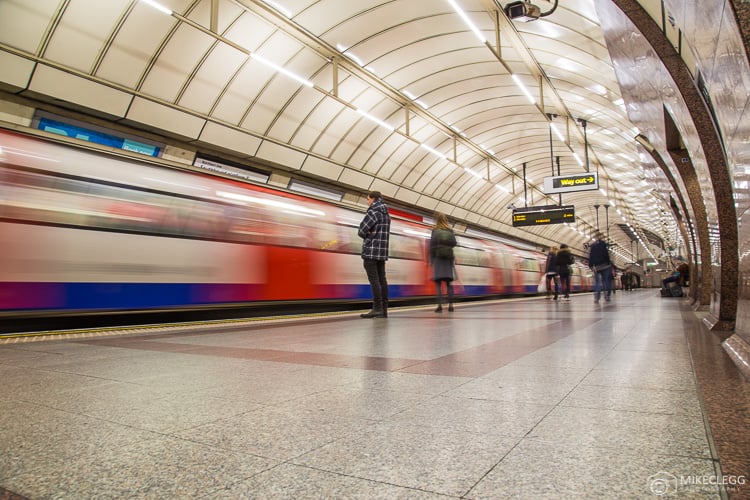 ---
London destination tips
Here are a few general tips for visiting London:
Use an Oyster Card for getting around on the subway.
Makes sure you always tap in and out when using Oyster and bank cards on the subway. All stations will have Oyster Card machines. If you don't tap in and out properly you may get charged a lot more by default.
Avoid travelling in rush hour if possible as it can get crazy busy. Rush hour tends to be around 7.30am-9.30am and 16.30-18.30pm.
Especially in the summer always carry a bottle of water around, as it can be easy to get dehydrated, especially on the hot subway.
Research what you want to see before you visit, as you can often walk between many of the main attractions.
Keep an eye on your possessions when out and about. Consider reading: 20 Tips for Keeping you and your Possessions Safe Whilst Travelling
---
London general info
Currency: British Pounds (GBP)
WiFi: Very easy to find. Available at most hotels, many restaurants and attractions and even some public spaces. There is also a "cloud" network that you can register on and get access to throughout the city.
Emergency numbers: Dial 999 for all emergency services
Arrive by air: There are 4 main airports around London
Gatwick Airport (LGW)
Heathrow Airport (LHR)
Luton Airport (LTN)
Stansted Airport (STN)
Arrive by bus or train: As well as flying you can also get the train or the bus. Such as Eurostar

 or 

FlixBus
Language: English
Power supply: In England the plug socket looked like the below and is of type G. A good travel adapter I always carry around is the Skross PRO World Travel Adapter. If you are coming from certain countries you may be a voltage converter. Visit worldstandards.eu to see what they suggest.

UK plug socket
---
London photography tips
London is full of awesome Instagram and photography spots. To get some of the best pictures read the tips below and also head to my ultimate photography tips guide.
Head out early to avoid the crowds.
Use HDR (bracketed shot) and take pictures around the blue hour to get great shots of Piccadilly Circus.
Use an ND filter for taking photographs from across the Thames and during sunset for an amazing effect.
When it's overcast and you are taking pictures of streets then add a bit of exposure compensation to brighten up the subject.
Try getting the iconic Big Ben and buses going past at night using a tripod and long exposure.
Head up the Shard, The Sky Garden or London Eye for some of the best views of the city.
Recommended Equipment
| | | |
| --- | --- | --- |
| Canon 6D Professional DSLR | Mefoto Travel Tripod | Canon Compact Camera |
| | | |
---
More resources
Sometimes it helps to take a guidebook on your travels. Below you will find a suggestion that is available on Amazon.
Ready to book? Search for:
---
Related Articles