London is one of the best cities in the world to live, but as per many cities throughout the world, it comes with both pros and cons. In this post you'll find out what many of those things are.
Here are the pros and cons of living in London.
– Pros of Living in London –
Job opportunities
London is full of jobs and can be a great place to develop your career, or even start a new one. To get jobs you can search online, look in newspapers, walk in, or apply through recruitment agencies. Recruitment agencies are big in London and you'll find a huge number of these throughout the city. They often advertise jobs on sites such as LinkedIn, Indeed and Reed (to name a few sites).
Lots of housing
There are heaps of housing options all throughout London and it's very easy to find a place. You can find your own independent place such as through estate agents, or what a lot of people do is stay in a house share where you basically find a spare room. You can find such places on Gumtree and Spareroom.
If you do move to London be careful of scams. Such as don't transfer money to landlords you've never met, who say they need to see your finances before you apply. Read Gumtree's tips for safely finding a place to live.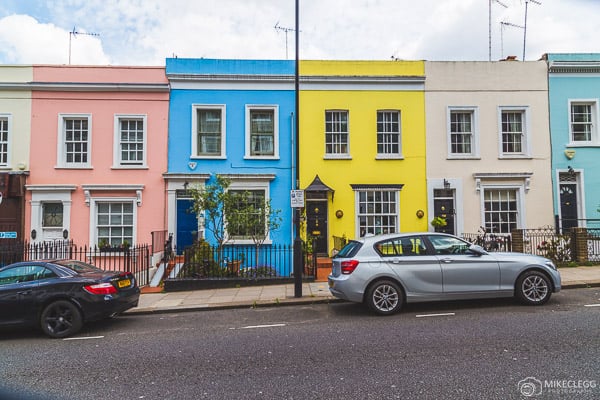 International travel connections
I often refer to London as one of the hubs of the world. This is due to the huge number of flight connections to destinations all around the world. As well as this you'll find cheap flights to places all around Europe. These are available through budget airlines such as easyJet, Ryanair, Eurowings, Wizz Air and many others.
The Tube, buses and London Overground
Although this also has its cons (see further down), the Tube, buses and London Overground is vast and provides great connections all throughout the city. This means that you can live almost anywhere and won't have too much trouble getting in and around the city.
Lots to see and do
Throughout London, you'll find a huge number of things to see and do. Such that anyone should be able to find something that takes their fancy. Including events, festivals, meetups, nightlife and also plenty of free things to do.
If you do get bored or fancy something different, then it's also not that hard to jump on a train or bus and head out of the city. See 10 Day Trips to Take From London for ideas.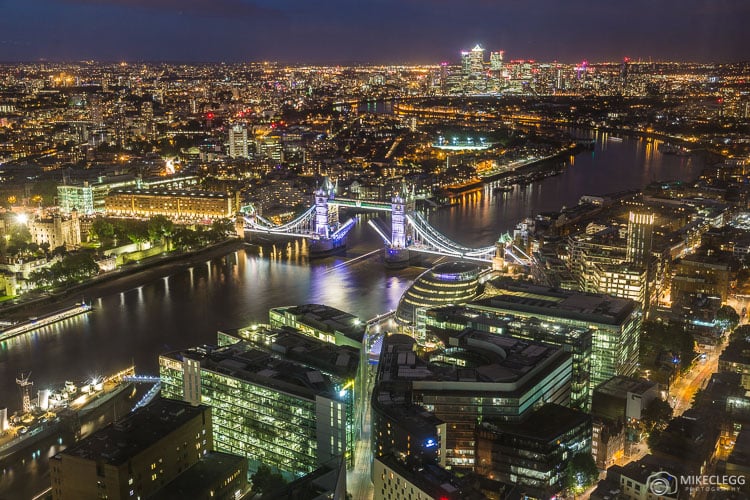 Extremely photogenic
For those photographers out there you'll find London one of the most photogenic cities in Europe. It comes packed with fantastic Instagram and Photography spots all throughout the city. From landmarks, beautiful streets, incredible interiors and awesome viewpoints. If you're into Instagram you'll also find lots of top photographers who often meet up for photo walks.
Free healthcare
A benefit that we Brits take for granted is the free health care that we get. In many countries around the world, you have to pay for health insurance or other means to get access to healthcare.
It's worth noting that technically when living and working in England you will be paying for it through your tax and national insurance contributions. This comes out of your salary every month. So it's not entirely free (depending on how you think of it).
Great food options
London is great for food and you'll find options that suit all budgets. From restaurants, high-quality fast food, markets, through to cheap meal deals in grocery stores. There is also tons of competition which helps make businesses keep the prices low. This makes it easy to live in London when on a budget and also makes it easy to eat healthily.
ADVERTISEMENT
CONTINUE READING BELOW
---
Cons of Living in London
Expensive
As you can expect London is an extremely expensive city to live in. For accommodation, you'll be looking at spending at least £500 for a bedroom in a shared house and that probably won't include bills. As well as this you'll find TFL (Transport for London) eats your money when you use the Tube. For example, my Zone 1-4 travel card costs £188 per month. Whilst in Vienna a monthly travel card only costs €51 which is a huge difference.
Long commutes
A lot of people living in London end up living far from where they work. This is because they often work quite central in the city, but live a bit out. Since I've lived in London in three different locations (Shepherd's Bush), Wood Green and Welling), I've had commutes from 45 minutes to one hour thirty each way.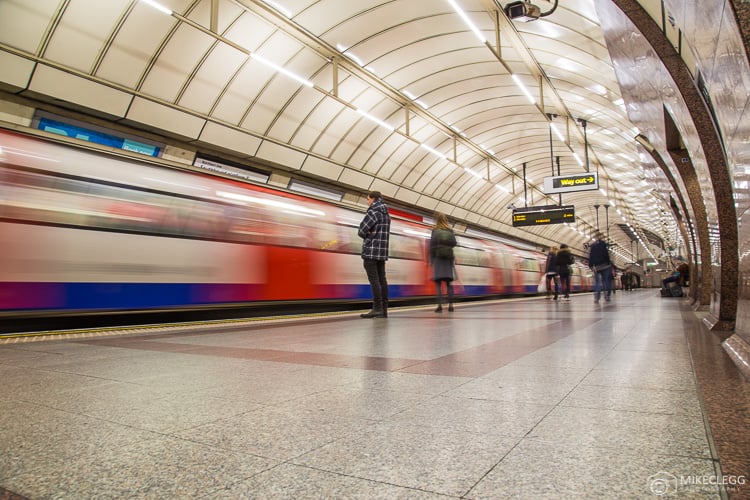 Delays, delays, delays
TFL as well as being expensive is notoriously bad for having delays and network problems. They are constantly investing money into the system to maintain existing infrastructure and also build new lines, but if you are living in London it won't be uncommon for there to be severe delays on a few lines at least a few times a week. And in peak hour too! This can be extremely frustrating and after living in other major cities including Vienna and Toronto it makes you wonder what TFL is doing with all our money.
Busy
If you are wanting a quiet city to live in, then London definitely isn't that. Especially around peak time, you'll find huge amounts of people on transport, in stations, and even on the streets. It can also be pretty darn busy around tourist attractions most of the time.
So if you decide to live in London be prepared to have your patience tested and become tolerant of the people around you.
Safety
I wouldn't refer to London as the safest city and it has unfortunately been subject to terrorist attacks in the past. As well as the threat of terrorism there can be a fair bit of street crime. Many people who live in London for long enough will probably have something happen at least once, although it will likely be minor. For example, me and some friends have had our phones snatched out our hands, and I also know a few people who've had their bags nicked from under their tables when at bars or restaurants.
Saying that I wouldn't let this put you off. You'll see plenty of police all around the city and if there is a major incident they do tend to have it under control pretty quick. My thinking as a London resident is that the chances of being in the wrong place at the wrong time is unlikely and you also can't live in fear of something happening.
You can also be careful and avoid street crime by following my tips to protect you and your belongings.
The weather
London and England, in general, is known for not having the best weather. Probably for the best part of the year you'll find grey overcast skies, and when the sun does come out you'll find all the locals rushing outside to make the most of it. However, based on the awesome travel connections you can easily jump on a cheap flight to the Mediterranean to capture the sun.
---
ADVERTISEMENT
CONTINUE READING BELOW
Summary
London as a place to live has lots of pros and cons. As someone who has lived in London for many years, I would definitely recommend living there at least once.