Winter may not be everyone's favourite season, but it can be a great time for photography. Capturing incredible pictures though can be a challenge in itself as you'll find technical (and natural) challenges. To help you capture the best shots here are our tips and ideas to help you take better pictures during the winter months.
Ideas for Winter Photography
Head out when there's snow
It should go without saying – capturing pictures with snow in the winter is a must. Snow is something which many destinations don't see a lot of, so we'd recommend getting out to enjoy it and using it in your photography whenever there's such an opportunity.
If you don't usually get snow where you live, then do some research in advance and plan a trip around the times when snow is most likely. This can include places such as Russia, Canada, Sweden, Finland, Norway to name a few places where snow is common during the winter months.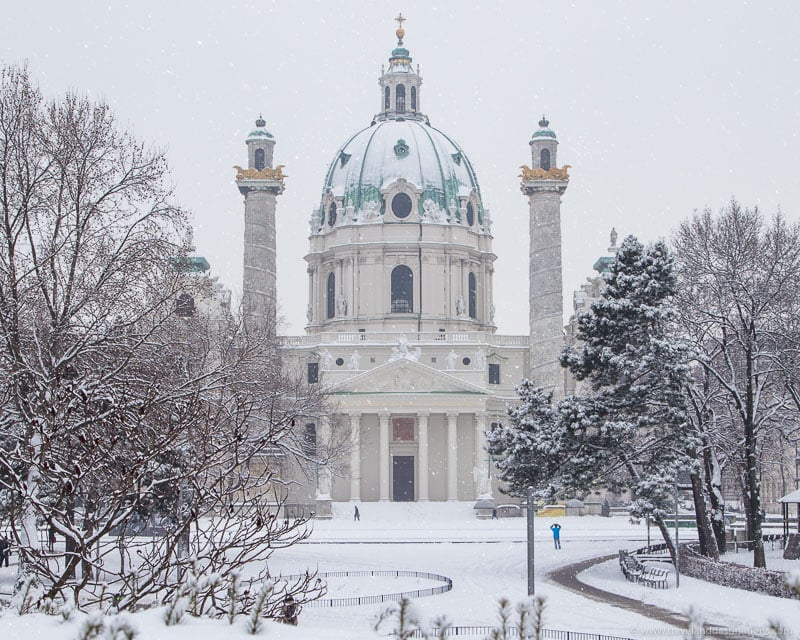 Capture snowy rooftops
As well as simply being out capturing snowy images it's also worth getting high up after the snow has fallen and then taking images of snow-covered cityscapes. These types of images can be very popular on Instagram too. If time is on your side then also try and capture snowy cityscape images both during the day and at night so you have a few different versions to use.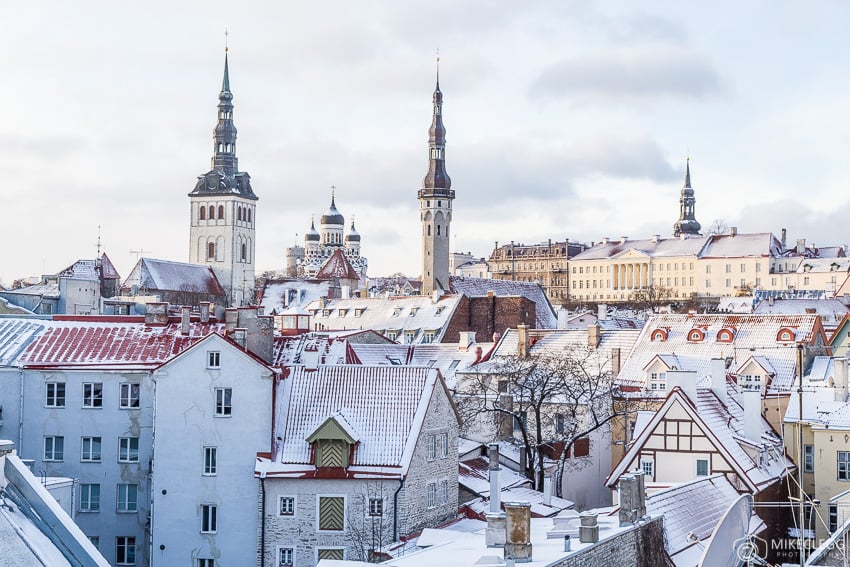 Use bright clothes/objects for contrast
Use bright clothing such as red jackets to show contrast against the snow and surrounding landscapes. As well as people and clothing you can also use objects such as red trams which are found in some cities, or similar vehicles and objects with bright colours and which contrast well against winter landscapes or the urban environment.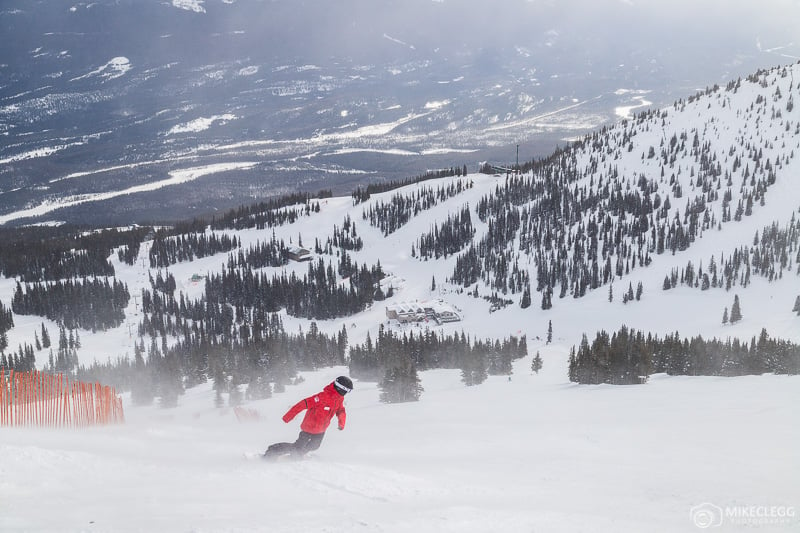 Capture images frozen in time
One thing we love about winter is when you see natural elements frozen in time. Such as waterfalls, lakes and other natural elements. Below is an image of a waterfall that has frozen during the winter and as a result creates a cool and surreal image. Depending on where you are located, or where you're travelling too, then keep a lookout for places like this that you could visit and take pictures of.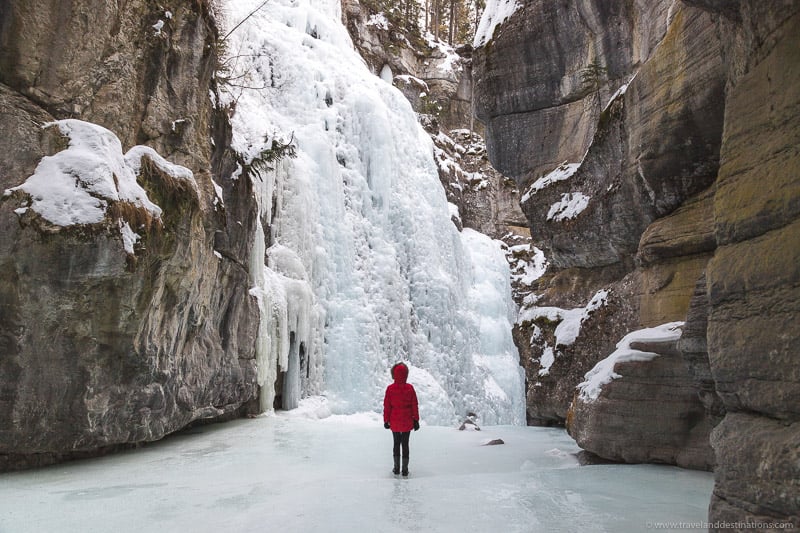 ADVERTISEMENT
CONTINUE READING BELOW
Take pictures of common places with a winter touch
Taking pictures of common or popular non-winter places can be fascinating to look at when covered in ice and snow. Such as the scene below of a popular summer beach in Toronto which during the winter after snow will have a completely different look and feel.
Capture winter scenes and atmospheres
Common winter activities and scenes might include ice skating rinks, Christmas markets and ski images to name a few things. We'd recommend taking advantage of these opportunities to get photographs during the winter and also to capture the atmosphere. These types of images are great for sharing on Instagram and are especially popular on travel accounts.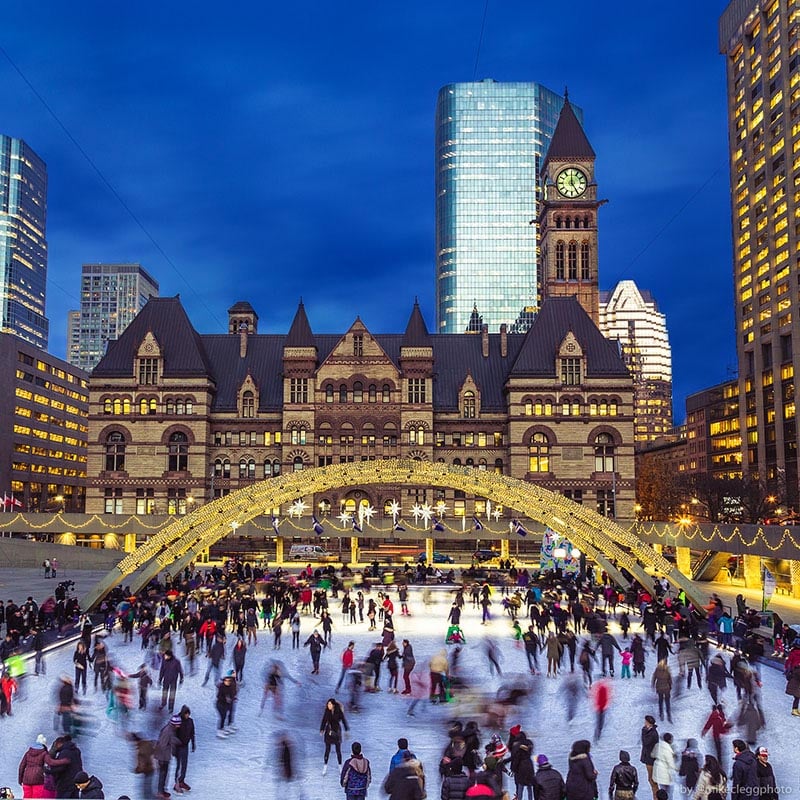 Capture skylines and frozen lakes
If you live in or visit a place which has a lake or another water feature and it freezes during the winter then be sure to head out to take photographs. These types of scenes can be even more special around sunrise and sunset. Sometimes you may also get wonderful reflections too.
If you're travelling then capturing such images might take a little research prior to your visit to find the best locations to take your photos. See our tips on how to plan and capture the best images when you travel.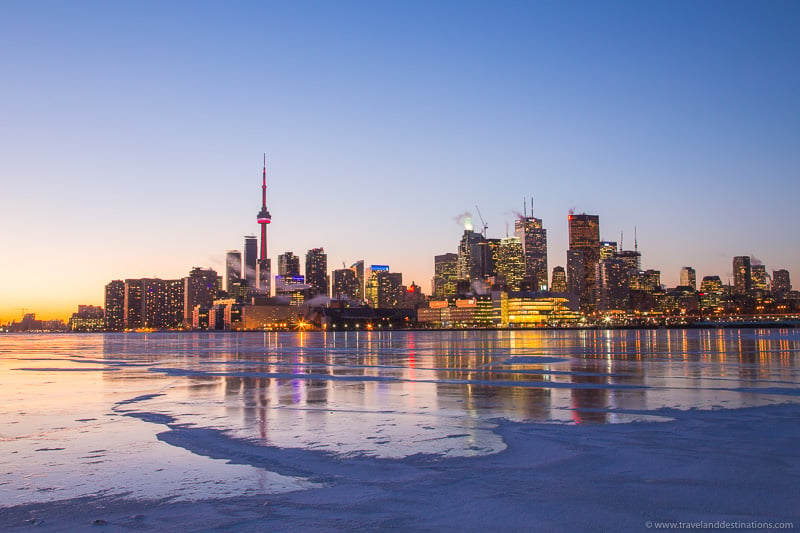 Capture aerial images of nature and landscapes
Aerial views can be a fantastic way to show a destination or winter landscape. Sometimes these might involve hiking to a vantage point, or using a drone to take pictures. It's worth doing your research before arriving at a destination to find the best places to take photographs as sometimes during the winter you'll have less time before it gets dark and places can also be harder to get to.
Use fog for atmosphere
Occasionally during the winter you might find misty and foggy mornings which can really add a cool effect to your images. Such as having trees, church spires or other interesting objects appearing amongst the cold environment. Be sure to take pictures during this time for a unique image.
Take advantage of late sunrise and early sunsets
In many destinations the number of daylight hours can be shorter during the winter. Although this has the downside of a shorter amount of time with light it does have the benefit that you don't have to get up super early for sunrise shoots, or staying out really late for sunset. Of course during the winter it might be cloudy and overcast with no colours or beautiful light, therefore we'd recommend keeping an eye on the forecast. To check the times of sunrise and sunset we recommend timeanddate.com/sun or an app such as Photopills.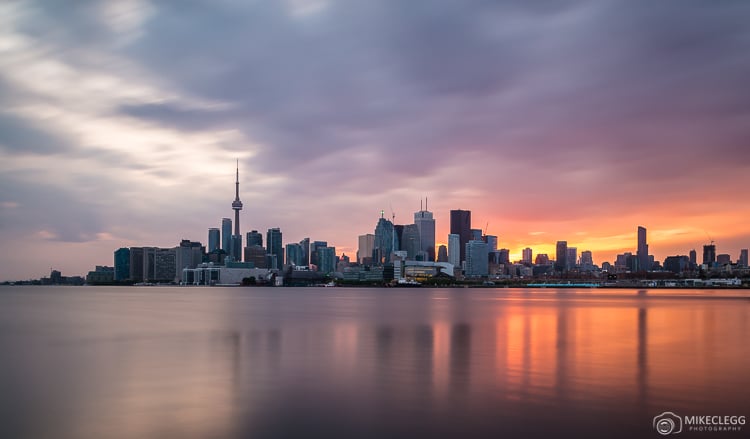 Capture the northern lights
In some destinations, it is also possible to see the northern lights which is an incredible natural effect caused by gaseous particles in the atmosphere reacting with charged particles emitted by the sun. The northern lights are visible closer to the north and south poles and have the names Aurora Borealis and Aurora Australis. Popular destinations to see the lights includes Canada, Norway, Alaska and Finland.
Take pictures of details
The details of winter can be interesting to see, such as frozen objects or uncommon scenes mixed in the snow. Such as below which is a common and bright red maple leaf in Canada which you often wouldn't find during the winter months.
Capture animals and nature
Animals in the wild during the winter can make for great pictures. Such as seeing how they cope with the elements. As well as wild animals it can also be fun to capture pictures of dogs and pets and seeing them play and react to the snow.
ADVERTISEMENT
CONTINUE READING BELOW
---
Tips for Winter Photography
Here are a few more general tips when taking winter photographs.
Watch your white balance
The light during the winter can sometimes make it slightly challenging with your white balance (how warm or cold the image looks). As a result you may sometimes find your images appear too warm when actually you might want a more colder look. A few things you can do to counter this is to adjust your white balance or use a custom setting to lower your white balance to your desired look. Of course if you are taking pictures in raw then you can always adjust this later during editing. This is also possible even if you don't shoot raw although sometimes the colours can still look a little strange.
Careful of your battery life
When outside in low temperatures you can find your camera battery life doesn't last quite as long as normal. This can be very frustrating such as if you only have one battery and are out all day. A few ways to make your battery last longer includes putting the battery in an inside pocket close to your body and also making sure it's fully charged prior to heading out. But if possible we'd highly recommend taking additional batteries with you when out taking photographs in the cold.
Careful of branches in nature photographs
During the winter most trees would have shed their leaves and as a result this can be quite messy in photos. This is more of an issue if you're taking pictures and the trees are close and there's also no snow on them. You can avoid this by not getting too close to the trees, or by using a wide aperture lens when taking portrait images.
Use the overcast light to your advantage
A benefit of the winter if that you may get gloomy overcast days. Despite this not being the most pretty light to work with, it is actually great for taking portrait type images. This is because the light should be a lot more even and balanced – therefore reducing shadows and harsh light in your photographs.
Use presets to add cool effects
Another way you could enhance your winter images is to add presets, overlays or Photoshop actions to your pictures. These might add cool effects such as falling snow, or icy overlays to your images. We'd recommend trying to have a balance on how much of an artificial effect you add to your image though, such as a bit of falling snow might look realistic, but too much may make people think it doesn't look real. It really depends on your end use of the image though.
ADVERTISEMENT
CONTINUE READING BELOW
---
Summary
Although winter photography may not be for everyone we'd definitely recommend making the most of this season to see what cool images you can capture. From snow-covered landscapes to icy cityscapes – good luck!
Related Articles