Many people like to come back from a trip with great pictures. These might be of you in the photo, such as selfies, or more destination pictures that you could print to display at home, or share with your friends and followers on social media. Some destinations are incredibly easy to photography, and it's unlikely you'll miss any of the best spots, whilst others need a bit more research. Here are all the ways to find the best photo spots and inspiration when you travel.
1. Search for photo articles on Google
To start with look on Google and you'll often find heaps of awesome posts telling you the best spots for photography for your destination. Simply search "Best photography spots in [destination]" and you should get lots of good results. However, if you're visiting a more obscure and lesser-visited destination then you may find fewer articles.
2. Look at postcards
Another great way to find photo spots when you travel is by looking at postcards in shops. These will often be outside local gift shops which will be littered around major tourist attractions and in the centre of cities.
3. Look at photo calendars
Head into shops and look at calendars. These will have many of the classic shots of your destination and are high quality, meaning they are great for inspiration and to give you ideas.
ADVERTISEMENT
CONTINUE READING BELOW
4. Get ideas from Instagram
Instagram is a fantastic way to get ideas for where to take photographs when you travel. Check out local photographers, hashtags, or filter by the location and you should see some amazing photographs. Of course the intention of getting inspiration and ideas on photo spots isn't about copying other photographers, rather to get ideas and then create your own unique version.
5. Look in travel books
Travel books, in particular of the destination, are great for getting ideas on where to take photos. So before you travel pop into a bookstore, or visit your local library and spend some time looking and doing your research. Another option is to buy a book which you could then take with you.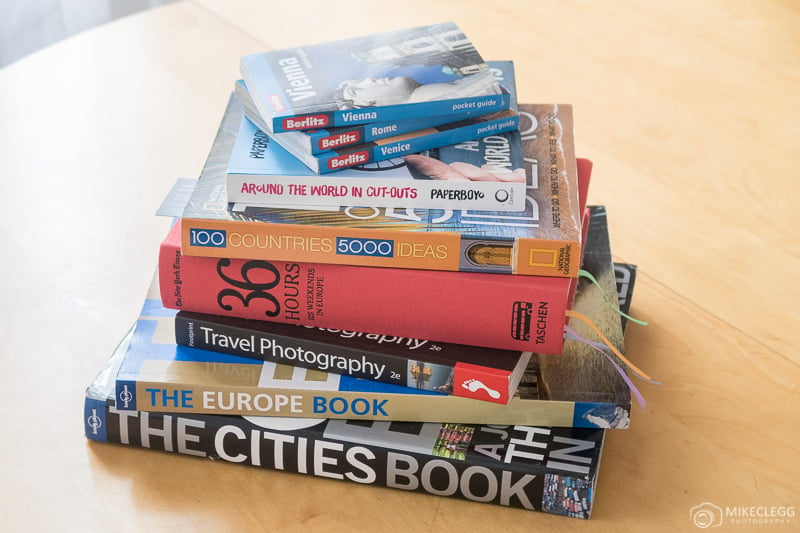 6. Ask locals
Locals can sometimes know incredible photo spots, and these might be of lesser-known locations. You could ask in your hotel, in restaurants, shops, or just any other local that you spark up a conversation with. Sometimes if you do a city tour the guide might be able to also give you some great ideas.
ADVERTISEMENT
CONTINUE READING BELOW
7. Look on Google Earth/Google maps
Google Maps and Google Earth can be great tools to find places to capture your shots. Do some research before arrive and look out for parks, hills and other vantage points. It's also worth saving spots on your map so that you can refer to them once you're at your destination.
8. Look on Stock sites
Finally, consider looking on stock photo websites. These will often be some of the highest quality photographs of that destination and should give you plenty of inspiration for your upcoming trip.
Related Articles