There is nothing better in the world that ditching your job and responsibilities (whether it's for a week or a year) and setting off into the sunset with your partner for a romantic adventure.
If you're in search of the perfect tropical haven — complete with sun-kissed golden sand, swaying palm trees and turquoise waters — then you've come to the right place. We've gathered five of the best destination travel spots that are perfect for couples seeking some tropical bliss.
So whether you're nature lovers, the type of couple who wants to relax, or you're in search of a new adventure, we've got you covered. Read on for travel inspiration that will have you packing your bags in anticipation…
---
1. Barbados: for adventure couples
Famed for its crystal-clear azure waters and powdery white sand, Barbados truly is a tropical haven for couples. And if you're the type of pair who loves adventuring, Barbados has it all: all of the water sports you could possibly desire, from surfing to scuba-diving to jet-skiing.
Couples with a love of all things aqua will love the opportunities to swim peacefully with turtles, explore mysterious shipwrecks and even take part in a submarine tour. Head further inland and you can hike a tropical trail, join an island safari tour to meet some monkeys, or visit Harrison's Cave (a network of huge underground caverns, containing stalactites, stalagmites, and even waterfalls and lakes).
Once you're done with a long day of adventuring around the beautiful Bajan coastline and landscape, you can settle down for a romantic evening of alfresco dining. Whether you pack your own picnic from exotic local produce or dine out at the many excellent restaurants, sampling some delicious Caribbean cuisine is a must.
2. Costa Rica: for the wildlife seekers
If you and your significant other spend your travel time seeking out wildlife, then you'll fall in love with the tropical paradise that is Costa Rica.
The biodiversity of this small but mighty Central American country is quite extraordinary; a hugely varied landscape — ranging from golden beaches and humid rainforests to majestic volcanoes and misty valleys — provides a home to some amazing flora and fauna.
Make your own rainforest adventure and book into a canopy tour or nature hike; keep your eyes peeled and you'll gasp out loud when you spot tree frogs, capuchin monkeys, slow-moving sloths, scarlet macaws and tapirs.
And off the shorelines of Costa Rica's countless beautiful beaches, you can see even more native wildlife. Explore tide pools for crabs and colourful fish, or pick up a mask and dive into warm, clear water lapping at your toes. Whether you're into snorkelling in the shallows or scuba-diving around coral reefs, the wondrously rich waters will blow your mind. Dive deeper and you might even be fortunate enough to see sea turtles, enormous (but gentle) whale sharks and majestic manta rays.
TIP
Take an
underwater camera
to capture some incredible moments that you and your partner will never forget.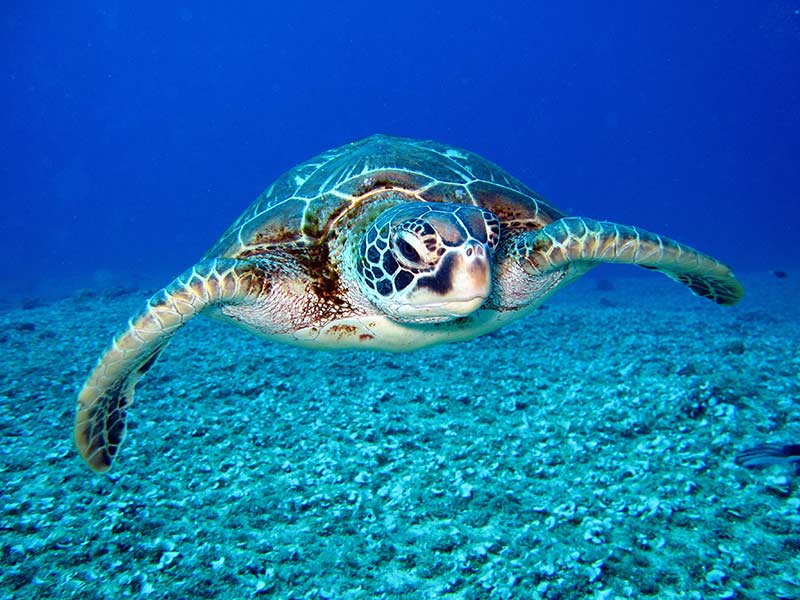 ADVERTISEMENT
CONTINUE READING BELOW
3. Bali: for the loved-up
This stunning Indonesian island is the perfect tropical haven for loved-up couples; if you're looking for the ultimate honeymoon destination or you just want to escape the world with your partner-in-crime, then Bali is your place.
Here you'll find wild waves and private coves, inviting warm waters, and sun-drenched shores.
Exotic palaces and ancient temples are set against striking natural backdrops, creating stunning scenes you aren't likely to find elsewhere. This is absolutely somewhere you have to go as a couple — is there anything more romantic than watching a spectacular sunset over the sea by an ancient temple?
Bali has something for every type of loved-up couple — whether you want to stay in a luxury resort (such as Padma Resort Ubud), or reconnect with nature at a humble beachside retreat, close to the coral gardens and gentle waves.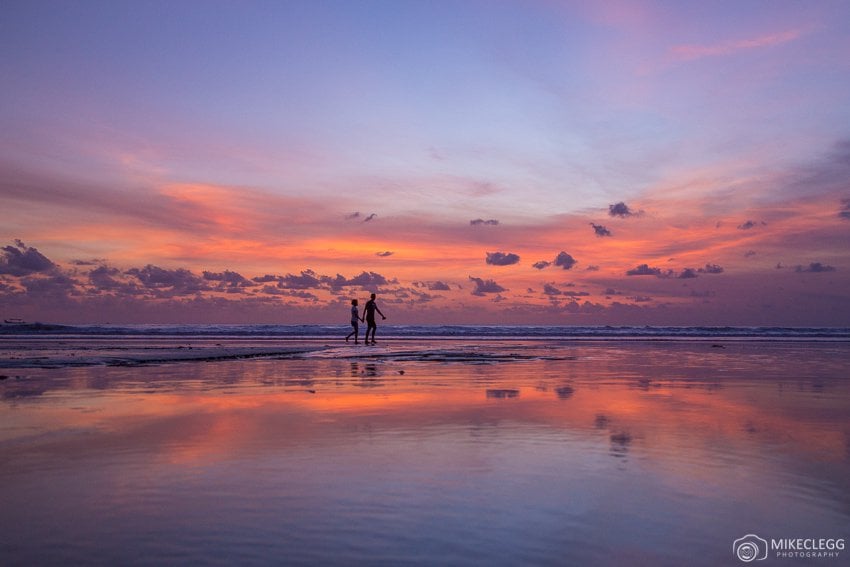 4. Fiji: for the nature lovers
Aside from pristine beaches and brilliant blue waters (under which you'll find colourful reefs and exciting marine life), the interiors of Fiji's 330 tropical islands are luscious and unspoiled.
Fiji is a paradise for nature lovers: full of rich, green tropical forest buzzing with wildlife, trickling streams, dormant volcanoes and picturesque waterfalls. And what better way to acquaint yourself with the islands and share this beautiful experience with your loved one, than to meander through wild forests and tranquil gardens?
There are romantic walks a-plenty on Fiji, and one of our favourites is the Garden of the Sleeping Giant. Nestled in the foothills of the Sabeto Range on Viti Levu (the country's largest island), this calming garden is full of beautiful orchids and peaceful ponds.
If you want to feel more immersed in nature, then head to Taveuni, a tropical haven for nature lovers. Here, you can hike steamy forest trails, swim in the natural pools at the stunning Tavoro Waterfalls, or float down peaceful rivers on a bamboo raft. Divine.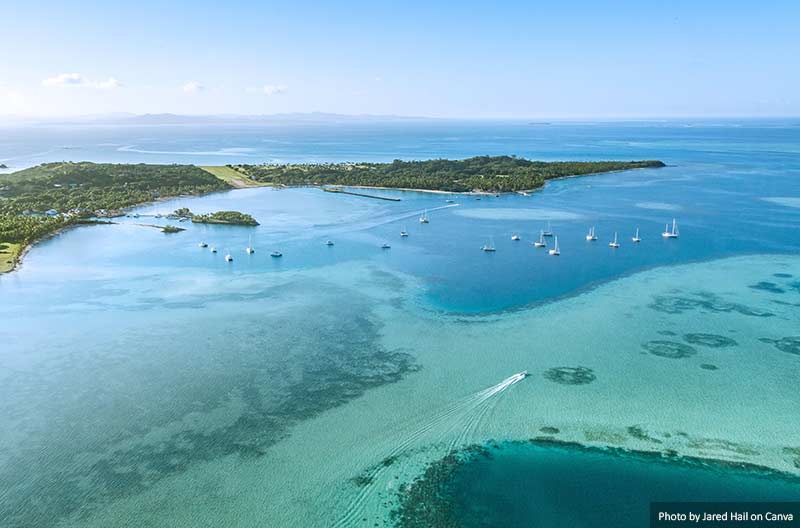 5. Naxos: for the culture-obsessed
If you're searching for a romantic getaway, then you can't go far wrong with a Greek island.
The only issue is that Greece is made up of thousands of islands scattered throughout the Aegean and Ionian seas, each with their own distinct personality, so how do you decide which one to visit?
Although picturesque, islands like Santorini or Mykonos have become popular destinations for tourists; instead, we'd recommend the tranquil yet culture-rich Naxos.
Steeped in centuries of fascinating history, Naxos has plenty to explore — from the cobbled streets of peaceful mountain villages to Venetian mansions to old country churches and ancient Cycladic architecture.
In between exploring, you can relax on gorgeous sandy beaches, watch spectacular sunsets over the Aegean Sea, and live off the abundant local produce — olives, cheeses, figs, and delicious seafood. Trust us, you'll fall in love with Naxos.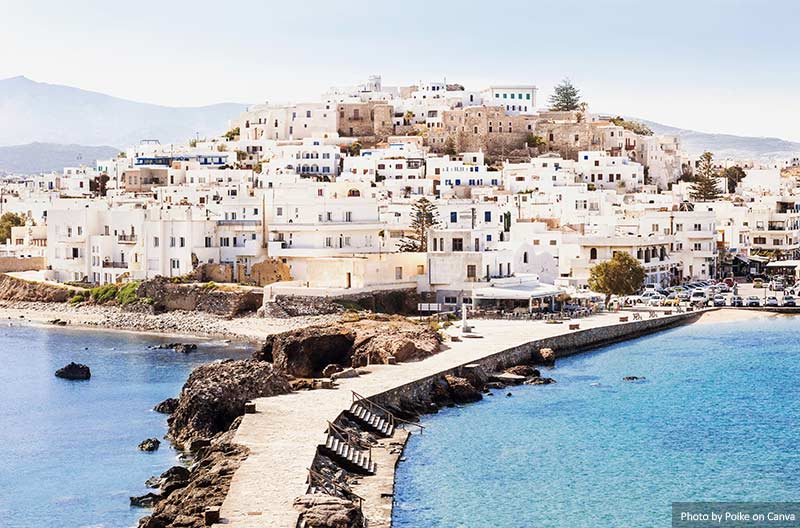 ADVERTISEMENT
CONTINUE READING BELOW
Summary
These tropical havens all have their own distinctive personalities and offer so much to loved-up visitors looking for their own slice of heaven.
So what are you waiting for? Buy those plane tickets and enjoy a romantic trip for two that you'll never forget in one of the beautiful destinations above.
---
Find flights and hotels
Start your search using our form below: