Amsterdam is a beautiful city in Europe and the capital of the Netherlands. The city has 165 canals running through it, with many lined with tall quirky architecture. It's a city that's great to visit for a short city break (or for longer if you like), and a place you should just allow yourself to get lost in and admire. Amsterdam is also a city of bikes with over 50% of locals cycling daily.
In this quick guide to Amsterdam you will find some information on getting around the city, some suggestions of things to do, places to eat, hotel suggestions and various other tips.
---
What to see and do in Amsterdam
Within Amsterdam you'll find 40 parks, a Royal Palace, 44 museums, churches, bars, markets and lots more things to do. However, this post would be very long if I included everything so you'll find a few highlights below. If you're interested in photography you may also like Top Instagram and Photography spots in Amsterdam.
Van Gogh Museum
The Van Gogh Museum holds the largest collection of artwork in the world by famous artist Vincent van Gogh. You'll find a large number of paintings and drawings, get to learn about the artist, and also find other work by various other artists.
Website: vangoghmuseum.nl
Rijksmuseum
For those wanting to learn about Dutch history, then the Rijksmuseum holds a huge collection with around 8000 pieces of artwork and other historical objects on display. These showcase around 800 years of Dutch History.
Website: rijksmuseum.nl
ADVERTISEMENT
CONTINUE READING BELOW
Madame Tussauds
Fantastic and detailed waxworks is what you'll find in Madame Tussauds. I have been to one in London and they are great fun, so if you have the time it's definitely worth checking out. You may get an opportunity to have a picture with your favourite celebrity!
Website: www.madametussauds.com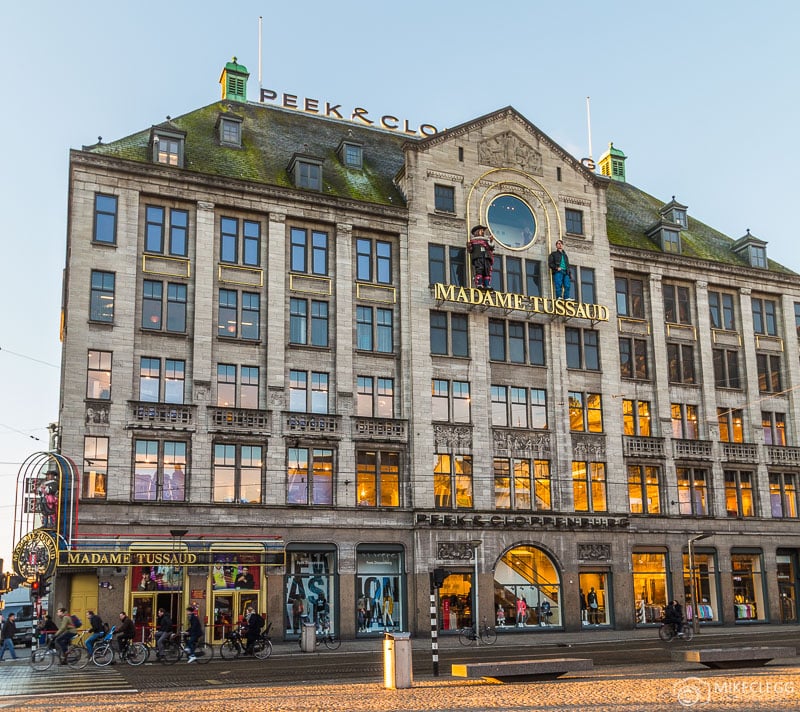 City Boat Tours
A great way to see the city would be to go on a boat tour along the canals where you'll get to see some iconic sites and architecture as well as learn about the city.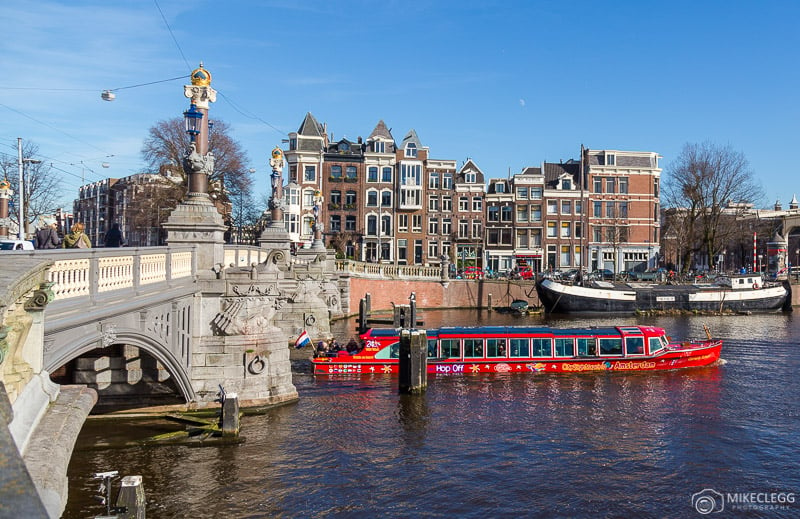 Visit a "Coffee Shop"
For a cultural experience, something that you'll often see in Amsterdam are "coffee shops". These are places where you can legally smoke cannabis, but you are not allowed to then take this out and smoke on the streets. You don't have to smoke, you could always pop inside to see what they are like and also grab a real coffee.
You can read more about the rules of smoking Cannabis here: iamsterdam.com…coffeeshops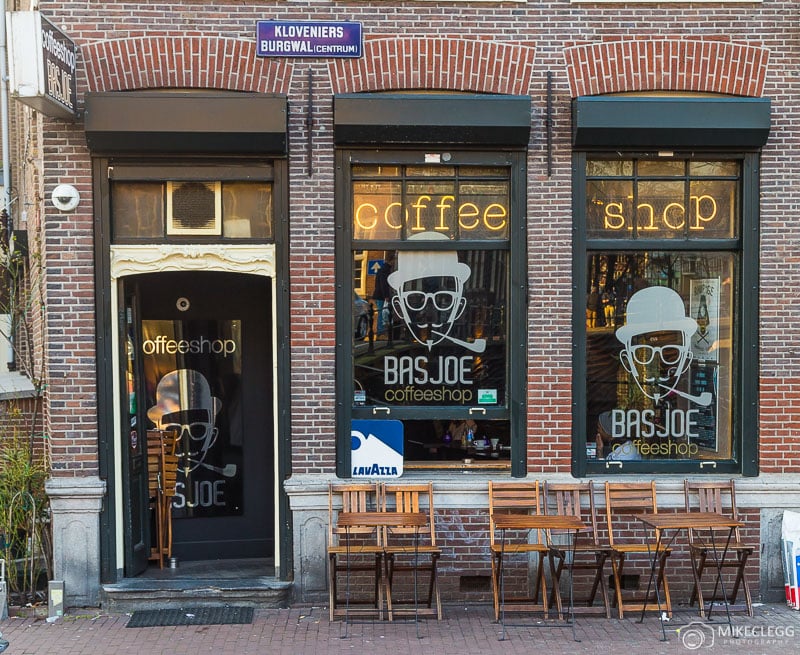 Anne Frank House
This house is where Anne Frank hid from the Nazis during World War II. During my visit I considered going here but the queues were gigantic. It's suggested on their website to buy a ticket online to skip queues.
Website: annefrank.org/en
Tours and activities
See our suggestions of the 10 best tours and activities when visiting Amsterdam. Below are also a few ideas or head to getyourguide.com for more.
More things to do
For more things to see and do head to iamsterdam.com/en/visiting.
---
Eating and drinking
Throughout Amsterdam, you'll find over 1,300 restaurants providing a large range of cuisines. When dining tipping isn't compulsory but it's polite to round up, or if you have exceptional service then I personally would still give a bit extra (such as 5-10%). Below are a few restaurants you could consider.
Betty Blue – One of the most memorable places I ate during my visit was Betty Blue. Me and my girlfriend went there for breakfast and had the most delicious Mexican style wrap with beans, egg, avocado and chilli sauce. It was so delicious we now often make it ourselves.
Address: Snoekjessteeg 1-3, 1011HA | Website: bettyblueamsterdam.nl
La Rive – Highly rated for more upscale and fine dining experience.
Address: Professor Tulpplein 1, 1018 GX | Website: restaurantlarive.nl
Jacketz – For tasty jacket potatoes, a perfect spot for lunch.
Address: Kinkerstraat 56, 1053 DZ | Website: jacketz.nl
De Silveren Spiegel – Serving traditional and high-quality dutch dishes.
Address: Kattengat 4 -6, 1012 SZ | Website: desilverenspiegel.com
Ice Bakery – For those chocolate lovers there is a bakery which sells tons of Nutella style snacks. Perfect for when you have the munchies. You can find these at various spots around the city.
To find other places to eat when you travel read my guide, or start your search on Tripadvisor.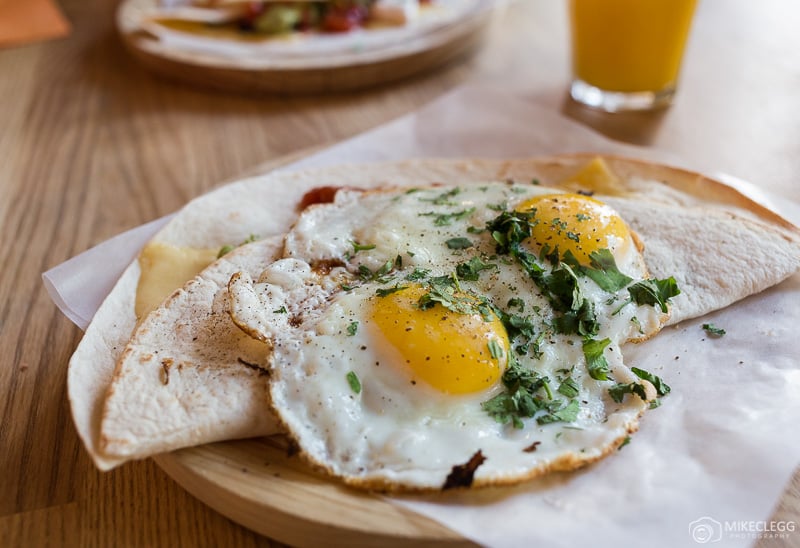 ADVERTISEMENT
CONTINUE READING BELOW
---
Places to stay in Amsterdam
I would recommend staying in the Centrum part of the city as it'll be easy to get around and explore.
During my visit I stayed at Library Hotel which was in a good location close to the Amsterdam Centraal station and near the canals. The hotel wasn't anything special and my room was in the basement so there was no view. Here are some other options.
Luxury hotel: The Toren – A luxury hotel in a great location and with stunning furnishings and design.
Mid-range hotel: BackStage Hotel – A very cool hotel with the decor based on the music industry.
Hostel/Budget: ClinkNOORD Hostel – Close to the city centre and Amsterdam Centraal station, and has a mix of privates rooms and dorms..
For more places have a look on Booking.com.
---
Getting around the city
If you are flying you will arrive via Amsterdam Airport Schiphol which is located just outside the city. From the airport it's cheap, fast, and easy to get into the city by train. For private transfers consider HolidayTaxis.com, local taxis or Uber.
Other ways to arrive to the city includes using trains or buses. A cheap way to arrive internationally is to use a bus service such as FlixBus, which offers connections to many cities.
Once in Amsterdam to get around you could use bikes (like a local), walk, get trams, the subway, or taxis. When I visited I was walking around most of the time. For more information on getting around, to check the transport map and fare prices, visit en.gvb.nl.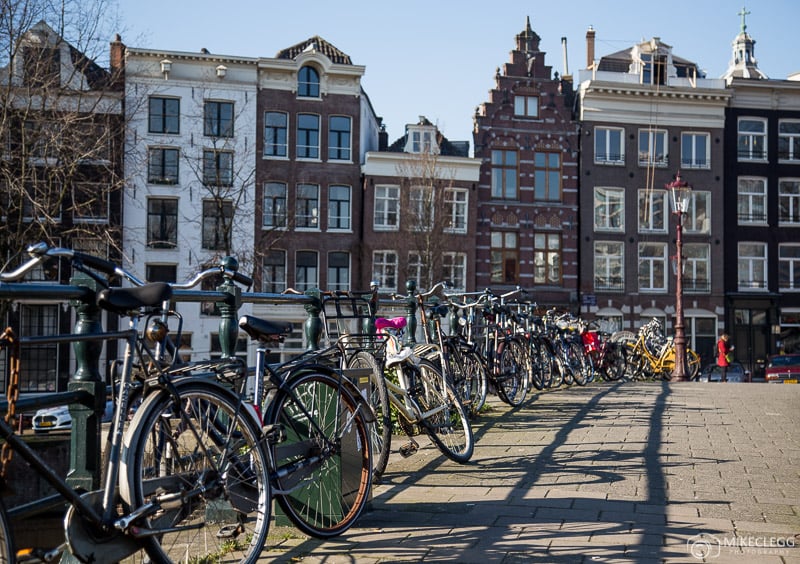 ---
General info and tips for Amsterdam
Here are a few tips for when you visit Amsterdam.
The currency in Amsterdam is euros and you'll find plenty of ATMs throughout the city.
The official language is Dutch, although I found English was totally fine everywhere.
WiFi is easy to find throughout the city.
Dial 112 for fire, police and medical
Head out early to take photographs when the streets and attractions will be quieter.
Visit numbeo.com…Amsterdam to get an idea of the cost of meals and food.
The power supply is 230v- Type F – European – Type C also works. Consider buying a SKROSS World Travel Adapter for when you travel.
---
Extend your trip
Why not make your visit a multiple destination trip. Using a service such as FlixBus or local trains you can easily get to other cities such as London, Paris, Brussels, Cologne, Luxembourg and many more places. For an idea of a trip head to Multi-Destination Trip – London, Paris, Amsterdam.
ADVERTISEMENT
CONTINUE READING BELOW
---
Summary
Amsterdam is a wonderful city to visit and perfect for a city break. Within the city you'll find heaps to do and if you are into photography you will find yourself in one of Europes most photogenic cities.
You may also be interested in other fantastic cities to visit in the Netherlands, or our 1-2 week itinerary.
Related Articles