Amsterdam is a destination like no other – home to an assortment of leaning houses, bright architecture, a fascinating history, and sweet traditional dishes – all held amongst its impressive network of canals.
With an extensive list of things to do in Amsterdam, guided tours can prove to be a valuable tool – helping you to explore and admire the city on a much deeper level.
Are you planning a trip to Amsterdam? Ranging from beloved spots such as the Anne Frank House to the charming villages surrounding the city – here are the top tours and activities to do during your stay.
Many of these tours now include Covid-19 safety measures to protect you and others during the activity.
Please note that tours are fulfilled through our partner GetYourGuide and if you book using our links we get a small commission at no cost to you. This helps us keep this site running and create new content. As sometimes tours and activities do change please remember to check the details when booking.
1. Amsterdam Private Welcome Tour With a Local Guide
You'll be able to appreciate the city of Amsterdam so much more with a local guide by your side. After meeting up with your friendly host, you'll receive a variety of noteworthy tips and tricks to maximise your visit – including the best dining, shopping, and transportation options within the city. This tour ranges from 2-6 hours and you'll find the various options available when booking.
Benefits/Features:
Local tour guide
Customized/tailor-made tour
2-6 hour duration
Start outside your location
Cancel up to 24-hours in advance for a full refund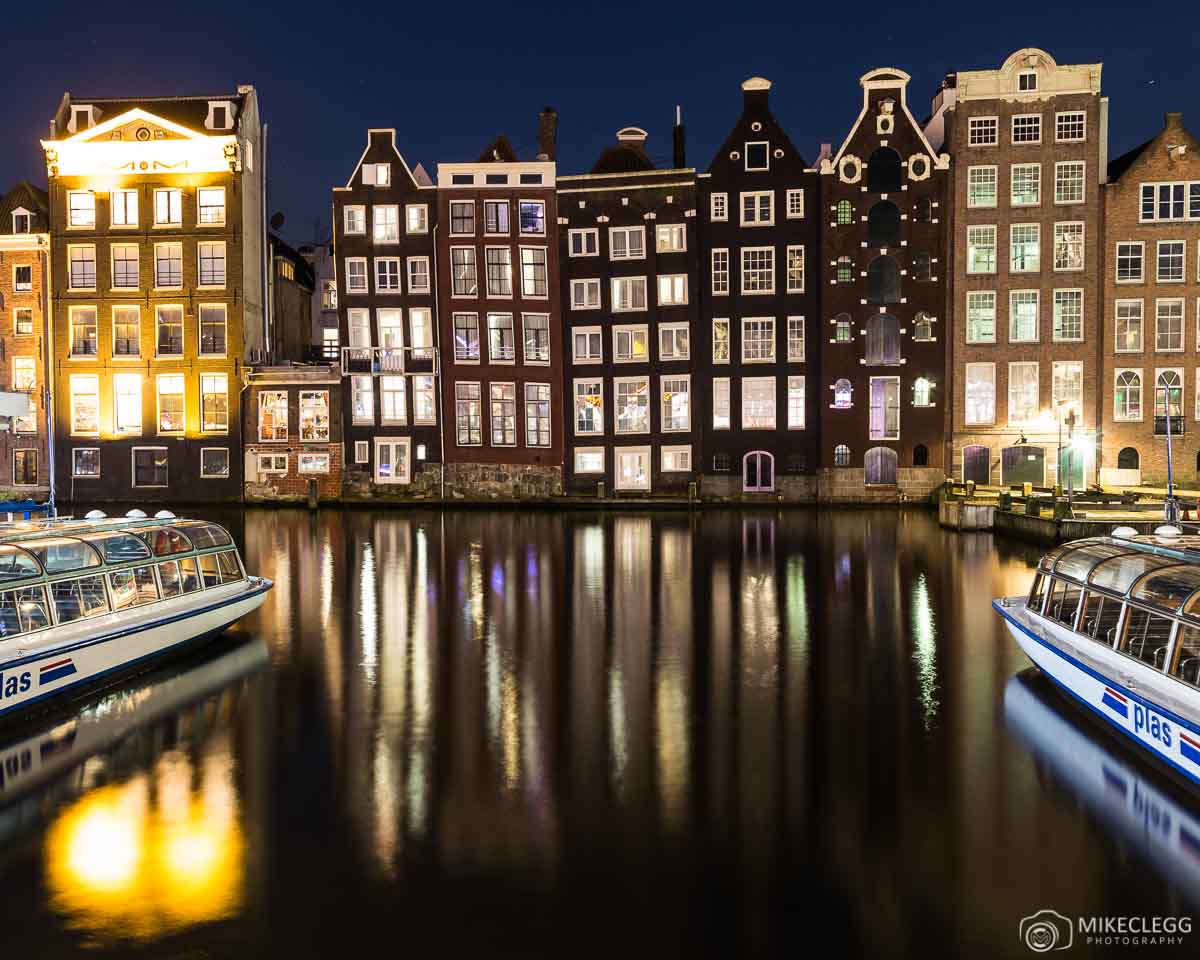 2. City Canal Cruise
A visit to Amsterdam is incomplete without a cruise along the city's iconic canals, making the "City Canal Cruise" experience an absolute must on your itinerary.
The cruise lasts 1 hour and 15 minutes and during which you'll get to admire the city's architecture and plenty of other spectacular sites from the water – such as the Golden Bend, the Overhoeks, the Skinny Bridge and more. Get your camera ready as you'll get plenty of chances to snap away.
Benefits/Features:
75-minute cruise
Audio guide
Cancel up to 24-hours in advance for a full refund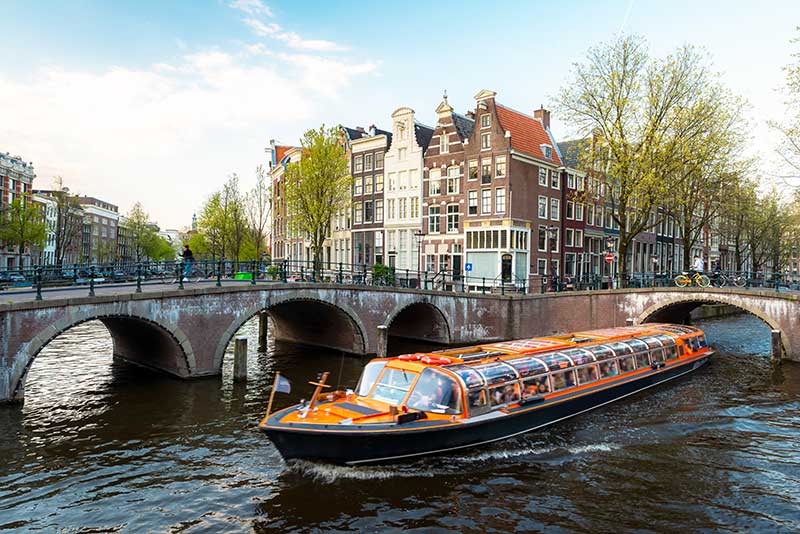 3. Small-Group Bike Tour of Central Amsterdam
A bike tour is a great way to explore the city and see many of Amsterdam's tourist hotspots.
The tour will take you around key spots in the city and through the guide you will learn more about the city and its highlights. Areas that you'll get to explore include the Museum Quarter, Grachtengordel and De Pijp neighbourhood. Attractions you'll get to see include Anne Frank House, A'DAM Tower, Magere Brug (skinny bridge) and Vondelpark.
Benefits/Features:
Guided tour in English or German
Bike and helmet
Bottled water
Small group
4. Volendam, Edam, and Windmills Guided Tour
If you're eager to escape the buzz of the city for a day, consider the "Volendam, Edam, and Windmills Guided Tour".
The tour starts with a short, 20-minute drive to the windmill village of Zaanse Schans. Aside from these enormous structures, the small town also houses traditional architecture, tasty dishes, and entertaining workshops – such as a clog-making demonstration.
Next up is a stop by Edam, where your guide will lead you through the old streets and canals. This will be followed by a visit to a nearby cheese farm, where the famous Edam Cheese is made. Not only will you see how it's created, but you can also expect a taste of both traditional and eccentric flavours.
The last destination of this tour is the coastal fishing town of Volendam – popular for its bustling main street, plenty of shopping opportunities, and dutch houses.
Benefits/Features:
Guided tour
Half-day/ 6-hour duration
Mobile tickets
Full refund when cancelled up to 24-hours in advance
5. Cocktails at Amsterdam's Ice Bar
As the name suggests, the Ice Bar is made almost entirely of ice, 35 tons in fact. This includes the furniture and walls – making it a unique and memorable spot to relax and enjoy freshly made cocktails.
This experience allows you to visit the Ice Bar at a designated time (in exchange for your voucher) and will include 2 complimentary drinks in a glass made of ice.
Benefits/Features:
Welcome cocktail
2 free drinks
Jacket and gloves
45-minute duration
Skip the line ticket
Full refund when cancelled up to 24-hours in advance
6. Red Light District 2-Hour Walking Tour
If you're looking to explore Amsterdam's famous Red Light District but aren't quite sure where to start, this walking tour can be a great way to get your bearings and learn more about this area.
Accompanied by a knowledgeable guide, the 2-hour walking tour will weave you through the streets to show what's around – ranging from jazz clubs and coffee shops to adult theatres.
Some notable sites you may see include the Old Church, the Condomerie, Warmoesstraat, and so much more.
Benefits/Features:
Tour guide
2-hour duration
Mobile tickets
Cancel up to 24-hours in advance for a full refund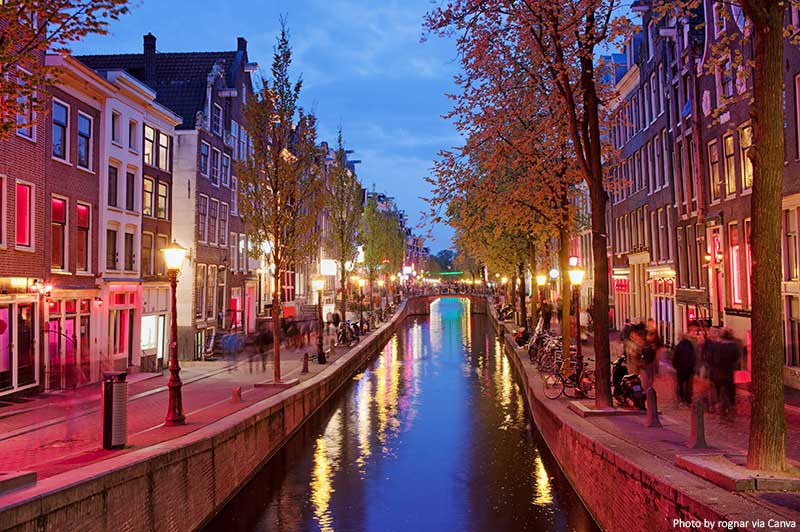 7. Day Trip to Giethoorn
Another great option if you'd like to escape the city for the day is the "Day Trip To Giethoorn" experience – which runs over 9 hours.
After travelling to and arriving at the town of Giethoorn (otherwise known as the Venice of the Netherlands), you'll explore the fairytale-like village with a 1-hour boat tour. From here, you'll be able to admire the architecture from a fresh perspective. To help you learn more about this beautiful part of the Netherlands you'll also have a live guide.
Benefits/Features:
Guide boat tour
9-hour duration
Full refund when cancelled up to 24-hours in advance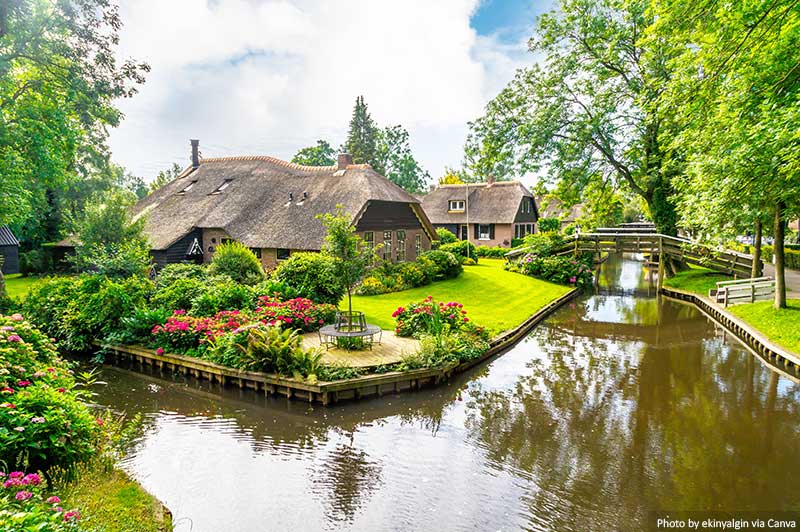 8. Rotterdam, Delft, and The Hague Group Tour
There's no shortage of exciting day tours from Amsterdam – including this "Guided Trip to Rotterdam, Delft and The Hague".
After departing the city you'll venture to Rotterdam, where you can look forward to admiring the cityscape with a 75-minute boat cruise. Afterwards, you'll venture to Delft to hear all about the dutch artist Vermeer, as well as the various members of the Dutch Royal Family.
The last stop will be to the Hague to see a variety of crucial sites – such as the International Court of Justice, International Criminal Court, Peace Palace, and more.
Benefits/Features:
Tour guide
10-hour duration
Harbour cruise in Rotterdam
Live commentary
Entrance ticket to Delft Blue Pottery and Madordam
Full refund when cancelled up to 24 hours in advance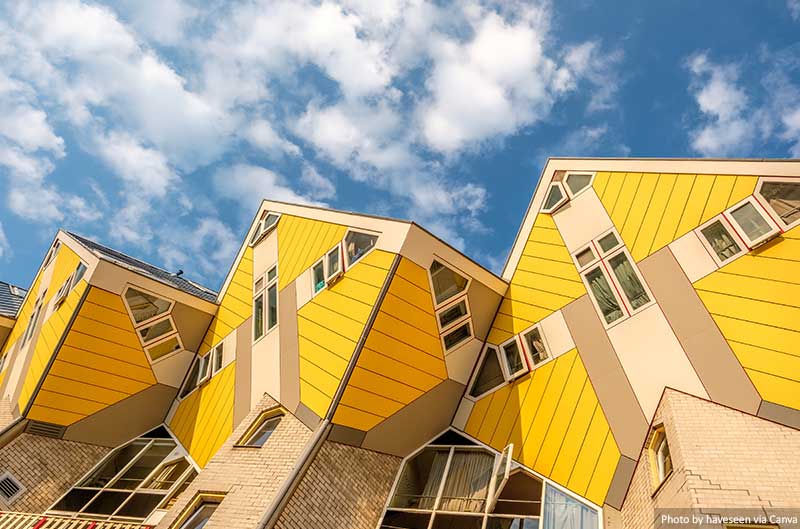 9. Life of Anne Frank and World War 2 Walking Tour
If you're eager to dive deep into Amsterdam's expansive history, this Life Of Anne Frank And World War 2 Walking Tour is a must-do.
Set in the city's Jewish quarter, you can expect to hear about Anne Frank's life during the war, the conditions she endured, and her family's dynamic. On top of this, you'll also see the Anne Frank House, Jewish Historical Museum, and Auschwitz Monument.
Benefits/Features:
Tour guide, 2-hour tour
See famous sights
Small groups
Full refund if cancelled up to 24-hours in advance (or you didn't enjoy the tour)
10. 1.5 Hour Evening Canal Cruise
What better way to finish off a day in Amsterdam than with a relaxing evening cruise along the city's canals.
As Amsterdam's street lights begin to illuminate the city, you'll calmly float by a variety of picturesque scenes along the Canal Belt. During the tour, the guide will also share stories and historical facts while pointing out various local hotspots.
This evening tour is the perfect way to gain a whole new perspective of the city and a wonderful night activity to undertake in Amsterdam.
Benefits/Features:
Learn about Amsterdam from an onboard host
90-minute duration
Audio guide
Full refund when cancelled up to 24-hours in advance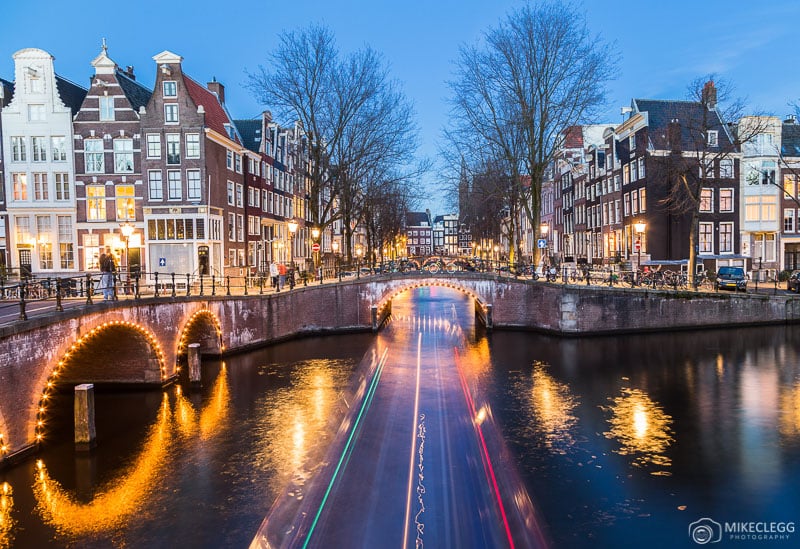 ---
More Tours and Activities
Here are some other tours and activities you may like in Amsterdam. Click the blue button to see even more.
---
FAQs
Why book tours and activities for Amsterdam?
Tours, activities and experiences can be a great way to discover and learn more about Amsterdam. Through guided tours you may discover hidden gems, enjoy unique experiences and learn more about the history of the city. Tours often come with free cancellation too, so should you change your mind then there's minimal risk of you losing your money.
Do tours offer free cancellation?
Many of these tours and others that you'll find now come with free cancellation. This means that if your plans change, such as due to the pandemic or another reason, then you'll be able to cancel at short notice.
Where can I book tours, activities and experiences for Amsterdam online?
Some of the best places to book tours, activities and experiences for Amsterdam include GetYourGuide, Viator and Civitatis. These offer a huge range of options for Amsterdam, as well as many other destinations around the world. You'll find everything from sightseeing tours, day trips, entry tickets and much more. For other options and to learn more read Best Places to Book Tours, Activities and Experiences Online.
Related Articles