The Netherlands is a small country in western Europe. But despite its modest size, the Netherlands can keep travellers entertained for at least a couple of weeks. This is thanks to the age-old cities, culture and national parks. It's easy to travel around the country. Due to the small land area, superb public transportation, and an extensive road network this makes getting around a breeze.
Whether you're into architecture, beach hopping, or wildlife spotting, we have you covered with this itinerary for a 1-2 week holiday in the Netherlands.
Places Included: Amsterdam, Rotterdam, Wadden Islands, Hoge Veluwe National Park, Maastricht
---
Where to start?
Most travellers will arrive in the capital Amsterdam. Even though this city isn't located in the heart of the country, it has good connections to most parts of the Netherlands. Amsterdam is a vibrant place, with numerous museums, compelling architecture, a booming nightlife scene, and lots of activities. From this city, you can hop on a train to any prominent town or use the road network if you have a rental car.
---
When to go?
When you should go depends on the activities you're after. If you wish to see the well-known flower fields popping with colour, then go in April or early May. The summer months (June to August) are excellent to enjoy outdoor activities, festivals, and lounging along the coastline. During October and November, nature shows its beauty with the darkening leaves in the forests and the heathlands turning purple. The winter, which lasts from December to March, might be the least attractive season to visit the Netherlands. Snow is not guaranteed, and it's not always cold enough to ice skate on the canals.
ADVERTISEMENT
CONTINUE READING BELOW
---
Netherlands itinerary ideas
Here are some suggested places to add to a one or two week Netherlands itinerary.
Amsterdam
Amsterdam attracts heaps of travellers due to the liberal vibe, its architecture, and unique museums. Ride a boat through the historic canals in the inner city, enjoy a bicycle tour, or climb one of the church towers for astonishing views over the ancient skyline.
Highlights of Amsterdam:
Anne Frank Museum – Learn more about the Jewish girl who was hiding here and wrote her world-famous diary.
Albert Cuyp Market – A large outdoor market with fresh produce and typical Dutch snacks, such as stroopwafel (thin waffle with syrup) and poffertjes (tiny, fluffy pancakes).
Rijksmuseum – This museum has one of the most complete art collections, including works of Dutch Masters such as Rembrandt, Van Gogh and Vermeer.
Nemo Science Museum – An interactive and entertaining museum where both young and old travellers can experiment and learn all about science.
Amsterdam Dungeon – Actors tell the tales of Amsterdam's history during this interactive tour. The tours are slightly creepy, funny and informative at the same time.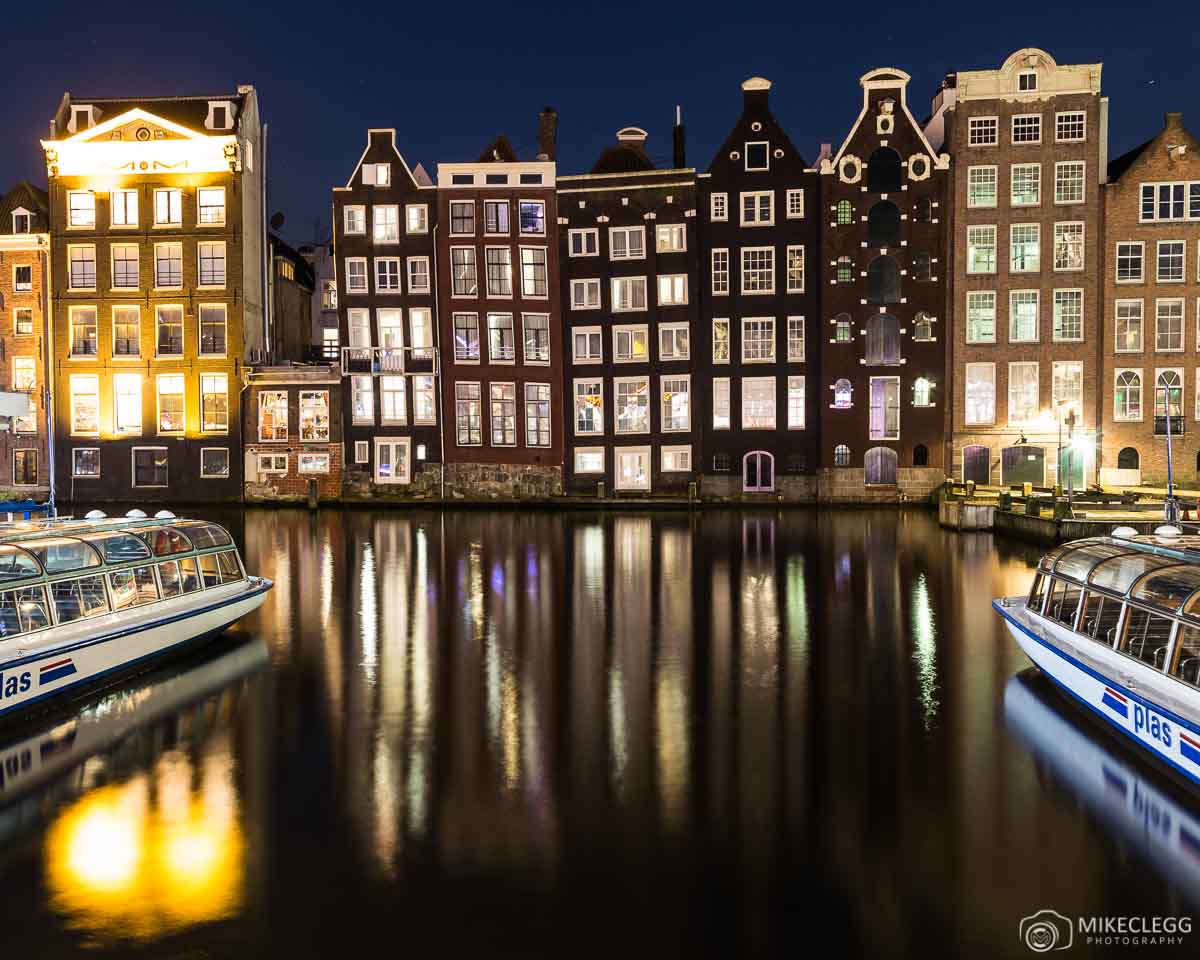 Tour ideas
Here are some tours and activities you might like for your visit. Click the blue-button to see even more via our recommended partner GetYourGuide.
Length of stay
To see most of Amsterdam's highlights, a 2 or 3-day visit will suffice. This way, you can visit the best museums, tour the canals, and sample all the delicacies.
Accommodation
Here are a few accommodation ideas:
How to get to Amsterdam?
Most travellers arrive in Amsterdam via Schiphol International Airport. From here, a short train ride brings you to the central station. Explorers from neighbouring countries can reach Amsterdam through a direct train route from Berlin, Brussels, and Paris. Using a bus service such as Flixbus is another option.
ADVERTISEMENT
CONTINUE READING BELOW
---
Rotterdam
The second-largest city in the country has an entirely different feel to it. Rotterdam has an important port and is now very modern due to bombings in World War II that destroyed the historic centre. The main points of interest are architectonic masterpieces such as the Erasmus Bridge, the Markthal and the Cube Houses.
Highlights of Rotterdam:
Dining at Euromast tower – Enjoy a meal while overlooking the entire city from the panorama restaurant.
Markthal – This market hall is an innovative piece of architecture and the best spot to try cuisines from all over the world.
Maritime Museum – Exhibitions tell the story of the Rotterdam's maritime history and the city's role as the largest port in Europe.
Cube Houses – See Rotterdam's weirdest homes. One of these strangely shaped, cubic houses is open for display purposes.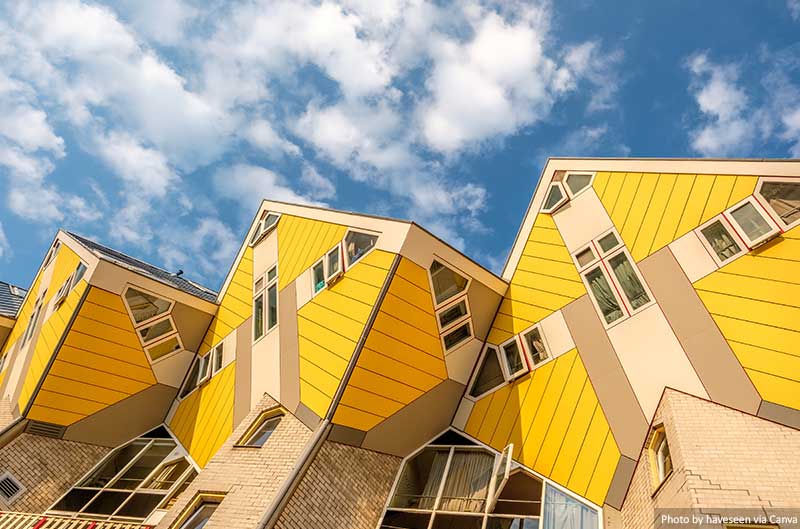 Tour ideas
Here are some tour ideas for your visit. Click the blue-button for more ideas via our partner GetYourGuide.
Length of stay
Two days are enough to see the most exciting attractions in Rotterdam. But you might want to stay a while longer if you'd like to include nearby places like the world-famous watermills of Kinderdijk, the city of Dordrecht, or the Biesbosch National Park.
Accommodation
Below are a few ideas on places to stay:
How to get to Rotterdam?
Regular train services connect Amsterdam and Rotterdam, a ride that only takes an hour. Head to Omio to search for connections and prices.
ADVERTISEMENT
CONTINUE READING BELOW
---
Wadden Islands
In the north of the Netherlands lies the Wadden Sea, a protected nature area on the UNESCO World Heritage list. Here you'll find the Wadden Islands. In contradiction to most parts of the country, the islands in this sea are tranquil and sparsely populated. You'll find unique animals, long-stretched beaches and some bustling festivals.
Highlights of the Wadden Islands:
Seal tour – See these picturesque animals in their natural habitat during a cruise.
'Wadlopen' – Grab your boots and join a guided walk on the bottom of the sea during low tide, when most of the shallow Wadden Sea is dried up.
Oerol Festival – This annual festival on the island of Terschelling hosts concerts, art exhibitions, poetry slams, and much more.
Beaches of Vlieland – The island of Vlieland is blessed with the most scenic beaches of all islands.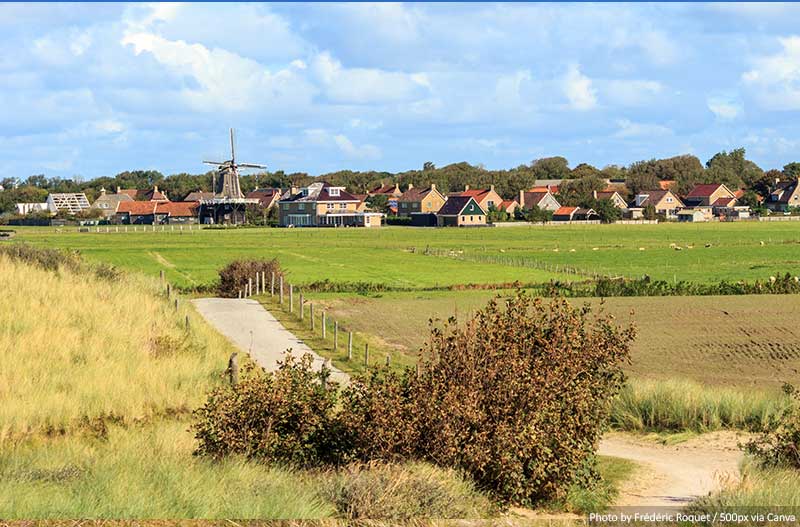 Length of stay
To visit all islands properly, you could spend at least 2 weeks here. But we recommend Vlieland and Terschelling as the most enjoyable islands. For each island, 2 days is enough to enjoy the highlights.
Accommodation
Here are a few ideas on places to stay:
How to get to the Wadden Islands?
For Texel: Take a train from Amsterdam to Den Helder and transfer to the ferry to the island of Texel.
For Vlieland and Terschelling: Travel by train to Harlingen, from where you can hop on the boat.
For Ameland: Travel by train to Leeuwarden, change for the bus to Holwerd, and take the ferry.
For Schiermonnikoog: Travel by train to Leeuwarden, change for the bus to Lauwersoog, and take the ferry.
Search for prices and connections
ADVERTISEMENT
CONTINUE READING BELOW
---
Hoge Veluwe National Park
The Netherlands might not be on top of a nature lover's travel list, but it still has terrific nature reserves. The Hoge Veluwe mainly consists of forests, sand dunes, and heathlands. The best way to discover this fascinating park is by foot or bicycle.
Highlights of Hoge Veluwe National Park:
Spotting wildlife – The park is home to an abundance of deer, wild boar, fox, and even some wolves.
Cycling – Biking trails meander through the park, and there are 1700 white bikes available to rent for free.
Kröller-Müller Museum – An art museum full of carvings, sculptures and paintings of famous masters like Van Gogh, Renoir and Picasso.
Loenermark – A fantastic spot to see wildlife, as well as the vibrantly purple heathlands in September and October.
Tour idea
Here is a tour you may like:
Length of stay
A full day of exploring will be enough to appreciate the allure of this reserve.
Accommodation
Below are a few ideas for accommodation:
How to get to Hoge Veluwe National Park?
From Amsterdam, travel by train to Apeldoorn or Ede. From here, continue by bus to Hoenderloo or the Kröller-Müller Museum.
ADVERTISEMENT
CONTINUE READING BELOW
---
Maastricht
Being one of the longest inhabited cities in the Netherlands, this southern gem is a compelling destination. Maastricht has a charming inner-city, plenty of cafes, and tons of outdoor activities just around the corner.
Highlights of Maastricht:
Basilica of Saint Servatius – Considered to be the oldest existing church in the Netherlands, this cathedral is the highlight of the historic centre.
Sint-Pietersberg – Wander through the forests, see Lichtenberg Castle, and enjoy views of an impressive marlstone mine.
De Gouverneur Café – A grand pub with its own 'Beer Bible' and regional dishes from the Limburg province.
Saint Servatius Bridge – This 13th-century bridge is one of the most iconic structures in Maastricht.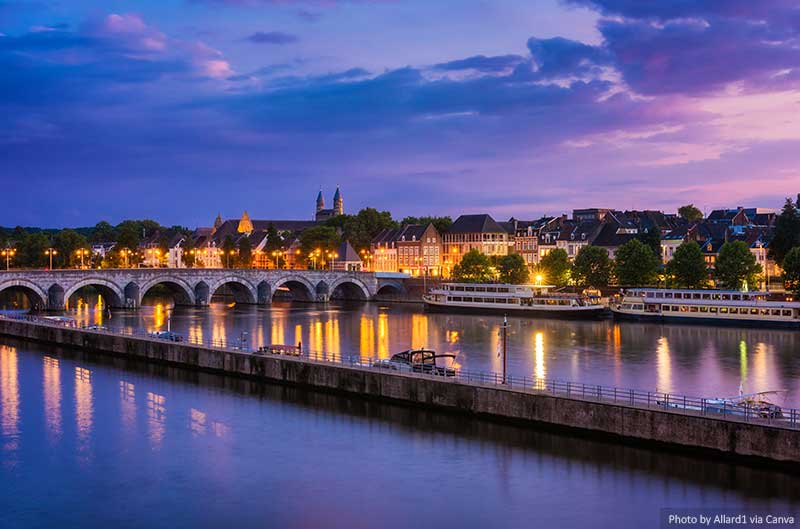 Length of stay
In two days you'll get a sense of Maastricht, but you can easily add two more days if you wish to explore the caves in Valkenburg and the various museums in town.
Accommodation
Here are some accommodation suggestions to suit different budgets:
How to get to Maastricht?
There's a direct train connection between Amsterdam and Maastricht. This travel time is approximately 2.5 hours.
---
Summary
Want more ideas to add to your Netherlands itinerary? Check out 10 Cool Cities in the Netherlands or see some of the tour options below.
Related Articles