Paris is a destination that's on most people's bucket list and rightly so, the city provides visitors with some incredible experiences that you won't find anywhere else, and is a city where you'll be sure to experience French culture first hand. Paris is also a city that's easily visited for short city breaks, or longer, making it the perfect travel destination.
If you're planning your first trip to this beautiful city then look no further. Here is your city guide to visiting Paris, including what to do, where to stay, getting around, and other helpful tips.
TIP
Buy a
Paris City Pass
which gives you free admission to up to 60 attractions and free use of the public metro, bus and trains. As well as this you can enter many of the attractions without having to queue.
---
About Paris
Paris, the capital of France, is a major city in Europe and has a population of over 2 million. The city has 20 districts with most of the tourist attractions being in the innermost districts 1-10. Throughout the city you'll find large luxurious boulevards, cafés, passageways, grand shopping malls, as well as impressive architecture and landmarks. Running through the centre of the city also runs the River Seine and the historic district along the river is a UNESCO Heritage Site.
---
What to See and Do
Here are some of the highlights and things to see and do in Paris.
Eiffel Tower: Starting with the most obvious thing to do in Paris, this 1063-foot-high iron tower is famous around the world. Whether you venture up it, or just admire from the ground it's a must-see attraction.
Montmartre: Paris's beautiful and romantic Montmartre. Visit here to admire art, view the city's skyline, or relax in a typical Parisian cafe. See a free walking tour.
Visit museums: Paris is inundated with fantastic museums, including the famous Louvre housing the Mona Lisa. Others definitely worth visiting include Petit Palais and Musée d'Orsay.
Notre-Dame de Paris: This gothic style cathedral built in the middle ages is another must-visit landmark. You can head inside for free, or head up the towers to see the bells and admire views of the city.
Explore Paris's best Instagram and photography spots: Paris is a dream for photographers with incredible locations all throughout the city. Make sure your batteries are charged and your memory cards empty and you'll be sure to come back with lots of wonderful pictures from your trip.
The Catacombs: A more creepy but fascinating experience, the catacombs are below Paris and date back to the 18th century. They contain the skeleton remains of millions of Parisians. When visiting you'll get to wander through dark tunnels among the bones and learn about its history and why it was created.
Arc de Triomphe: Completed in 1836 the Arc de Triomphe is located in the centre of the Place Charles de Gaulle (Place de l'Étoile), the busiest roundabout in the city which connects 12 avenues. Visit to watch the constant stream of traffic, or head up to the terrace to enjoy the cities skyline.
Go on a walking tour: Enjoy a free walking tour in Paris to discover some of the highlights of the city.
Day trips from Paris – If your trip allows then why not enhance your visit and go on a day trip from Paris. You'll find lots of top options allowing you to visit beautiful places such as Mont Saint-Michel, Rouen and Giverny.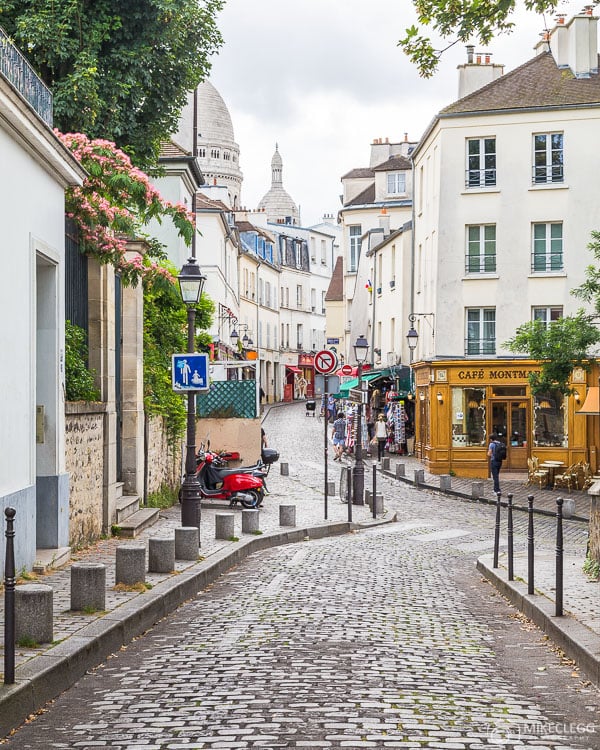 Tours and Activities
To start booking tours and activities head to getyourguide.com. Below are a few ideas to get you started.
---
Where to Stay
Whether you want a luxury experience or are visiting on a budget, you'll be sure to find lots of options to suit all needs. Here are some top accommodation options to consider during your visit.
Budget – Generator Paris – This stylish hostel is highly rated and offers dormitory rooms for a low price – perfect for backpackers. The hostel is fairly central and half a mile from the closest metro station.
Mid-range – Idol Hotel – A very cool hotel with bright vibrant decor inspired by movies from the 60s and 80s.
Luxury – Prince de Galles – One of the cities most beautiful luxury hotels in a prime location. The hotel offers the highest quality service, stunning art deco style rooms, as well as housing it's very own Michelin Star restaurant, La Scène.
Find more places to stay using our interactive map below including hotels on booking.com and apartments through Airbnb. Use the filters and buttons to adjust your search.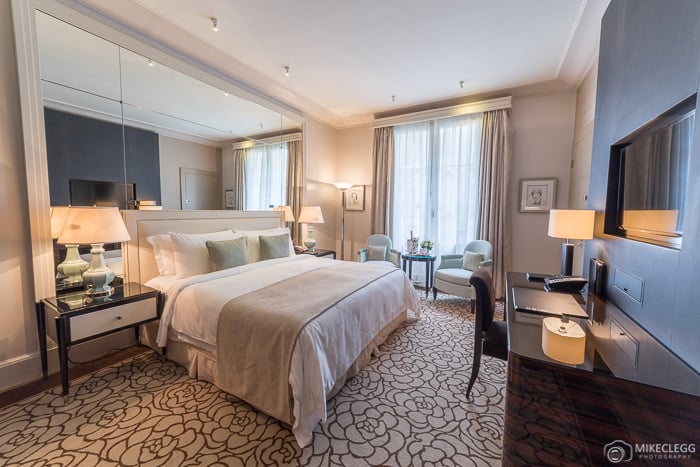 ---
When to Go
Paris can be visited at any time of year although some of the prettiest moments will be found between Spring and Autumn. Also, consider December where you'll enjoy the Christmas markets.
---
Getting Around Paris
Arriving to the city
Paris is very much an international hub and very accessible. Your find a huge range of connections such as flying into Charles de Gaulle Airport, via national train services or Eurostar, or even from international bus services such as Flixbus. If you arrive into the city via the airport then consider using a service such as welcomepickups.com to get into the city. Alternatively, you'll be able to use public transport.
Within the city
Once in the city Paris is easy to navigate and many parts of the city are nice to enjoy on foot. Such as along the River Seine and various other parts of the city. In terms of public transport the RATP system is extensive, affordable and includes the Paris Métro, bus and trams. Other ways to get around include bikes, taxies and Uber.
---
General Tips and Info For Visiting Paris
Paris is a Euro-based city and you'll be able to pay by card or cash. However, try and remember cash for smaller businesses, some attractions, as well as for tipping.
The national language is French although often the staff at attractions, shops and hotels can speak English. If you can, then learn a few words before your visit, as the Parisians will definitely appreciate the effort.
Embrace the culture such as if you find the service at some restaurants a bit unusual and somewhat to be desired then laugh it off as just an interesting experience.
Although quite a safe city it's always recommended to be streetwise. Read tips on how to reduce the risk of pickpocketing.
---
Further Reading and Resources
If you'd like a paper guide then consider purchasing a book such as Rick Steves Paris 2018
which is highly recommended.
For other up to date info consider visiting the national tourism website en.parisinfo.com.
Ready to book? Search for:
---
Related Articles