Colmar is a beautiful town in the Alsace region of eastern France. Throughout the old town you will find wonderful timber-framed medieval and early Renaissance-style buildings, all in different colours. These are fantastic to see and it's a great experience wandering these streets, taking in the atmosphere and architecture.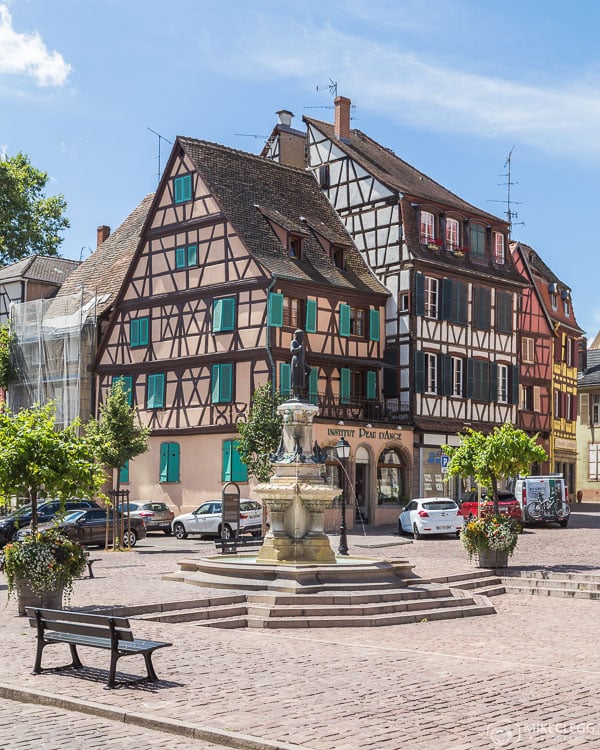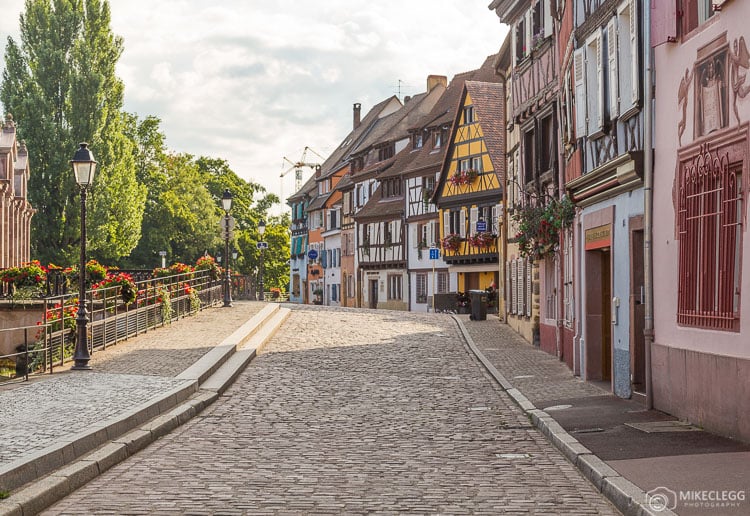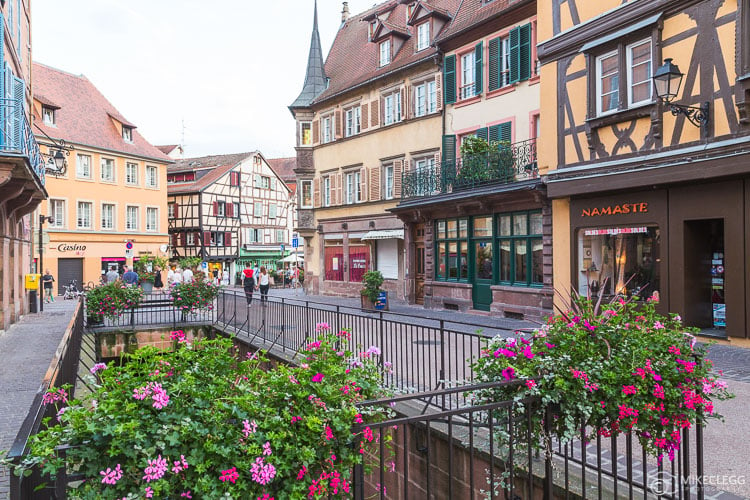 ---
Highlights
La Petite Venise
A popular area in Colmar is La Petite Venise. Here are some of the towns most colourful buildings and bridges running alongside the river La Lauch. This is a popular area for visitors and you will often see people gathering and taking photographs. There are also opportunities to go on boat tours along this part of the river, which would provide a great opportunity to learn a bit more about what you are seeing.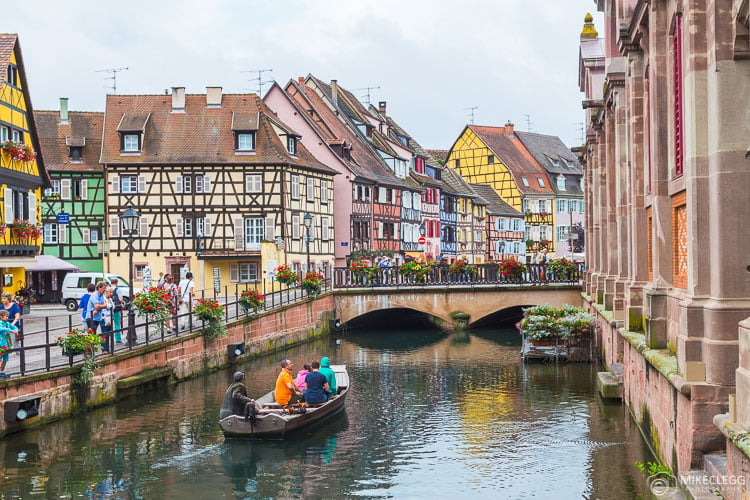 Wander the streets
As you wander you will discover this little town has a wonderful atmosphere. The staff in the shops and restaurants seem very happy, as do all the visitors. I wonder if that's to do the vibrant surroundings.
You won't find yourself short of lots of dining opportunities, and many restaurants have the typical al fresco experience allowing you to enjoy your meal in these unique surroundings.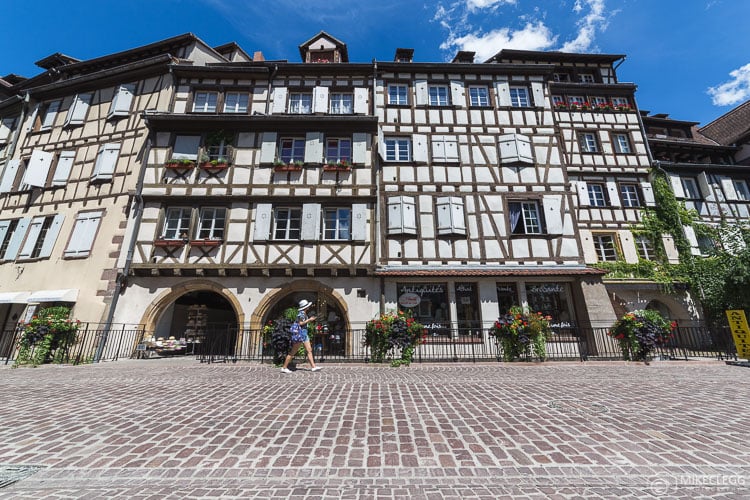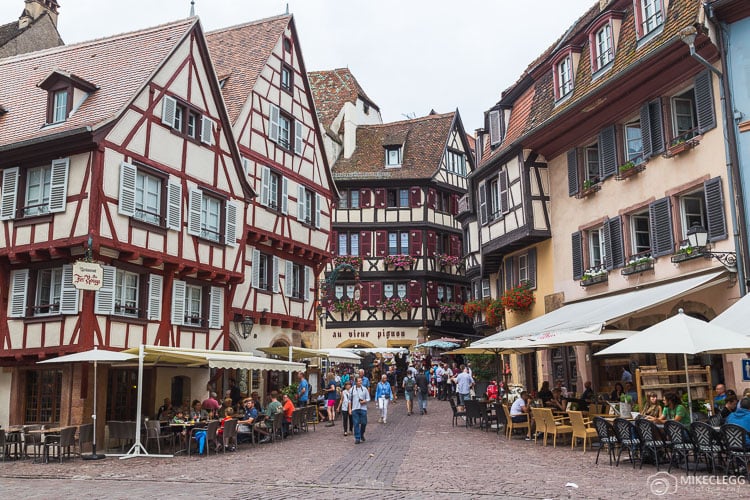 ADVERTISEMENT
CONTINUE READING BELOW
Tour Alsace
If you plan your trip in the summer you may be in town for the Tour Alsace and get to see some great cars and the cyclists as they pass through.
| | |
| --- | --- |
| Cars at Tour Alsace 2016 | Nice cars at Tour Alsace 2016 |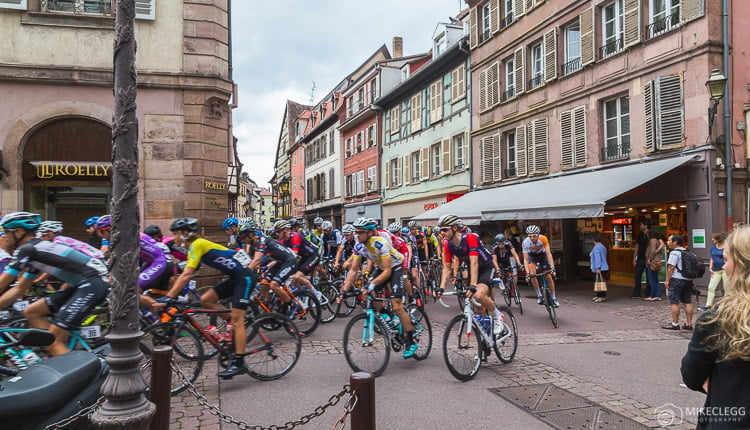 Night time atmosphere
At night Colmar has a lovely mood when the street lights come on and you can wander whilst enjoying the wonderful colours in the night light. To take the best photographs at night remember to use a tripod.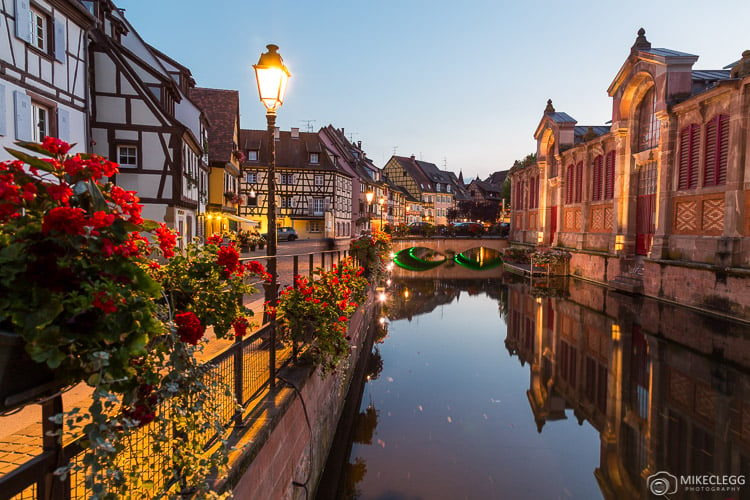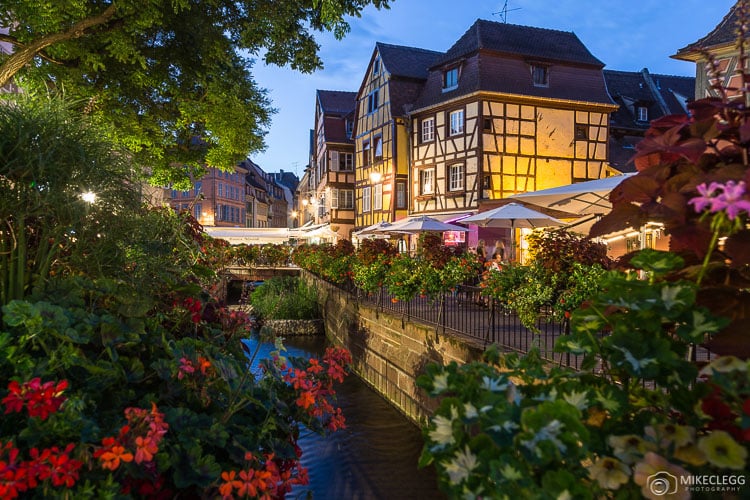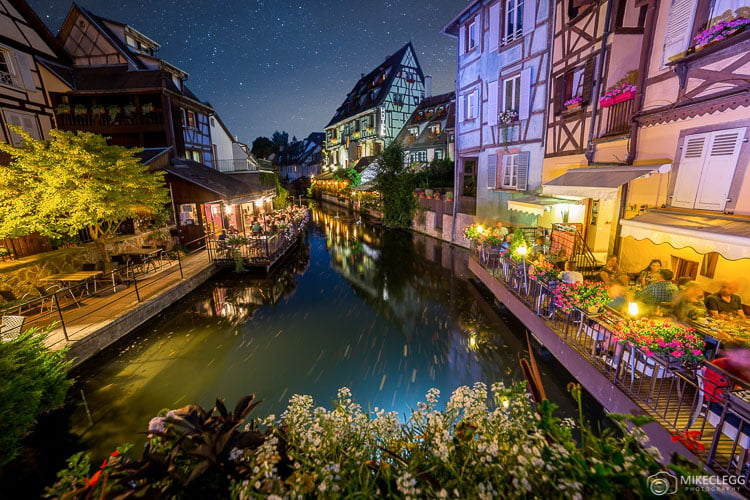 ---
Tours and Activities
Colmar is very picturesque and if you like taking photographs you'll be in for a treat. See our guide on the best Instagram and photography spots in Colmar to get started.
You may also be interested in some of the tours and activities available such as below:
---
Places to Stay
When choosing a great place to stay in Colmar, consider looking on Booking.com for some ideas, as well as over 100 places to choose from, many will offer free cancellation should you discover somewhere better.
---
Places to Eat
Some of the best places to eat in Colmar are along La Petite Venise and in the Old Town. Have a look on tripadvisor.co.uk for some ideas and reviews. Trip Advisor will provide you with plenty of ideas with most of them reviewed by previous customers.
---
How to Get There
Basel is a great airport connecting you to Colmar. You would then need to get a short train from Basel to Colmar. Visit www.skyscanner.net/ to research your flights. If you are already in France, Germany or Switzerland, then you may be able to get the bus there. Visit FlixBus to search for connections.
Related Articles