France is one of the most visited countries in the world—and with good reason. From fantastic wine and cheese, iconic landmarks, glamorous beachside resorts and incredible historical sites, France is definitely a place that you have to see to believe. Looking for tips before you go? Here are 13 things you have to know before you visit France.
---
1. France is the biggest country in Western Europe
France borders Germany and Belgium in the north; the Atlantic Ocean in the west; the Pyrenees Mountains and Spain in the south. Just to get your bearings, Paris is the capital and is in the north-central of the country. Strasburg is due east, Marseille is on the southern Mediterranean coast, and Bordeaux is found in the west of France.
2. The weather and seasons
For the most part, France enjoys cool winters and mild summers, except along the Mediterranean coast, where mild winters and hot summers are the norm. Winter temperatures range from 0°C to 8°C, and average summer temperatures vary from 16° C to 24° C. If you want to enjoy the snow, head to Mont Blanc and the French Alps.
ADVERTISEMENT
CONTINUE READING BELOW
3. There are a variety of transportation options
Many larger French cities like Paris, Lyon, and Marseille have great metro systems with fares under €2 per ride. SNCF (France's national rail system) is a fantastic way to see the country—the train goes to every major city. Smaller towns also have a regional rail station or intercity buses.
Getting around France by coach is easy and budget-friendly. The three intercity operators (Flixbus, Ouibus and Eurolines) have routes to just about every city in the country.
Taxis are plentiful and cheap, just use an app like Uber or Le Taxi to order a taxi from your phone.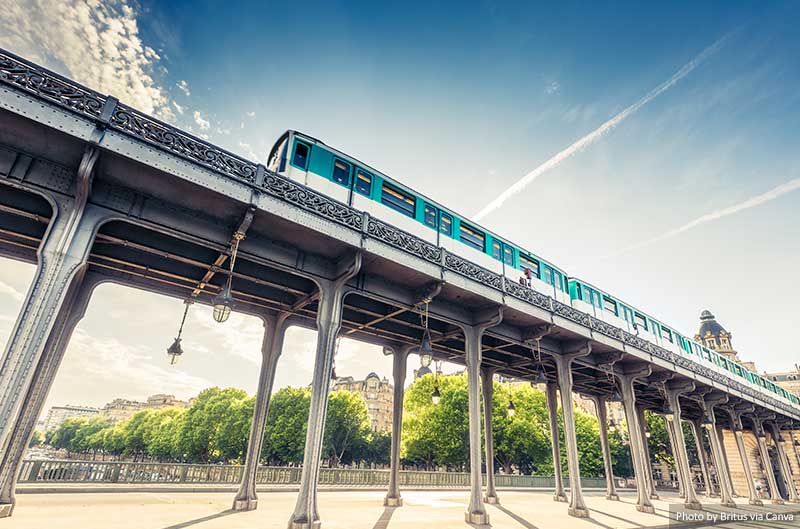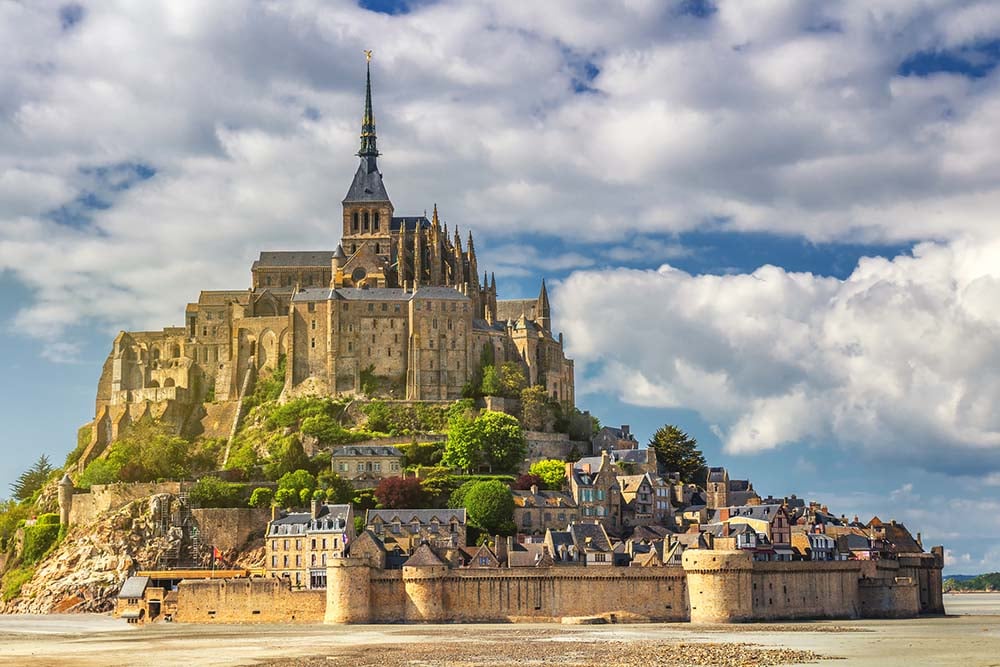 4. Staying safe
Travelling in France is perfectly safe, but as in most European countries, you may be targeted by scammers if you look like a tourist. Just watch out for pickpockets, especially at popular tourist sites and on public transportation. Follow common sense, be mindful, aware of your surroundings, and you'll be just fine.
5. French cuisine is iconic
You won't get an argument from many people when saying that the French know how to cook fantastic food. Nothing matches sitting at a sidewalk cafe sipping an espresso while enjoying French pastry. A trip to Lyon will get you duck pâté, and coq au vin and a visit to Dijon will feature its famous mustards.
Imagine strolling down the Champs-Élysées munching on a freshly baked baguette and a slice of cheese – it's out of this world. In fact, cheese making is an art form, and Brie, Roquefort, Camembert are famous French cheeses. They're named for the regions they come from, and like champagne, they've become household names.
6. Currency and bank cards
France is part of the Eurozone, so you will be paying in Euro wherever you go. Almost all shops and eateries accept bank cards, but depending on your bank or card provider, you may be charged hefty foreign transaction fees. Keep some euros handy for small purchases or in places where they don't take credit cards, especially small towns. If possible try and use a fee-free card. For UK citizens a good option is Monzo.
ADVERTISEMENT
CONTINUE READING BELOW
7. Tipping
In cafes and bistros, a service charge (service compris) is included in the final bill—but most people round the bill up to the nearest whole number. If service was exceptional, leave a 5–10% tip. You don't have to tip taxi drivers, but it is customary to tip €1 per bag if they help you with your luggage.
8. France is expensive, but you can get around on a budget
Here are some quick tips to keep you on a budget:
Travel by train instead of flying
Stay in a Logis Hotel, a chain of 2,265 small "hotels". They are cheap but really nice
Hit the outdoor markets, they're cool places to pick up gifts and local foods
Eat like a local by avoiding restaurants in tourist areas
9. French 101
Even though many French speak English, learning a few basic phrases can be very rewarding and make a big difference on your trip. Practice these French words and phrases before you travel, and you'll be greeted with a warm welcome:
Bonjour – "Hello"
S'il vous plait – "Please"
Oui/Non – "Yes/No"
Excusez-moi – "Excuse me."
Pardon – "Sorry"
Comment dit-on __ en français? – "How do you say __ in French?"
Où est…? – "Where is…?"
Où se trouve la station de métro la plus proche? – "Where is the closest metro station?"
C'est combien? – "How much is it?"
Où sont les toilettes? – "Where are the toilets?"
La carte/le menu, s'il vous plaît. – "The menu, please."
L'addition, s'il vous plait. – "The bill, please."
Merci beaucoup – "Thanks a lot."
10. The museums of Paris are a must-see
Of course, the most famous museum in the world is the Louvre, which is so big that you'll need a whole day just to see it. Within the Louvre you'll find incredible works of art like the Mona Lisa and the Venus de Milo. But the Louvre is only one of dozens of great museums in Paris, like the Centre Pompidou and the Musée d'Orsay.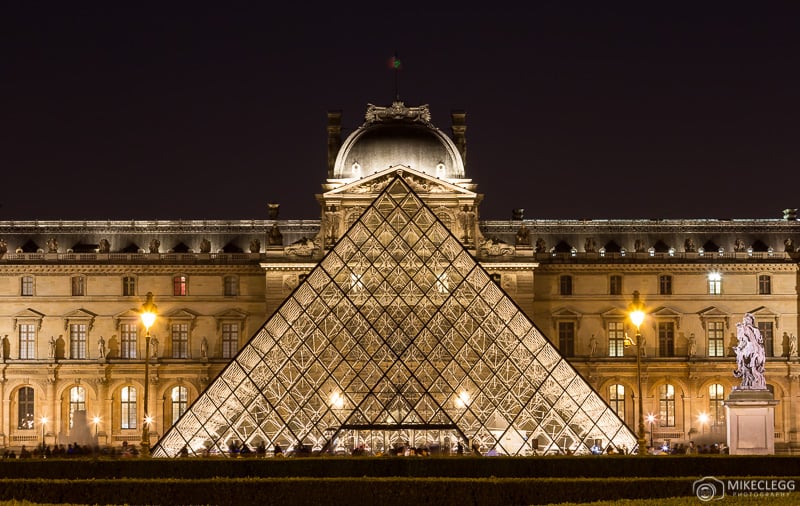 11. France is famous for its wines
The French love their wine, and there are tons of vineyards you can explore to sample some of the best vin in the world. For an experience, you won't forget, head to the walled city of Beaune that's surrounded by what else—vineyards! It seems that wine tasting is the village's primary activity. As you travel to the countryside, you'll recognize other iconic names that are tied to the fabric of French lives like Burgandy, Bordeaux, and Champagne.
Note: The legal drinking age in France is 18. This means that at 18, you can legally buy alcohol in supermarkets, as well as in restaurants, bars, and clubs.
12. There are so many fantastic places to see in France
Paris will be just as fabulous as you have imagined, with an abundance of amazing cities, towns with historic chateaux and castles, and the swank French Riveria. After you have seen the Eiffel Tower and the Notre Dame Cathedral, check out Versailles to see the breathtaking palace. Then there's Brittany, a seaside region with Celtic history.
France is all about the food, so don't forget to visit Bordeaux and Dijon for some wine and cheese that are out of this world. History lovers will simply adore the quaint provincial towns of Strasburg or Colmar, the grand châteaux of the Loire Valley, majestic Mont Saint-Michel, the iconic village of Normandy, and the medieval city of Lyon. Finally, France is home to the Mont Blanc, the crown jewel of the French Alps and home to the most awe-inspiring natural scenery in the world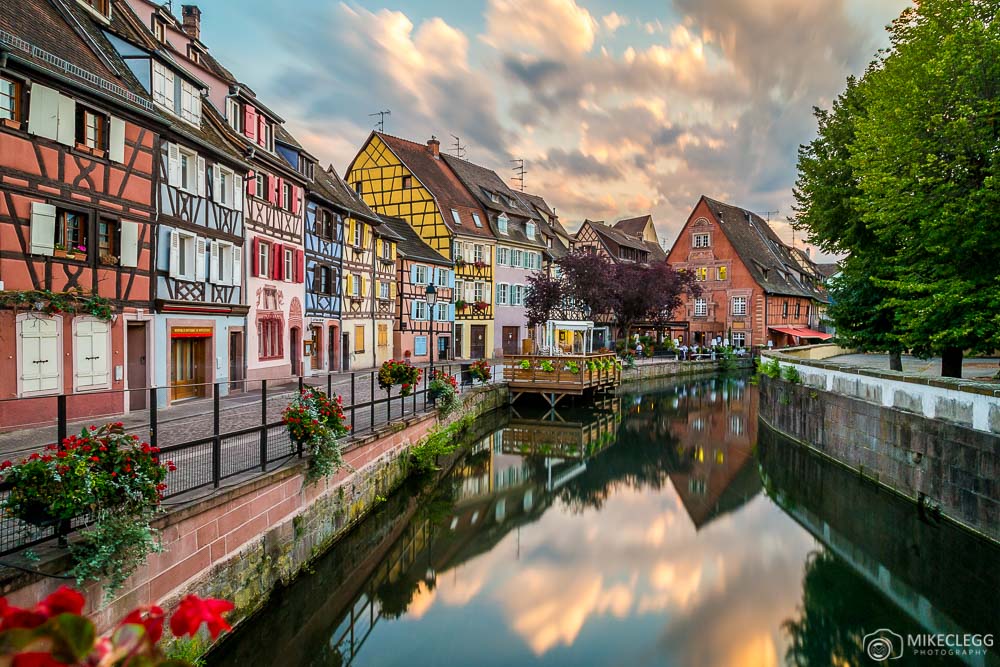 13. Emergency numbers to know
Finally, when travelling, there is always a chance of getting into an accident where emergency help is needed.
Here are some numbers you need to remember:
Emergency – 112 (European emergency number like 911 in the US)
Police (24/7) – 17
Health emergencies – 15
---
Find flights and hotels
Start your search using our form below:
---
Top experiences and activities for France
Related Articles