Germany stands among the most beautiful yet most underrated countries in Europe. It's often associated with beer and Christmas markets, but there is much more to see and do in this country. Germany impresses the traveller with a bountiful cultural heritage and rich history, lively cities, picture-perfect towns, and beautiful countryside. If you're planning a trip, make sure not to miss these 10 best places to visit in Germany.
---
1. Berlin
Germany's capital and the centre for German art, music, fashion, and design, Berlin is a city of contrasts. Its tranquil side is packed with stunning architecture, museums, and bears traces of the most atrocious war. Walking along the Berlin Wall Trail to see the borderline that divided Europe for decades is a must. So is visiting the Jewish Museum or the UNESCO World Heritage Museum Island.
On the other side, Berlin is easy to define as one of the coolest places on Earth. Here, you can discover some of the wildest clubs and taste international cuisine in Michelin star restaurants.
Explore the city's underground for a cultural experience like no other and when you want to relax, head to the Tropical Islands. This artificial paradise created in an old hangar boasts a rainforest and botanical garden, public baths, a tropical sea, lagoons, a beach, and one of the largest indoor water parks in the world.
2. Munich
Munich is the quintessential German city, renowned worldwide for its Oktoberfest. Home to the Bavarian beer and gateway to the Alps, Munich also transudes history and culture.
First-class museums and royal architecture, such as the Nymphenburg Palace or the Marienplatz attract many travellers.
Foodies can also discover an entire palette of colours, aromas, and flavours. The Bavarian cuisine is renowned for its delicious spätzle, steckerlfisch, and weisswurst.
While summer and autumn in Munich are characterised by glorious festivals and events, the city becomes magic in winter, when Marienplatz transforms in one of the most famous Christmas markets in the world.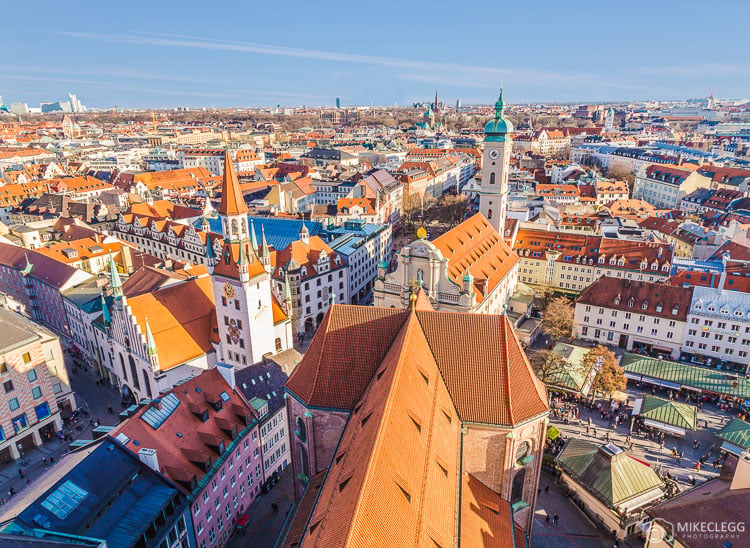 3. Dresden
Speaking of Christmas markets, if you like them, then Dresden has to be on your list of top places to visit in Germany. The mighty capital of Saxony hosted the first Christmas market in the world back in 1434, giving life to an immortal trend.
Beyond the white season, Dresden reveals itself as a lively city and home to some of the most prestigious cultural centres in Germany. Architectural treasures, such as Baroque buildings and a Lutheran church dominate the city's skyline.
River Elbe and its alluring surroundings, attractive neighbourhoods, and the glorious Old Town are all treasures waiting to be discovered by the curious traveller.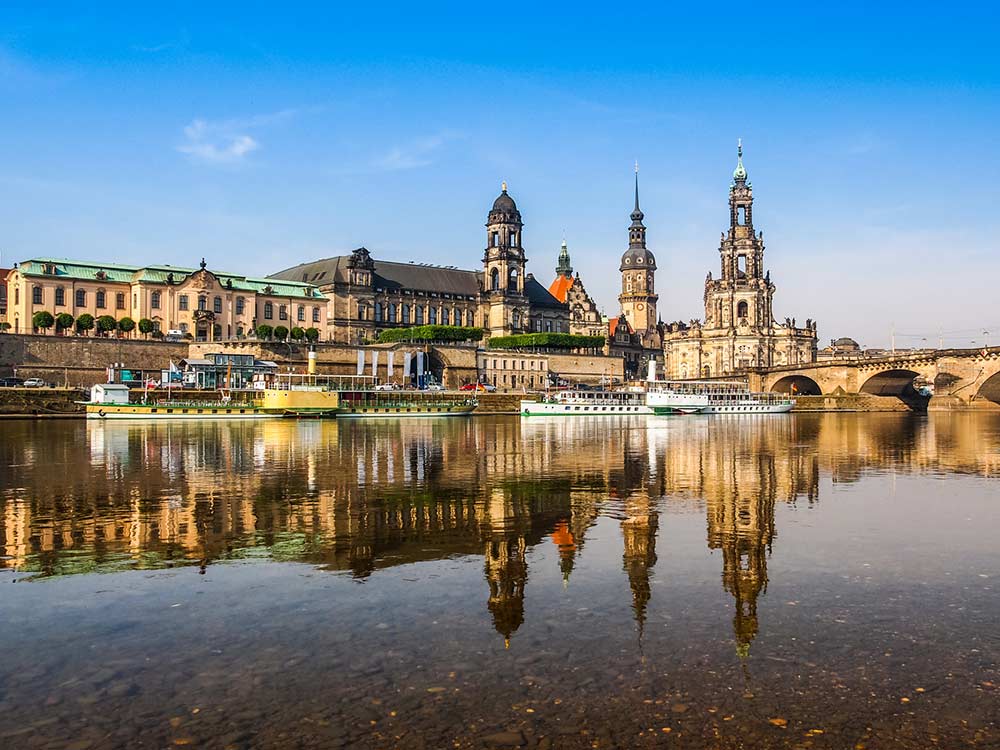 4. Neuschwanstein Castle
Nestled in the Bavarian Alps at a stone's throw away from the picturesque town of Fussen, the Neuschwanstein Castle awaits all those who want to live in a fairy-tale, at least for a day.
This is one of the most popular tourist destinations in Germany and the inspiration behind Disney's Sleeping Beauty castle. The peculiarity of this mighty building overlooking the valley from its hill peak is that it was never built for defensive purposes and never had a military role. It only served as a fanciful retreat to King Ludwig II of Bavaria, and it was only built in the nineteenth century. Nevertheless, it's hard to argue that this one of the most charming places in the world.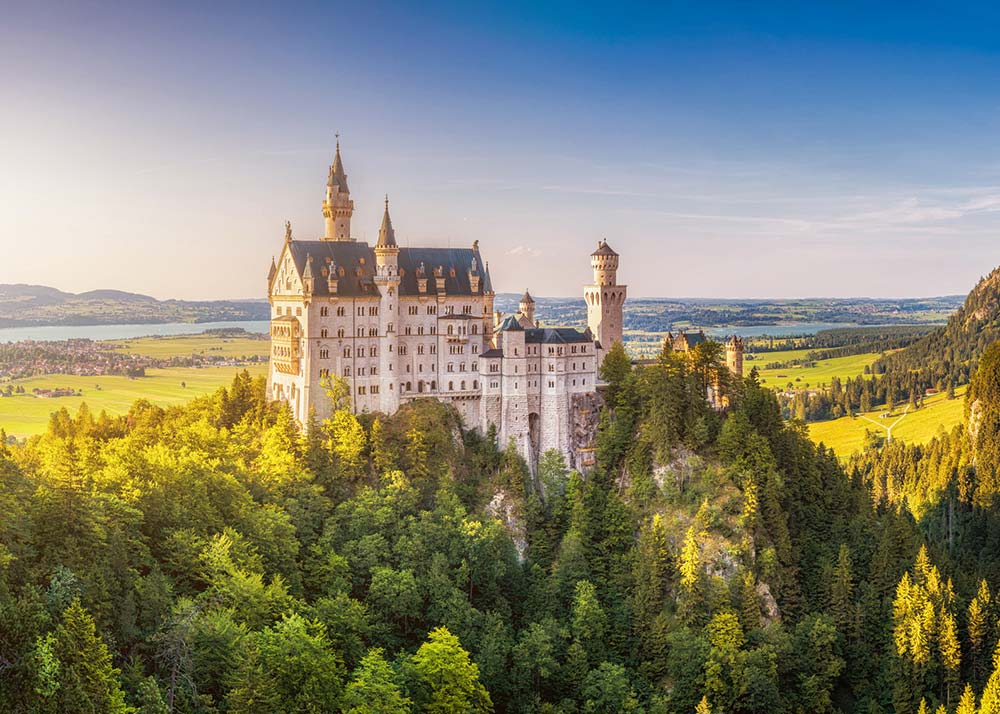 5. Rothenburg od Der Tauber
Another enchanting place in Bavaria, Rothenburg ob der Tauber is perhaps even more charming than the Neuschwanstein Castle. It seems brought up to life directly from Grimm Brothers' fairy tales and impresses with its extremely well-preserved Old Town centre.
Traversable on foot, Rothenburg has a mighty medieval town hall from the top of which you can admire stunning views. Amazing in summer and magic in winter, Rothenburg also hosts a worthy Christmas market each year. Even more, here you can find Christmas items and decorations all year round, in many dedicated shops.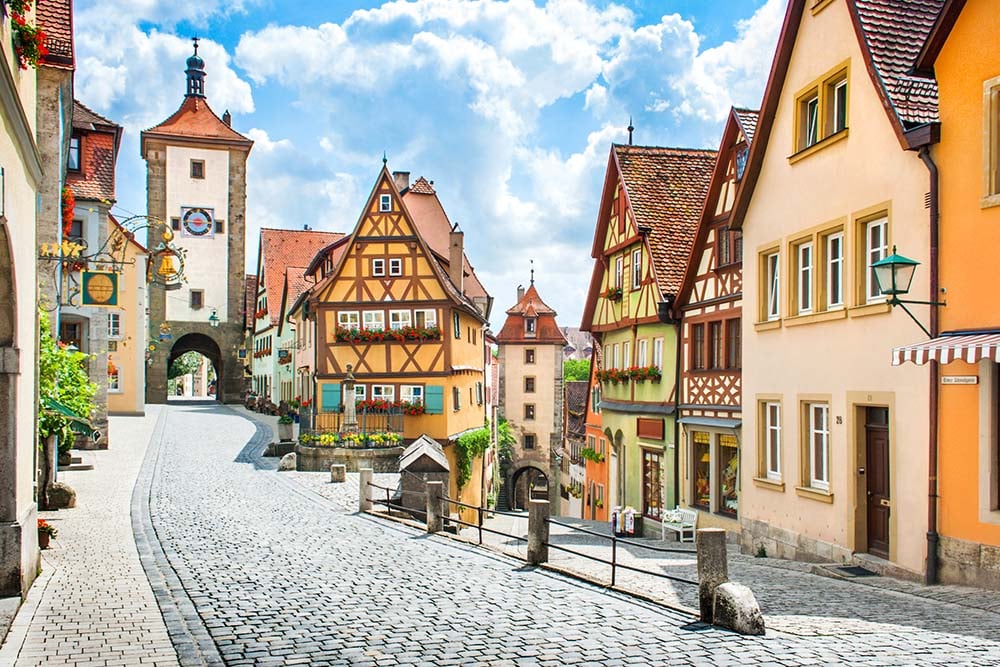 6. Nuremberg
Whether you want to find more about the country's turbulent history or are just eager to discover quintessential German architecture, Nuremberg is undoubtedly one of the best places to visit in Germany.
The city impresses with its medieval palaces and a stunning castle. Ancient city walls surround the perimeter of the Old Town and mark the border between our modern world and the past. Nuremberg is also famous for its post-war trials. The first Nazis to ever be sentenced for their war crimes were judged here.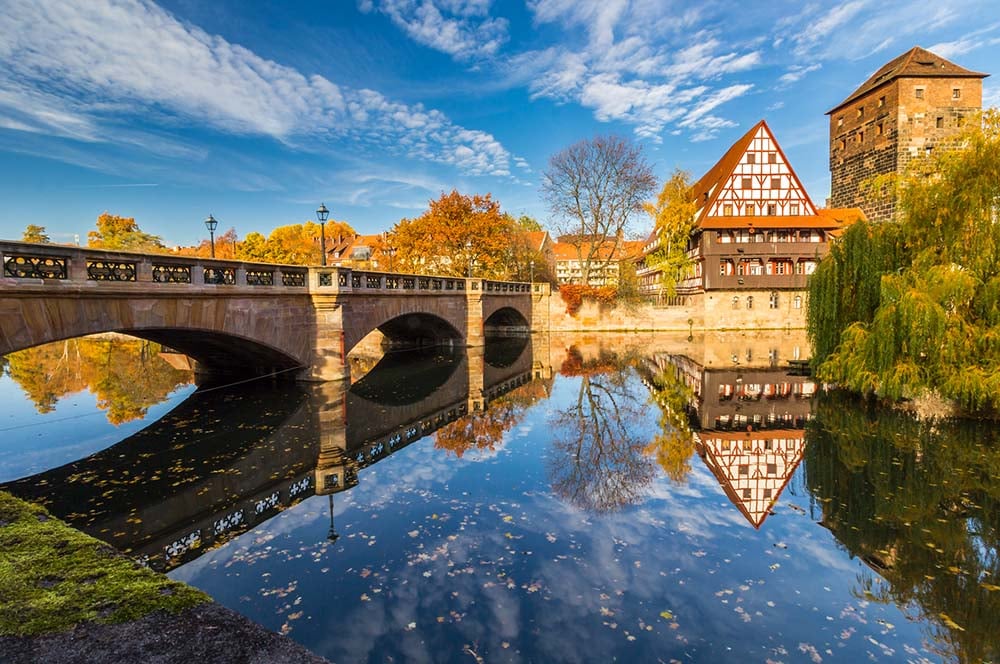 7. The Moselle Valley
Dotted with elegant Art Nouveau towns, sleepy villages, Roman remains, and terraced vineyards, the Moselle Valley offers an authentic German experience. Characteristic half-timbered houses and hilltop castles overlook the river such as Cochem seen below.
This is the perfect destination for anyone looking to escape the everyday hustle and bustle or the chaos of big city life.
Come in late summer or autumn, when the surrounding hills cover themselves in the mesmerising colours of foliage. Immerse yourself in the German culture, indulge in wine tasting, and just enjoy the small pleasures of life in this postcard-perfect place.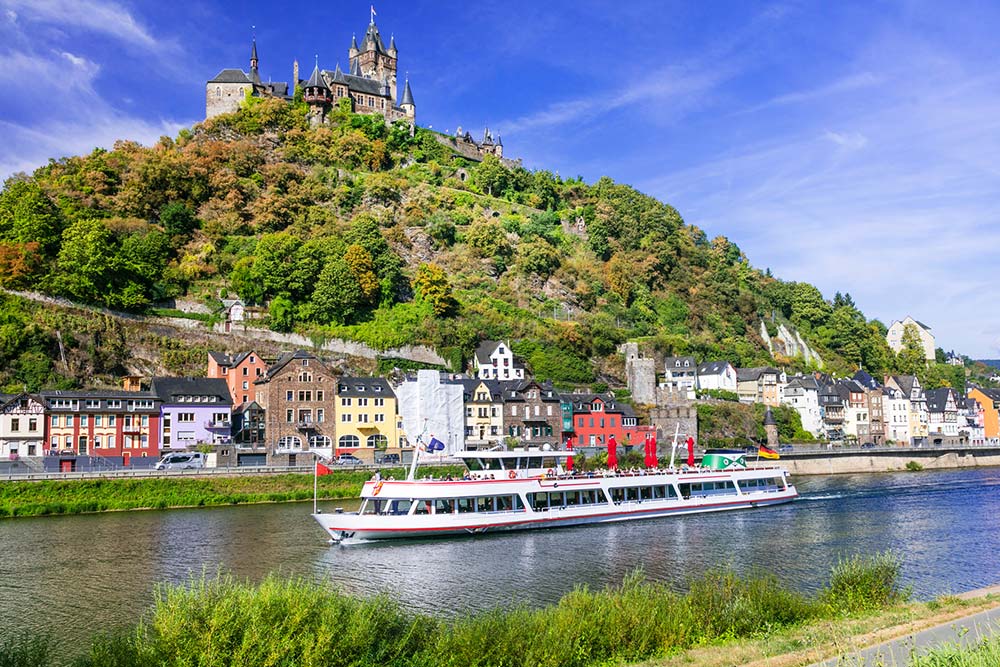 8. Cologne
A bustling cosmopolitan city and a true hub of culture, Cologne is one of the best places to visit in Germany. Although it suffered serious damage during the Second World War, its old town still features picturesque buildings and winding cobblestone streets.
Its most impressive landmark is the Cathedral. A fine example of the true Gothic style, it overlooks the medieval town and the Rhine. Climb the south tower to admire the surroundings, then have a stroll and enjoy the relaxed vibes of the city. Stop for a coffee at the Fischmarkt and make sure to taste the Kölsch, local light ale and hands-down, one of the best German beers.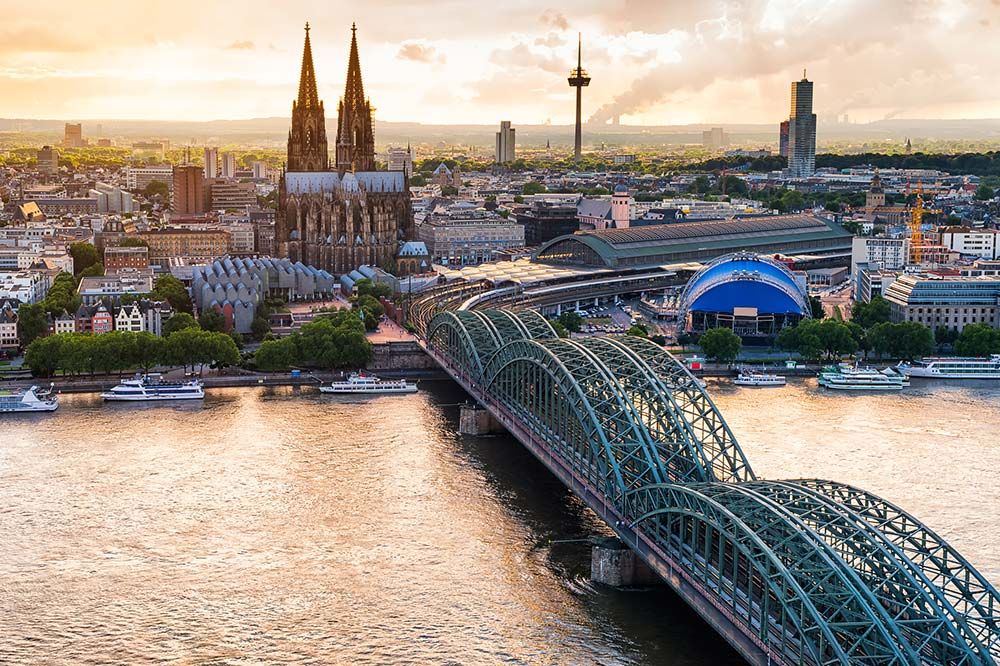 9. Heidelberg
Heidelberg is another historic treasure to discover in Germany. It's home to the country's oldest university, a place that formed many philosophers and professors over the centuries.
The Heidelberg Castle and the medieval Old Bridge are two of the most popular attractions here. Besides landmarks, the city is also packed with restaurants, pubs, shops, and characteristic markets that sell everything from beer to cuckoo clocks.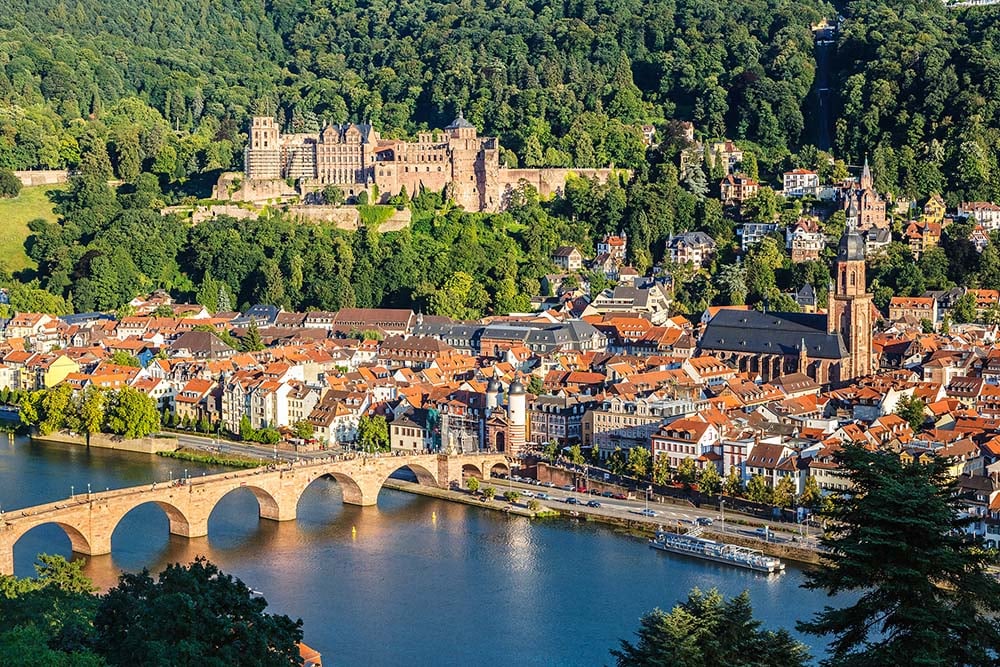 10. Hamburg
A blend of fascinating history, futuristic architecture, and vibrant nightlife, Hamburg is not only one of the best places to visit in Germany, but it's also one of the most exciting places in Europe.
It is the second-largest city in the country and impresses visitors with a stunning historical centre, countless bridges, and an abundance of green spaces. Here, you can also admire the largest warehouse district in the world characterised by remarkable Neo-Gothic buildings erected on oak piles.
Then, the Hafen City displays Hamburg's contemporary side with a striking mix of skyscrapers, concert halls, and promenades.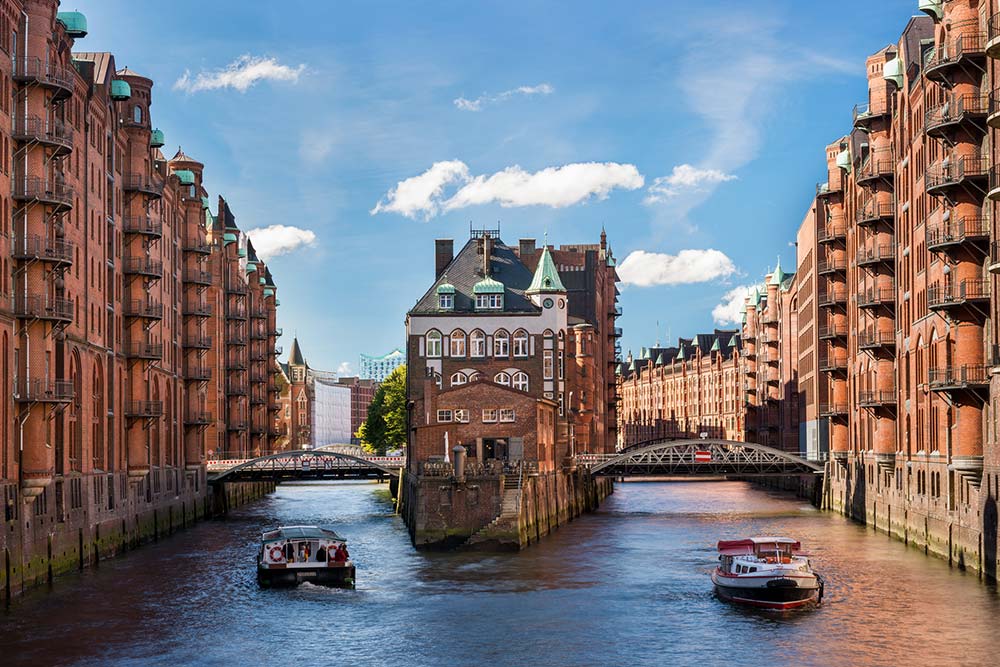 Summary
Whether you love history, the outdoors, or the chaotic city life, this country has a lot to offer and these 10 best places to visit in Germany surely deserve a spot on your bucket list.
---
You can use the accommodation map below to start your search for hotels and places to stay in Germany. Using this you can change the place you're looking to visit (such as somewhere mentioned above), add filters, adjust your budget, dates and more.
See all our suggestions of top websites to find travel accommodation.
---
Related Articles