Germany's capital, Berlin, is often regarded as one of the most innovative, hip, and dynamic cities in Europe. It is one of the world's most diverse and unique cities, and it is a must-visit on any traveller's travel plans.
Anyone wishing to explore the city's attractions will be impressed by this dynamic metropolis, which combines elegance and glitz with a relaxed way of life. The bustling metropolis checks all the boxes, with a fantastic party scene, a rich history, amazing local cuisine, world-class beer, and some of the world's most outstanding attractions and museums.
Make Berlin your next must-visit destination if you haven't been there already. Here are the top 11 reasons why Berlin should be on your bucket list.
---
1. Renowned history of Berlin
The harrowing Holocaust Memorial, the Soviet Memorial in Treptower Park, the remnants of the Berlin Wall at East Side Gallery, Book Burning Square, and the Stasi Museum are just a few examples of the turmoil that Berlin has experienced over its long history.
A visit to the Berlin Wall is an obvious must-do. The East Side Gallery, which is the longest intact section, is now covered in murals made of graffiti. During the day, the wall can become extremely crowded, so go there early to avoid the throng. The Berlin Wall Memorial is an excellent spot to learn more about the wall's history. Another must-visit is the Brandenburg Gate (seen above), is a major historical city gate still in existence and a mark of Germany's reunification.
The history of Berlin does not end with the wall. Take a solemn stroll at the Holocaust Memorial which is outdoor and accessible around-the-clock. The stumbling stones or 'stolpersteine' are a tiny Holocaust memorial dispersed throughout the city. These little brass stones are set in the streets to commemorate the houses and workplaces of Holocaust victims.
Visitors will experience thrills and gain an insight of the past that still shapes the city today through the monuments and museums that pay tribute to the city.
Activities That You May Like
2. Europe's party capital
Berlin is frequently referred to as the 'party capital of Europe', and for good reason.
It's no surprise that Berlin has an incredible nightlife culture which is affordable for visitors due to affordable drinks and plenty of bars and clubs. It's not just an inexpensive night out when compared to most major European towns, but you'll also find several bars and clubs with no closing times. Not nearly up for staying up all night having fun? Buses and trains also run through the night, so there are no problems.
The nightlife in Berlin is incredible, so if you're here to party, you've made the correct decision. To enter the city's clubs, you must be at least eighteen years old. For years, the city's nightclubs have been famed, offering good evenings out to generation after generation. Watergate, House of Weekend, Kit Kat Club, Berghain, and others are among the top bars and clubs in the city.
Party all night on the Spree River's banks while taking in the 'Berlin sound' at the renowned Watergate. At the Monkey Bar, enjoy rooftop views.
Berlin's nightlife has something for everyone, from classic German bars to underground warehouse raves.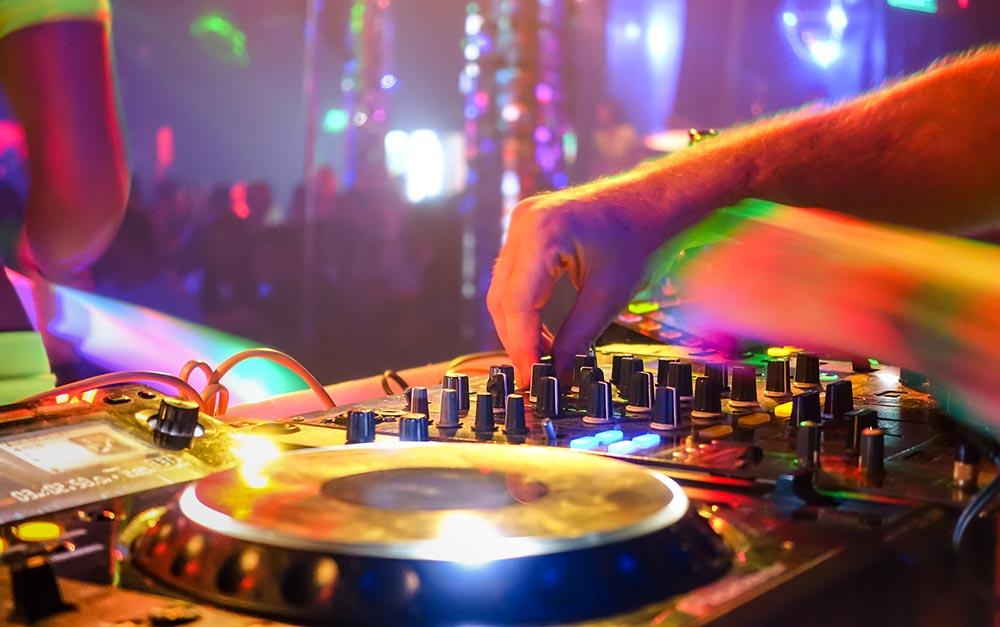 ADVERTISEMENT
CONTINUE READING BELOW
3. Green spaces to relax
Berlin is surrounded by lush greenery! Over two thousand and five hundred city parks and natural places are there to get away from the hustle and bustle of city life and to relax and reconnect with nature.
Berlin's magnificent natural parks are ideal for a leisurely fall stroll, a picnic, or a summer barbecue. There are many public parks in the city where you may have a barbecue, and some parks even have the necessary equipment available so you don't have to carry it yourself.
Monbijoupark, Mauerpark, and Tempelhofer Feld are some of the top BBQ sites in the city. You could also take a nice walk-through Grunewald Forest.
4. Tasty local cuisine
Even though German cuisine isn't exactly renowned, Berlin is regarded as one of the finest cities in Europe for vegans. Berlin is a foodie's heaven, with classic German dishes, international street food, and plenty of vegan options.
Outside of vegan options make room for the renowned 'Currywurst' (a hot ketchup and curry powder-seasoned pork sausage). Visit Konnopke's Imbiss for the tastiest currywurst in town. Another dish you should try is bratkartoffeln (fried potato slices roasted with sliced bacon and onions).
The döner kebab is a traditional late-night snack that is ideal after a night of partying, and there are many Turkish restaurants in this area. Turkish immigrant Kadir Nurman is said to have originated the döner kebab in Berlin. The variety of food available in Berlin is unparalleled and should be sampled during a visit.
Additionally, the city is home to numerous street markets where a wide variety of traditional, multicultural, and vegan foods are sold. Street Food Thursdays in Markthalle Neun, Kulturbrauerei Food Market, Sunday food market at Mauerpark and Neue Heimat are some of the best street food markets.
Activities That You May Like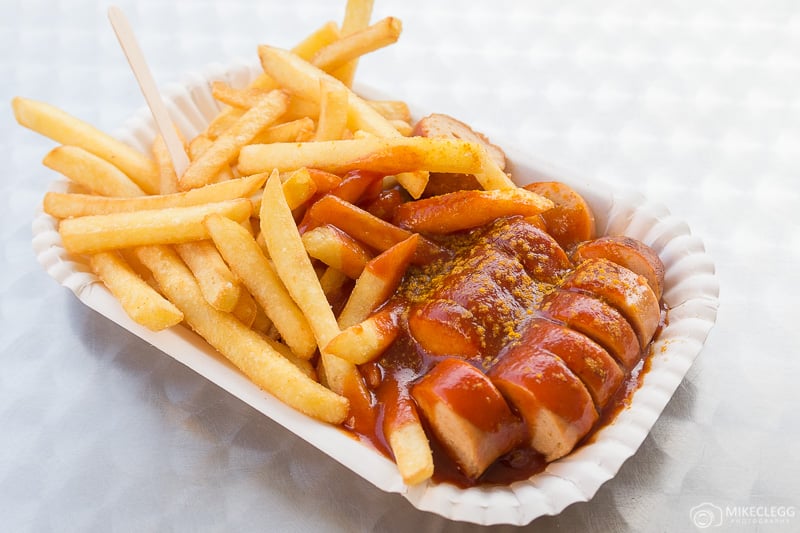 5. World-class beer
World-class beer! It's difficult to write about Berlin and not to mention these three words! There is a variety of beer in Berlin. Germans, particularly Berliners, take great pride in their beer.
The craft beer sector in Berlin is growing exponentially, with both old and new beers available. The city has beer enthusiasts covered, whether you're searching for a fantastic beer garden, a bar, or a unique craft beer spot.
Looking for a relaxing evening? Berlin's beer gardens might be perfect for you. One of the oldest is the Prater Biergarten, but other excellent options include Schleusenkrug and the breathtaking Klunkerkranich rooftop beer garden. Even better, you can join a local for a drink and get a tour from the experts.
Activities That You May Like
6. Ample architecture and museums to explore
Berlin featured a wide variety of museums and famous sites to please cultural enthusiasts.
One of Berlin's most recognisable structures, the Brandenburg Gate is a must-see. One of Berlin's most well-known attractions is the Reichstag, which served as the former home of the German Parliament for many years. The Fernsehturm (television tower) in Berlin, the tallest structure in Germany, is clearly visible from practically anywhere in the city and dominates the city's skyline.
Three UNESCO World Heritage Sites, more than a hundred and eighty museums, and works of art by classical painters can all be found in Berlin. Five distinct top-notch museums are located on an entire island called 'Museum Island', where you can learn about the culture. Pergamon Museum, Neues Museum, Alte Nationalgalerie, Bode-Museum, and Altes Museum are the five museums on Museum Island.
The city's age makes it a significant cultural hub in Europe, and there are art galleries, record shops, and creative spaces on every corner.
7. Incredible graffiti scene
Berlin is famous for its spectacular graffiti scene, and the city is covered in it. The city is known for its pride in independence and self-expression, and its art scene exemplifies this attitude. The outstanding example in the city is without a doubt the East Side Gallery, which used to be the Berlin Wall and is currently the world's longest open-air gallery.
Graffiti murals dot the cityscape and are an important part of Berlin's art scene which you can't miss. There are graffiti murals all across the city, but pay attention to those along Dircksenstraße or at Teufelsberg (an abandoned Cold War era listening station).
The Mauerpark Graffiti Wall is a legal place for any graffiti or mural. It's a terrific spot to relax and enjoy the artwork, or to make own imprint on the city!
Graffiti can also be seen on Bülowstraße, Kreuzberg, and Urban Spree.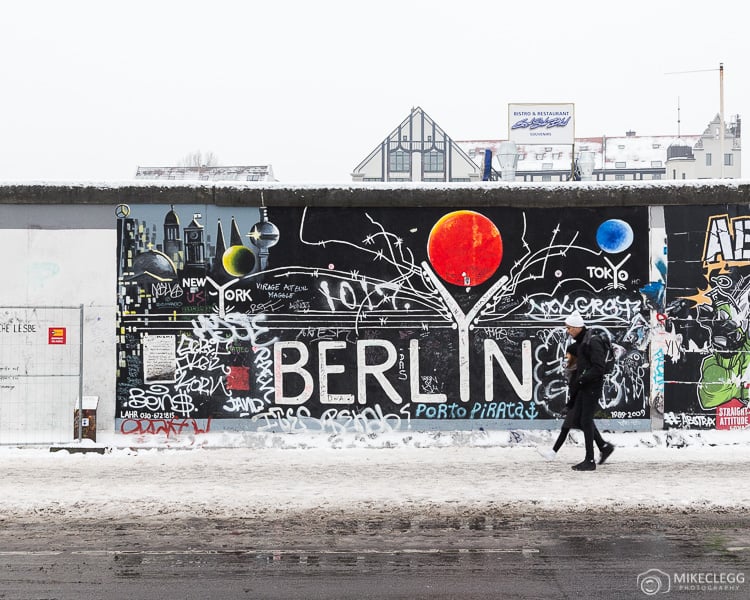 8. Excellent day trip options to nearby places
Berlin is in an excellent location for visiting other interesting cities and places nearby. There are fantastic day trips you may take from Berlin if you're thinking about taking a longer vacation or just using the city as your base. Explore neighbouring places such as Dresden, Hamburg, or Potsdam.
Visiting one of Berlin's lakes or Teufelsberg, a manmade hill on the outside of the city, are some excellent things to do there. The city's largest lake, Müggelsee or Krummesee, located in Grunewald Forest, is a strong contender for Berlin's most picturesque lake.
Furthermore, if you are prepared to confront something more sombre, you can witness the tragedies of Sachsenhausen Concentration Camp.
---
9. Hub of exciting events & annual festivals
Whatever the season, there is always something happening in Berlin.
Summer in the city revolves around the music events. The German capital is an essential stop for any touring musician, and top bands consistently sell-out gigs. There are other festivals as well, including Pop Kultur, Melt, and Lollapalooza. The music festivals in Berlin are always spectacular.
The Berlin Oktoberfest, along with the Festival of Lights, which illuminates the city's skyscrapers, landmarks, and monuments, take place in October and November.
The city comes alive with Christmas markets and a festive atmosphere during this most magical time of year. The Christmas Markets at Alexanderplatz and Gendarmenmarkt are two of the most popular. In between these major events, there are always interesting pop-ups and festivals to attend.
10. Budget-friendly city in western Europe
Berlin is perhaps one of the least expensive capital cities in Western Europe. As a result, it's ideal for students, backpackers, and anyone on a strict budget to enjoy themselves without incurring a financial burden.
In terms of flights or trains, Berlin is likewise reasonably priced. If you're on a tight budget, you could probably get by on €35 to €40 per day and it would be much better if you stay in a hostel that provides free breakfast.
Some of Berlin's most famous attractions, such as the Brandenburg Gate and the Holocaust Memorial, are free to visit. There are also plenty of free sites to visit, such as huge public markets, outdoor graffiti murals, and public gardens and parks.
Getting a Berlin WelcomeCard (AB) is another excellent approach to save money. Cards are available for different lengths of time (from two to six days) beginning at around €25. The card allows you to experience Berlin's cultural treasures at incredible pricing, spanning theatres and museums to sightseeing tours and restaurants.
Take into consideration that several museums and attractions offer discounted admission to students, so keep your student ID ready!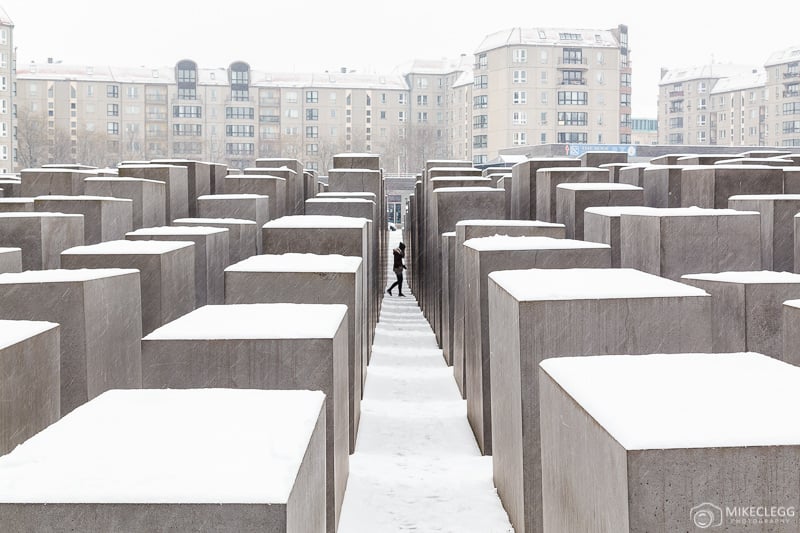 11. A city of alternative lifestyle and cultural diversity
Berlin has to be one of Europe's most alternative and liberal tourist destinations.
Everyone can be who and what they want in Berlin, thanks to a strong culture of upcycling, squats, guerrilla gardening, radical living, as well as sexual liberation.
The city of Berlin is divided into twelve neighbourhoods. To truly appreciate the diversity of the city, visit different neighbourhoods to learn about the unique feeling present in each one. Each of the areas is lively and distinctive while still maintaining a traditional Berlin feel.
Undoubtedly, Mitte serves as the historical and cultural hub of Berlin. Pankow, a laid-back and artistic neighbourhood on the East side of Mitte, or Charlottenburg-Wilmersdorf, the opulent City West, are other options.
Friedrichshain-Kreuzberg is without a doubt one of Germany's coolest communities. It is well-known for its unique and diversified lifestyles. If you're looking for a strong sense of community, a touch of political activism, and the tastiest Turkish food in town, trendy Neukölln is the place to be.
You will undoubtedly discover a cultural place or movement in Berlin that appeals to you.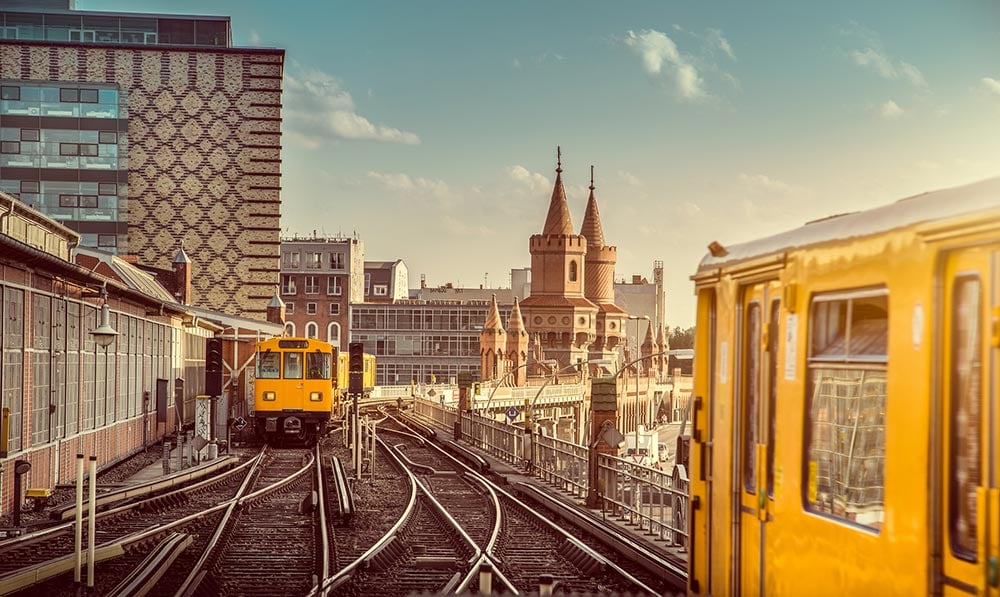 Summary
Berlin, known for its freedom, innovation, and cool punky attitude, is a city throbbing with museums, great beer, cultural sites, brilliant minds, an incredible history, and crazy nightlife.
Berlin is a city unlike any other in the world, and in case you ever needed a cause to visit this fascinating city, we sincerely hope that these top 11 reasons convinced you to do so!
---
Tours and activities for Berlin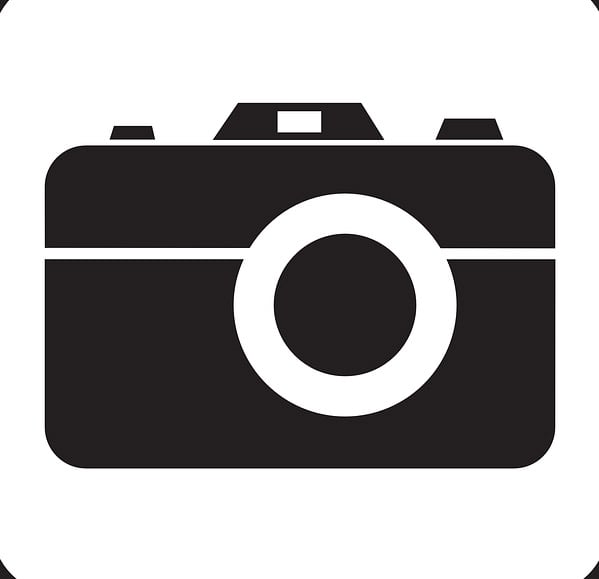 Related Articles