Ah, Paris! What a city to spend time in! Whether you're in town for a short trip or lucky enough to settle down for longer, a lovely picnic in the city of lights is always a great moment. If you're anything like us, you like your picnics peaceful, with a nice view. Lucky for you, we came up with a certified (by us, but still legit') list of the best places to have the perfect French picnic!
PS: you don't have to choose; you can consider this your Parisian Bucket list!
Bon appétit!
Buttes Chaumont – 19th arrondissement
Let's start this selection on the right foot with a classic: Les Buttes Chaumont! You might know this one by name, but trust us: you'll never be done exploring every corner of this Parisian milestone! There's a reason why locals rush to this place as soon as the first rays of sun show up! Besides various cool spots and options to enjoy some shade, Buttes Chaumont has several restrooms. Here's another pro-tip: while you're there, check out @Rosa Bonheur, a nice and gay-friendly bar that serves some excellent pizza!
Open every day from 7 am to 12 am during summer and until 8 pm the rest of the year.
Parc de Belleville – 20th arrondissement
Surprisingly enough, the Parc de Belleville as we know it was only built-in 1988! Set on top of Belleville hill (which makes it the highest park in the city), it offers a nice surface of 45,000 m², an unrestricted panoramic view of Paris, and the longest cascading water fountain in Paris (100 meters long). This park is large yet cozy and has different corners to explore. If you're not in the mood for a homemade picnic, you'll find various nice bars and restaurants around the park. The Parc de Belleville is also home to 140 vines (mostly Pinot Meunier from Champagne and Chardonnay from Bourgogne), each producing around 2 to 3 kilos of grapes, which are harvested every year. This vineyard is a reminder of the viticultural history of the area: during the 14th century, this hill of the Belleville neighbourhood was the royal Domain of the Merovingians.
Open every day from 7 am to 9.30 pm.
Parc de la Butte du Chapeau Rouge – 20th arrondissement
This one might be less popular, but it holds a special place in our hearts! First, how cute is its name? But mainly, this park combines two ideal elements in a picnic spot: first, the fact that you'll always find a nice place to sit down, and second, the view! Because the park is set on top of a hill, you can enjoy a lovely view of the eastern part of Paris, more specifically on lovely Pré-Saint-Gervais.
Open every day from 7 am to 9.30 pm.
Parc de la Villette – 19th arrondissement
Welcome to a great balance of Parisian nature and culture! Since over 30 years, the Open-air cinema offers each Summer a diverse programmation to enjoy classic movies outdoor. Parc de la Villette is also home to the fascinating Cité des Sciences, concert venue le Trabendo, and Le Cabaret Sauvage, which hosts some memorable outdoor concerts!
Open every day from 6 am to 1 am.
Invalides – 7th arrondissement
After a long walk around Pont Alexandre III and the Eiffel tower, why not sit back and relax with a nice lunch or dinner on the Invalides grass? Sure, it's the most tourist-free zone, but the view is super nice. Also, don't we all need that typical tourist moment every once in a while? Get the cherry tomatoes, cheese selection, and baguette. It's your time to shine!
See luggage storage around Eiffel Tower
Parc Montsouris – 14th arrondissement
Parc Montsouris probably has the biggest cuteness factor out of this entire list! This peaceful park at the heart of the 14th arrondissement is less crowded and ideal for a picnic. On Sundays, they even have little ponies for the kids to ride! Should we just go ahead and sign you up?
Open every day from 7 am to Midnight.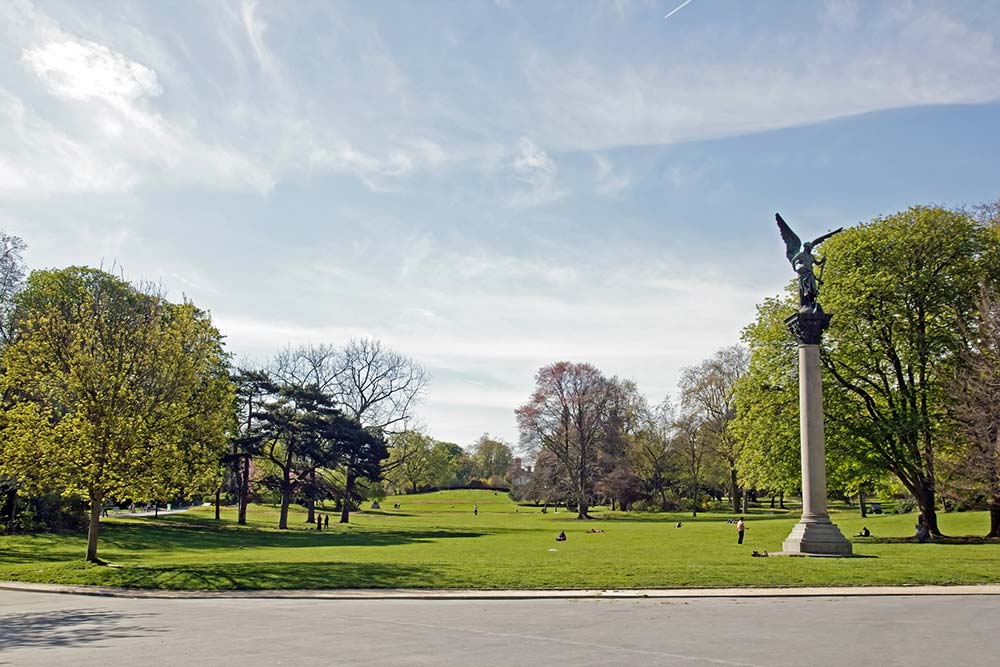 Jardin Villemin – 10th arrondissement
Right along the banks of Canal Saint-Martin, the Jardin Villemin is one of those lesser-known parks where you'll find little to no tourists. Most locals enjoy a lunch break under the sun among the usual crowd. On top of offering a nice big green space, this spot is ideally only a few minutes away from République, Gare de l'Est, and many other points of interest.
Open every day from 8 am to 9.30 pm.
Sacré Cœur – 18th arrondissement
To most people, Sacré Cœur is only a place to visit or walk by in lovely Montmartre, but you'd be missing out big time if you didn't have a picnic on the bottom part of the site. From the stunning view to the surrounding atmosphere, your picnic should be one to remember!
Parc Monceau – 8th arrondissement
Why is Parc Monceau ideal for a picnic? I mean, where to start? The place has it all!
A playground, as well as a sandbox for younger children;
A merry-go-round and swings traditional open every afternoon;
Pony rides open on Wednesdays, weekends, school vacations, and some public holidays;
An open-air clown show, open on Wednesdays and weekends at 5 pm (except on rainy days and from November to April);
And even a cute pond to get some painting inspiration!
Open every day from 7 am to 9 pm.
Jardin des Plantes – 5th arrondissement
Fun fact: few people know this, but Jardin des Plantes was formerly called Jardin royal des plantes médicinales (Royal Garden of Medicinal Plants). It was created in May 1635 by decision of Louis XIII as a garden for the training of future physicians and apothecaries. If your middle name is plant lover, this is the perfect spot for you! With its cute picnic area, Jardin des Plantes is the ideal place for a picnic and to get lost among beautiful and unique plant species. The greenhouses are a much-appreciated breath of fresh air on sunny days.
Open every day from 7.30 am to 8 pm.
See luggage storage near Porte Maillot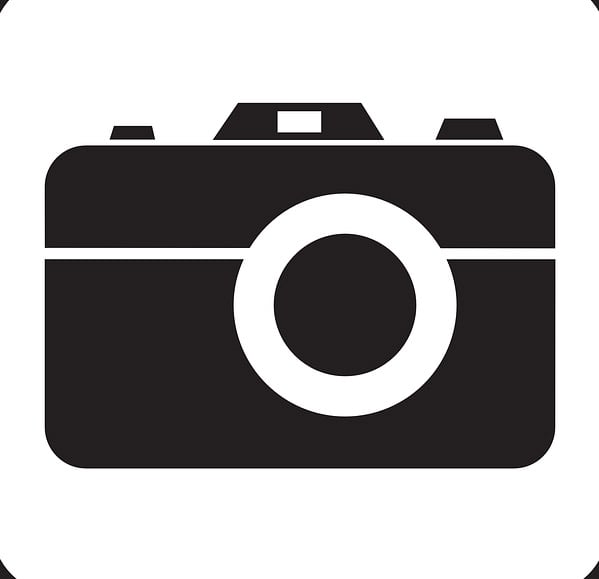 Related Articles