Packing for a trip can be both exciting and overwhelming. As you prepare to embark on your adventure, it's crucial not to forget the essential items that will make your journey smooth and stress-free. Efficient packing is the key to a successful trip, ensuring you have everything you need without the burden of excess baggage. Below we will explore the things you should never forget when packing for a trip, helping you stay organized and prepared for any situation that may arise.
---
Make a checklist: Essential items to include
First before you start packing, it's essential to create a checklist of all the items you need to bring. A checklist ensures that you don't forget anything important and helps you stay organized throughout the packing process.
Start by jotting down the basics, such as clothes, toiletries, and travel documents. Then, consider any specific items you might need for the destination or activities you plan to engage in. For example, if you're going hiking, include appropriate footwear and outdoor gear.
By creating a comprehensive checklist, you'll have peace of mind knowing that you haven't overlooked anything crucial.
ADVERTISEMENT
CONTINUE READING BELOW
Travel documents: Passports, visas, and ID cards
One of the most important things not to forget when packing for a trip is your travel documents. Without these, your dream vacation can quickly turn into a nightmare.
Double-check that you have your passport, ensuring that it is valid for at least six months beyond your intended return date. If you require a visa for your destination, make sure you have applied for it well in advance.
Additionally, bring multiple copies of your identification cards and keep them in separate places, such as your luggage and wallet. In case of loss or theft, having these copies will make the process of replacing them much smoother. We also recommend having an online backup in a secure place.
Medications and first-aid kit: Don't forget your prescriptions!
If you take any medications, it's crucial to pack them in sufficient quantities for the duration of your trip. Make a list of all the medications you need and ensure you have enough to last the entire journey, plus a few extra days in case of unforeseen delays. It's also wise to have a copy of your prescriptions, as some countries may require them for certain medications.
In addition to your regular medications, it's working packing a basic first-aid kit. This would include essentials such as plasters (band-aids), painkillers/relievers, antiseptic wipes, and any other items you may need for minor injuries or illnesses.
Clothing essentials: Pack according to the weather and activities
When it comes to packing clothes, it's essential to consider the weather and activities you'll be doing during your trip. Check the weather forecast for your destination and pack accordingly.
It's worth bringing a variety of items that can be mixed and matched to create different outfits. Also pack appropriate footwear for the activities you have planned, whether it's hiking boots, sandals, or dress shoes. You can try rolling your clothes instead of folding them to save space in your suitcase and prevent wrinkles. Remember to pack a few extra pairs of underwear and socks, as well as a lightweight jacket or sweater for unexpected changes in weather.
Lastly consider using packing cubes to organise your clothes.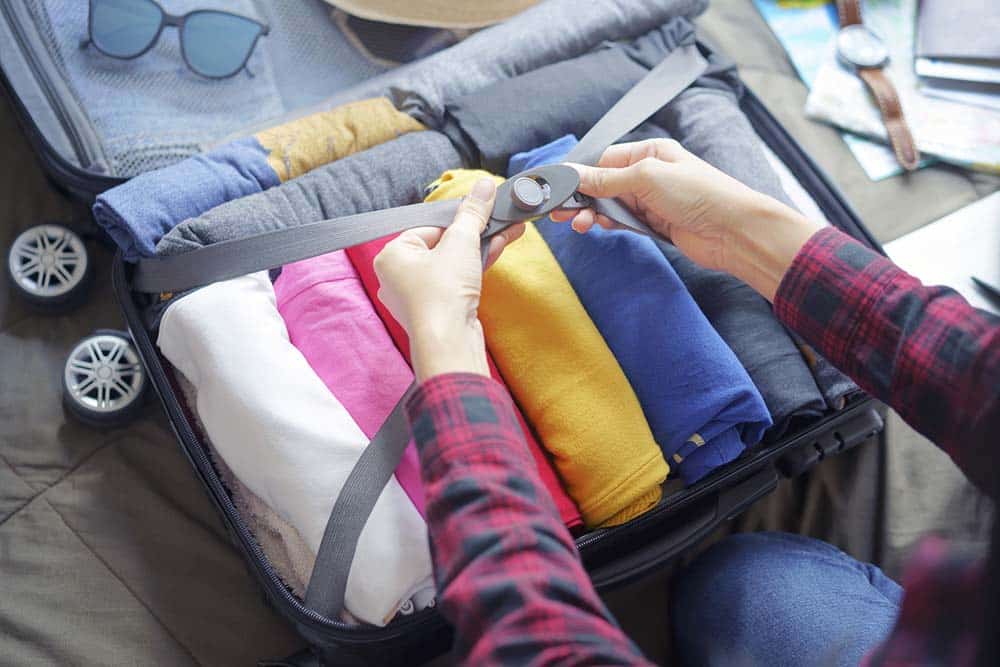 Toiletries and personal care items: Remember travel-sized products
Toiletries and personal care items are often overlooked when packing for a trip. Ensure you have small travel-sized products of all your essential toiletries, such as toothpaste, shampoo, conditioner, and body wash. Consider investing in a toiletry bag with compartments to keep everything organized and prevent leaks. Don't forget to pack items like a toothbrush, dental floss, a razor, and any other personal care items you use daily. If you prefer specific brands or have allergies, it's best to bring your own products rather than relying on hotel amenities.
ADVERTISEMENT
CONTINUE READING BELOW
Electronic devices and chargers: Stay connected on the go
In today's digital age, staying connected while travelling is essential for many people. Don't forget to pack your electronic devices, such as your smartphone, camera, tablet, or laptop, along with their respective chargers. It's a good idea to invest in a portable charger to ensure you can charge your devices on the go, especially if you'll be spending long hours in transit. If you're travelling internationally, don't forget to bring the necessary adapters to charge your devices in different countries. Additionally, consider bringing a charging hub to charge multiple devices simultaneously.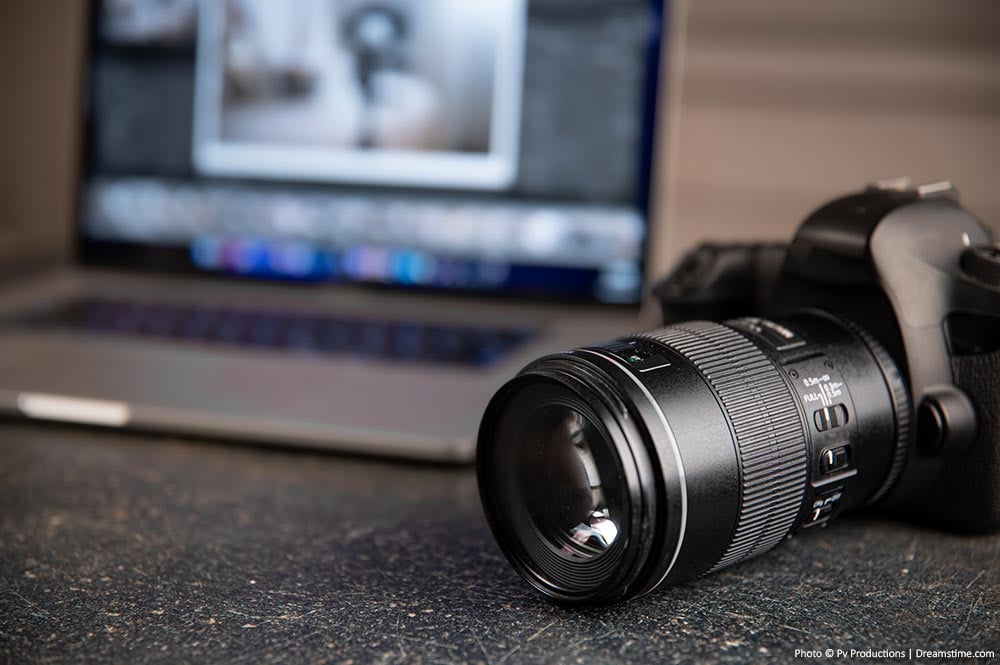 Travel accessories: Adapters, locks, and travel pillows
In addition to electronic device chargers and adapters, there are several other travel accessories you shouldn't forget when packing for your trip.
One essential item is a universal travel adapter that allows you to plug your devices into different types of outlets worldwide. This is particularly important if you're travelling to multiple countries with different plug types.
Another must-have is a reliable luggage lock to secure your belongings during transit and in your accommodation.
Additionally, consider packing a travel pillow for long flights or bus rides, ensuring you can rest comfortably and arrive at your destination feeling refreshed. These can also help to prevent kneck ache as well when resting in seats and awkward positions.
Entertainment and comfort: Books, headphones, and snacks
Long journeys can sometimes be tedious, especially if you're travelling by plane or train. To make your trip more enjoyable, don't forget to pack some entertainment and comfort items.
Bring a good book or e-reader to keep yourself engaged during long hours of travel.
Noise-cancelling headphones are also a great investment, allowing you to listen to music, and podcasts, or watch movies without disturbance. For some great value earbuds check these out. Also remember to download a few movies or shows to watch when you have no connection.
If you're a light sleeper, consider packing an eye mask and earplugs to ensure a restful sleep. Lastly, don't forget to bring some snacks, such as granola bars or nuts, to keep you fueled in between meals.
Double-checking your packing: Avoid last-minute panic
Before you zip up your suitcase, take a few moments to double-check your packing. Go through your checklist once again, ensuring that you haven't missed anything important.
Check all the compartments of your luggage to make sure you haven't left anything behind. It's also a good idea to weigh your suitcase to ensure it meets the weight restrictions of your airline.
By double-checking your packing, you can avoid the last-minute panic of realizing you've forgotten something crucial.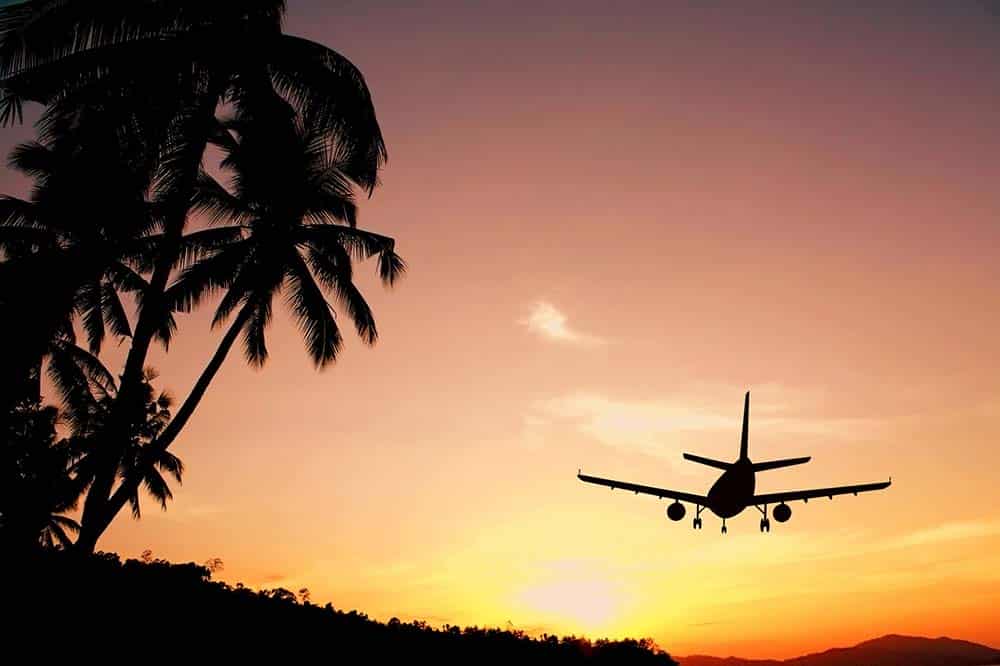 Summary
In conclusion, packing efficiently is crucial to ensure a stress-free and enjoyable trip. By following these things not to forget when packing for a trip, you can stay organized, prepared, and ready for any adventure that comes your way. Make a checklist, pack your travel documents, medications, clothing essentials, toiletries, electronic devices, travel accessories, and entertainment items. Double-check your packing to avoid any last-minute panic. With everything in order, you can head on your journey with peace of mind, knowing that you have everything you need to make lasting memories and have a great trip.
Read Important Things to Do Before You Travel (With a Downloadable Checklist) for more tips.
Ready to book? Search for:
---
Related Articles