Malta is a beautiful archipelago in the Mediterranean Sea located between Sicily and the North African coast. The country is of the world's smallest with an area of 316 km2 and a population of around 500,000 people. An interesting fact about Malta is that most of its people can actually speak fluently 3 languages: Maltese, English, and Italian. This is due to the fact that Malta was occupied by so many nations.
Despite Malta being slightly isolated, there is proof to suggest that civilizations have been residing in Malta since the early Neolithic period (5000 BC). Malta is a beautiful place to discover and here are seven top reasons why you should visit the country!
---
The Great Weather
With 300 days of sunshine, the sunny and warm weather of Malta is one of the good reasons that drive many tourists to visit. The daily average of sunshine is 12 hours in summer and around 5 to 6 hours in winter. Malta is an all-year-round holiday destination; the winter season is mildly cold, and the summer season is perfectly sunny.
Its Beaches
Malta is blessed with gorgeous cyan blue beaches with the best ones situated along the Northern and Western shorelines. Malta's beaches are known to be extremely clean and of great water quality. The top beaches to visit are Mellieha Bay (the island's biggest beach), Dwejra Bay (located in Gozo and with natural pools), Ġnejna Bay (a more peaceful beach), Golden Bay (seen below), Ghajn Tuffieha Bay, and the dreamy Blue Lagoon.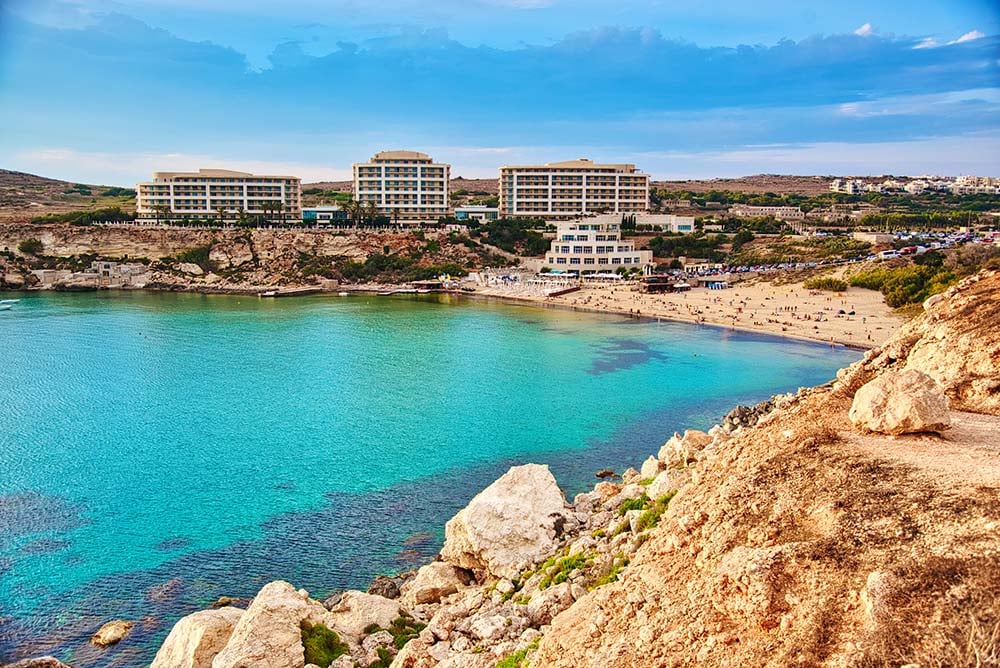 ADVERTISEMENT
CONTINUE READING BELOW
Its Islands
While in Malta, you can have the chance to do "Island Hopping". This Maltese archipelago is made of three main islands: Malta, Gozo and Comino. You can easily reach from Malta to Gozo and Comino by ferry which takes 25-minutes for both and costs around 5 euros (subject to change).
Malta is the largest island and the commercial, cultural, and administrative centre. Gozo is the second-largest island and is usually more rural and is famous for its crafts, fishing, and agriculture. Comino is the smallest and largely less inhabited than the other islands with only one hotel available. Comino is also the location of the famous Blue Lagoon where you'll find stunning azure water and perfect for a refreshing dip.
The Unique Cuisine
The Maltese cuisine reflects its history where many different influences like Spanish, French, Italian, British and other Mediterranean cuisines are present in the dishes. This makes Maltese food incredibly unique.
The food that you must try while in Malta are the traditional Rabbit stew (Stuffat Tal-Fenek), the local Gbejniet (Maltese Cheese), Aljotta (Fish Soup), Zalzett Tal-Malti (Maltese sausage), the traditional pastizzi (savoury pastry), Ftira Ghawdxija (Gozitan Pizza), and Timpana (baked macaroni). As for desserts try the Imqaret (Fried Date Pastry).
It's Affordable
Malta is a great place to visit on a budget. It is affordable because the prices in Malta are usually 20 percent less than they are in mainland Europe. This percentage includes food, hotels, transportation, cruises, water activities and even the flights to Malta itself.
ADVERTISEMENT
CONTINUE READING BELOW
The Rich History
Malta is blessed with 7,000 years of rich and amazing history which you will notice during your trip. There is a large number of historic artefacts, monuments, architecture, and ruins to check out while exploring. This archipelago has been ruled by many nations including the Normans, the Arabs, the Aragonese, the Carthaginians, the Phoenicians, and the Romans. What is fascinating is that the oldest megalithic temples in the world are located in Malta, where they are actually older than Stonehenge (a historic landmark in England).
The best historic sites to check in Malta are Mdina, which is an architectural landmark dating back to 4,000 years ago and the Saluting Battery located in Valletta. Also, make sure to check St Paul's Catacombs, Hal Saflieni Hypogeum (prehistoric underground burial chamber), Rotunda of Mosta, Ta' Pinu Sanctuary, and St John's Co-Cathedral. Some of the history-rich villages to check out are Ta' Qali Crafts Village, Sliema, and Popeye Village.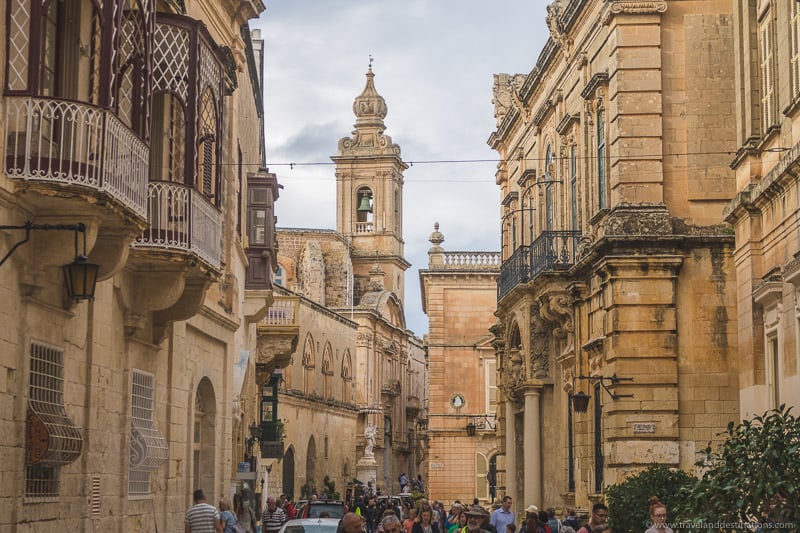 ADVERTISEMENT
CONTINUE READING BELOW
Its Small Size
Malta's small size makes it easier to explore and discover as there is less area to cover making it faster to reach any destination you want. Even going to the islands can take less than 30 mins. For those staying a while then you should be able to discover all the main attractions in less than 10 days.
Malta used to have a railway and a tramway in the past but not anymore. Despite the fact, Malta is still well connected; you can get around Malta by public transport which is usually by bus or taxi. There are about 80 routes on the Maltese islands, running daily from 5:30 a.m. to 23:00 p.m.
Summary:
Malta is a great place to visit when you are on a budget and dying to go for a vacation on an island. Not only is it cheap, but it is also a dream destination for beach and sun lovers. What makes it a unique destination is that despite its size, this place does not fail to shock with its many monuments, artefacts and rich history. When in Malta you will not only get the chance to discover its history but also enjoy its delicious food, friendly people, rich culture, beautiful beaches, and charming islands.
---
Tours and Activities
Related Articles