The Hotel Imperial Vienna is one of the city's finest hotels. It is part of Starwood's brand "The Luxury Collection" where the property brings aspects of the city into the design of the hotel. As you walk through different parts of the hotel, from the entrance, restaurants, hallways, almost anywhere, you will definitely understand why this is in The Luxury Collection. Every part of the hotel has beautiful, intricately designed architecture and furnishings, as well as paintings and artwork of people from Vienna's history including Emperor Franz Joseph I and Empress Elisabeth (Sisi).
Originally the palace was built as the Vienna home for the Prince of Württemberg in 1863 by architect Arnold Zenetti. Ten years later it became the Hotel Imperial after being bought by Horace, Ritter von Landau in 1872 and converted into a hotel. In recent years it has had a €11.4 million restoration where the entire ground floor was refurbished, and now since Feb 2016 the hotel itself is owned by Al Habtoor Investment but is still part of The Luxury Collection under a long-term management contract.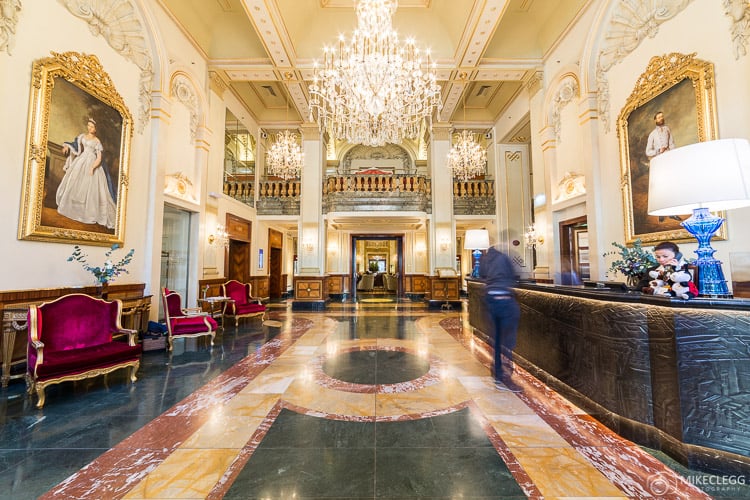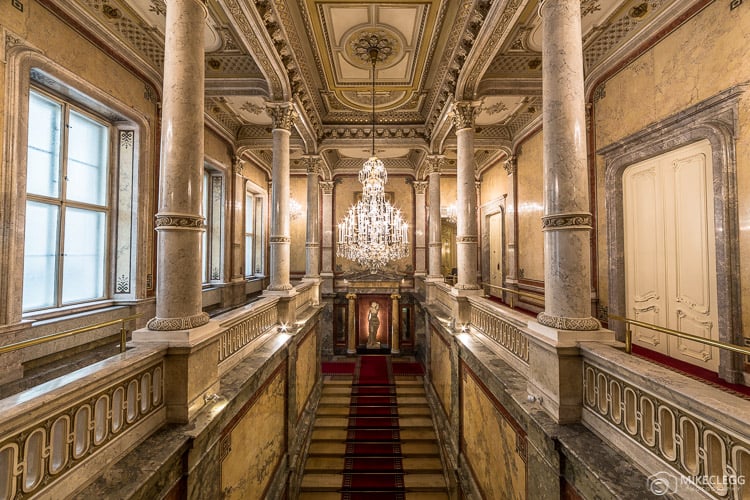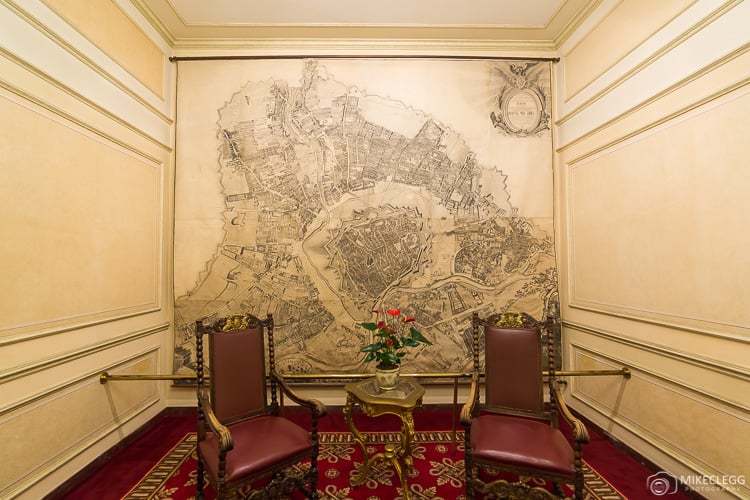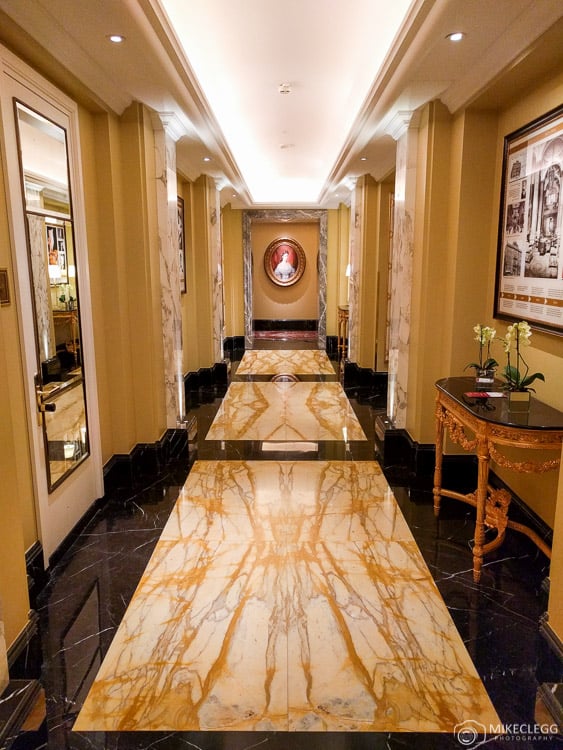 Location
The Hotel Imperial Vienna is located along Vienna's famous Ringstrasse and close to many of the main attractions in Vienna including:
Wiener Musikverein – 1-minute walk
Karlskirche – 5 minutes walk
Stadtpark – 7-minute walk
Staatsoper (Vienna State Opera) – 7-minute walk
Belvedere – 10 minutes walk
Stephansdom (St Stephen's Cathedral) – 15 minutes walk
There are many other attractions in the city. You'll find some links at the end to my other Vienna posts.
Interesting facts
Here are some interesting facts about the hotel.
The hotel has been host to countless celebrities, kings, queens, presidents, emperors, and many other important figures. A few of my favourites are Queen Elizabeth II, Bill and Hillary Clinton, Michael Jackson, Madonna, The Rolling Stones, Brad Pitt and Angelina Jolie, Charlie Chaplin and Sigmund Freud.
The hotel is sometimes subject to special requests, one of those was from a gentleman that wanted to propose to his girlfriend. He wanted to hire a helicopter and then drop 5000 roses when he popped the question. The hotel always tries to accommodate special requests whenever possible and managed to hire the helicopter and roses, but unfortunately, the city deemed dropping the roses would be unsafe for pedestrians therefore the hotel instead had to kit the room out with the roses instead.
Rooms
In the hotel are 138 rooms across 5 floors, which includes 62 luxury suites. Interestingly the higher you go in the building, the lower the ceilings are, so a room on the lower floors has a much higher ceiling than a room on the top floor. The rooms come in various colours and layouts and are equipped with antique furniture from auction houses. The Royal Suite has furniture from castles in Europe.
Elisabeth Suite
During my visit I had the privilege of staying in one of the Elisabeth Suites, which is a beautifully decorated room with elegant furnishings, grand chandelier lights and luscious antique furniture. The colours in this suite were a rich red with complimenting furniture. Note: there are different colours across the suites so not all the Elisabeth Suites would be red. Provided in this Elisabeth Suite was a spacious walk-in-closet with lots of shelves and storage, making it very comfortable for a long-term stay.
As I entered, I was greeted by a butler who checked me in, explained what to do around the city and offered to help with anything else, such as concerts and other attractions. The butler also offered to unpack my bags.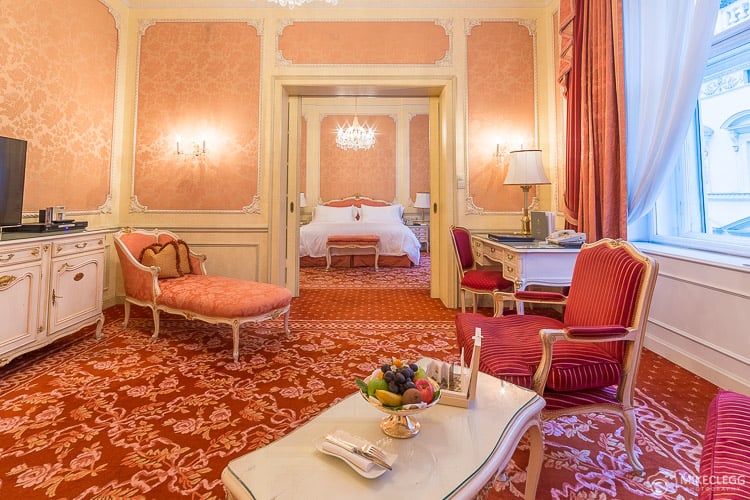 Also on my arrival, there was a selection of fantastic Imperial Torte chocolates and a big bowl of fruit. The Imperial Torte chocolates were fantastic and superior to many in Vienna.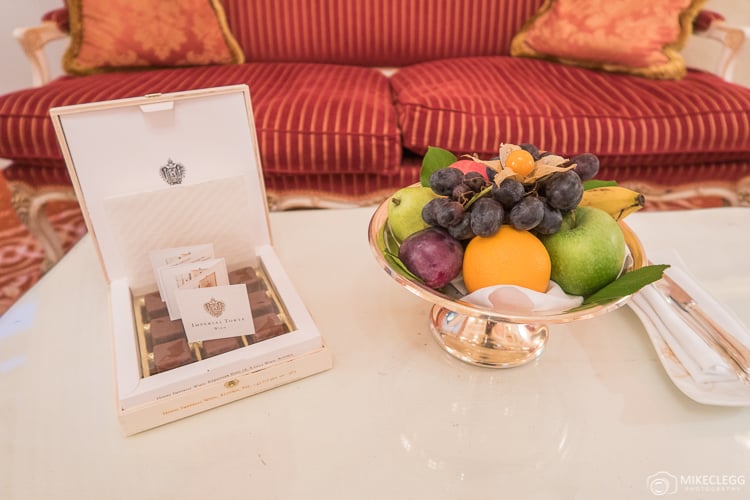 The bathroom has a large bath, hand shower and fixed shower, two sinks and a separate toilet and bidet. The toiletries provided were Bulgari which are a generous size of 75ml. Also provided were plenty of high quality towels, beauty mirror, scales and hairdryers.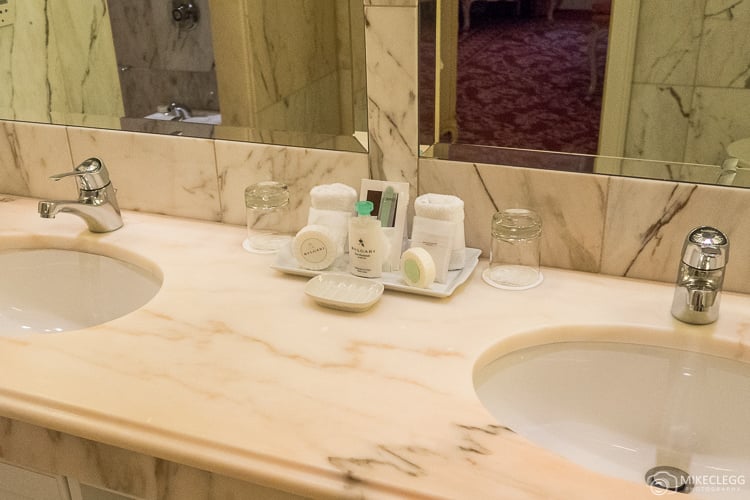 The room is equipped with a music player with a selection of classical music. This really added a fantastic Viennese element to the room and it allowed for a relaxing yet invigorating atmosphere.
Imperial Suite
The Imperial Suites are one of the more luxurious suites, providing a spacious 100 square meters, including a large living room and separate bathroom and bedroom. The suite has bold colours, lots of antique furniture and wonderful crystal chandeliers.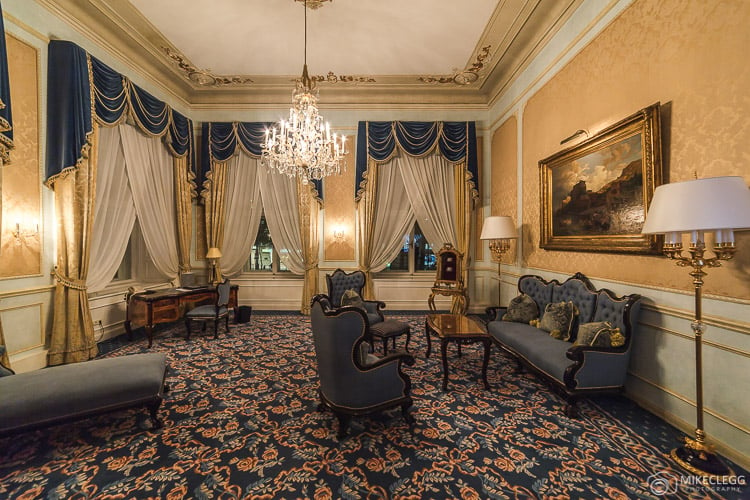 Maisonette Suite
The Maisonette Suites are extremely cosy and have a somewhat romantic feel. They have light soft colours and the space is spread across two levels. The suites are located on the top floor of the hotel and had lower ceilings than some of the rooms on the lower floors (as per the historic design of the hotel). One of the bonuses of this suite was the small balcony from which you can see across to Resselpark and Karlskirche. I read it is sometimes possible to hear music from the nearby Musikverein's when they have performances.
Royal Suite
At the top of the Royal Staircase (seen earlier) are the Royal Suites which were once the private rooms of the Prince of Württemberg. There are two Royal Suites which provide an impressive 160 square meters of space, have seven meter high ceilings, silk upholstered walls and beautiful furniture that came from castles. These rooms are the grand jewels of the hotel, and countless famous and royal people from all around the world have been guests.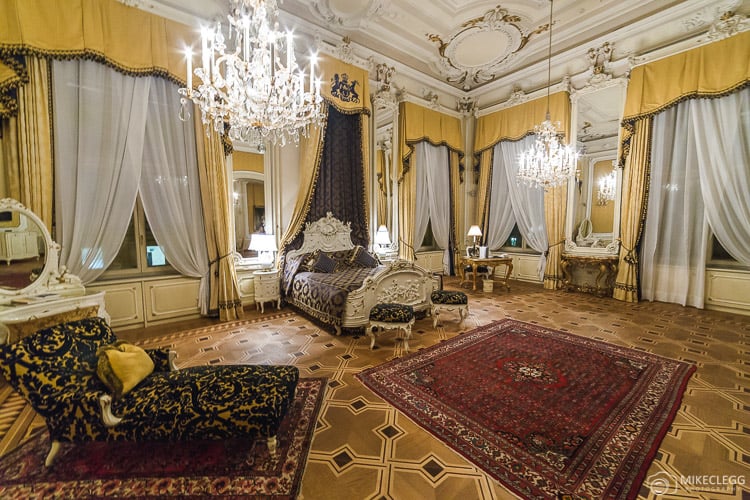 To see more of the suites available head to imperialvienna.com/en/luxury-hotel-vienna.
Amenities
Some of the amenities noted during my stay were:
Large flat screen television in both lounge and bedroom
Music player with Viennese classical music
Work desk
Fresh fruit
Air Conditioning
Night turndown service
Minibar
Bulgari toiletries
Bathrobe and slippers
Hairdryer
Magazine selection
Safe
Shoeshine basket
Scales
For an up to date list head to www.starwoodhotels.com.
Butler Service
As part of the luxury suites you get butler service.  A few things included in the service are:
Taking care of any special requests before you arrive.
Being welcomed upon your available at check-in, where the butler will ask if he can do anything to help you, go through things to do in the city and provide maps and brochures where applicable
Unpacking and packing of your luggage
Shoeshine service
Pressing of laundry
Hand pressed newspaper
To read more about the butler service head to www.imperialvienna.com/en/butlerservice.
WIFI – During my stay the WiFi was easy to connect on my computer and smartphone without any issues; I also used Skype and it worked fine. The WiFi standard connection came free as part of the room.
Other facilities
Conference/Banquet/Event Rooms – Within the Hotel Imperial Vienna are several rooms available which can be hired for weddings, meetings, dinners and many other events. One of those is below: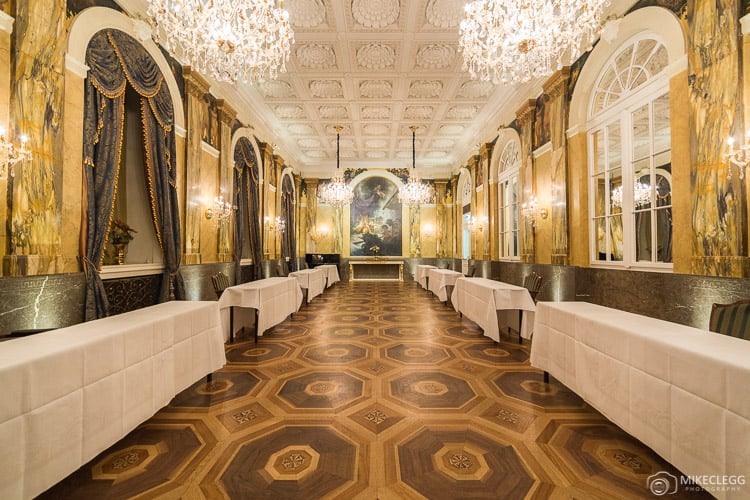 Restaurants
The hotel has three restaurants on-site including Restaurant OPUS, Café Imperial and HalleNsalon 1873, as well as a place to buy cakes and the incredible Imperial Torte.
Restaurant OPUS
Restaurant OPUS is a Michelin star restaurant and also has 3 Gault Millau toques. The restaurant serves Austrian style dishes with modern interpretations and is led by head chef Stefan Speiser. The design of the restaurant is small, modern and elegant, with stylish furnishings and pleasant lighting.
For more information head to www.restaurant-opus.at.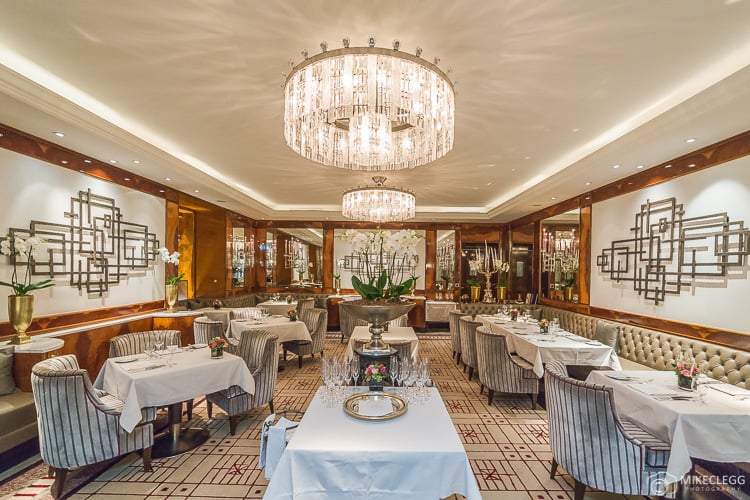 Café Imperial
The Cafe Imperial is the location for breakfast but also serves food throughout the day and evening. The hotel claims to have the best Wiener Schnitzel in Vienna. I have heard restaurants say this before and often try it, but I would have to agree that this was undoubtedly the best I've had in the city. It was non-fatty, was made from high-quality veal, flattened to the perfect thickness and the breadcrumbs was soft and flaky. As well as the food, I asked for a wine that pairs well with the Schnitzel, and the white wine provided complimented it perfectly. There was also an extensive selection of teas, coffees and desserts, of which I had the Imperial Tea which was very refreshing. Visit their website www.cafe-imperial.at for more info.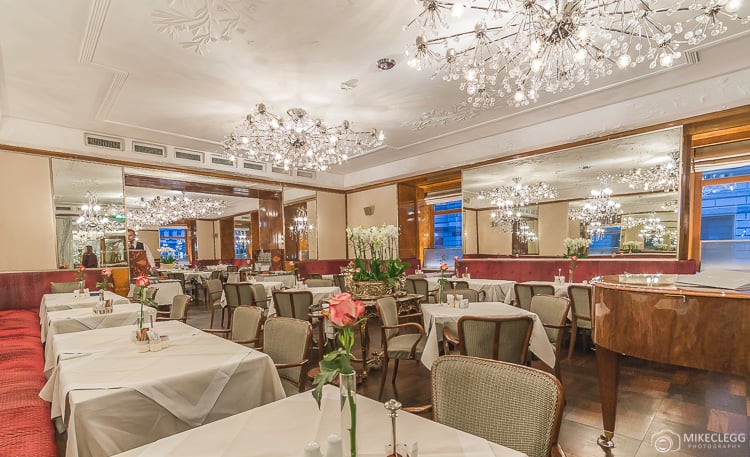 HalleNsalon 1873
This lounge bar which is aptly named from the year of the hotel opening is in my opinion, one of the most stunning areas of the hotel. The decor and detail are so glamorous, seeing it with your own eyes is a spectacle. During the evening from around 18.00 (except Sunday and Monday) there is a live pianist to compliment the coffee, wine and cocktails in the heart of the hotel.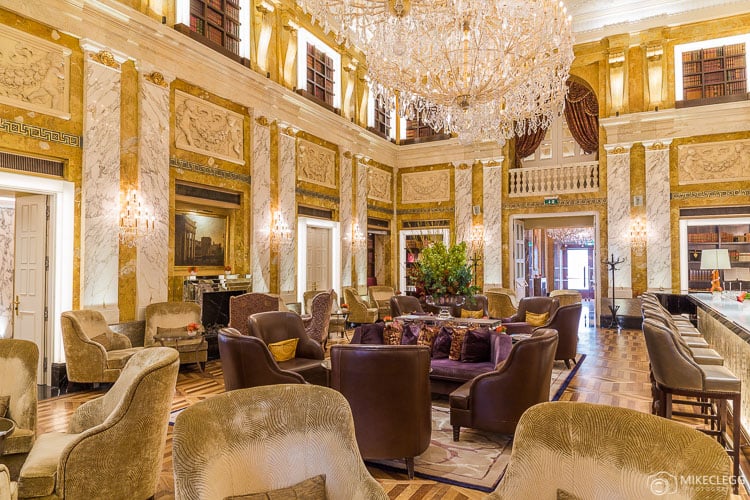 Special events
The Hotel Imperial Vienna has several events available which you can attend even if you're not staying in the hotel.
Imperial Champagne Sunday – One of the wonderful experiences that the hotel offers is a Champagne Brunch on Sundays.  To find out more go to www.imperialvienna.com/en/champagne_brunch.
Jazz nights – Every other Friday from 20.30 there are Jazz nights in HalleNsalon 1873. To check the schedule and to find out more head to www.imperialvienna.com/jazz.
Things to do nearby
Due to the location of Hotel Imperial Vienna, many popular things to do are a short walk away.
Karlskirche
One of the most spectacular Baroque churches is Karlskirche, which is only 5 minutes walk from the hotel. From some of the rooms you can see the top of the church. At Christmas time this is the location of one of Vienna's many festive markets which are scattered around the city.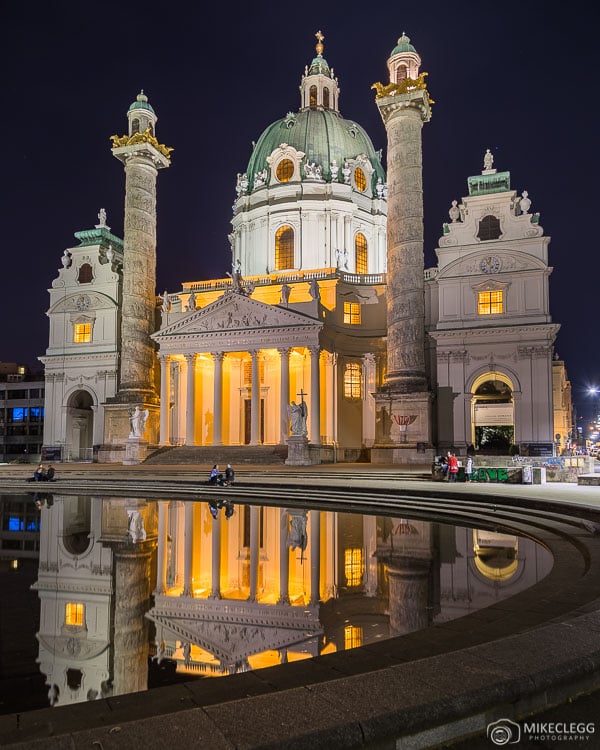 Stadtpark
Throughout the city there are several parks including Stadtpark (City Park). This park is a great place to relax, especially in the summer, as there's plenty of room to stretch out on the grass, or you can sit near the pond and enjoy watching the ducks and other wildlife.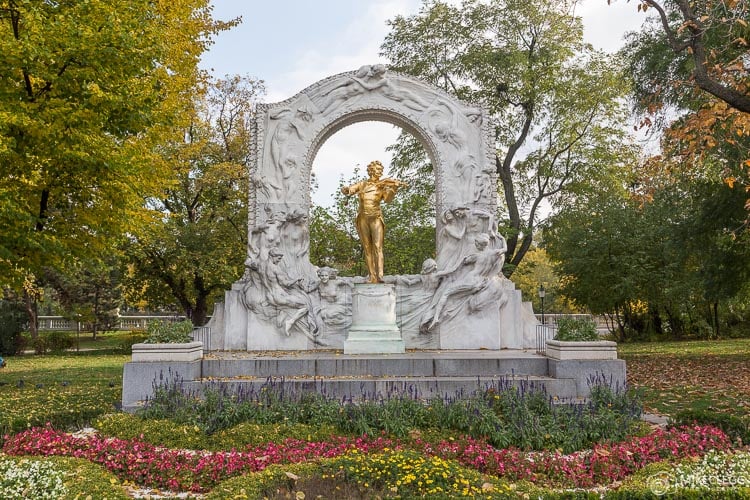 Wiener Musikverein
Directly behind Hotel Imperial Vienna is Wiener Musikverein which is one of Vienna's many theatre and concert halls.  To see the current shows and opening times head to musikverein.at.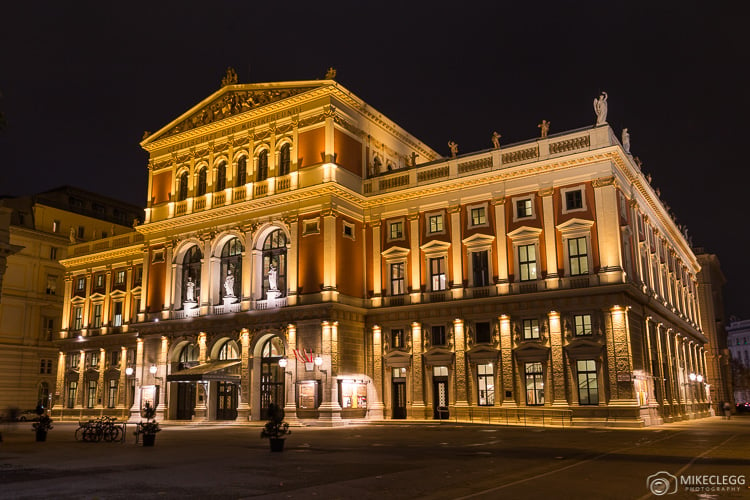 Belvedere
The Belvedere is one of Vienna's most popular attractions and features an upper and lower palace along with beautiful gardens. You can visit the palaces and enjoy the huge collection of Austrian Art on show, as well as international artists including Vincent van Gogh and Claude Monet. The complex is on a hill and from the upper palace you can see the Vienna hills and many buildings in central Vienna in the distance. For more information on the Belvedere visit belvedere.at.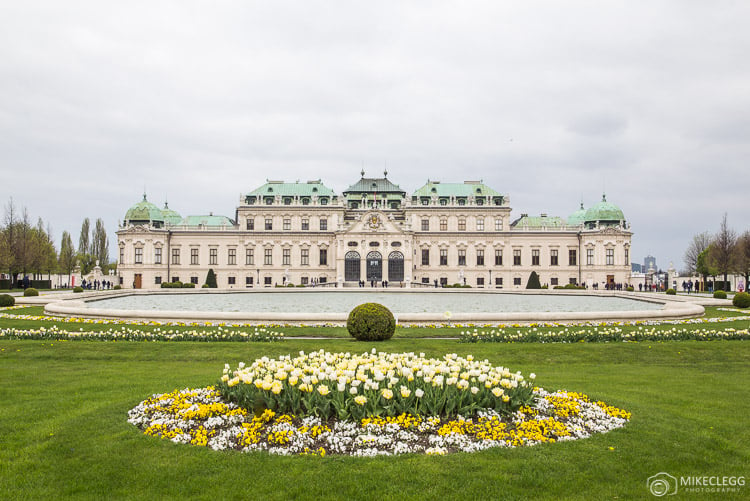 Wiener Staatsoper
Vienna's State Opera (Wiener Staatsoper) is simply magnificent with an incredibly detailed design and luscious brickwork and colour. The building is particularly impressive at night when the lights are on as can be seen below. As well as opera and other productions you can visit for guided tours, where you'll get to see some of the stunning architecture throughout the building and learn more about the opera house and its history. Find out more on www.wiener-staatsoper.at.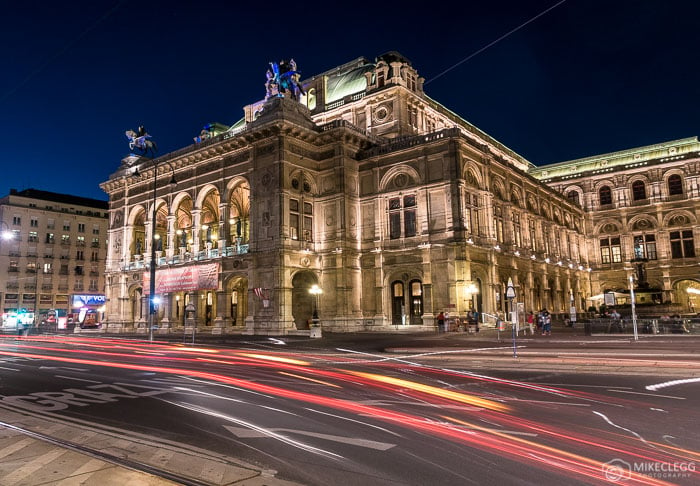 For more things to do in Vienna see the links to 'related Vienna posts' further below.
Shopping
Vienna isn't short of places to shop. There is the city's longest high street, Mariahilferstrasse, where you'll find lots of well-known brands such as Zara, American Apparel, H&M, Peek & Cloppenburg, to name a few. Within the Vienna ring, there are luxury shopping streets such as Kärntner Straße, Graben and Kohlmarkt which is where you'll find lots of very classy and Viennese type stores. All of these streets have excellent transport connections, with the closest U-Bahn station being Stephansplatz.  For Mariahilferstrasse, use any of these stations: Westbahnhof, Zieglergasse, Neubaugasse or Museums Quartier. There are also trams and buses running throughout the city, but I personally find the subway the easiest way to get around. Also note central Vienna isn't huge, so you can also walk to many places if you wish.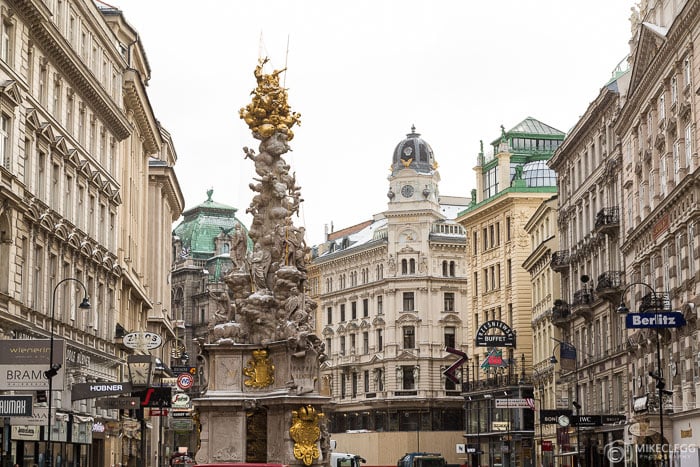 Conclusion 
The Hotel Imperial Vienna must be one of the most perfect ways to experience Vienna. The hotel totally embodies the beauty, design and history of the city and provides fantastic public areas and restaurants, as well as impeccable service. The rooms are extremely luxurious and well designed to make you feel comfortable and special.
For more information on the Hotel Imperial Vienna head to www.imperialvienna.com.
For more information on visiting Vienna head to wien.info.
If you would like to write a guest article so as to raise your profile then
please get in touch
.
Related Vienna posts
Vienna 10 Top Things to see
Lesser known things to do in Vienna
Five places austria should visit
Related Articles
Top Luxury Hotels in Beautiful Destinations
Benefits and Features of Staying in a Luxury Hotel
Disclosure: I was hosted as a guest at Hotel Imperial Vienna. All views and opinions are my own and I would never recommend a place I don't truly believe in.