Located in the Arabian Peninsula, Qatar may not be a place that many western travellers think of when planning their adventures. However, in recent years, it has become a transit point for travellers from all across the globe, many of whom have taken the opportunity to explore the country. If you're looking for great food, beautiful accommodation, safety and sunshine, then Qatar should make your list of must-visit destinations. The country is filled with a rich diversity and stability that not many places in the middle east currently enjoy. Read on for 12 of the best things to see and do in Qatar.
1. Ride the dunes
This is probably one of the most popular things to do in a desert country. The high and steep sand dunes outside Doha make for a thrilling ride. The trip can easily be arranged with experienced drivers who can take you on a roller coaster cruise across the vast golden landscape which appears to never end.
TIP
Book a tour to explore the Doha Desert with
getyourguide.com
. This tour involves exploring in a 4WD vehicle and also includes dune bashing, sandboarding and camel riding.
2. Sleep under the stars
You can turn your dune bashing adventure into an overnight stay in the desert. Travellers can take their own tents or stay in one of the many luxury tents on offer. While the desert can be a harsh and unaccommodating landscape in the day, at night, it quickly becomes an intimate and nostalgic setting. It is the perfect opportunity to observe the star-studded night sky that many of us seldom see amongst city light pollution. Spend a night here for some perspective and peace from the day to day bustle of city life.
ADVERTISEMENT
CONTINUE READING BELOW
3. Visit al-Zubarah Fort
For history lovers and those nostalgic for remnants of the past, Qatar's first UNESCO World Heritage Site is a great place to visit. The archaeological remains here date back to the 1700s, and the fort, a more recent addition, overlooks the fishing town al-Zubarah. This has recently become a bit of a ghost town, but it was once a hotbed which attracted traders from East and West. A morning exploring here is plenty to get a taste of Qatar's intriguing past.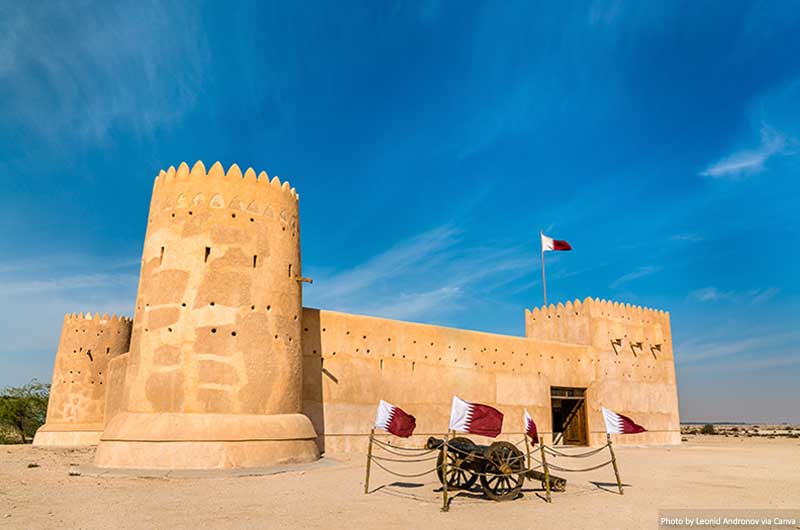 4. Stroll along the Doha Corniche
If you're looking for something to do on a late afternoon then a stroll along Doha Corniche could be the perfect way to unwind. It is approximately 7km and the promenade includes cafes and hotels where you can grab refreshments. There are even some fitness machines if you're feeling like an extra workout.
To see the skyline take a ride on a dhow boat. This is breathtaking to observe at sunset with the various shades of colours making for a beautiful backdrop of the city.
5. Indulge in some delicious cuisine
Qatar is a melting pot of cultures with influences from all across the world. South Asian workers have introduced their cuisines and delicacies for some time, and mouthwatering food is available in authentic diners all around the capital. There is also an abundance of traditional Khaleeji dishes like kabsa, which is an aromatic and nutty rice with delicious grilled chicken. In addition, in recent years, Syrian foods have also taken off with succulent and fresh levantine desserts available. Try a different cuisine on each day, and you will feel like you have traversed continents rather than just one country.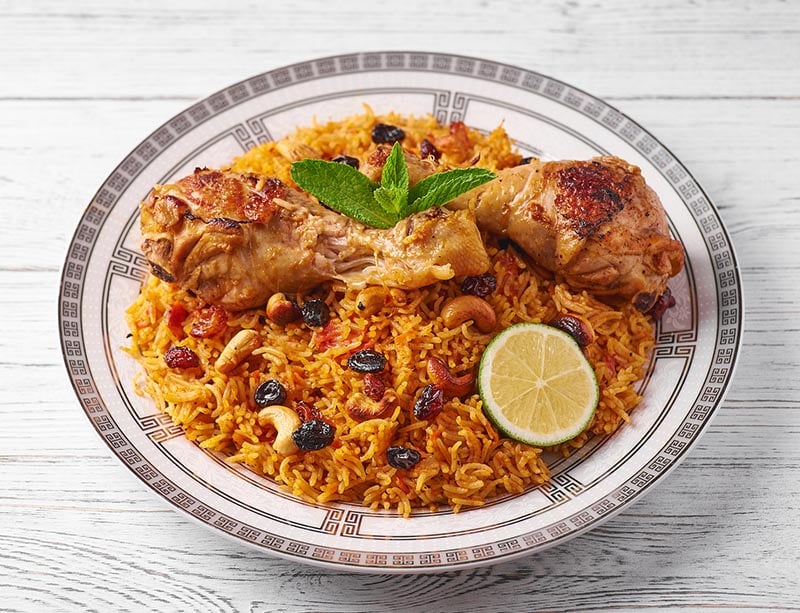 ADVERTISEMENT
CONTINUE READING BELOW
6. Shop at Souq Waqif
This literally means "standing souq" and has been built to reflect Qatar's traditional past. With its beautiful poetic buildings, international eateries and various shopping options, an evening at Souq Waqif will promise to be pleasant and intriguing. There are lots of little shops for beautiful trinkets, exotic clothes and aromatic spices. Spend some time wandering around this gorgeous souq before enjoying one of the delicious menus on offer.
7. Spend time al-Thakira Mangroves
Since Qatar is mostly all desert, you will be surprised that a place like al-Thakira Mangroves exists here. This vast sanctuary of lush greenery and cool waters is a true delight and an ultimate escape from the scorching desert heat. It is also home to a variety of birdlife such as flamingos and herons. You can spend time walking through and exploring the greenery and enjoy a relaxing few days here before continuing on with your city and desert adventures.
8. Visit one of the Equestrian Centres
Horses have always been central to Arab life, and man and beast have lived together here entwined for centuries. The proud and gallant nature of the Arabian horse very much reflects the nature of their masters. The Arabian horse bloodline is one that is revered and highly valued all around the world. Whether you're a horse lover or not, it is worth taking a trip to one of the grand Equestrian centres. You will be amazed at how much is invested into raising, breeding, pampering and nurturing horses that are then trained into competitive winners. Some centres will allow you to observe training and give tours of their state of the art facilities.
9. Enjoy brunch at a top hotel
If you're looking for a fine dining experience then the menus at top Qatar hotels will not disappoint. The hotels all over Doha take brunch to a level beyond imagination. There are endless options such as a vast array of cheeses, fresh sushi, salads of every assortment and grills to suit every taste. A hotel brunch will have you in good stead to keep going for the rest of the day.
TIP
Find yourself a beautiful hotel to stay in on
booking.com
.
ADVERTISEMENT
CONTINUE READING BELOW
10. Visit The Pearl-Qatar
The Pearl-Qatar is one of the country's recent achievements and is a vast complex exuding the luxury and wealth available in this small nation. It is filled with residential buildings, commercial properties and multiple entertainment outlets. It is large enough to truly get lost in, and some of the quarters are particularly picturesque with their own canals and bridges.
11. Cool down with some water sports
Water Sports provide the perfect opportunity to cool down after a hot day. From surfing to kayaking there are multiple water adventures to immerse yourself in and find some respite from the heat and humidity.
12. Katara Cultural Village
The Katara Cultural Village was born of a vision to place Qatar amongst the greatest advocates of art and culture around the world. There are various tours on offer to give you a full overview of the village, however, it is also possible to wander through on your own. There are ample spaces for talented artists to display work and whimsical musicians to bring the night to life. Katara Cultural Village bursts will colour and creativity, and it is a great place to spend a relaxing evening on the beach. There are various restaurants, dessert places making it the perfect place for you round off your trip to Qatar with some downtime amongst friends.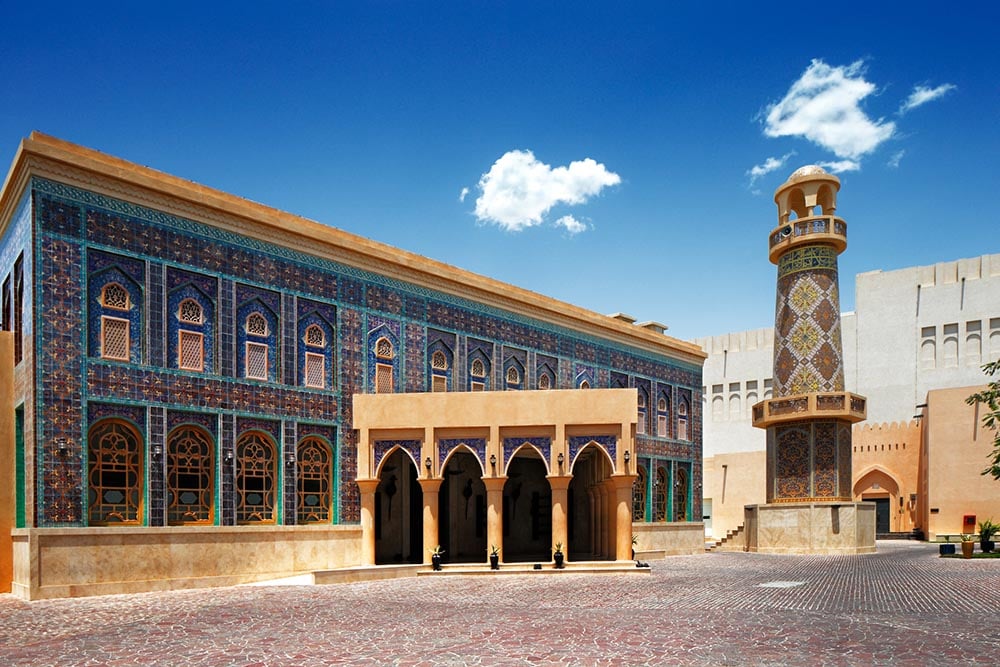 Summary
This overlooked little country nestled in the Arabian Peninsula could be the perfect destination for those seeking sun, sand, delicious food and watersports. With its ample cultural experiences and historical sites, it leaves every type of traveller satisfied. Try out Qatar to see how luxury and simplicity can be combined to create a truly unique holiday experience.
Tours and Activities
Start Booking
Here are some top options to book your hotels, activities, flights and other transport:
---
Please note that we get a small commission if you purchase via our referral links. We use this to invest in new content and improving this website. Thanks so much for your support.
Related Articles