Tallinn has now become one of my favourite cities in Europe. I was very impressed by the stunning medieval architecture, fantastic restaurants, and a variety of things to see and do.
Estonia and Tallinn (the capital) have a long history in which they have been ruled by Sweden, Denmark, Russia over certain periods of History. The Old Town is listed as a Unesco World Heritage site and on visiting Tallinn you'll be able to understand why and learn much about the history in the many museums around the city.
The architecture of Tallinn, in particular Old Town, is well preserved with medieval towers, ancient walls, churches, charming streets and cobbled paths. Around the city are many awesome (and often free) viewpoints, which give you a great perspective and will also allow you to get some fantastic photographs.
For my visit I only had around 48 hours to see the city. Although I could easily have stayed for longer, this was plenty of time to have a wonderful experience, see and learn lots, and leave feeling like I'd got a good first taste of Tallinn and Estonia.
Keep reading this guide for things to see and do, places to eat and drink, accommodation suggestions, destination tips and more.
Things to See and Do
Tallinn is an amazing city to visit and there are so many interesting things to see and do. Within 24-48 hours you can easily see historic buildings and architecture, museums, viewpoints and more. During my visit I used the Tallinn Card which provided free entry to many of the attractions and seemed like one of the best ways to see the city.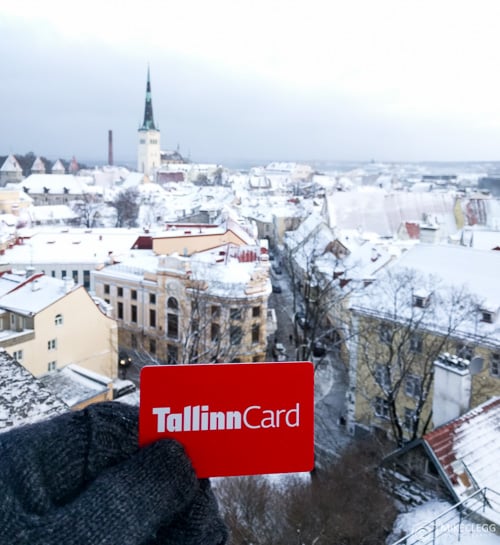 Attractions
Here are a couple of the attractions to see in the city and many of them can be visited for free with the Tallinn Card. For more ideas head to Top Things to See and Do in Tallinn.
Explore Raekoja plats (Old Town Square)
One of my favourite parts of the city was the Old Town Square (Raekoja plats) which has the beautiful Tallinn Town Hall. Around the Old Town you'll find old cobbled streets and this is a great place to start your visit. At Christmas this Old Town Square is the location for market stalls, rides and the Christmas Tree which is fantastic to see.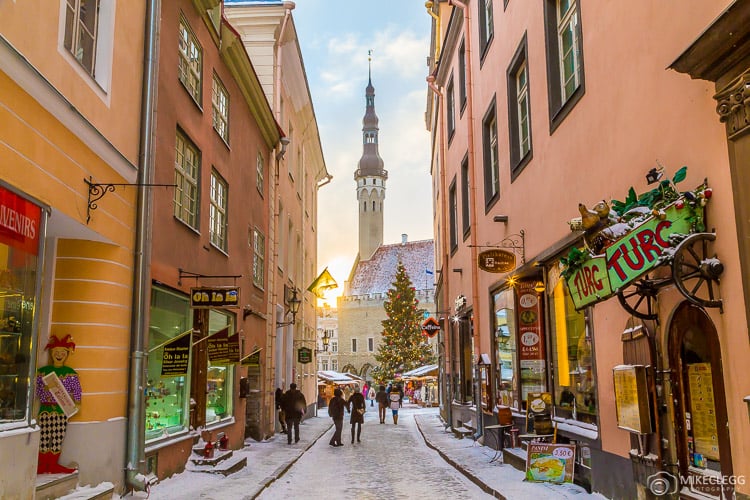 Tallinn City Museum
The Tallinn City Museum is a great spot to learn about the history of the city, how things have changed over time, as well as see boat models, a replica of the city and more.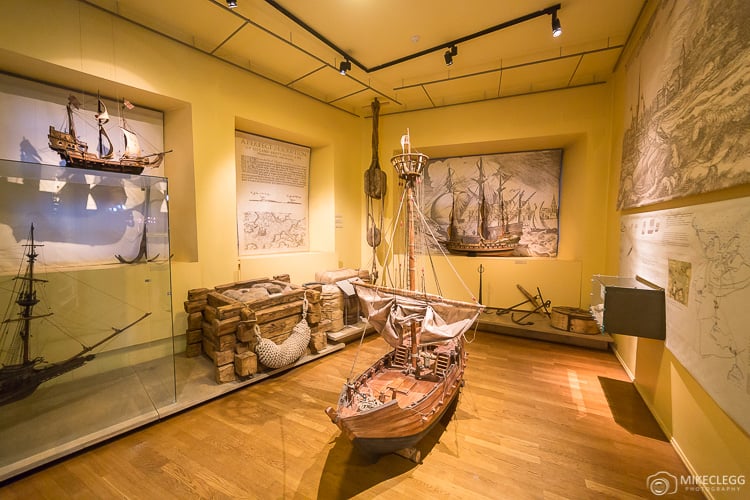 Tallinn Town Wall
Around the Old Town are several segments of the Old Tallinn Wall. Two spots such as the one below and the Helleman section are available to visit and walk along the top. The Helleman location in particular has fantastic views of the city.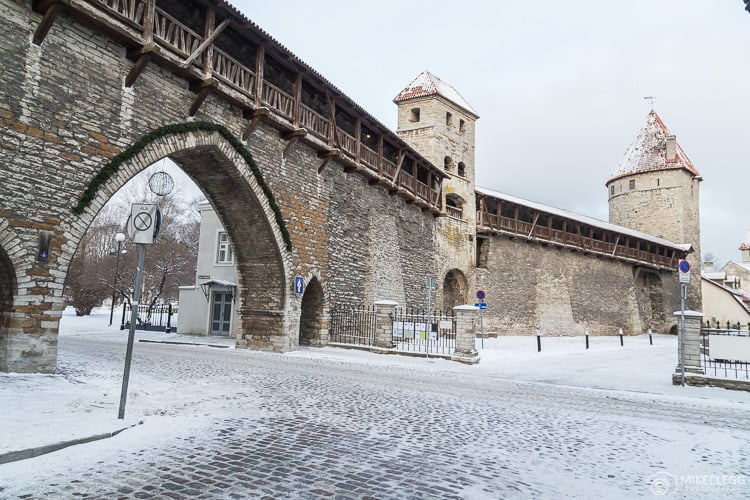 Estonian Maritime Museum in Fat Margaret
Tallinn is a maritime city, so during your visit consider going to the Estonian Maritime Museum in the Fat Margaret tower. Here you'll learn about the cities Viking past, see boat models and learn more of the cities history.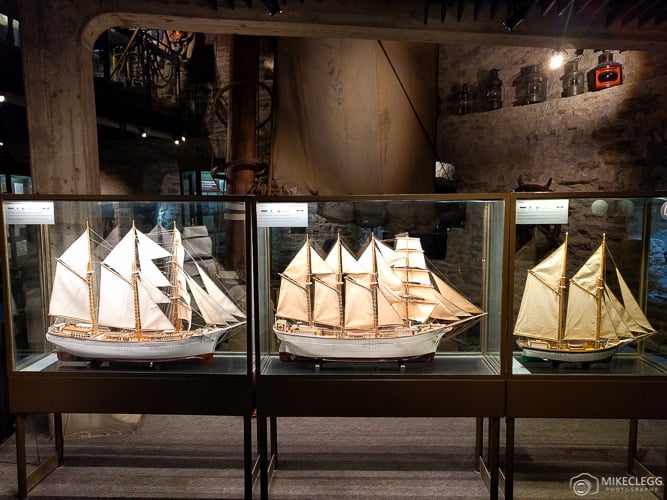 Viewpoints
Tallinn has lots of great viewpoints around the city. Head to my post The Best Viewpoints in Tallinn to have a read about the best ones I found in the city.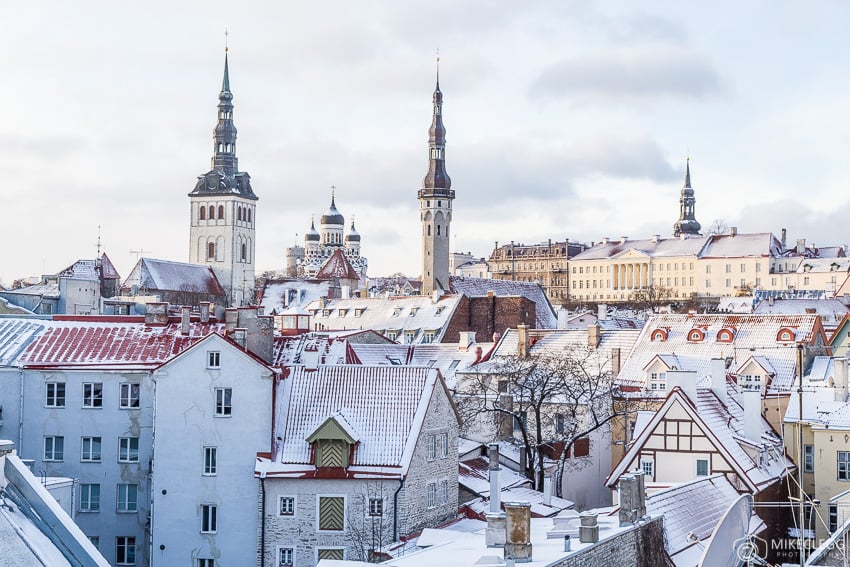 More Things to See and Do
Visit Top Things to See and Do in Tallinn for more ideas, or have a look on the official tourism website visittallinn.ee.
Places to Eat and Drink
The restaurants in Tallinn are fantastic. All the places I visited had delicious food, great service and a wonderful atmosphere. I found most places took bank cards although I wasn't always able to put the tip on the card, so I would recommend having change available for tipping.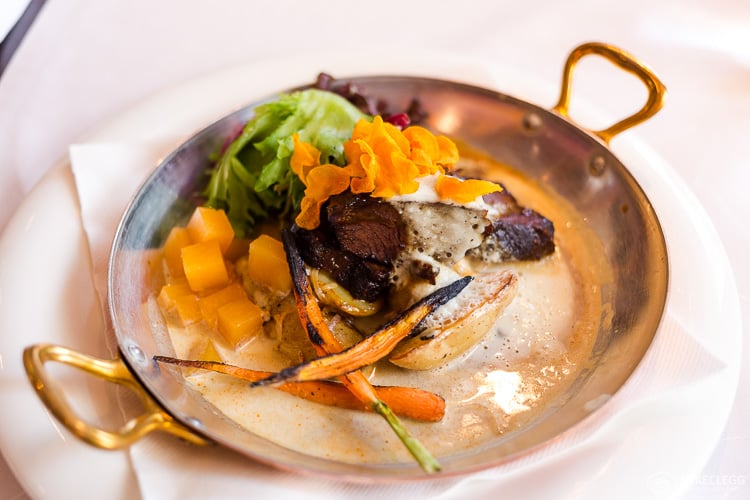 Peppersack Restaurant
A great place for breakfast in a fantastic medieval atmosphere. The waiters and waitresses wear stylish medieval clothing and the decor is the same. Website: www.peppersack.ee
Address: Viru 2 / Vana turg 6
Recommended for: Lunch/Dinner/Experience

—————————————————————-
Rataskaevu 16
The first place I visited. To start with I had the most amazing bread I've ever had, followed by delicious pumpkin soup, and finally grilled pork tenderloin with broccoli, potato cake, mustard sauce which was delicious.
Website: rataskaevu16.ee/en
Address: Rataskaevu 16
Recommended for: Lunch/Dinner/Casual/Romantic

—————————————————————-
Kuldse Notsu Kõrts
A nice place with an interesting meat menu. The Lightsome Bellyfull options are a bit small, but the Stumpy Bellyfull options looked great. I did enjoy my food here so would recommend checking it out. Check on portion size on ordering though. I almost think the Lightsome Bellyfull options are starter size. Website: www.hotelstpetersbourg.com….kuldse-notsu-korts-menu
Address: Rataskaevu 7
Recommended for: Lunch/Dinner/Casual

—————————————————————-
Maiasmokk Cafe
Being the oldest cafe in Tallinn this cafe is a great place to see. Head here for coffee and cakes. The prices are affordable and it can be quite busy at times, but if you go late afternoon or in the morning you should be ok.
Website: www.kohvikmaiasmokk.ee
Address: Pikk tn 16
Recommended for: Snacks/Lunch/Casual

—————————————————————-
Restaurant MEKK
This restaurant offers a modern Estonian cuisine and the food was delicious. The setting of the restaurant was very pleasant with plush decor. I also found the service excellent. For my visit I had the lunch special menu which was only €8, but they also offer an A la carte menu. Website: www.tallinnhotels.ee/mekk/restaurant-mekk
Address: SUUR-KARJA 17
Recommended for: Lunch/Dinner/Posh/Romantic

—————————————————————-
Must Puudel
A great place for a healthy breakfast and peaceful ambience to start the day. Although I only visited for breakfast, they do offer food throughout the day. Due to the very cosy decor and style of the restaurant I would highly recommend checking this place out.
Website: www.facebook.com/KOHVIK-MUST-PUUDEL (scroll down for the English menu)
Address: Müürivahe 20
Recommended for: Breakfast/Lunch/Dinner/Casual

—————————————————————-
Von Krahli Aed
Another restaurant with a very homely decor, this restaurant is lovely and also quite romantic.
Website: www.vonkrahl.ee
Address: Rataskaevu 8
Recommended for: Lunch/Dinner/Romantic

More Places to Eat Recommended by Others
These are places that I didn't personally try but were recommended.
Kompressor
This is a pancake restaurant which is highly recommended. I went in in the afternoon but it was too busy at the time.
Website: kompressorpub.ee
—————————————————————-
Vegan Restoran V
For vegans and vegetarians this restaurant should be ideal. Located very close to the Old Town Square you won't have far to walk. The menu also looks very cheap too.
Website: www.vonkrahl.ee
—————————————————————-
Medieval Restaurant Olde Hansa
For a medieval experience this restaurant is highly recommended. It is a bit pricey I believe but worth it for what you get.
Website: www.oldehansa.ee
—————————————————————-
Other places to eat – Have a look on Tripadvisor.
Places to Stay
Head to Booking.com to find a place to stay. If you are sightseeing it will be best to stay close to the Old Town.
During my visit I stayed at United Backpackers Hostel which was a quite mediocre hostel but there are plenty of other options out there. Start searching for places to stay below…
Tallinn Photography Tips
Use a tripod and take pictures of the Old Town at night.
Get low to the ground to capture the beautiful cobbled streets.
Head to the many viewpoints around the city for awesome cityscape views (viewpoints mentioned above).
Visit Tallinn in the winter to potentially capture beautiful snowy pictures.
See the city in the autumn for multicolored-vibrant scenes.
Visit at Christmas for beautiful decorations around the Old Town.
Head to 10 Top Instagram and Photography Spots in Tallinn for suggestions of my top spots around the city.
And for more photography tips visit my guide Ultimate Tips for Travel Photography.
Destination Info Box
| | |
| --- | --- |
| Destination type: | History, Architecture, Romantic, Dining |
| Currency: | Euro |
| WiFi: | Easy to find everywhere |
| Emergency numbers: | Dial 112 for fire, police and medical |
| Get there by air: | Tallinna lennujaam is the closest airport – Use bus number 2 which goes into the city, Uber or a Taxi |
| Get there by bus: | The station I arrived at was Tallinna Bussijaam which is an international station. |
| Language: | Estonian (English is good everywhere) |
| Power supply: | 220-230v- Type F – European – A good travel adaptor I use is Skross PRO World Travel Adapter which gets me plugged in everywhere I go. |
| Other: | In Estonia Reflectors are compulsory. Attach them to your clothes, bags or bike. |
More resources
Sometimes it helps to take a guide book on your travels. Below you will find a suggestion that is available on Amazon.
Tourism website: www.visittallinn.ee | www.visitestonia.com
Other pages you may like:
Europe tips: Top Tips for Travelling in Europe
More posts on Tallinn or Estonia
More posts on City Breaks
More posts on Destinations in Europe

---
---
Pin for later
Disclaimer: All content is believed to be correct at time of publishing. Please check official websites for up to date prices and information. If you spot a mistake please feel to contact me using the menu option above.