Anytime is great to visit Costa Rica and to see some of the amazing wildlife there. But if you could plan the ideal time to travel to this location it would be between December and April. This is the driest time of the year in Costa Rica, with the most stable temperatures and the least amount of rain. And if you're an animal lover, then there are many incredible ways to see the natural habitat and to explore the wildlife of this beautiful location.
Now it's time to think about the best things to do on a Costa Rica vacation and the ways to get the most from your love of animals. Here are four surefire locations to see incredible wildlife in Costa Rica.
1. Puntarenas Province, Nicoya Peninsula
This area is located at the southern tip of the Nicoya Peninsula, which is part of the Costa Rica Pacific Coast. It is teeming with fascinating ways to see wildlife including through the Cabo Blanco Nature Reserve, the Curu Wildlife Refuge and Tortuga Island (Isla Tortuga).
The Cabo Blanco Nature Reserve is actually the country's first area that was protected and intended for nature conservation. Here you can see large groups of pelicans, white-tailed deer, armadillos, coyotes, porcupines, raccoons and more. There are more than 240 species of birds that have been identified in this area, so bird watchers can enjoy spotting everything from magpie jays and long-tailed manakins to black-headed trogons and more.
When visiting this part of Costa Rica you can stay near Montezuma Beach.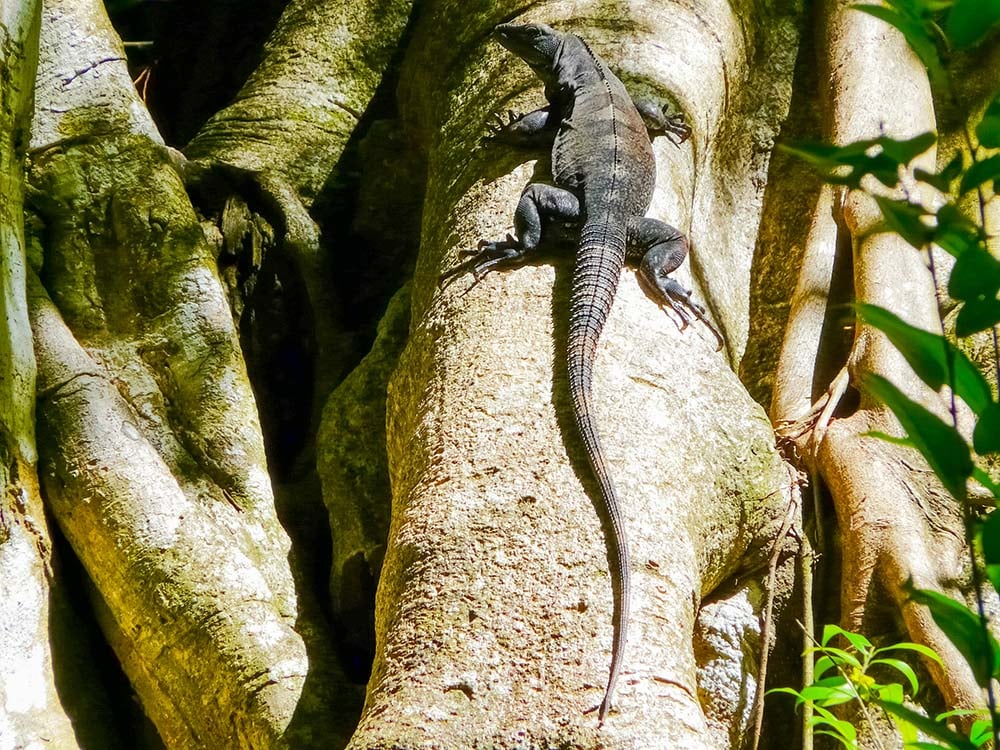 2. Sarapiqui
In the northern lowlands of Costa Rica sits Sarapiqui. This area is a haven for bird watchers and for those who love animals of the rainforest. Here you can also enjoy a night walk in the forest to see nocturnal wildlife and can explore the many trails.
This area is actually one of Costa Rica's last areas that is primarily rainforest and has half of the country's species of birds. There are as many as 448 bird species, 70 bat species and five of the six species of felines found in Costa Rica. While you can obviously explore this area on foot, there are also many whitewater rafting trips and kayaking tours.
3. Puerto Viejo, Limón Province
Puerto Viejo is on the Southern Caribbean Coast and tends to be less crowded than the Pacific beaches. Both the Cahuita National Park and the Gandoca-Manzanillo National Wildlife Refuge make it an ideal place to come if you love wildlife.
The Gandoca-Manzanillo National Wildlife Refuge is classified as a humid tropical rainforest and is an incredible place to see natural habitat. With beaches, 740 acres of forest, swamps and a coral reef, visitors can see a variety of wildlife such as turtles, manatees and crocodiles as well as dolphins and tarpons. The coral reef means that visitors can enjoy urchins, Venus sea fans, shrimps, oysters, sea cucumbers and all other types of marine life.
4. Osa Peninsula
This remote location is an incredible place to see marine life and jungle animals, as it captures so much of the biodiversity of Costa Rica. It's located on the southern Pacific Coast and is one of the most pristine wilderness locations of Costa Rica.
Here you can explore both the marine life in the Golfo Dulce and also the incredible jungles with the Corcovado National Park. This national park is considered one of the best backpacking experiences available today. It has 13 major ecosystems and some of the shyest and most endangered animals that live there. In this ecosystem are jaguars, scarlet macaws, harpy eagles, white-lipped peccaries and many more.
The wildlife here is never-ending with the lowland rain forest, the highland cloud forest, the jolillo palm forest and the swamps. Here you can find four monkey species, all six of the feline species that are in Costa Rica and all four of the sea turtle species in the area. There are frogs from over 40 species, many types of snakes and more than 100 species of butterflies to enjoy. And, of course, for bird lovers, there are over 400 species to admire.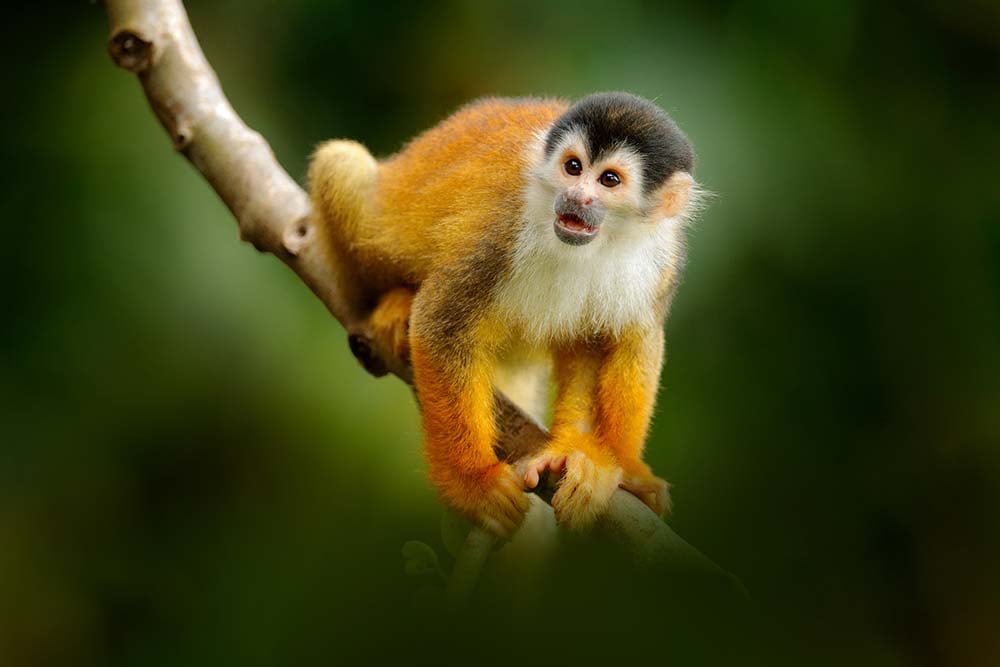 ADVERTISEMENT
CONTINUE READING BELOW
Summary
While December to April is certainly a great time to visit Costa Rica, it is important to keep in mind that this is the busiest, and most expensive, time of the year to visit. If you are an avid animal lover, you may prefer to come from May to November, during the rainy season. Prices are far lower during this time, and it may be easier to spot more wildlife and to enjoy them in a quieter environment.
Of course, the weather varies a great deal by region, and you should keep this in mind when deciding when, and where, to travel in Costa Rica. There is high humidity and temperatures from the 70s to high 90s year-round in the forests of the Caribbean Sea coast and the Northern Plains. In the North Pacific, there is much lower humidity, but very high temperatures into the 90s during the dry months.
Anyone who has explored Costa Rica will report that it's a breathtaking location to visit for so many reasons – and wildlife is certainly on the top of that list.
Ready to book? Search for:
---
Related Articles