Costa Rica is Central America's most visited country. It is one of the most peaceful countries in the region and has something for everyone. The tropical weather, beautiful vistas, delicious foods, friendly locals, and unique culture offer a delightful experience for all the senses. These are the top ten reasons why Costa Rica is a great place to visit.
---
1. Sands & shores
Costa Rica boasts some of the best beaches in the world. Both the Pacific and Caribbean coasts are accessible from Costa Rica; you can drive from one coast to the other in just a few hours. It really is a beach-lovers dream spot: white, soft sand, cobalt blue water, and ample sunshine. A 30-minute hike in the rainforest will bring you to Manuel Antonio Beach, Costa Rica's most popular beach. Jaco Beach is also great for surfers looking to catch the waves. This palm tree-lined beach is also perfect for families hoping for some sandy seaside fun.
2. Sights & splendor
Besides the beauty of Costa Rican beaches, the country's rivers, rainforests, and reserves are also magnificent. Guided tours are recommended, but self-exploration is also an option. You will see some of the biggest leaves, longest vines, and oldest trees you have ever seen. The area's volcanoes are also majestic. There are six active and 60+ dormant volcanoes in Costa Rica. These geothermal wonders also yield hot springs in the areas beneath them, offering a soothing post-hike reprieve.
You May Like
3. Wonderful weather
Costa Rica's position near the equator gives it warm, tropical weather all year round. On any day, the temperature in Costa Rica is somewhere between 70 and 80 degrees Fahrenheit. The dry season is during the winter months, December to April, but even visiting during the "rainy" season, May through November, is not so bad. There may be some intermittent showers, but nothing too drastic.
4. Luxury lodgings
Accommodation in Costa Rica kind of have it easy: gorgeous scenery and fantastic landscapes upgrade every hotel experience. You can choose from pristine beach resorts or five-star spas, luxury villa rentals or low-key bed and breakfasts. Every option is complete with the highest standards of amenities and breathtaking views.
5. Creatures & critters
Costa Rica is small, but it is also home to five percent of the world's animal species. The country's 30+ national parks, over 50 wildlife refuges, multiple forests and eight biological reserves will give you opportunities to get up close and personal with monkeys, butterflies, frogs, tapirs, peccaries, lizards, and even sloths.
Snakes, spiders, and slugs of all shapes and sizes can be found almost everywhere. Some of these creatures are best seen at night, so book a night hike with a local guide who can give you the best views. Costa Rica is among the leading international sites for turtle-watching; it is the perfect place to witness the turtles' egg-laying natural phenomenon and ritual. If you are a bird watcher, set your binoculars to the skies of Costa Rica, home to 900+ bird species.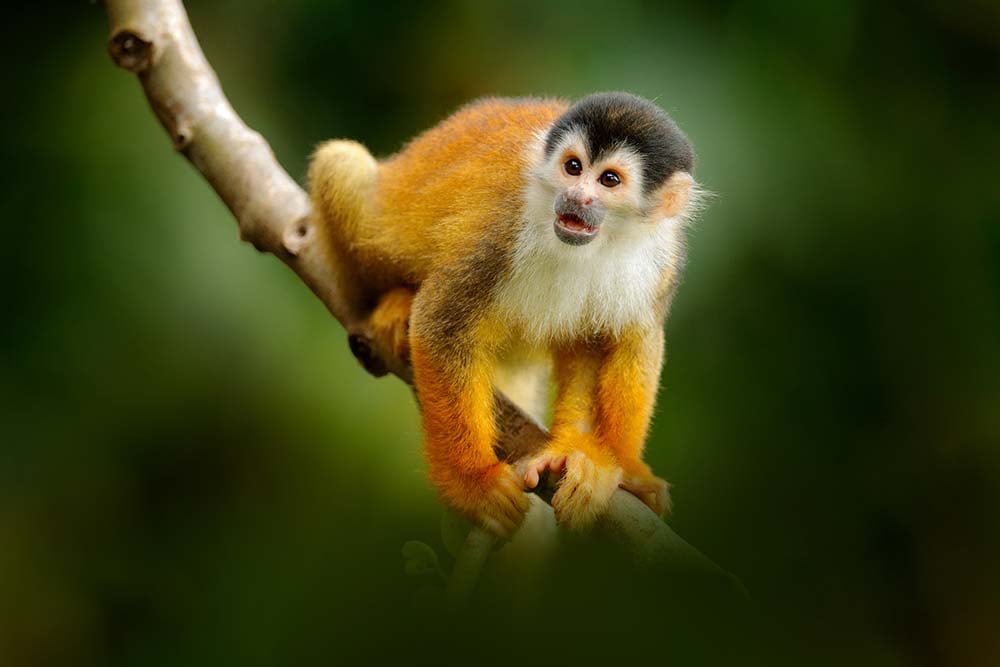 ADVERTISEMENT
CONTINUE READING BELOW
6. Super sports
The plethora of beach choices across Costa Rica means that there is plenty of room for water sports. Most beaches offer surfing lessons for newbies. The water is clear and the aquatic life is beautiful, so perfect for scuba diving or snorkelling. Costa Rica is also the white-water rafting capital of the world. With 14 rushing rivers systems—that start out in the volcanic mountains and flow to the Caribbean Sea, Pacific Ocean, and elsewhere—you can choose from rafting day trips and overnight excursions. You can even raft to your next destination or customize your vacation itinerary to include a rafting adventure as your transportation of choice.
7. Action & adventure
Even if water sports are less appealing to you, Costa Rica offers many other options. Zip-line across valleys, rappel down mountains, hike in nature trails, or even canyoneering if that is your thing. Not all of these options are available throughout the year, so make sure to confirm your plans with a tour company or guide.
8. Enchanted eating
The cuisine in Costa Rica is delicious. The climate means that sweet fresh fruits and crisp vegetables are available practically all the time. Street vendors sell locally grown papayas, pineapples, avocados, and mangoes the likes of which you've never tasted. There are also more exotic fruits like momon chino, guanabana, and nance to try. Most Costa Rican fare includes rice or black beans. Gallo pinto, a local favourite, combines the two with some unique spices. Casado is another Costa Rican delicacy that is based on tortillas, rice, and beans with a variety of meat options to choose from.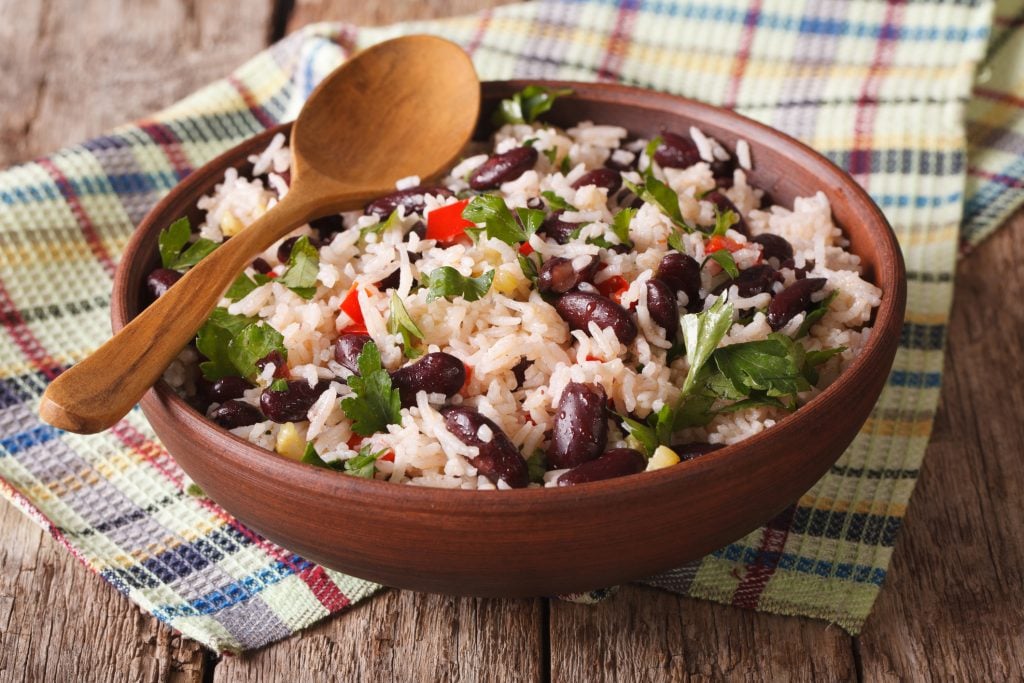 9. Ecology & Environmentalism
More than 25% of Costa Rica's territory is protected land. The country is committed to preserving its ecology and is proud to be one of the "greenest" countries on the globe. Recycling bins abound, as do coolers of fresh drinking water to reduce the use of plastic bottles.
10. Happy Hosts
The Costa Rican people are known to be the happiest in the world. Known as ticos (the men) and ticas (the women), the locals are almost always smiling. They love welcoming visitors and hosting tourists. If you really want to endear yourself on the locals, ask them to teach you the language. Your first lesson will likely be Costa Rica's motto, "pura vida," or "pure life." It is an infectious attitude of positivity that is unforgettable and infuses every aspect of a Costa Rican getaway.
Summary
Costa Rica truly has it all. Whether you are looking for adventure or family fun, extreme sports or an adrenaline rush, fine dining or sunny beaches, the small and beautiful country is filled with something for everyone. We hope these reasons above have inspired you to add Costa Rica to your list of places to visit and that before long you get to travel to this exciting country.
---
---
Related Articles