When thinking about El Salvador the first thing that may come to mind is a concern about safety rather than consideration of a holiday destination. For this reason, most travellers in Central America skip over El Salvador preferring the more popular destinations of Guatemala and Costa Rica. However, there's a good reason why the hashtag #dontskipelsalvador has over 30,000 tags on Instagram. El Salvador is one of the most underrated destinations in Latin America and this guide aims to put any concerns you have about visiting at ease, and convince you that El Salvador could be perfect for your next trip.
Keep reading for our travel guide for visiting El Salvador, including suggestions on where to go, getting around, and more.
---
When to Visit El Salvador
The best time to visit El Salvador is during its dry season which runs from mid-November through to April. August and September are the rainiest months, so are probably best to avoid, especially if you plan on hitting the beaches along the coast.
---
How to Get There
El Salvador has an international airport just south of San Salvador, the country's capital. Flights from Europe are usually via the United States.
Alternatively, if you're already in Central America it's possible to enter El Salvador by the land borders from either Guatemala or Honduras. Tourist shuttles are available, particularly in Guatemala where you can take a shuttle bus from Antigua to El Tunco.
Alternatively, Ticabus runs routes between most major cities in Central America and offers buses from Guatemala City (Guatemala) and Tegucigalpa (Honduras) to San Salvador.
---
How to Get Around
El Salvador is a small country and it's easy to get around using public transport. Buses run between all the places mentioned below, just ask a local or at your guesthouse if you're unsure which to take. Buses are old American school buses and so lack a bit of comfort, but are fast and reliable and incredibly cheap. You won't pay more than a couple of dollars for each trip.
Hitchhiking is also an option. Locals in El Salvador are incredibly friendly and very happy to see foreign tourists visiting their country, so will be happy to give you a lift if you stick your thumb out.
ADVERTISEMENT
CONTINUE READING BELOW
---
Where to Visit in El Salvador
El Tunco and surrounds
The coast of El Salvador is a haven for surfers with the village of El Tunco being the main surfing hotspot. Dubbed "Surf City", El Tunco was regenerated when it hosted the world surfing games in 2021. The surf beach is now backed by newly paved streets decorated with colourful street art, hipster cafes and bars.
El Tunco isn't the only place to surf along the coast. Just up the road is the village of El Palmarcito which provides a calm respite to the party vibe of El Tunco. And a bit further still is El Zonte, another small surfing town known as "Bitcoin Beach" as it was one of the first places to accept the cryptocurrency as payment (as of September 2021 it's now accepted all over El Salvador).
Buses run back and forth along the main road so you can hop between the villages. When getting to or away from the coast you'll likely have to change buses in La Libertad. Make sure to stop for lunch here at the fish market where you'll find freshly caught fish for extremely cheap prices.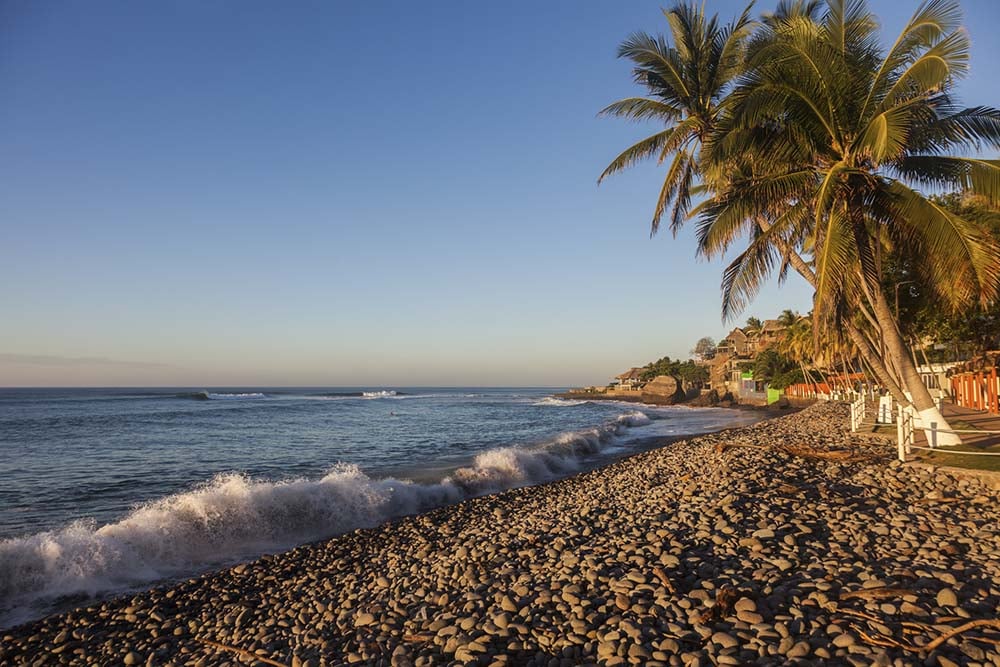 San Salvador
San Salvador may be known as a dangerous city but provided you take all the usual precautions necessary when visiting any busy city, it's definitely worth a brief stop on your El Salvador itinerary.
The main historical centre has a nice central square surrounded by the cathedral and national palace. You should also pay a visit to El Rosario Church. From the outside, you'll be forgiven for thinking it's one of the ugliest churches you've seen, but take a peek inside to see the colourful stained glass windows lighting up the interior.
For food and drink head to Zona Rosa. Here you'll find plenty of options, including Cadejo Brewing Company for craft beers and Puerto Mariscos for amazing seafood.
ADVERTISEMENT
CONTINUE READING BELOW
Ruta de Flores
Ruta de Flores is a winding, scenic route of about 30km between the towns of Ahuachapan and Sonsonate. Along the route, there are a number of brightly coloured colonial towns, coffee plantations and, between the months of November and February, lots of flowers, hence the name.
We would recommend staying at a couple of towns along the route. Our favourites are Concepcion de Ataco and Juayua. The former is like a free outdoor art gallery, with pretty much every wall covered in street art depicting traditional scenes and characters. The latter is a must-visit for its weekly food festival. Every Saturday and Sunday the central streets are filled with tables and chairs as tons of stalls set up selling some of the best food you'll have in El Salvador. Think huge steaks, grilled prawns, pork ribs and more, all for under $10 for a huge portion with sides. There are also stalls selling beers, pineapples with rum, and desserts. Make sure you go hungry!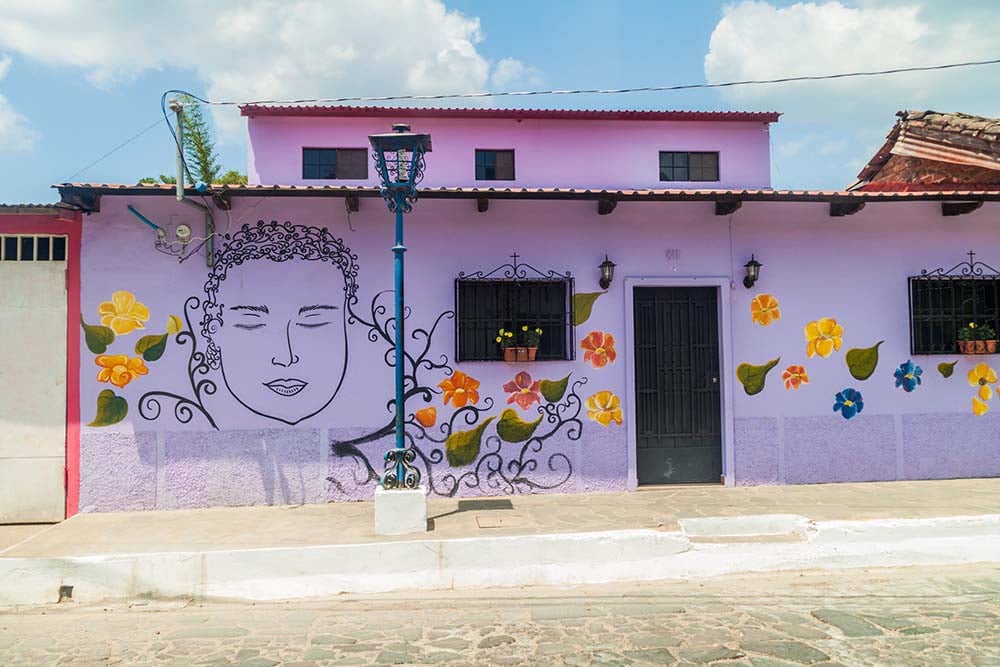 Santa Ana
The second-largest city of El Salvador, the main reason most people stop here is to pay a visit to the Santa Ana Volcano, the country's highest volcano.
Located in the middle of Cerro Verde National Park, it's about an hour and a half moderate hike to the summit. Here you'll be greeted by the stunning turquoise crater lake as well as gorgeous views of Lago Coatepeque, the national park and the neighbouring Izalco volcano.
To get here take the public bus which departs from Santa Ana every day at 7.30am and returns throughout the afternoon so you can easily visit independently as a day trip. You can also visit by going on a guided tour as well.
It's also worth spending a day exploring the city itself. Less gritty than San Salvador, Santa Ana is small enough to walk around with most attractions being centred around the main square, Parque Libertad. Here you'll find the Santa Ana Cathedral, plus lots of street food sellers, bars and restaurants. If you're looking for a chilled spot head to Simmer Down Cafe. Serving good drinks and pizza, it's a chilled spot to hang out plus has great views overlooking the Cathedral.
Of course, you can't leave El Salvador without trying the national dish of Pupusas. Small round corn cakes filled with cheese, beans or meat and served with curtido (cabbage salad) and red salsa. Pupusas can be found on every street corner in El Salvador, but for some of the best head to Pupuseria La Ceiba. Just a short walk from the centre of Santa Ana, you'll find locals queuing up at this restaurant for some of the best pupusas around.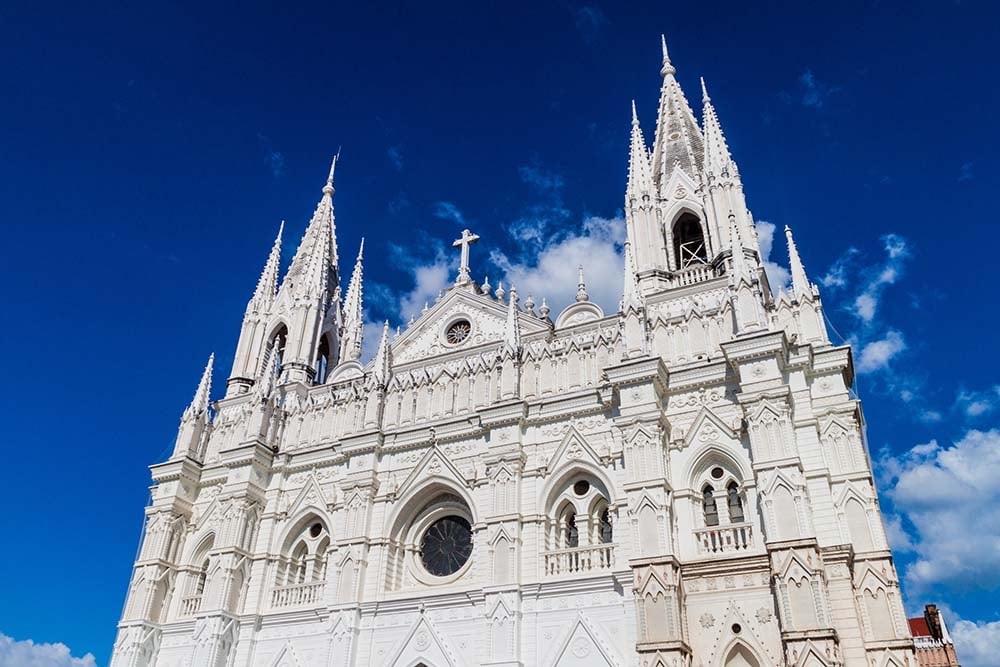 ADVERTISEMENT
CONTINUE READING BELOW
Lago de Coatepeque
A short bus ride from Santa Ana sits Lago de Coatepeque. A popular weekend destination for locals, the lake is extremely tranquil. With just a few lakeside hotels and guesthouses, you won't find the constant crisscrossing boats and pollution of other lakes in Central America. Instead, you'll find calm, clean water perfect for swimming, kayaking or paddleboarding.
The best place to stay is undoubtedly Captain Morgan Hostel. Sitting right on the lake, it has a bar and restaurant, free kayaks, and a great jumping platform.
If you're short on time you can visit for the day or even book a tour combining an afternoon here with a morning at the Santa Ana Volcano.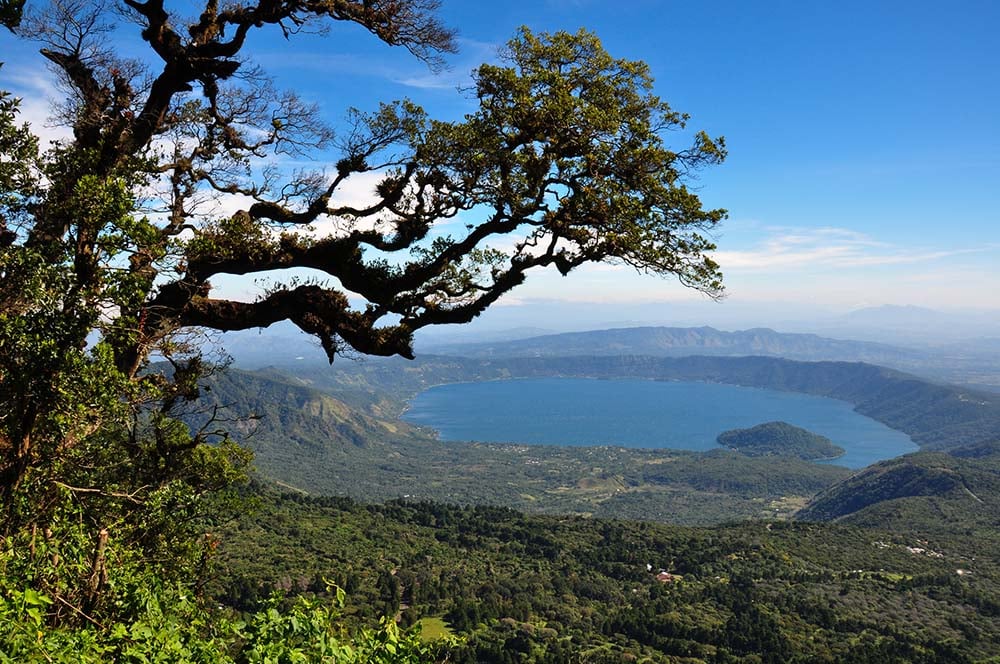 ---
Tours, Activities and Experiences
Tours can help you to see hidden gems and add a unique experience to your trip. Here are some ideas of what you'll find for El Salvador. Click the blue button for more options.
---
Accommodation
Start searching for your El Salvador accommodation here.
---
Summary
El Salvador is overlooked by many who miss out on the diverse scenery, friendly locals and delicious pupusas. The country has so much to offer, so don't skip El Salvador, but head here before everyone catches on to how great a place it is.
Ready to book? Search for:
---
Related Articles