Photography is a great hobby for anyone to take up. It helps encourage people to get outside, become creative and can also help create new friendships with other photographers. For those serious about photography, it may also become a career as skills are unlocked and new opportunities arise. If you know of a photographer, be it someone new or established, and are wanting some inspiration on the best photo gift ideas then keep reading below.
Here are some of the best gifts and ideas for photographers.
1. Photography Books
Books are a fantastic gift for photographers. These can include books that help you to learn the best techniques or are more picture based and therefore provide inspiration. You'll find books available for all types of photography, from landscape, portrait, night, wedding, HDR and more.
A favourite book of ours is Lonely Planet's Guide to Travel Photography which provides heaps of quality information to help you learn how to take professional and creative pictures, as well as how to plan and prepare your photography trips, the best equipment to use and more. If you wanted to buy a photographer a fantastic gift for Christmas, their birthday, or something else, then this would be a great option. At the time of writing, there are two versions of the book. See 2012 edition or see 2016 edition.
Other books we would highly recommend as a gift for photographers includes the BBC's Unforgettable Places to Visit Before you Die. This book is part of a series with various travel themes and includes photography by Steve Davey (an incredible photographer) and come with stunning pictures from all over the world, as well as information on the equipment, settings used and a description of the scene. These books also provided us heaps of inspiration when we started getting into photography, Instagram and blogging.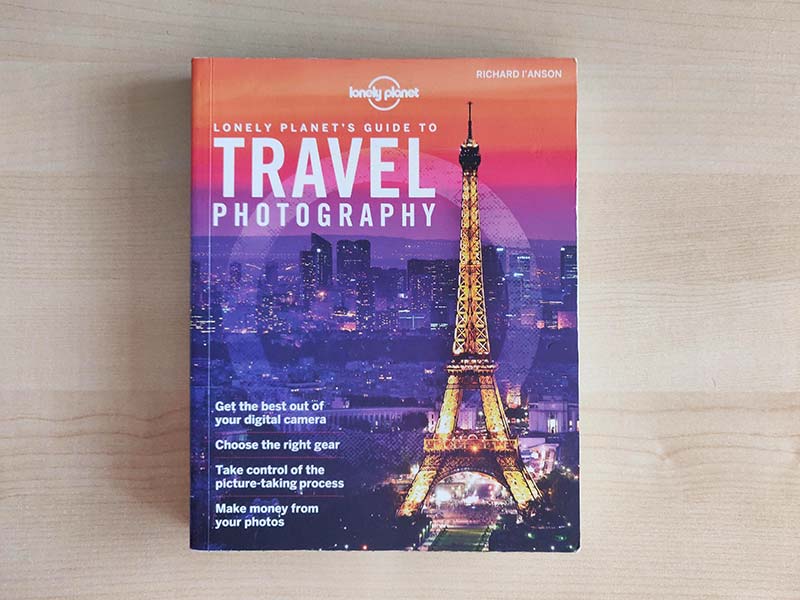 2. Smugmug Membership
Smugmug provides a fantastic service that allows you to quickly build a beautiful online portfolio where you can showcase your pictures. This can be really helpful for those wanting to simply display their favourite pictures, work with clients, or simply have an online home for their images. With the service you can choose from themes, various blocks to easily build a portfolio in a style you want, password-protected galleries and can even sell photographs if you want.
As well as this, and perhaps one of our favourite benefits of Smugmug is that you can upload and backup unlimited photographs. This means that should a hard drive fail, or a memory card gets lost then the images should be backed up online. Of course, this does require uploading the images as well but the upload feature is well-built, quick and very user friendly.
ADVERTISEMENT
CONTINUE READING BELOW
3. Photography Exhibition Tickets
Photography exhibitions are a fantastic gift for photographers and provide heaps of inspiration. One of our favourites is the Wildlife Photographer of the Year exhibition held annually at the Natural History Museum in London, but all over the world, you should find other events.
Partly why photography exhibitions are such a great event (and gift idea) is because you can often see the settings that were used to take the photograph and sometimes learn about the technique the photographer used. This can be a helpful way to learn as you can then try the same settings and techniques yourself, as well as understand what works for different types of images.
4. Lightroom/ Photoshop Subscription
Lightroom and Photoshop are two highly popular editing platforms used by photographers all over the world to edit their pictures. Lightroom is generally an easier tool and allows photographers to organise their images, as well as quickly edit them using intuitive sliders and tools. Photoshop on the overhand allows for advanced image manipulation including adding layers, complex effects, masking and much more.
The subscriptions are now provided through Adobe Creative Cloud and can include multiple tools/applications such as both Lightroom and Photoshop. They also start from only $9.99 per month. Once purchased you simply install the application and within a short amount of time it'll be possible to quickly edit and enhance images into an incredible work of art.
5. Photography Presets
If you're looking to buy a gift for a photographer and they already use an editing tool such as Lightroom or Photoshop, then consider getting them some presets to help with their editing.
Photography presets are designed to assist with editing and transforming images, as well as create certain styles, effects and help with consistency. You'll find presets available for all types of photography, such as for lifestyle and people, landscapes, real estate, food, weddings and many more themes.
Another thing we like about photography presets is that you can look at the settings that were adjusted to create the look/effect. This makes them helpful as a way of learning what you need to adjust to create certain types of image looks.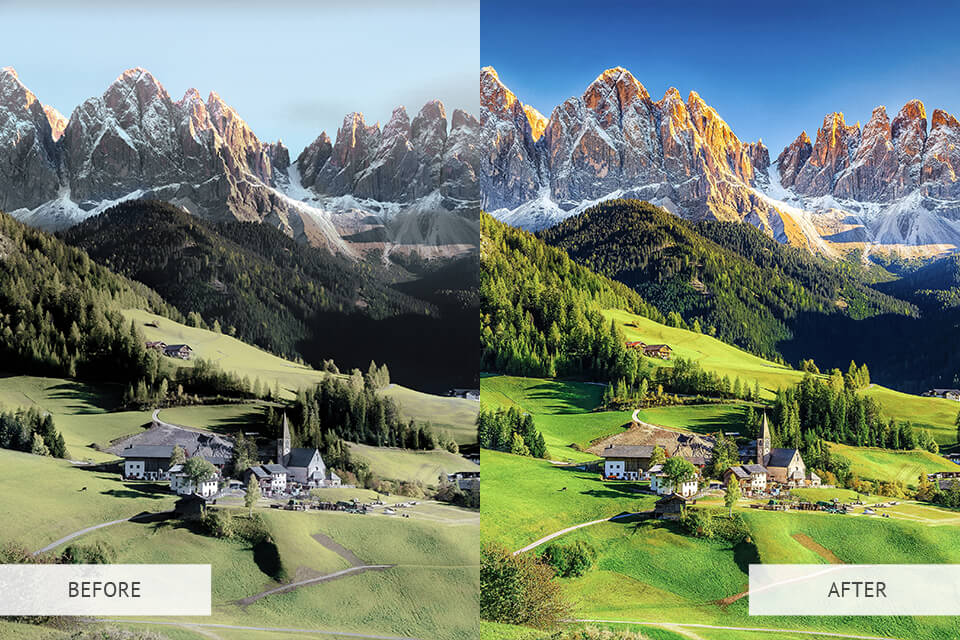 6. Magazine Subscriptions
Photography magazine subscriptions are a fantastic gift idea as these types of magazines provide inspiration, tips, competitions and tons more quality content.
Magazines such as Digital Camera World are great options to consider and sometimes come with freebies too with the purchase. Different subscriptions may be available in different countries, so have a look in your local newsagent to see what options are available. Often within the magazine, there is a card or information on getting subscriptions or you can also search online too.
7. New Equipment
Photography can be a very expensive hobby and this is especially true when using DSLRs and Mirrorless cameras that use interchangeable lenses. As well as this photographers will likely need additional equipment such as a tripod, bags, lens cleaners, flashes to name a few items.
Photography doesn't need to always be expensive though and with smartphones and compact cameras now being very high quality and affordable, it makes it much easier for people to slowly start getting into this hobby. There are even cheaper DSLRs available too meaning if you're wanting to buy a camera to encourage someone to take up photography then it can be much more affordable.
However, if you're wanting to buy some nice equipment for photographers then here are some ideas. Note that if you're wanting to buy lenses or tripods (as well as a lot of other photography equipment) then you should make sure it's compatible and potentially ask for a gift wishlist from the person you are buying for.
Photography bag
Lenses – such as wide-angle, telephoto, macro, prime etc
Lens cleaner
Camera Flash
Memory cards
Reflectors
External hard drives
A new camera
8. Photography Tours or Lessons
A great way for photographers to improve their photography skills or even to just practice and go to cool locations is through a photography tour or lessons. Professional photography tours can last from one day to a week or longer and as well as this can get quite expensive. However, this would be a fantastic gift if you're buying for someone special and have the budget.
Another option more for exploring with other photographers is to go on a tour. You can find some Instagram and Photography tours on Viator and GetYourGuide and these might be in popular destinations such as Bali, Barcelona and many other top travel locations. For these types of gifts we'd recommend finding out where the recipient of the gift is going and then seeing if there are any good options. Better yet if you are travelling with them then that will help you with planning.
9. Online Photography Course
Finally, our last suggestion of gifts for photographers is to purchase an online photography course. You'll find options available on websites such as Udemy, Skillshare, Coursera and many other online websites. The best thing about these types of online courses are that they can normally be taken without a time limit, you can see user reviews from previous buyers, and you may even be able to see previews of what the course is like.
Summary
These are some of the best gift ideas for photographers, including online services, inspirational books, equipment and more. Consider buying something from the suggestions above to help those interested in photography. These ideas should help photographers continue their hobby, provide inspiration to help them develop their skills, and provide a great gift for them to open during Christmas, birthdays or another special occasion.
Related Articles