If you're looking for gorgeous beaches, crystal clear water and cool vibes then look no further than Ilha Grande.
One of the most beautiful places along the coast of Brazil, you'll find the island located just off the coast of southern Brazil and only about 150km from the centre of Rio de Janeiro.
Ilha Grande is a must-visit if you're on holiday or travelling around this part of the country. Read this guide to help plan your trip, including how to get there, where to stay and some of the best things to see and do.
---
How to reach Ilha Grande
Being an island, you'll obviously need to take a boat from the mainland. Ferries can be taken from the following three towns, all reachable by bus, to Vila do Abraao, which is the village on Ilha Grande:
Mangaratiba – The closest town to Rio. However, there is only one departure per day at 8am and the crossing takes about 1.5 hours, so if you're short on time it's better to continue up the coast and depart from Conceição de Jacarei (see below). However, if budget is more important then this is one of the cheapest options at only 22R (~$5) each way.
Conceição de Jacarei – 35 minutes drive further up the coast from Mangaratiba brings you to Conceição de Jacareí, the most expensive but the quickest and likely the most convenient option to get to Ilha Grande. Speed boats leave every 30 minutes throughout the day and the journey is only 30 minutes.
Angra dos Reis – The best option if you're coming from Sao Paulo rather than Rio. Like Mangaratiba, the ferry only costs 22R but only leaves once per day, at 3.30pm on weekdays and 1.30am on weekends. The journey takes about 1.5 hours. There are also speedboats several times a day that get you to the island faster (in about 40 minutes) but accordingly are more expensive.
Alternatively, day trips and transfers can be booked from Rio de Janeiro but beware this could be a LONG day. By the time you get the bus and the boat there and back, you won't have much time to see the island itself. If you only have a day then it's better to start your tour from Angra dos Reis, a nice little beach town in its own right and where you can find plenty of boat trips to take you around the main attractions of the island. However, all these tours tend to be very busy and the island is definitely deserving of an overnight stay if you have the time.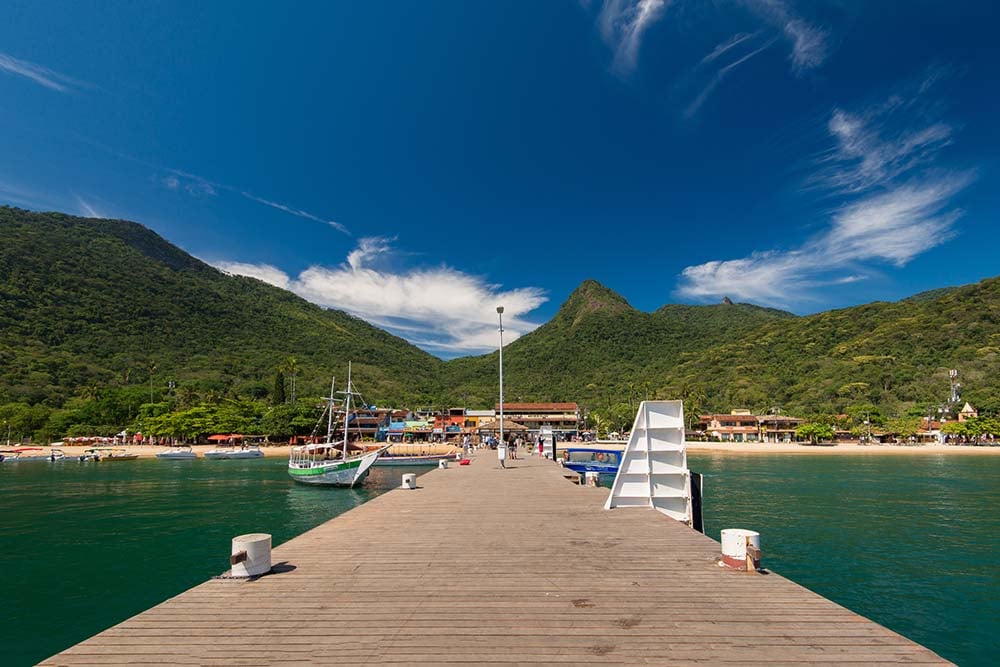 ADVERTISEMENT
CONTINUE READING BELOW
---
Where to stay in Ilha Grande
Unless you have a private boat handy, or you want a remote holiday at a luxury hotel offering a boat shuttle service, then you'll need to stay in the main village of Vila do Abraao. This is where the ferry arrives and where all the shops, bars and restaurants are. It's also where boat trips depart, and pretty much where all the accommodation is.
Although the village is small, you will find an abundance of accommodation options here, from hostels to Airbnbs to upscale hotels. Ilha Grande is a popular trip for Brazilians coming from Rio so if you're visiting at the weekend or during the holidays it's best to book ahead.
You can find places using the map below, or have a look on Trivago.
---
Getting around the island
Ilha Grande is completely car-less so if you want to explore the island there are plenty of beaches that can be reached by hiking, such as Lopes Mendes and Dois Rios (see below), but to get to anywhere else you'll have to travel by boat.
In Abraao you'll find loads of tour agencies offering water taxis to different beaches or half/full day tours around the island where you can explore further flung spots. You can also find some tour options online as well, use the button below to see some of the options.
---
Top things to do in Ilha Grande
1. Lopes Mendes Beach
Known as one of the most beautiful beaches in Brazil, if you only visit one beach whilst on Ilha Grande then make sure it's this one. With 3km of pure white sand and some of the bluest waters you'll see in Brazil, it truly is spectacular.
All the tour operators in town offer water taxis to Lopes Mendes for about 50R (~$10) per person return. Although note that the boat won't take you directly to the beach, it will drop you at Praia do Pouso and from here you'll have to walk about 20 minutes over a hill to reach Lopes Mendes.
If you want to save cash, get some exercise or just have more freedom on timings, you can hike to the beach rather than taking the boat. From Abraao it's about a 2-hour hike along the T10 trail, a well signposted and well-maintained route via the beautiful beaches of Palmas and Pouso. If you leave early enough you can also arrive at Lopes Mendes before the first water taxis and so have this stunning white sand beach all to yourself!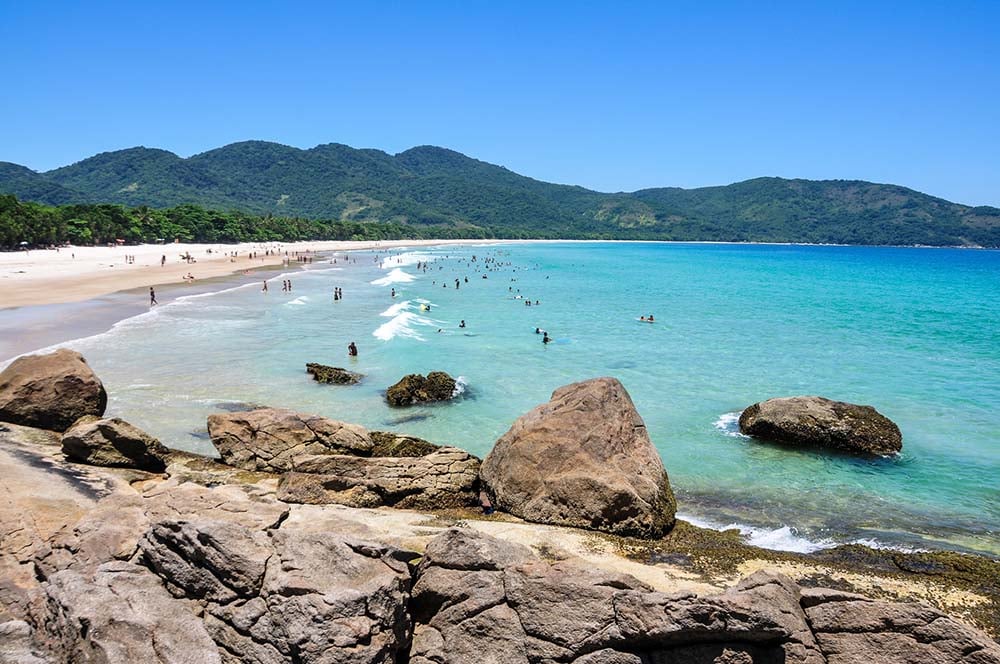 2. Soak up the good vibes
Ilha Grande is a holiday destination for Brazilians and tourists alike and the vibe here is extremely relaxed with everyone in a holiday mood. Although small, there are plenty of beachside restaurants and bars where you can enjoy a cold beer alongside some live music with your feet in the sand.
Being an island, seafood is the thing to eat here. Try the traditional dish of Moqueca, a Brazilian fish stew made with coconut milk, tomatoes and peppers.
In the evening head towards the east of the beach where the bars get livelier as the sun sets.
3. Praia Dois Rios
If you're looking for a large but quiet beach then Dois Rios is a good option. Named after the rivers of transparent waters in each corner of the beach, due to the waves not many water taxis or boat tours stop there, and the only other way to reach the beach is by a 2-hour walk across the island. That means you'll only share the long sandy stretch of beach with those willing to make the hike there.
There are a couple of stalls selling food and drinks on the beach and a restaurant nearby. Next to the beach you'll also find a small museum explaining the history of the island and the prison housed here.
ADVERTISEMENT
CONTINUE READING BELOW
4. Stay the night on Praia Parnaioca
For a true desert island experience take the chance to get away from the village of Abraao and stay overnight at one of the remote beaches on the island.
Praia Parnaioca is a great option for this. It can be reached by an expensive water taxi, but the best way to arrive is by taking the further 2.5-hour hike from Praia Dois Rios. Although undoubtedly a long day of walking, it's all worth it when you arrive at the stunning beach surrounded by mountains, and watch the sunset in your own little slice of paradise.
There are 3 small family run campsites here offering space for you to set up your own tent, or rent a tent or small room. Life here is extremely simple and whilst you may be able to buy a meal or drink at one of the campsites, the people here rely on things being brought by boat so it's best to bring some food of your own just in case.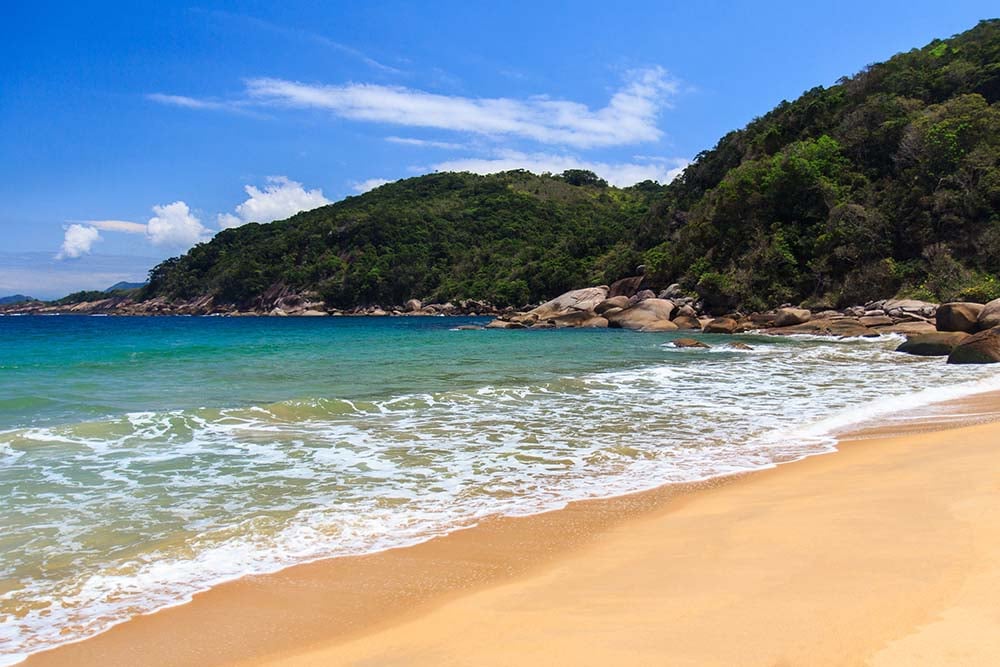 5. Take a boat trip around the island
One of the most popular activities to do on Ilha Grande is to take a full-day boat tour around the island. As most of the island is inaccessible by land, this is the only way to visit some of the most beautiful beaches and remote swimming spots.
There are plenty of tours on offer and prices vary, but you can expect to pay between 100-200R (~$20-40) for the day depending on how remote the stops are, whether lunch is included, etc.
Some of the most popular spots for the boats to take you to are Lagoa Azul where you'll find water so crystal clear you can watch the fish without even getting in the water, and Aventureiro Beach and its famous coconut tree.
Tour Idea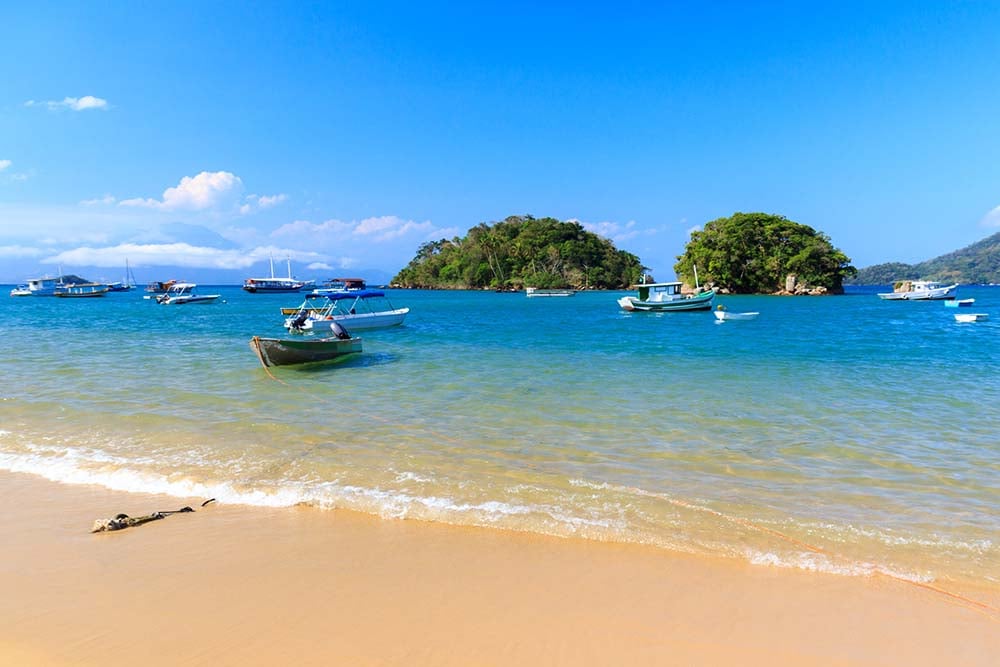 6. Visit Feiticeira Waterfall
If you want to get away from the sea for a bit and take a freshwater dip, then make the hike to Cachoeira do Feiticeira, a beautiful 10-metre high waterfall about an hour's walk from Abraao. Swimming in the refreshingly cold water is a great way to cool off after the sweaty hike.
After visiting the waterfall, continue walking for a further 30 minutes to finish the day at Praia da Feiticeira, a beautiful little sandy bay with calm waters. From here you can often take a water taxi back to town if you prefer.
ADVERTISEMENT
CONTINUE READING BELOW
7. Hike to Pico do Papagaio
At nearly 1000m above sea level and the second-highest peak on the island, the hike to the top of Pico do Papagaio (Parrot's Peak) is not for the fainthearted, but for those who choose to make the climb the views are extraordinary. One of the best times to visit is for sunrise where the beautiful orange colours slowly light up the bay. Obviously the downside of this is that you'll need to hike up in the dark, and so whilst the path is relatively clear with markers along the way, during the night you may feel more comfortable choosing to hike with a guide.
If you choose to visit during the day take note of the weather (the peak is often covered in cloud) and start early. Whilst most of the hike is through the forest, the final part is pretty exposed and the sun can be tough. Also, bring plenty of water as the hike takes about 2.5 hours each way.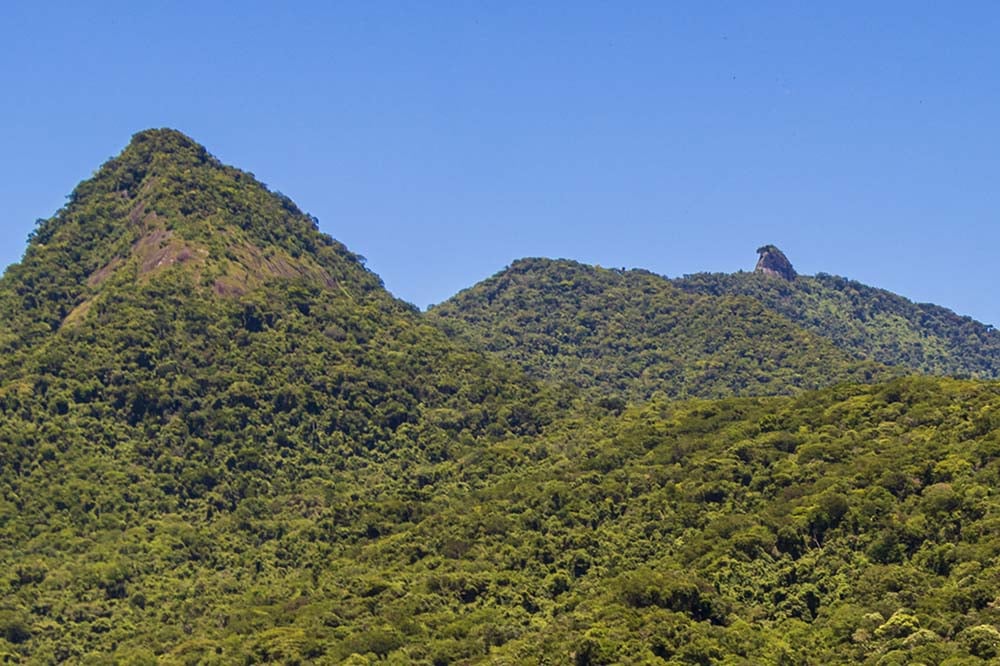 8. Visit the beaches close to town
If you feel like a more relaxed day without a hike or a long boat ride, there are plenty of beaches near the town for you to visit. From the centre head right and you'll cross a number of small sandy beaches, including Praia Comprida and Praia da Crena, before reaching Praia Abraãozinho, a long sandy beach with calm water ideal for swimming.
---
Summary
Ilha Grande truly is a paradise island. With just a small village and no cars, it's managed to maintain its pristine condition despite its popularity. The forested hills ringed by white sand beaches make it one of the best islands in Brazil, and the perfect location for a tropical retreat.
Ready to book? Search for:
---
---
Tours and activities for Ilha Grande
Discover top activities, tours and experiences below: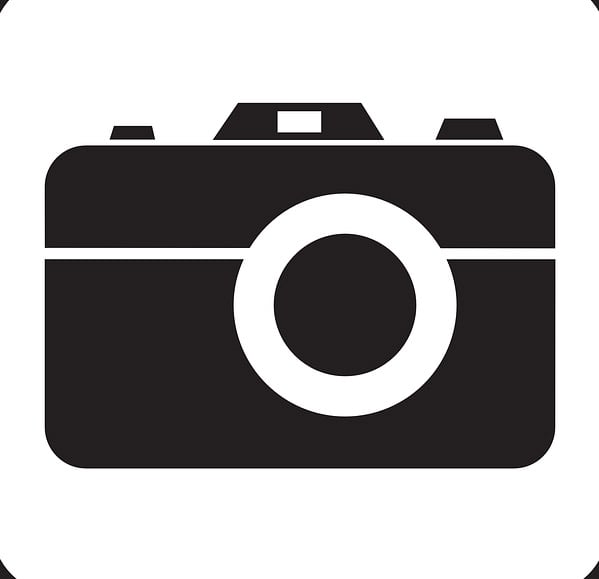 Related Articles