Poland holds an interesting position in Central Europe in the way it connects the east and the west. Polish culture has been uniquely influenced by both sides. Where some parts clearly used to be German, others remind you of the Soviet era, and others still have an Italian flair.
One thing is for sure, a trip to Poland will never be boring. There is so much to see, do and discover. From the fascinating and tumultuous history of the country to modern city life. All while enjoying a glass of premium Polish vodka and a plate of pierogi of course.
Between historic towns and wild nature, Poland has plenty of exciting destinations for tourists. This list of the most beautiful places to visit in Poland includes a few well-known crowd-pleasers like Krakow and Warsaw, as well as some less famous gems.
1. Warsaw
Let's start with the capital of Poland and one of the most divisive destinations on this list. Because everyone who visits this city either loves or hates it. And the controversy is understandable as Warsaw is a city with a complicated past and many different faces.
90% of the historic city centre was destroyed during the Second World War. For years after, due to a lack of funds and interest from the Communist government, it lay in rubble. It was the citizens of Warsaw who started cleaning up the debris and rebuilding, volunteering their time and money to restore its former glory. The result is a beautifully restored, albeit it somewhat kitsch, Old Town of Warsaw. It ended up looking a little different, and not everyone likes it, but it is a UNESCO World Heritage Site.
Outside of the city centre, the government started putting up big new buildings. Those Soviet-era communist blocks make up the other side of Warsaw. If you're not a fan of that architecture style, well, Poland might not be the right destination for you. But there is a certain beauty in it.
Warsaw's interesting and occasionally painful history is evident everywhere in the city. From the markers on the street that outline the Jewish ghetto to the Marie Curie Museum. It is also a modern city full of art, a vibrant nightlife and delicious food. Certainly worth a visit to make up your own mind!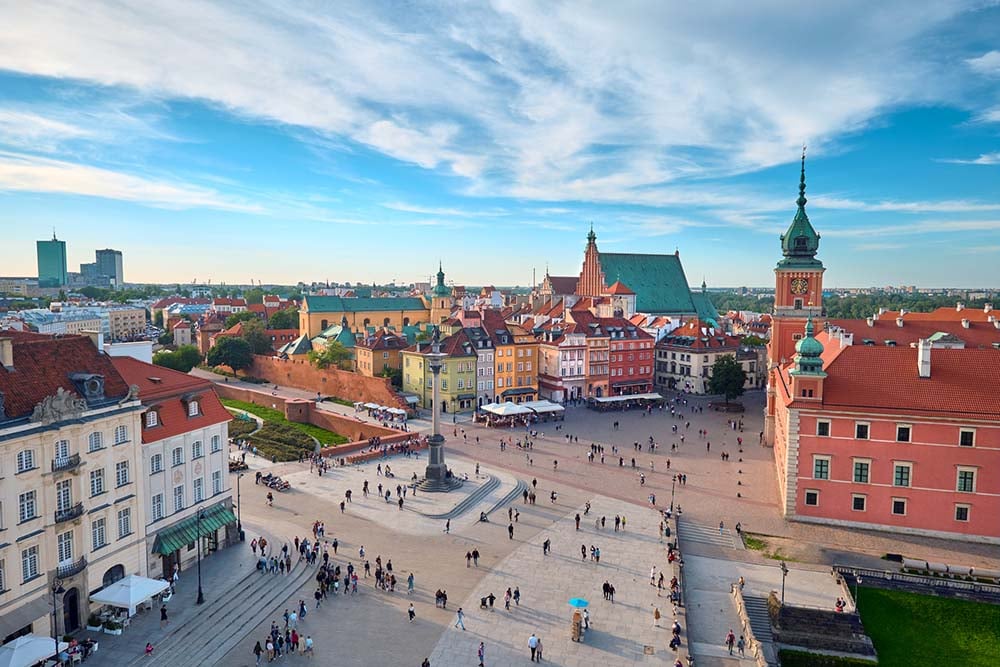 You May Like
2. Krakow
Krakow is second on our list of most beautiful places in Poland, but arguably the most popular tourist destination. The main reason is that Krakow managed to come through the war with most of its original architecture intact. The Old Town is a UNESCO World Heritage Site, and Krakow is one of the most important cultural centres in Europe.
The old city centre offers an exciting mix of architectural styles from different periods, dating back to the 11th century. The literal highlight is Wawel, a small hill which houses a beautiful castle and cathedral. The University buildings are also worth a visit, as is the main square with the market and Maria church.
The Jewish Quarter, Kazimierz, was once home to 70,000 Jews, but after the Second World War, only 180 remained in Krakow. The neighbourhood still has many synagogues, cemeteries, and Jewish restaurants, although it is now mostly gentrified with lots of trendy bars and boutiques. Krakow is filled with memorials to the horrors of the Holocaust, and there are also many tours to the nearby concentration camp of Auschwitz-Birkenau II.
Aside from being a significant historic destination, Krakow is one of the most modern and progressive cities in Poland. It is a University town with a young and vibrant atmosphere, which contributes to a thriving art scene and nightlife.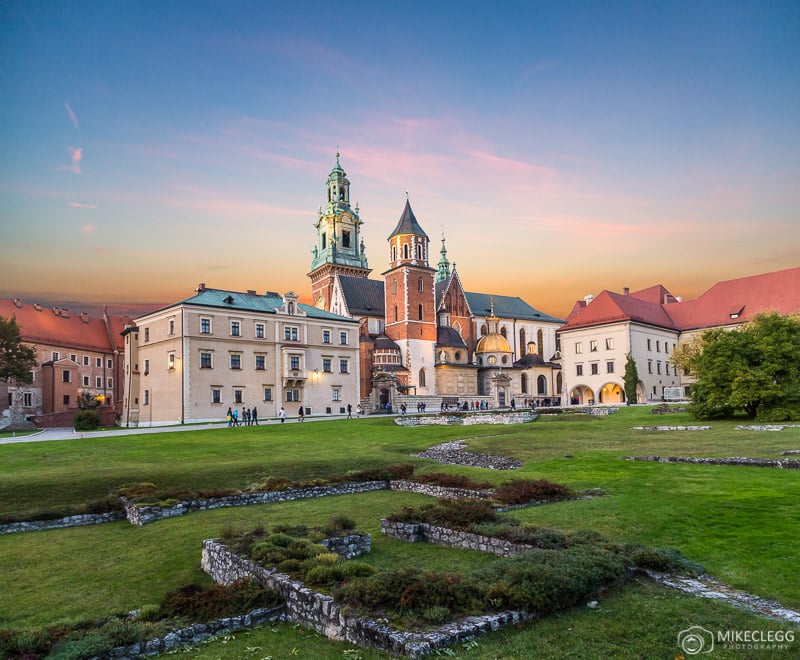 ADVERTISEMENT
CONTINUE READING BELOW
3. Wroclaw
Wroclaw is one of the most beautiful cities in Poland. The historic city centre has been restored to its former glory and walking through Wroclaw feels like stepping back in time. It is easy to imagine yourself transported back to the Middle Ages when you're standing on the main square.
But Wroclaw is also a hip and youthful city. Due to the University and a steady stream of young students, the city is full of cute little bars and trendy boutiques. Wroclaw is known for the craft beer and street food scene, so prepare to taste all the local delicacies.
One of the nicknames for Wroclaw is "city of a hundred bridges" as the city was built on a group of islands in the River Oder. The most charming one is Cathedral Island, where the gas lamps are still lit by hand each night!
A fun activity as you are strolling through Wroclaw is to count the leprechauns. It started with one statue in 2001, and now there are more than 400! Most of those have been added by the municipality and businesses, and some belong to locals.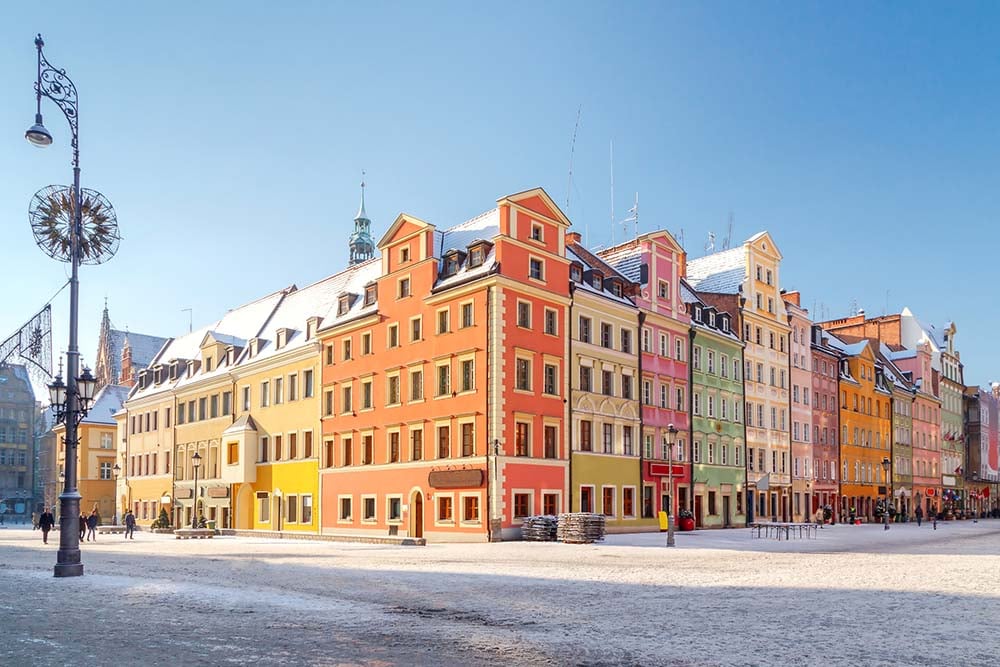 4. Gdansk
The Hanseatic city of Gdansk hasn't been Polish for very long. Throughout history, Gdansk alternated between being German, Prussian, Polish and autonomous until it became a part of Poland in 1945. Gdansk was one of the most important seaports in Europe and a member of the Hanseatic League. This drew scores of traders, sailors and artisans from Germany and the Netherlands.
These influences are visible in the architecture of the city. Many of the old facades look similar to those in Amsterdam and Antwerp. In the predominantly Catholic Poland, Gdansk is also one of the few places where you will find Lutheran and Calvinist churches. The result is a beautiful historic city that feels like a mix between East and West Europe, with a sprinkle of Scandinavian flair.
Gdansk is also a popular tourist destination for the nearby beach resorts, which you can easily reach by train or car, for a day of fun at the seaside.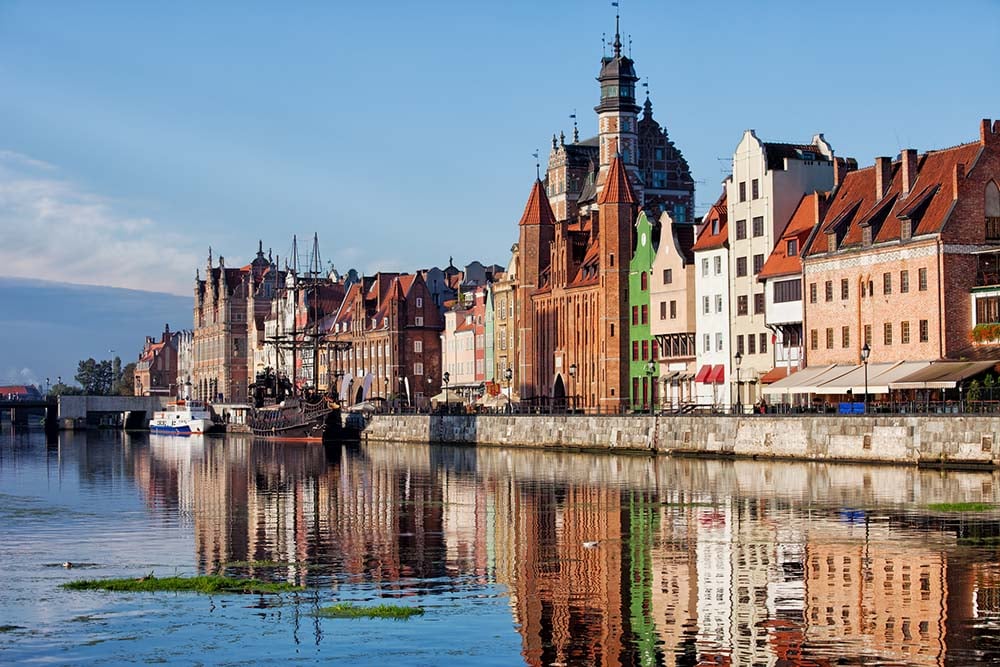 5. Poznan
Another city with an impressive main square is Poznan. Here, the small historic city centre houses an array of colourful buildings around the elegant City Hall, the gorgeous Jesuit College and the old castle. It is one of the oldest and the first capital of Poland in the 11th century. The first Polish kings have all been buried in the impressive cathedral of Poznan. That's why it's often called the birthplace of the Polish state.
But Poznan certainly isn't stuck in the past. As you venture out of the Old Town, you immediately enter a modern and westernized city. Perhaps the vicinity to Berlin has rubbed off here. That is especially noticeable on summer evenings when young people gather by the river to drink.
Poznan is a great destination for foodies as well. The traditional Polish croissants are baked in this region, and you can even learn how to make them in the Croissant Museum. Of course, other Polish classics like doughnuts and pierogi are abundant here.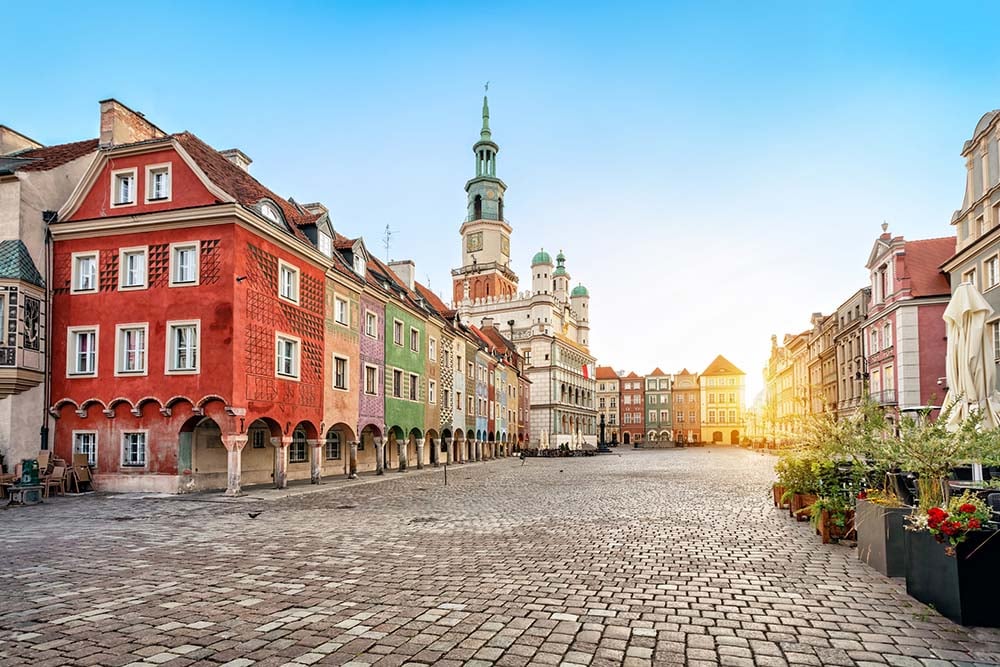 ADVERTISEMENT
CONTINUE READING BELOW
6. Tatra National Park
It is not only cities that make Poland beautiful, the nature is equally impressive. Poland has a varied landscape with large rural areas as well as wild mountains. Tatra National Park is the crowning glory. The mountain range in southern Poland, on the border to Slovakia, is a UNESCO biosphere reserve. It has been a designated National Park since 1954 and is a popular outdoor destination for domestic and international tourists.
Tatra is an Alpine mountain range, with the highest peak of Poland at 2,503 metres (Rysy). It also has 650 caves, numerous streams and waterfalls, and over 30 mountain lakes. It is also home to many protected wild animals like the brown bear, grey wolf and Eurasian lynx.
Unfortunately, over-tourism and pollution are threatening the beautiful nature of Tatras. Especially due to the popularity of the skiing resort Zakopane.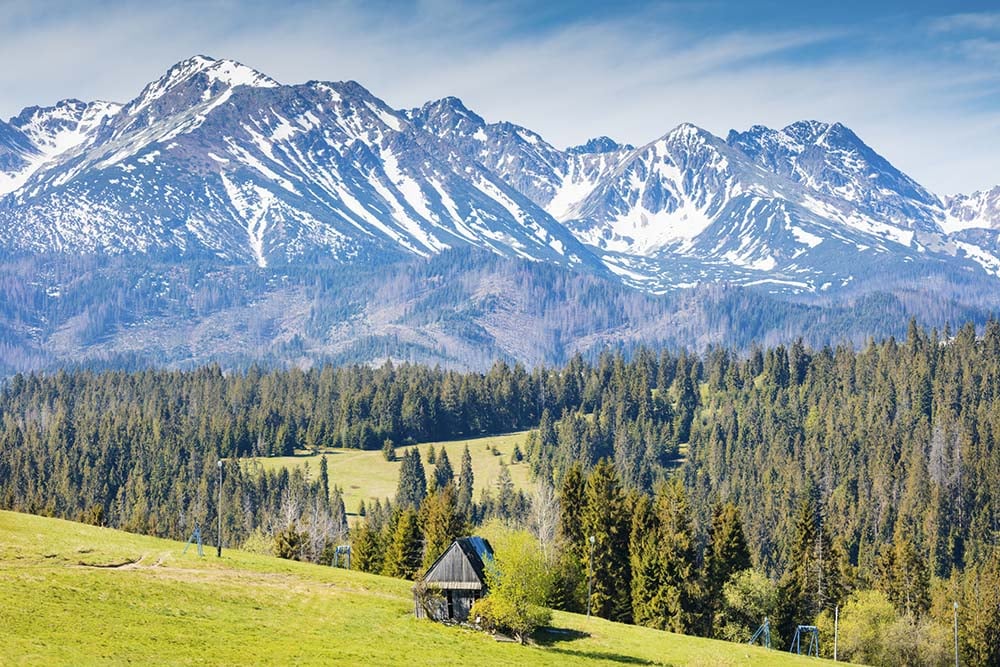 7. Malbork
Like Gdansk, Malbork was once Prussian, and many still know it under the German name: Marienburg. The town is named after the impressive Malbork castle.
It was founded in the 13th century by knights who started building the fortified castle as their headquarters. It is one of the largest Gothic fortresses in Europe and the largest brick castle in the world. It changed hands a few times and at one point even housed the Polish Royal Mint. It took 230 years to build and unfortunately 50% was destroyed during the Second World War. Since then, it has been restored and declared a UNESCO World Heritage Site.
But the castle isn't the only point of interest; the surrounding town has a few sights of its own. Don't miss the Neogothic train station, the Town Hall in the Old Town, and a stroll through Malbork Park.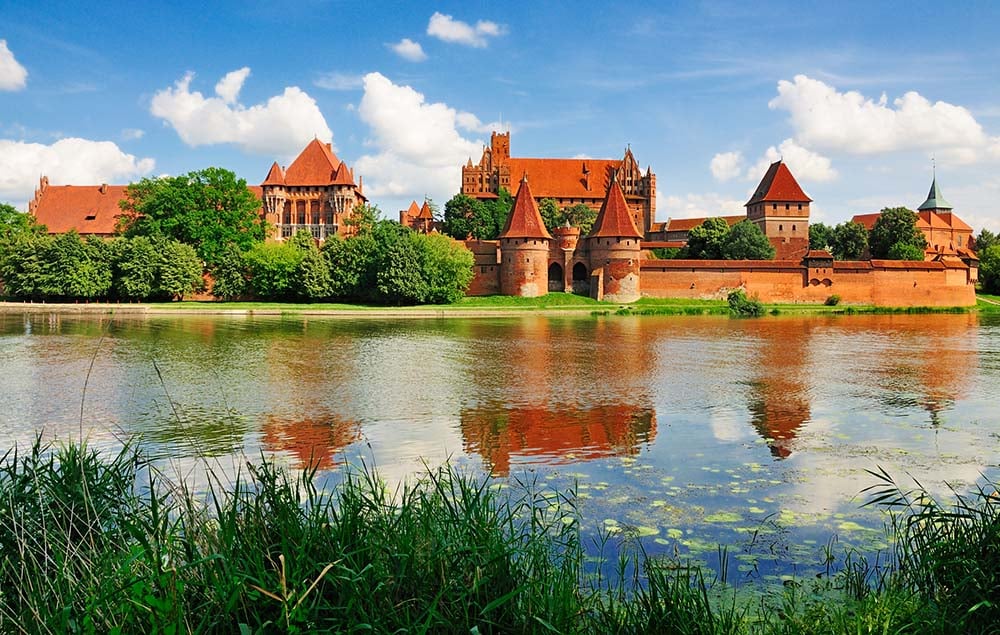 8. Bieszczady Mountains
Tatra isn't the only National Park in Poland. The Bieszczady mountain range is a part of the Carpathian Mountains and runs from the south-east of Poland through Slovakia all the way to Ukraine. These mountains are not as high as the Tatra, but still impressive, with the highest peak at 1346 m.
The Bieszczady National Park is a popular destination for domestic tourists and not as overrun as Tatra. However, it is increasingly touristic, which is a shame as it has been a place of refuge for people trying to get away from the stress of everyday life for a long time. It has a reputation of being a hippie enclave, where many artists come to enjoy a simple and modest life.
The National Park is an excellent destination for outdoorsy travellers. Here, you can hike through beautiful nature and enjoy the scenery in peace. It is a relatively wild place with animals like bears, wolves, bison and deer roaming freely.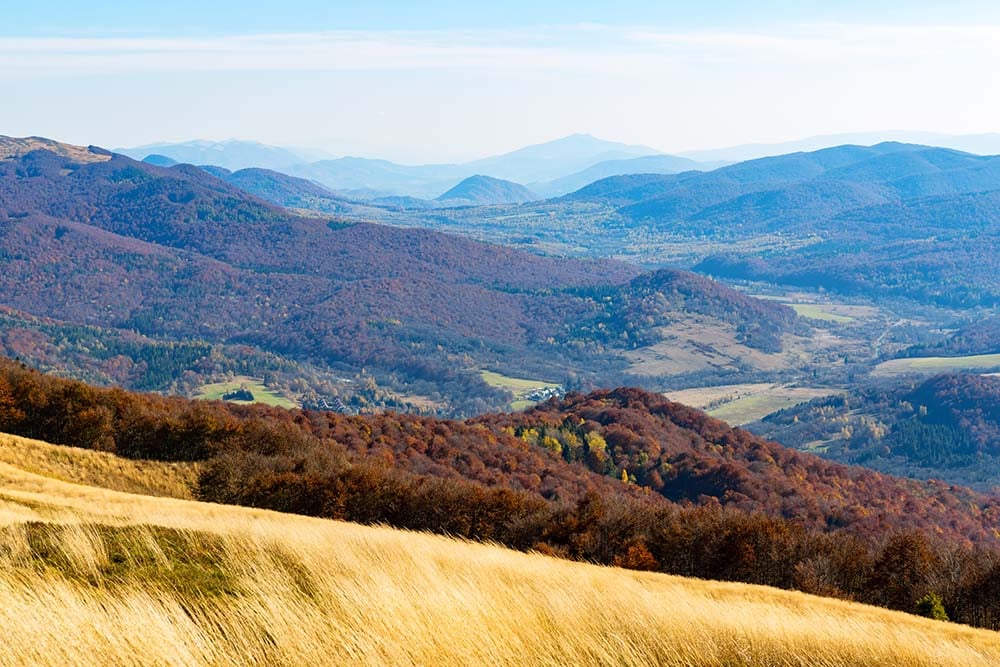 ADVERTISEMENT
CONTINUE READING BELOW
9. Torun
We already have a few historical cities on this list of the most beautiful places in Poland, but it wouldn't complete without Torun. Torun is another UNESCO World Heritage Site and one of the oldest cities of Poland. It has ties to some of the other cities on this list, as Torun was expanded by Teutonic Knights (like Malbork) and a member of the Hanseatic League (like Gdansk).
Much like Gdansk, it wasn't always Polish, but at different times part of Prussia and Germany. It is considered one of the most beautiful cities in Europe, with an exciting mix of architecture from Brick Gothic to Baroque. The historic city centre survived the Second World War completely intact! The Old Town, with its many monuments and churches, is a sight to behold.
The city is also famous as the birthplace of the astronomer Nicolaus Copernicus. His family home has been turned into a museum. Another must-visit is the Gingerbread Museum. And you can't leave without trying the delicious Torun gingerbread which has been baked here for over a millennium.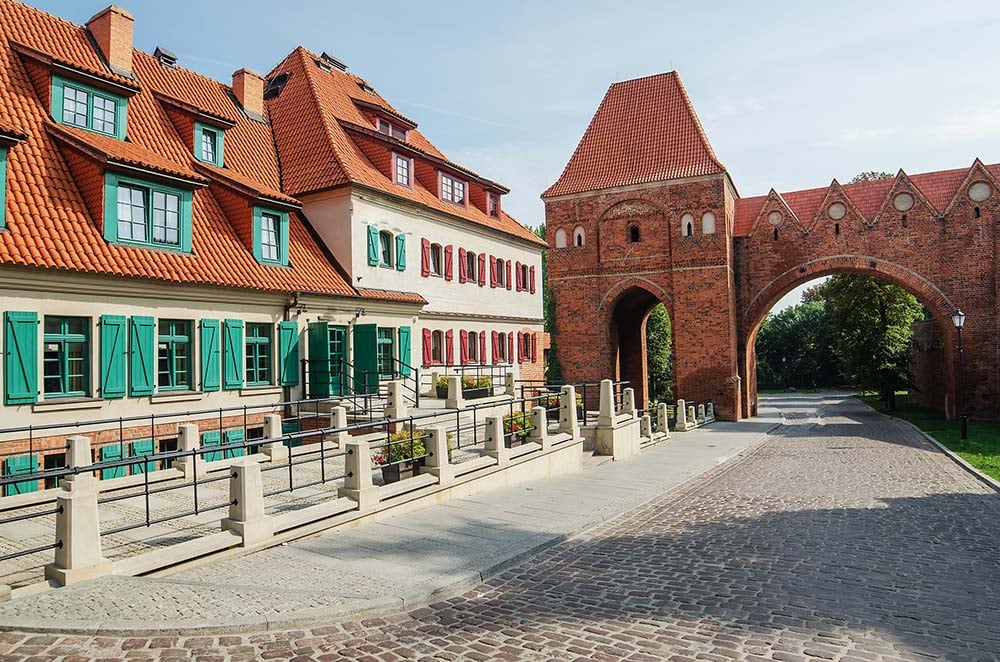 10. Zamość
Last but not least, on this list: Zamość. This town in the south-east of Poland has been a UNESCO World Heritage Site since 1992. It was founded in 1580 and modelled after Italian trading cities. The architect Bernardo Morando built Zamość according to the Italian theories for the ideal city of that time. The result is a beautiful city which is considered a perfect example of a European Rennaisance town.
The mostly original architecture of Zamość is a lovely mix of Venetian and Central European elements. The city was once surrounded by a fortified wall, but this was destroyed in the 19th century to allow for expansion beyond the Old Town. Today, the Old Town is beautifully preserved with colourful houses, typical of historic Polish cities.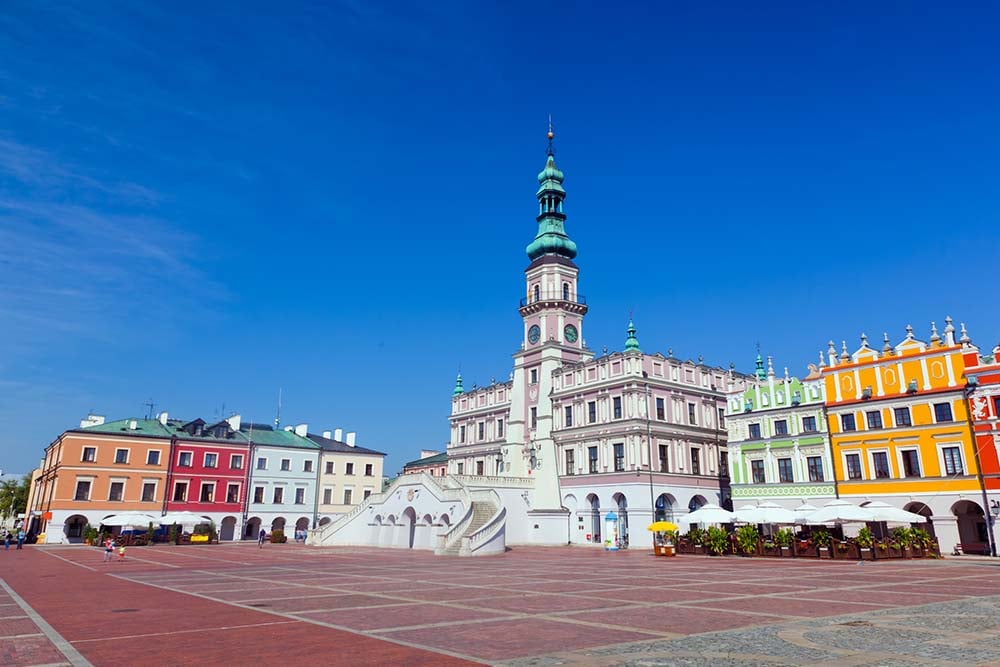 Summary
And that concludes our list of the ten most beautiful places to visit in Poland. A mix of big cities, small towns and natural wonders to get you exciting for your next trip to Poland. Whether you are going for the food, the history, the architecture, the culture or the landscapes, you will find it here.
---
Tours and Activities
Start Booking
Here are some top options to book your hotels, activities, flights and other transport:
---
Please note that we get a small commission if you purchase via our referral links. We use this to invest in new content and improving this website. Thanks so much for your support.
Related Articles