Singapore may be a tiny dot on the world map, but it is a great travel destination with multicultural diversity, world-class infrastructure, and irresistible food culture. To enjoy this beautiful city, you'll find lots of tours and things to do that will make your vacation even more exciting. Here are 10 top tours and activities to enjoy when visiting Singapore.
Please note that tours are fulfilled through our partners GetYourGuide and Viator and if you book using our links we get a small commission at no cost to you. This helps us keep this site running and create new content. As sometimes tours and activities do change please remember to check the details when booking.
1. Private Guided Food Tour with Tastings
Singapore is a foodie's paradise offering a whole host of delicious dishes. This tour gives you the opportunity to try the different cuisines of this multi-racial country. In this 3-hour tour, your guide will take you on a journey to discover Chinese, Malay and Indian cuisines in different parts of Singapore. You will also learn about Singaporean's cultural diversity and how racial harmony has cultivated over the years.
Benefits/Features:
7 food and 3 drink tastings
Private tour with a local guide
3-hour duration
Full refund when cancelled up to 24-hours in advance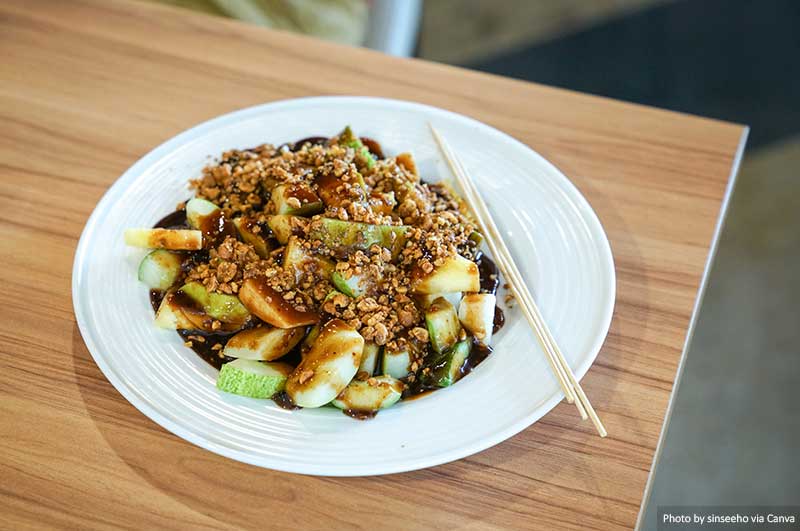 2. Singapore Private Welcome City Tour
There is no better way to get to know this city than this customised walking tour. Your tour guide will meet you at your accommodation and guide you around the neighbourhood and the city so that you can quickly get familiar with the top places to see, eat and shop. Your guide will also share important tips about the local culture and ways to get around. Whether you choose to go on a 2, 3 or 4-hour walking tour, you will get a chance to decide what you prefer to see or do.
Benefits/Features:
Local guide
Customised/tailor-made tour
2-8 hour duration
Full refund when cancelled up to 24-hours in advance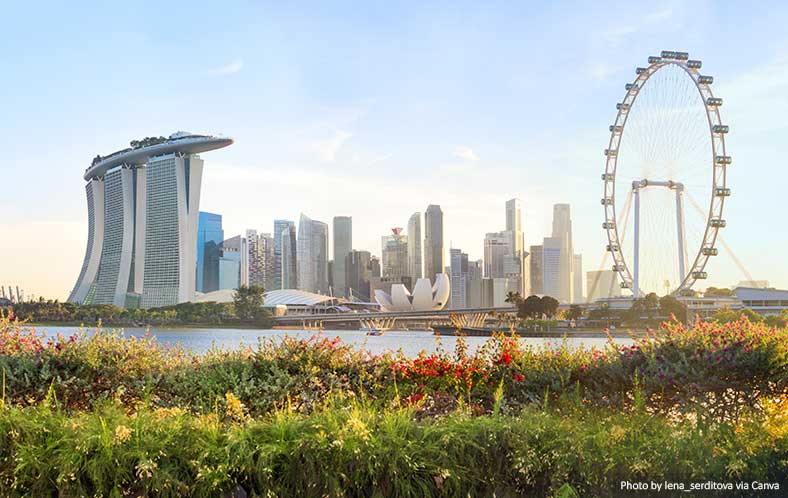 3. Singapore Zoo with Tram Ride
If you are in Singapore, the Singapore Zoo is an attraction that you don't want to miss. Ranked one of the top five zoos in the world by TripAdvisor and visited by 1.9 million visitors annually, this award-winning site features naturalistic rainforest habitats, where over 300 species roam freely. Buy this ticket to avoid the long queues at the ticketing counter, it also entitles you to explore the park at a more relaxed pace on the onsite guided tram ride with audio commentary.
Benefits/Features:
Singapore Zoo ticket
Guided tram ride with commentary
Mobile tickets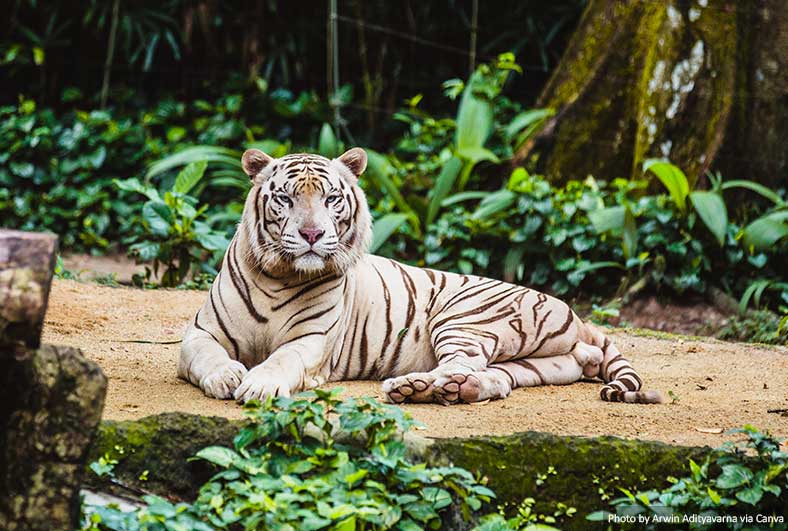 4. Gardens by the Bay Admission
Gardens by the Bay has been voted one of the top three things to do in Singapore and has received multiple international awards as a showpiece of horticulture and garden artistry. Gardens by the Bay is such a popular attraction that it has attracted more than 50 million visitors to date. Buy this E-ticket in advance to skip the busy ticket line. Then enjoy an easy trip seeing the 16-story man-made trees in the Supertree Grove, see the world's tallest indoor waterfall, as well as the Guinness World Record Flower Dome.
Benefits/Features:
Entry to the Flower Dome and Cloud Forest Garden
Skip the line ticket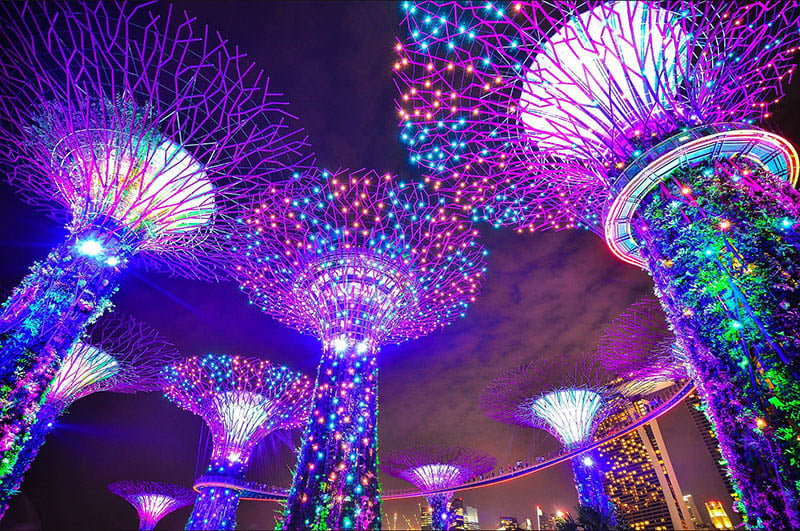 5. Sultans of Spice: A Kampong Glam Guided Walk
This 2.5-hour tour will introduce you to the history and culture of Singapore before the British arrived. Your guide will bring you on a walking tour to explore the many nooks and crannies that you would rarely see. Make sure to bring your camera along because you'll get a chance to visit the old Royal Palace, the Sultan Mosque, the Tombs of the Malayan Princes. You'll also learn more about the Malay folk traditions, and enjoy local traditional recipes that are less commonly seen today.
Benefits/Features:
English speaking guide
2.5-hour duration
Full refund when cancelled up to 24-hours in advance
6. Universal Studios Singapore Ticket
Visit Southeast Asia's first and only Universal Studios theme park that features seven themed zones, 24 different rides, and shows that will make your day a blast. Located in the island of Sentosa, Universal Studio features a wide range of exciting rides such as the ever-so-popular Battlestar Galactica, Transformers and Revenge of the Mummy. As well as more child-friendly options such as Sesame Street Spaghetti Space Chase, King Julien's Beach Party-Go-Round and Puss In Boots' Giant Journey.
Benefits/Features:
Standard Entry ticket
Access to all rides and shows
Full refund when cancelled up to 24-hours in advance
7. S.E.A. Aquarium Pass
S.E.A. Aquarium is the world's largest aquarium and is located in Sentosa Island. The aquarium has more than 100,000 marine animals and over 800 species. Their homes consist of around 50 different habitats. Visitors can view this collection of species through a gigantic viewing panel, also known as the Open Ocean habitat. This offers a spectacular view of the aquarium and will leave many in awe. This package is complete with a 1-Day pass to S.E.A Aquarium and pick-up at your hotel.
Benefits/Features:
Hotel pickup
Aquarium admission
1-day duration
Full refund when cancelled up to 24-hours in advance
8. Night Safari
The Night Safari is one of the most popular tourist attractions in Singapore, in fact, it is also the world's first nocturnal zoo! Let your tour guide lead you on a mystical journey into the wildlife after nightfall. There are almost 900 animals here from around 100 species, many of which are threatened species! You will also get to explore the safari in the comfort of a guided tram car with audio commentary. This tour comes complete with an admission ticket to the safari, tram ride and even two-way transfer to your hotel.
Benefits/Features:
Hotel transfer
Entrance ticket
Tram ride
Professional guide
Show included
Cancel up to 24 hours for a full refund
9. Singapore DUCK Tour
Singapore DUCK Tour is an original adventure that has entertained around one million passengers so far. This hour-long tour starts with a city tour on board a refurbished vehicle from World World II. This later splashes into the Marine Bay waters to bring passengers on a picturesque harbour tour where you will see Gardens by the Bay, the Esplanade Theatre and the Merlion. The vehicle will continue on its way past iconic landmarks such as the Singapore Flyer, the Old Supreme Court, and the War Memorial Park, before reaching the Fountain of Wealth at Suntec City for good luck!
Note this activity is currently unavailable – check using the link below as it might come back.
10. Little India Guided Walking Tour
This 2.5-hour tour will transport you to a part of Singapore that is very unlike the rest of the island. Your tour guide will introduce you to the charming and vibrant Little India, the original settlement where Indian labourers lived during the late 18th century. This is where you'll experience Indian spices, cuisines, costumes, and culture. Get ready to be dazzled by the glittery jewellery, colourful tailor shops, and well embellished Hindu statues. There will be many Instagram worthy moments, so get your camera ready!
Benefits/Features:
English speaking guide
2.5-hour duration
Full refund when cancelled up to 24-hours in advance
Summary
For plenty more tours and activity ideas for Singapore then head to our recommended service GetYourGuide.
Start Booking
Here are some top options to book your hotels, activities, flights and other transport:
---
Please note that we get a small commission if you purchase via our referral links. We use this to invest in new content and improving this website. Thanks so much for your support.
Related Articles