The Philippines is an upcoming Asian destination that draws visitors with its beaches, nature and world-class diving. To prepare you for a hassle-free and fantastic trip, here are 10 things to keep in mind before travelling to this exciting archipelago.
The layout of the Philippines
The Philippines is a large group of islands in the West-Pacific region, surrounded by the Philippine Sea on the east and South Chinese Sea on the west. After Indonesia, the Philippines is one of the largest island states in the world with a staggering 7641 islands. The islands are split into 3 groups: Luzon, the Visayas, and Mindanao. With a land area of exactly 300.000 square kilometres, the Philippines is roughly 25 per cent larger than the United Kingdom. Due to the geographic location, reaching the Philippines from abroad always requires a flight.
Transportation
The division into thousands of islands sometimes makes it hard to get around in the Philippines. Travelling from one island to another usually involves boat rides or even flights.
Especially in the central Visayas region, ferries are a convenient and affordable way to hop between islands. For longer distances, airports are widely spread, and countless flights are operated by both Philippine Airlines and Cebu Pacific. Keep in mind that many domestic and international flights go through either Cebu or Manila, so adjust your departure port or prepare for a layover in one of these cities.
In the cities, taxis and Jeepneys – old vans converted into cool looking, open minibuses – are the most common types of transportation. Most of the larger islands have an extensive bus network that connects all major towns and cities. The two largest islands – Luzon and Mindanao – have long-distance bus services, connecting popular places such as Banaue and Manila on Luzon, and Davao and Cagayan de Oro on Mindanao.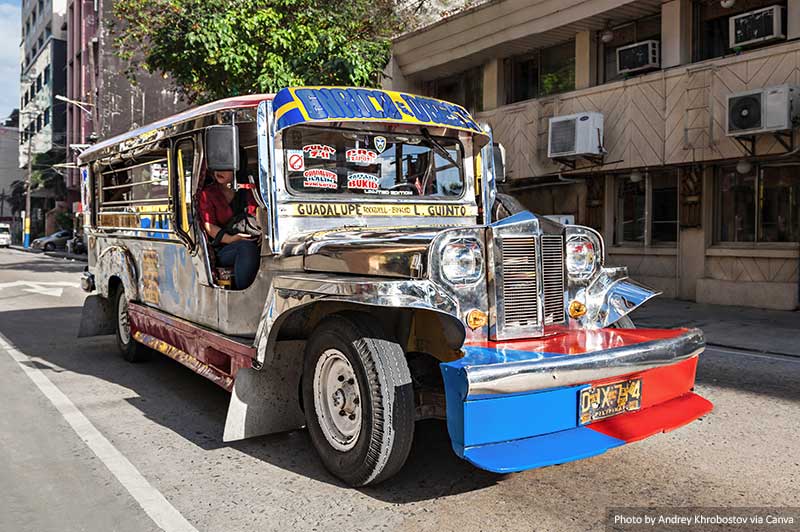 Language
Tagalog is considered to be the 'national language', although only people in Manila and central Luzon speak Tagalog as their first language. Spread over the country are over 170 regional languages which are spoken as a first language at home.
Outside Manila and central Luzon, Tagalog is a subject in school, and it usually is the language Filipinos use to talk to fellow Filipinos from other parts of the country.
English is the first language in schools and universities and is the business language. Therefore, the level of English spoken by Filipinos is usually very high, and the people are open-minded, which makes it very easy for travellers to interact with the locals.
ADVERTISEMENT
CONTINUE READING BELOW
Weather and seasons
The Philippines have a tropical climate, with basically two seasons: a wet and a dry season.
The rainy season usually starts in June and lasts until November. During this period, typhoons can occur from August to November. Wet season doesn't mean it rains every day though. More pleasant temperatures and fewer crowds make this season still a suitable time to visit.
The dry season runs from November to May, with March and April being the hottest months; temperatures can exceed 40 degrees in some regions.
If you're looking for places to escape the tropical heat, consider travelling to the Cordillera mountain range on Luzon or the remote Batanes archipelago in the far north. Year-round, temperatures rarely top 30 degrees.
Highlights
Many tourists head to the Palawan province first for good reasons; this southwest region has impressive dive sites in Coron, white beaches in El Nido and Balabac, and caves to explore.
For active travellers, hiking the Cordilleras or Mount Apo in Mindanao are highly recommended. So is surfing in Siargao, sea kayaking in Biri and canyoneering in Cebu.
Participating in the 'mother of all Filipino festivals', Ati Atihan, is an exciting experience you won't easily forget. Eat your heart out during the Manggahan Mango Festival on Guimaras, and watch breathtaking dance performances at the MassKara Festival in Bacolod. There's always a party in the Philippines!
Safety
Generally speaking, the Philippines is a very safe travel destination. Criminal activities affecting tourists are sporadic on the majority of the islands. Filipinos are known to welcome foreigners with a smile and great hospitality.
However, it's better to avoid a specific part of the country. The southwest part of Mindanao is the decor for an ongoing war between rebels fighting for an independent state and the government. This conflict centralizes around Marawi City, a city that's been heavily damaged and left by many civilians.
Also, it's inadvisable to travel to Tawi-Tawi or other islands in the Sulu Sea. Reports of foreigners being kidnapped by terrorist groups in exchange for money and piracy – although rare – are sadly a reality.
In contradiction, eastern and northern parts of Mindanao such as Davao and Siargao, are safe travel destinations.
Read more on safety on the UK Gov travel advice website.
ADVERTISEMENT
CONTINUE READING BELOW
Currency
Filipinos pay with the Philippine peso. Currently, one GBP equals 65,70 Philippine pesos (PHP), one USD equals 51,20 PHP, and one euro equals 56,75 PHP (at time of writing). Foreign currencies are not used in daily life, and therefore it's best to find a currency exchange if you brought cash from home or other countries.
Credit cards are widely accepted in shopping malls, supermarkets, restaurants and hotels.
Visa; how long can you stay?
Passport holders from the United Kingdom, the United States and the European Union have two options regarding the visa. Applying beforehand at a Philippine embassy gets you permission to stay for 59 days, while a visa on arrival allows you to stay for 30 days. The visa on arrival is free.
Visas can be extended up to two or three years, depending on the passport you hold. The first extension for 29 days costs 2100 PHP, but the second one 6100 PHP. This is because you'll be given a so-called Alien Registration Card (ACR), a card that's automatically issued to every foreigner who exceeds a 59-day stay. Next extensions cost an additional 2100 PHP per extension of 29 days.
Do keep in mind that your passport needs to be valid for at least six months after the date you plan to exit the Philippines.
TIP
You can also use a service such as
iVisa.com
to check what you need when you visit.
Useful apps
Applications on your smartphone can be brilliant travel companions. The following apps come in handy while travelling in the Philippines.
Prices; how much do things cost?
Although relatively cheap for Western standards, prices in this island state can't keep up with neighbours such as Vietnam, Indonesia, and Malaysia.
If you'd like to travel on a budget, it's advisable not to stay in Manila very long. Real estate prices have sky-rocketed in the metropolis, and therefore accommodation is by no means cheap. Although low-budget eateries called carinderias serve meals under 60 PHP in local neighbourhoods, most tourists head for restaurants where you pay 200 to 400 PHP for the main dish. Prices outside Manila are significantly lower, both for food and places to stay.
Drinks are usually very cheap; a 1.5-liter water bottle is 25 PHP, a can of beer 40, and a bottle of local rum only 180 pesos. Coffee in a hip café chain has a more western price tag, ranging from 100 to 160 PHP for a cup.
Transportation is generally very affordable; a 5-kilometre Jeepney ride costs less than 10 PHP, and a one-way ticket for the MRT train in Manila sets you back 13 PHP. In the major cities, the flat rate for taxis is 40 PHP, and a 15-minute ride costs about 120 PHP. The rate for an 8-hour bus ride from Manila to Banaue is 600 to 700 PHP.
When it comes to activities, the Philippines is a budget-friendly destination. You can make a 3-day trek along the famous rice terraces and mountains around Banaue for 2500 pesos per person (after negotiating). This includes a guide and accommodation. Scuba diving can be done for less than 1800 PHP per dive, and you get your PADI Open Water course for 16,000 to 18,000 pesos. A full-day of island hopping in El Nido sets you back roughly 1200 pesos, including snorkelling gear and lunch.
Please note that prices may change.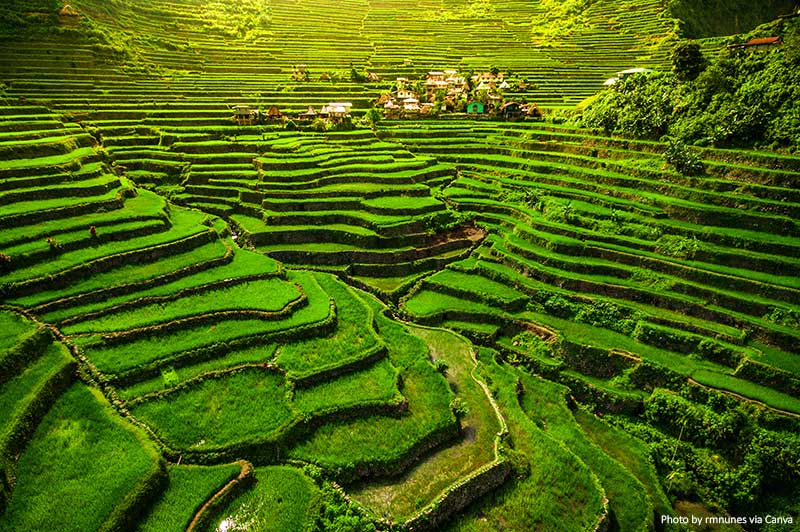 Summary
The weather, geography and culture require a bit of research before travelling to the Philippines. However, English is widely spoken, and it's easy to arrange things such as transportation and activities. This way you can make the most of your time in this tropical paradise.
Start Booking
Here are some top options to book your hotels, activities, flights and other transport:
---
---
Please note that we get a small commission if you purchase via our referral links. We use this to invest in new content and improving this website. Thanks so much for your support.
Related Articles