Snuggled between India and China, Nepal is a popular country among adventure and cultural travellers. This south Asian country is home to the incredible Mt. Everest as well as historic temples, deep gorges, expansive plains, beautiful streets and breathtaking landscapes.
When planning your visit to Nepal, here are important things to know before setting out on your journey.
---
1. Layout of the country
Having an area of 147,181 square kilometres, Nepal is split into three main geographical regions: Himal, Pahad, and Terai.
Himal comprises the snowy mountain areas in the north, including the Himalaya Mountain Range and Mt. Everest.
Pahad encompasses the rugged mountains in the south, including the Lower Himalayan Range. It is home to river valleys and hills. Some areas in this belt also receive a little snowfall in the winter.
Terai covers the areas on the Nepal-India border. It comprises the lowland in the south, including the Churia Range and the Inner Tarai Valleys.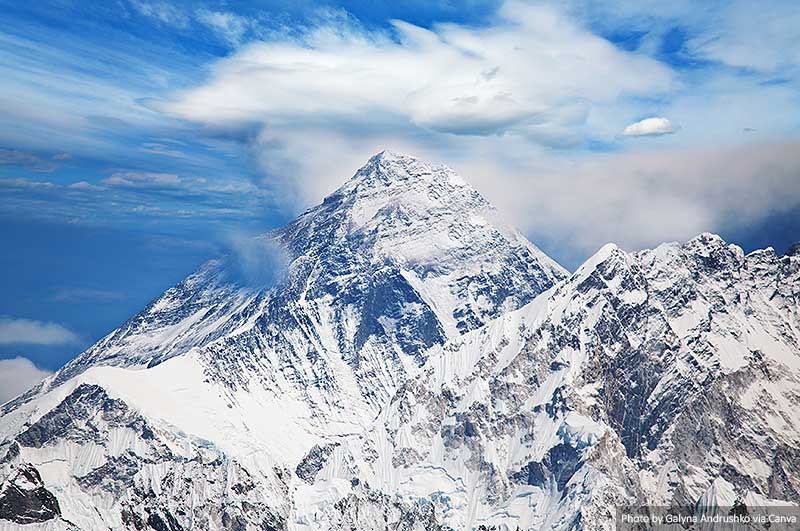 2. Transportation
The best way to travel across Nepal is via bus or plane. Nepal operates intercity tourist buses and minibuses. These go between Kathmandu, Pokhara, Chitwan, Lumbini, Jiri, Dhunche and Kantipath. Domestic airlines operate regular flights between many destinations across Nepal.
For an adventurous experience (and shorter distances), you can hire bikes. These bikes are available at popular tourist destinations across the country, including Thamel, Rani Pokhari and Jhochhen.
For intra-city or intra-town transportation, the typical options include taxis, buses, and rickshaws (three-wheeler). App-based taxi services like Easy Taxi Nepal and Sarathi are safer transportation options. You can even arrange for a taxi or private car rental through your travel agent or hotel.
3. Language
Nepal's official language is Nepali. Around 44 per cent of the people in Nepal speak this language. The second-largest language spoken in Nepal is Maithili. Many people at popular tourist destinations, hotels, and businesses know the basics of English and can communicate well.
However, if you choose it can be helpful to learn the basics of the Nepali language. Knowing a little can help you get around, speak with the local people, and help you experience the culture. It can also help you establish a good rapport with the people you meet.
ADVERTISEMENT
CONTINUE READING BELOW
4. Weather and seasons
In southern Nepal, winters are moderate to cold, whereas summers are scorching. The peak summer temperature in the south can rise above 40° C in many areas. In the country's northern region, winters are freezing, but summers are cool.
The country has four seasons: spring, summer, autumn and winter. Kathmandu has pleasant weather throughout the year, with a winter temperature of 2°C to 12°C and summer temperature of 20°C to 35°C.
The climate does not usually impede travelling through Nepal. Even in the winter season, you can enjoy the sun and fantastic views in many places, including Poon Hill, Mardi Himal, and Nagarkot Chisapani. If you are an avid trekker, try to escape to Nepal in spring and autumn.
Read more about the climate of Nepal.
5. Top Highlights
Get a first-hand experience of Nepal's culture by visiting the royal city of Patan. It is home to many temples, monasteries, and monuments, besides being famous for its art and crafts.
Head over to the Himalayas if you have a love for adventure, mountains and landscapes. Go to the 2175 meter-high Nagarkot to get amazing views of Kathmandu Valley and the majestic mountains in the Himalaya Mountain Range, including Mount Everest.
For trekkers and nature lovers, the Annapurna region is heaven. The walking trails will lead you through scenic villages, pine forests, and beautiful lakes. This area is also known for its rafting and paragliding.
Other important landmarks in Nepal include the large stupa at Boudhanath and Bhaktapur Durbar Square. You can also enjoy outdoor activities like fishing and canoeing in Lake Phewa, or a safari in the Chitwan National Park, Terai.
Tours and Activities
6. Currency
The official currency of Nepal is the Nepalese Rupee or NPR. Typically, you can live in Nepal for less than $40 a day if you are travelling on a budget. If budget is not your concern, you can live in more luxurious accommodation. While major hotels, restaurants, and superstores accept foreign bank cards, it is best to have some local currency to hand.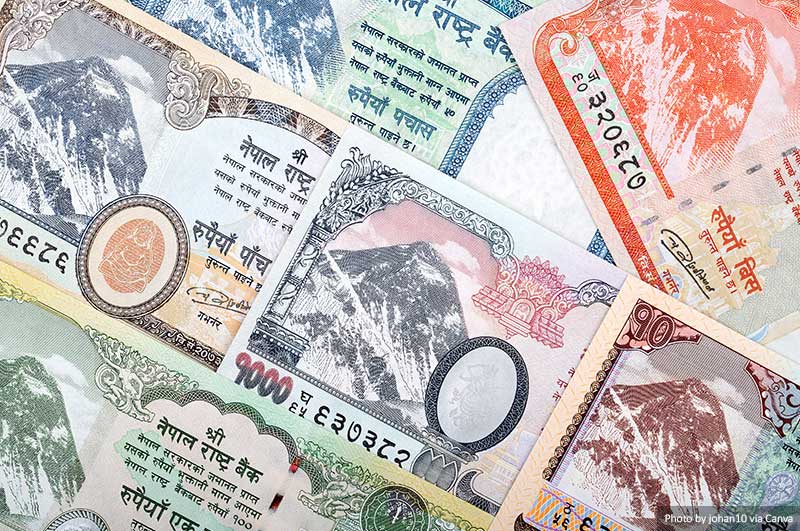 7. Safety
There is no doubt that the crime rate is low in Nepal, but you should still take precautionary measures. At airports, markets, public places, and during bus travel, watch out for pickpockets and bag snatchers. Some incidents of bag snatching and pick-pocketing have been reported with travellers in Kathmandu's Thamel, Sanepa and Kupondole areas.
The mountain regions and hilly areas are prone to landslides and avalanches. Be careful when hiking or travelling in these areas. Even though Nepal is now politically stable, the risk of sporadic protests turning violent cannot be ruled out. Solo trekking can expose you to risks. If you are a solo woman, be extra vigilant when travelling with a male guide.
8. Social etiquette
The phrase 'when in Rome, do as the Romans do' is valid for Nepal as well. During your time in the country, try to adapt yourself to the customs of the locals. When greeting people, place your palms together in a prayer style and say "Namaste." When addressing someone older than you, use the terms "dai" for men and "didi" for women.
Do not wear revealing outfits, including shorts, as it is considered socially unacceptable (especially for females). Also, in Nepalese culture, public display of affection is offensive. In case you are invited to a home, be sure to remove your shoes before entering.
ADVERTISEMENT
CONTINUE READING BELOW
9. Food
Nepal is an excellent place for a foodie. The restaurants here are known for their traditional and international cuisines. When in Nepal, remember to try the famous traditional dish called Dal Bhat. It is prepared with lentils and rice. The people of Nepal are fond of eating fresh vegetables. However, the food typically contains a lot of spices. You should specify the amount of spice you'd like when ordering your food at restaurants.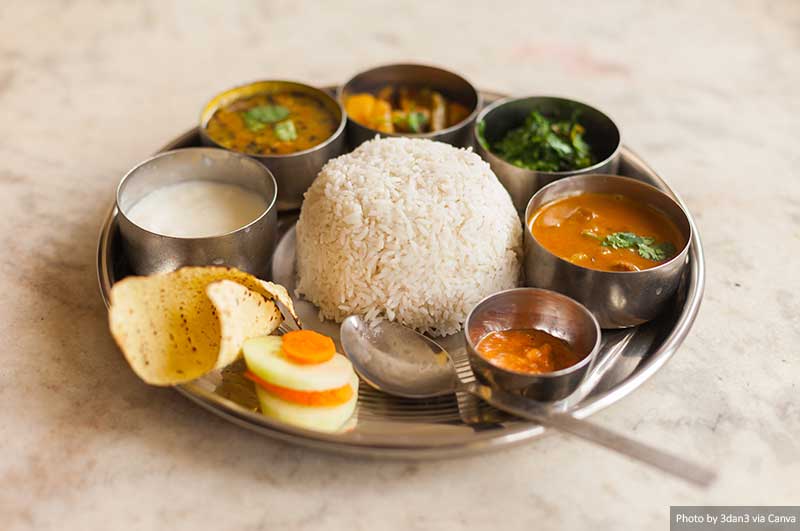 10. Health safety
Do not drink water from the taps. Instead, always use bottled or boiled water. Also, maintain reasonable standards of hygiene, such as carrying hand sanitizer with you so as to keep your hands clean as appropriate.
Rabies is common in the country so be wary around dogs. Animals are everywhere in the countryside and the streets of Kathmandu. Avoid going near them or touching them. Better safe than sorry.
Malaria is common in the Terai region. You must take all precautionary measures and seek medical advice before travelling to this region. Use insect repellant as a preventive against mosquitoes and other insects.
Kathmandu is also notorious for air pollution. If you are here, take precautionary measures to avoid asthma, chest infections, and sore throats. Consider taking with you a breathing mask which may help.
Summary
Nepal is a beautiful and culturally rich country. The people of Nepal are helpful, friendly, and easy-going. As with travelling to any other country, there are essential things you need to know before visiting Nepal. This article has summarised 10 important things you should keep in mind before starting your journey to this South Asian country. Follow these tips, and have wonderful experiences in Nepal.
---
Tours and activities
Related Articles