Well known for its rich ancient history and archaeological treasures, Egypt has long been a beloved destination for travellers from all over the world. From the awe-inspiring pyramids to the luxurious coast of the Red Sea, there are countless treasures to be discovered and experienced in this wonderful country. Are you unsure whether or not to visit? Read on for top reasons to make Egypt your next destination!
---
1. Extremely affordable
For most currencies around the world, the conversion rate to the Egyptian pound is mind-blowingly generous. A small holiday budget can go a long way in this country. Hour-long taxi rides can cost around £7 or less making it an affordable option for tourists. Food and drink are also low cost, with sandwiches and drinks rounding up to a few dollars. It is very possible to holiday well in Egypt on a tight budget.
2. Ancient History
The pyramids and monuments of Ancient Egypt are arguably the last standing remnants of the Ancient world in our time. And yet, they still stand tall and proud, around 4500 years after they have been built. This experience of the past is unique to Egypt, making it a bucket list destination for people from all around the world to this day.
Other ancient highlights include the Temples of Luxor, the Karnak Temple Complex, the Abu Simbel Temples and the Great Sphinx of Giza.
Tour Idea
3. Hospitable culture
Located at crossroads between the Middle East and Africa, Egyptian culture is warm and hospitable to tourists. The tourism culture is the source of livelihood for a high percentage of the country's population, and thus the people are driven to give visitors a wholesome and memorable experience.
ADVERTISEMENT
CONTINUE READING BELOW
4. Outstanding beaches
Sharm el Sheikh is one of the popular spots for beach holidays and is located towards the top of the Red Sea. Here you'll find top hotels and resorts such as the Four Seasons and Park Regency perfect for relaxing and soaking up the sun.
Hurghada has long been a rival to the more well-known Sharm el Sheikh. It is more accessible if travelling from Cairo and less busy for most of the year. The gorgeous white beaches of the Red Sea Coast boast year-round sun and make a must-stop during any holiday to Egypt.
Whether you choose to go expect to find great beaches, and wonderful resorts, combined with a stunning and picturesque coastline, as well as diving opportunities and other water sports to enjoy.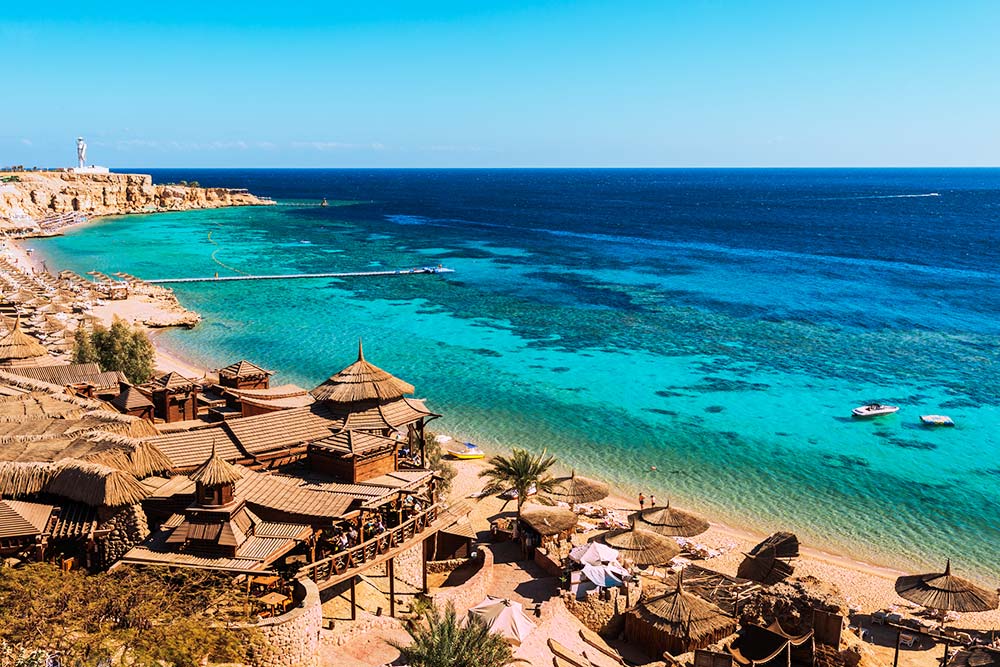 5. The Mediterranean
Few countries can boast of coastal lines along two major seas, however, in Egypt you can visit the Red Sea and the Mediterranean in one trip! The northern city of Alexandria is located on the Mediterranean, and walking along its seafront is a wonderful and calming experience despite the hustle and bustle of being Egypt's second-largest city. It is wonderful to see the coastal face of the city from boat rides along the coast that give deep insight into its mixed colonial history.
6. Delicious cuisine
Koshary is Egypt's national dish and it is humble and delicious. The dish comprises rice, lentils, macaroni, tomato sauce, and onions, and it is served with hot sauce and lemon juice. It is an affordable street food and enjoyed by people from all walks of life. Tourists can enjoy this dish at restaurants or at numerous food carts all around the city.
In addition, falafel is another popular staple. However, they are made from fava beans in Egypt and a whole new experience to the chickpea variety most people are used to.
A lot of popular Egyptian foods are vegetarian, if not vegan, making it an accommodating place for all types of travellers.
ADVERTISEMENT
CONTINUE READING BELOW
7. World-famous museums
The Grand Egyptian Museum is due to open later this year (2023), and promises to be a fascinating place. This Museum will be the largest archaeological museum complex in the world and will, for the first time, host King Tut's entire treasure collection. There are also going to be countless artefacts from throughout the pharaonic era and beyond. However, visitors don't need to wait for this museum to open in order to visit. The Cairo Museum is also one of its kind and has unique artefacts from throughout history and can be visited today.
8. Ample scuba diving sites
For holidaymakers of the sportier kind, the snorkelling and scuba diving opportunities around Egypt are plentiful. You can discover a magnificent underwater world and enjoy the breathtaking reefs and corals off the Egyptian coasts.
Some popular and recommended sites include Shark Reef, Little Brother, and Elphinstone. For top city destinations, Marsa Alam, Dahab and Hurghada will not disappoint for diving.
9. Nile cruises
5-star experiences anywhere may seem more inaccessible for many due to rising costs. However, in Egypt, due to the currency exchange rates, 5-star experiences can still be largely affordable. In Egypt you can take a Nile cruise all the way to the historic cities of Luxor and Aswan in the South. You can enjoy the luxurious ride, the delicious food and top entertainment on board, all the while making regular stops to see ancient sites located on the river. It truly is a remarkable and unique experience and a wonderful introduction to cruising for those who have never experienced it before.
10. Siwa Oasis and other ecolodge experiences
In our fast-paced and ultra-connected world, very few people get a realistic opportunity to "switch off". However, there are beautiful eco-lodges around Egypt, where you can rest electricity free. Enjoying the nights by oil lamps, eating fresh and delicious local food, and rejuvenating under the bright stars can be uplifting for any tired soul.
The western desert and more specifically the Siwa Oasis comes highly recommended for such an experience. Home to the Berber people, it is a beautiful place with soft sands and simple abodes for dwelling. You can cycle and explore the town in the day, and enjoy the quiet luxury of simple living. It will no doubt be a memorable and even life-changing experience.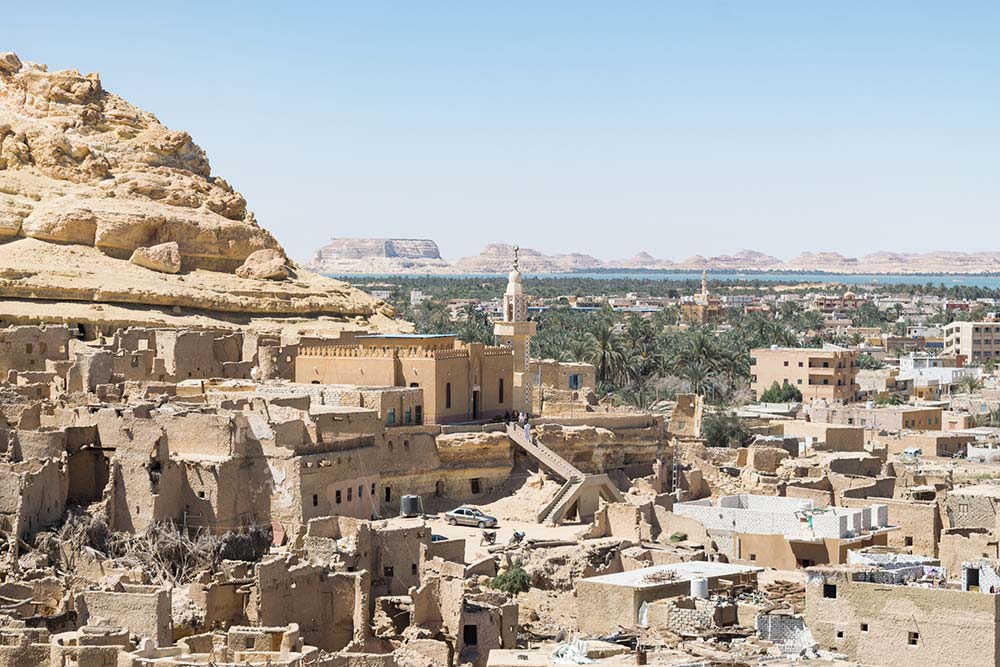 ADVERTISEMENT
CONTINUE READING BELOW
11. A diverse holiday
The unique thing about Egypt is that there truly is something for everyone. Whether you are a history buff looking to experience the world of the ancients, or you want to simply enjoy a beach holiday, there is something for you. You also have the western deserts to explore, as well as Mount Sinai and other gems around the country. With enough time, you can explore the country from north to south and enjoy its many landscapes and diverse offerings.
Summary
Egypt is very often on the most popular holiday destination list and looking at the points above, it is certainly no surprise. The country has bounced back from the lockdown of Covid days, and the doors to visitors are wide open. It has also been through major infrastructure changes in recent years, making Cairo and the country as a whole, easier to travel around.
Whether you're looking to soak some sun, cut off from distractions at a retreat or simply explore the ancient world, Egypt is the place to visit.
Ready to book? Search for:
---
---
Tours and activities for Egypt
Discover top activities, tours and experiences below: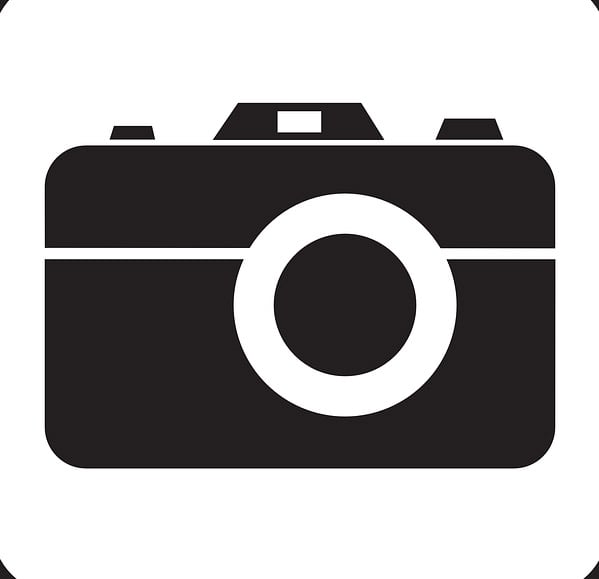 Related Articles